Paid Sick Leave at a Stand-Off in Philly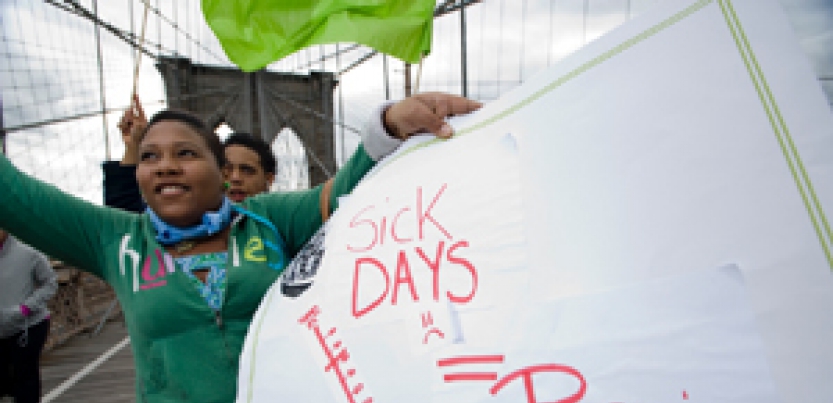 A Democratic mayor's veto last Tuesday will not be enough to stop a three-year-old push for paid sick leave in Philadelphia.
More than 100 labor, faith, and community groups back the law, which would require most employers to pay for a modest number of days off due to illness. Employees would earn one hour of sick time for every 40 hours worked, up to seven paid days per year. For businesses of 10 employees or fewer, workers could earn up to four days.
But corporate-friendly Mayor Michael Nutter complained that Philadelphia businesses would be disadvantaged by higher labor costs. The bill had been modified 19 times to placate local business people and the mayor, who nevertheless announced his veto at the Chamber of Commerce.
The bill ended up passing 9-8 in mid-June, three votes shy of being veto-proof. City Council is adjourned until September and the bill is now mothballed. Although supporters vow to continue the fight, their strategy probably won't be clear until after council elections in November.
Knowing that 71 percent of Philadelphians support paid sick time, Nutter says he will support the measure only if the state or federal government requires it, leveling the competition among municipalities.
Good Results
The positive experience of other cities suggests he's passing the buck. San Francisco passed paid sick leave in 2007, followed by the District of Columbia in 2008. Connecticut just enacted a measure giving the state's roughly 300,000 hourly private sector service workers up to five paid days every year. Similar laws are advancing in Denver, Seattle, and New York City.
A February study from the Institute for Women's Policy Research surveying 1,200 workers in San Francisco reported that the people who previously had the least access to paid leave are benefitting the most—low-wage workers and people of color. Parents are now less likely to send sick children to school.
Eight hundred San Francisco employers in the study reported the sick-day law was a non-event, rebutting hysterical claims from the corporate lobby that employees would abuse leave time and swamp businesses with extra costs.
When advocates cited San Francisco's favorable experience, Nutter maintained the two economies were too different. But the cities have a similar reliance on the tourist and hospitality industries most affected by the law.
Advocates estimate 200,000 workers in Philadelphia must repeatedly choose between their pay and their health, joining 40 million other workers nationwide who have no paid sick days.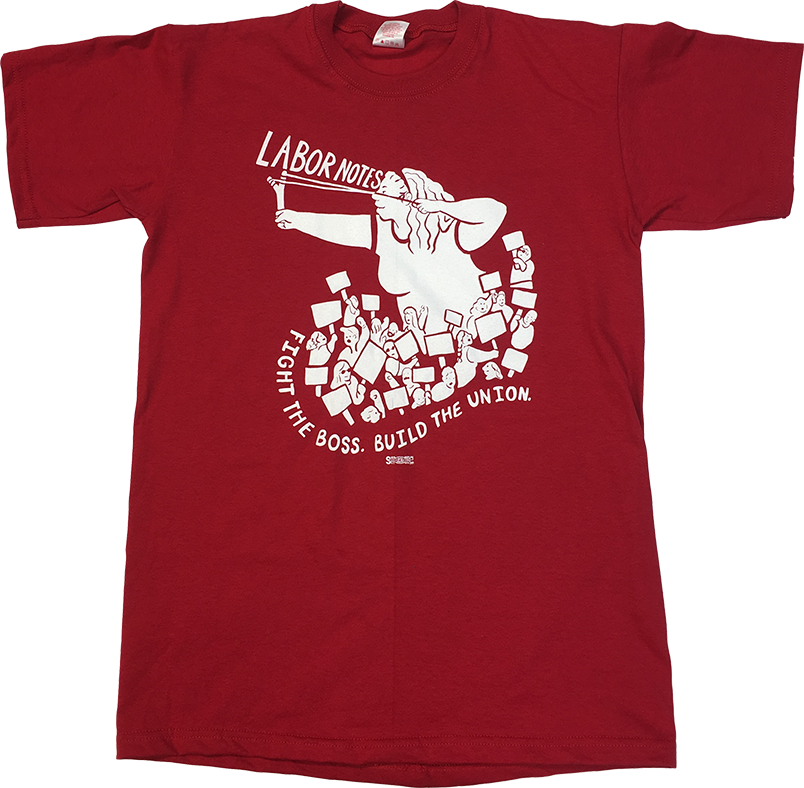 Help Put the Movement Back in the Labor Movement
Become a Labor Notes Monthly Sustaining Donor
Monthly donors receive a free "Fight the Boss, Build the Union" T-shirt and a subscription to our magazine. Donate Now. »
Because so many workers without this benefit are clustered in restaurant and caregiving jobs, advocates in the city's Coalition for Healthy Families and Workplaces argued that the bill would also help reduce the spread of disease to patrons, patients, children, and the elderly.
Many in Support
The coalition was facilitated by activists from the family-advocacy group Pathways PA and from Women's Way, a fundraising coalition. They patiently gathered facts and stories that demonstrated the urgency of the problem to potential allies, including eventually the largest unions and the central labor council. Most compelling were the stories of firings for staying home, despite sparing fellow workers the consequences of sick workers spreading their infections. Only the building trades preferred dealing with the issue exclusively with collective bargaining.
The painstaking work of persuading individual council members intensified. Foundations pitched in, and coalition staff accelerated the gathering of testimonials, educating community groups, conducting research, and ratcheting up pressure on elected officials.
Action United, the successor group to Philly's ACORN, organized a door-to-door postcard campaign, gathering 17,000 stories of hardship and loss. Jobs with Justice and others then helped wrapped thousands of the cards around massive City Hall.
Despite last week's veto, advocates vow to continue the fight until everyone has earned sick leave.
The coalition called a rally Wednesday to protest Nutter's decision.
Three years of dedicated effort achieved a council majority, a significant advance. Supporters believe they can eventually gain enough votes to override a veto.
"In the face of all the assaults everywhere keeping workers on the defensive," says Kathy Black, a Philadelphia AFSCME health and safety director, "we have actually won an advance in the fight for workers' rights. We will build on this."
---
Warren Davis is solidarity chair for Philly Jobs with Justice and retired executive vice president of Government Employees Local 2006.