Cross-Union Committee Unites Stewards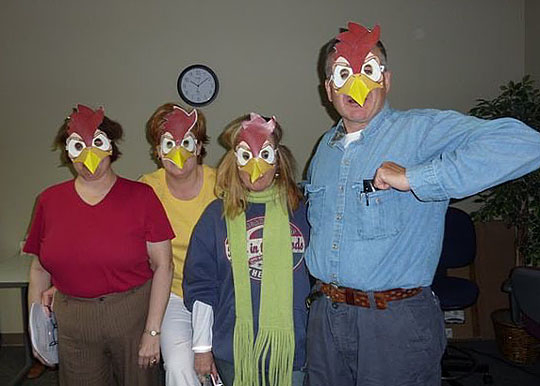 A seemingly minor issue sparked a mass grievance by workers at the Wisconsin Department of Workforce Development more than 10 years ago, in one state building in downtown Madison.
When management issued an edict banning all smoking on the premises, stewards from one union called a meeting of stewards from all locals in the building, which included professional, administrative, and technical employees.
The workers thought smokers should have some place to go. Together we hatched a strategy: "We Demand a Veranda."
The issue was resolved in months, but the cross-union stewards committee that formed out of that fight proved to have lasting value.
We filed a group grievance co-signed by 200 employees. But stewards knew that managers would probably just stonewall through arbitration unless they felt some pressure to settle.
Our union's staff organizer helped us set up an email group and we started sending blow-by-blow accounts of the grievance process to hundreds in the building. Two joint leaflets—explaining the reasonable of our proposals and the unreasonableness of management's response—went to all 800 mailboxes in the building.
When management's reply came back, "Grievance denied. No contract violation," everyone knew about it. Finally, after growing embarrassment, management relented and reversed the policy.
EVERY TUESDAY
Stewards know that a majority of grievances will not result in relief being granted. The lesson from that mass grievance was that we make our own power when we involve co-workers in concerted action.
Stewards have been meeting Tuesdays at lunchtime since that beginning. One Tuesday a month all union members in the building are invited.
After Governor Scott Walker was elected last fall but before he took office, the committee put out two newsletters warning fellow workers and providing facts on the real situation of state employees and the state budget. When Walker released his plans to bust our unions on February 11, we immediately set up a building meeting.
Later, when Walker, with a straight face, decreed a State Employee Recognition Day, we proclaimed our own State Employee Depreciation Day, with a ceremony on the Capitol steps in which Wisconsin corporations received spoof awards.
In an earlier project, members signed a petition to support the building's contract janitors in their union drive. Hundreds signed, even the head of the agency. When stewards peacefully delivered the petition on their lunch hour, it earned them a police interview in their cubicles the next day. Stewards stood strong and kept their cool.
Communication is key. An early project was the campaign to get a bulletin board. Management designated an obscure spot and overruled the union's choice for a prominent location, citing danger from push pins scattering on the floor.
Noting there were other bulletin boards in the hallways, stewards posted throughout the building yellow triangular caution signs labeled "Falling Pins Zone." After the laughter died down, we got our prime spot.
UNION ORIENTATION
A few years ago, big snowstorms led to slips and broken bones all over town. In our building icy steps went unshoveled after snow removal was privatized. Management's answer was to send out a safety memo advising employees to "walk like a duck" to keep from slipping.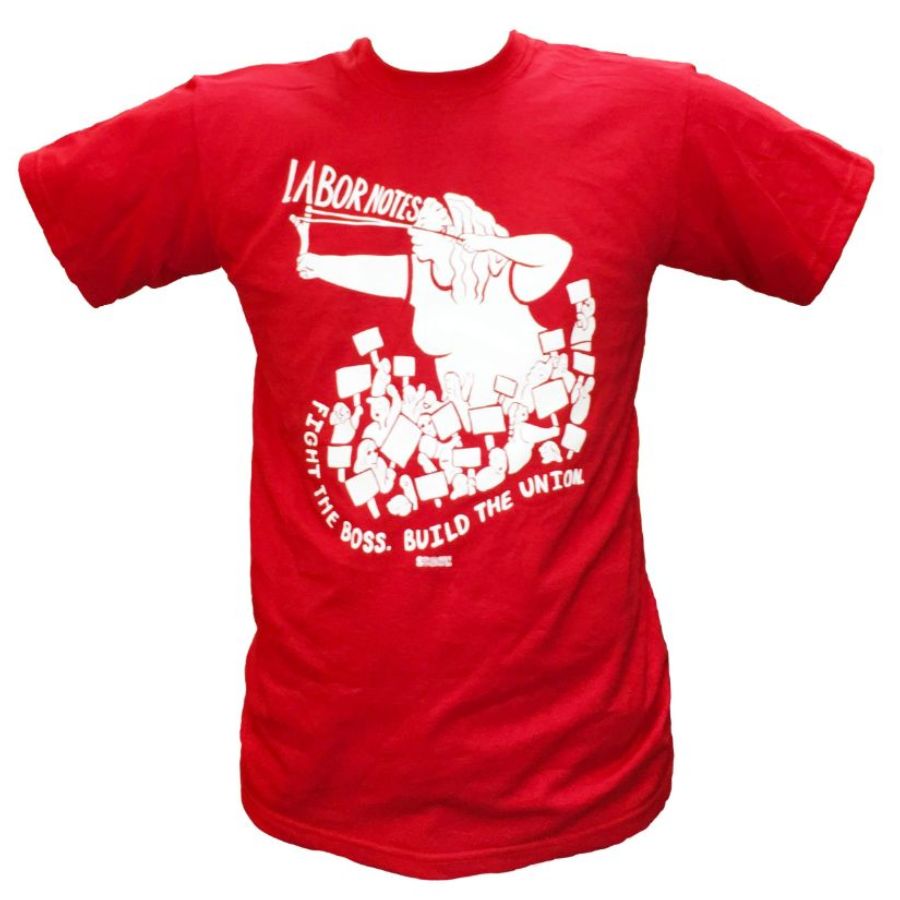 Stewards immediately filed a grievance and put out a pamphlet to members explaining how to file an incident report about any accident at work. This was important to gather statistics about slips and falls, and also could be useful to get work absences covered by worker's comp.
The grievance was denied, but the relief sought was granted. Management sent out maintenance staff to shovel the steps.
In another project, we organized a union orientation for kids on "Take Your Kids to Work Day." Management said OK before realizing what we were up to. We showed a slide show about child labor and did a participatory play called "Trouble in the Henhouse" about organizing chickens.
The actors wore homemade chicken costumes; the kids joined in with chicken masks and clucked in the right places. Candy "feed" was consumed, and humans and chickens alike sang "Solidarity Forever" at the end.
COMMON INTERESTS
Working across union barriers has been less difficult in practice than expected, as front-line stewards found their common interests stronger than their differences. The two large statewide locals had more materials to contribute; the other two locals had less than 100 members each but were more nimble.
Spending time together helped build up trust, though sometimes stewards from the smaller unions had to warn the big locals not to dominate with their internal issues.
But the stewards committee has received a chilly reception from elected union leaders, who are suspicious of this independent body. All our work is done without paid staff time or formal backing.
Leaders have cut off photocopying privileges and locked up one local's button-making machine after its use in an effective campaign. But stewards have voted with their feet by remaining active with the committee in spite of most leaders' disapproval.
Over time, stewards from other buildings downtown have begun to join the meetings. Stewards come to get suggestions and courage. The committee has proven useful as a stewards training ground, on FMLA or whistleblower language, for instance. This training function has become more valuable as senior stewards are retiring at record rates.
Most important, we work to keep things light even when there are differences. Good-humored swearing is an institution, and laughter is often heard echoing from our meeting room.
Our local's bureaucracy is often crippled by indecision, fear of member involvement, and lack of practice in activism. In this context, a small group of people can be surprisingly effective at jump-starting motion that captures the imagination of members and gets results.
---
Bill Franks is an affirmative action officer and senior steward with the Wisconsin Professional Employees Council, AFT-W Local 4848. Ron Blascoe (retired) and Barbara Smith are from the same local.