Restaurant Employees Call for Higher Wages for Tipped Workers
The Restaurant Opportunities Center used Valentine's Day, the restaurant industry's busiest day of the year, to call for an increase in the minimum wage for tipped workers. It would be the first increase in 20 years.
ROC United, a national organization of worker centers, released a report on the industry titled "Behind the Kitchen Door," urging employers to take the "high road" approach to doing business.
A federal bill would raise the minimum for tipped workers from $2.13 an hour to $4.35.
ROC is supporting a bill to be introduced this session by Representative Donna Edwards of Maryland that would raise the minimum wage for tipped workers from $2.13 an hour to $4.35—still only 60 percent of the regular minimum wage.
By contrast, the federal minimum wage has increased from $3.35 in 1981 to $7.25 today.
The report was released at summit meetings in Los Angeles, Miami, and Washington, D.C., alongside studies of each city's restaurant market. The national survey, which sampled 4,000 restaurant workers nationwide, revealed that nearly 90 percent had no health insurance or paid sick days.
White restaurant workers reported median wages of $13.25 an hour and people of color $9.54, reflecting the industry's long practice of concentrating workers of color in worse jobs in the "back of the house."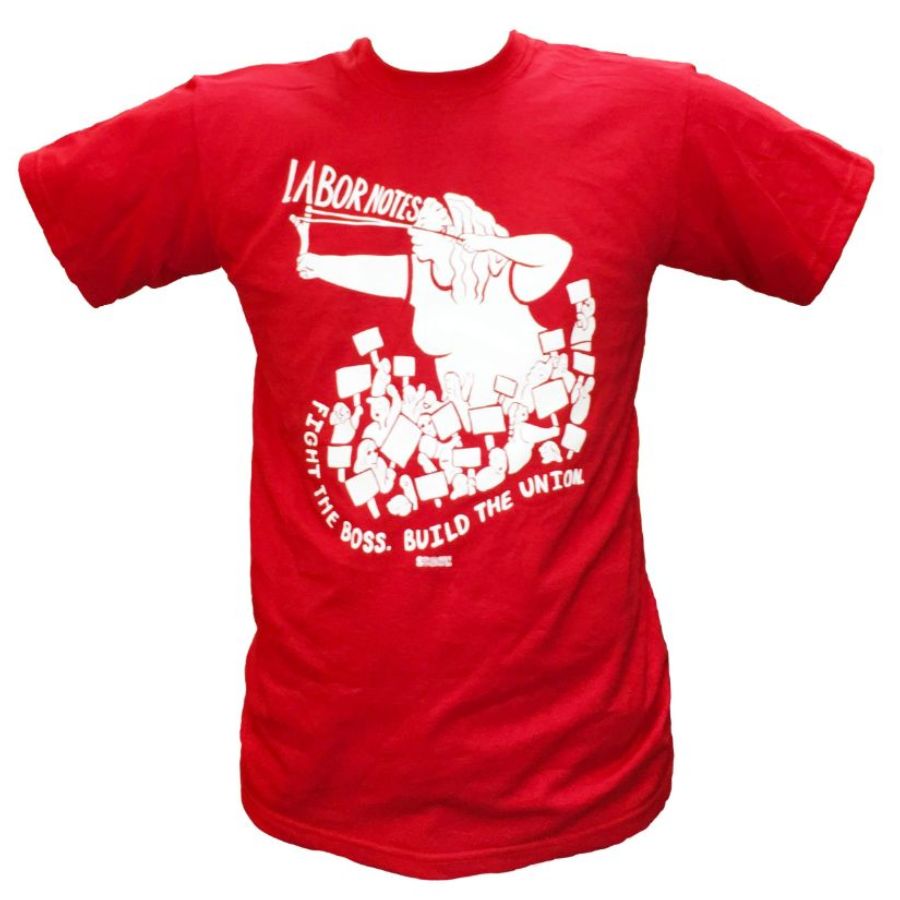 ROC recommended that employers respect workers' right to organize collectively and award paid sick days, fair wages, and access to quality and affordable health care.
WAGE THEFT
Because of the lack of such rights, workers like Oscar Danilo have taken to collective action. A former buser at Señora Martinez restaurant in Miami and now a ROC organizer, Danilo recalls sitting at a local bar with workers from corporate chains and hearing stories of workers getting only one restroom break per shift. Others told of employers stealing wages and tips.
"I realized one worker can't change anything," Danilo said, "but through our organizing with ROC Miami we have the power to make institutional change for the better."
In New Orleans restaurant workers delivered king cake, a Mardi Gras tradition, as a special valentine gift to Representative Cedric Richmond.
"We're bringing him a little taste of home as a reminder to the representative to not forget the restaurant workers of New Orleans," said Claudia Munoz, a former waitress and now New Orleans ROC coordinator.
"Many of us go home with just $50 in tips per night," said Chelsea White of ROC-New Orleans. "It isn't easy to survive, especially if you are supporting a family. There needs to be a way to increase this wage that corresponds to increases in the cost of living."
The restaurant industry is the second-largest private sector employer in the U.S., with 12.8 million workers. According to estimates from the National Restaurant Association, the industry's total economic impact exceeds $1.7 trillion.