Should Nonmajority Unions Have Right to Bargain?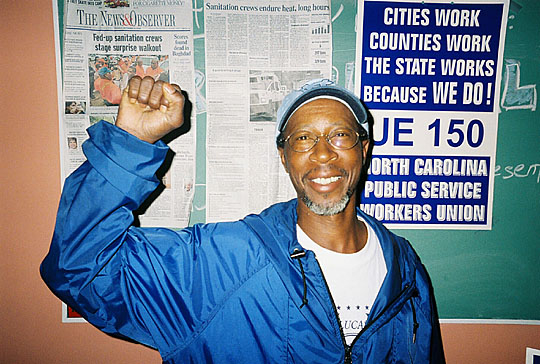 It's time to take a new look at our old rights under the National Labor Relations Act.
With any luck, the National Labor Relations Board could soon issue a rule that would require employers to bargain with members-only unions—that is, unions that have not demonstrated their majority status through a representation election.
Recent surveys have shown a majority of workers want to belong to a union. If just 40 percent were willing to stick their necks out at a workplace and this rule was in place, these workers could not only belong to a union but bargain with their employer. Building workers' power at the job would take a giant step forward.
A group of 46 labor lawyers, led by NLRA expert Charles Morris, a law professor at Southern Methodist University, urged the NLRB to do so this June, organizing an amicus brief to a long-delayed case to add pressure.
The brief grows out of a 2005 case in which the Steelworkers (USW) had organized workers at a Pittsburgh warehouse but did not have majority support. The union demanded that the owner, Dick's Sporting Goods, bargain with the workers over health and safety issues. The company refused and the case went to the NLRB.
The following year, NLRB's Advice section urged the board to turn the Steelworkers down. Its interpretation said unions must prove they have the support of a majority of workers, usually through an NLRB election, before an employer can be compelled to enter into negotiations.
Of course, as every union activist knows, the NLRB election process has become so perverted that employers can engage in all sorts of behavior—firing workers, making their work life hell, threatening to close the shop—that make elections nearly futile.
Seven unions responded to the advice memo—the USW, Electrical Workers (IBEW), Electrical Workers (UE), Communications Workers, Auto Workers, California Nurses, and Machinists—filing a petition with the NLRB in 2007 in support of restoring the idea of members-only unions and forcing employers to bargain with unions for their members.
The new amicus brief was filed in support of the unions' petitions, which went nowhere under President George W. Bush's NLRB. Now that President Obama's NLRB is finally up to its full five-member complement, the labor lawyers think the petitions stand a better chance.
REDISCOVER NONMAJORITY
Historically, the NLRA did not require that majority support for the union be proven before an employer had to engage in collective bargaining. Consider how the UAW's 1937 sit-down strike at the General Motors plant in Flint, Michigan, was settled:
"The Corporation hereby recognizes the Union as the Collective Bargaining agency for those employees of the Corporation who are members of the Union."
Like the majority of agreements reached in the early years of the NLRA, the employer recognized the union as the bargaining agent for its members only. The majority of Flint workers were not UAW members at that point.
The members could use the fact that the company now had to bargain with them over grievances, however, to build majority support. It was the same in the electrical industry: General Electric first recognized the UE as the bargaining representative for its members only in 1938. The union's majority status came later.
This bargaining for "members only" was considered legal because Section 7 of the NLRA says,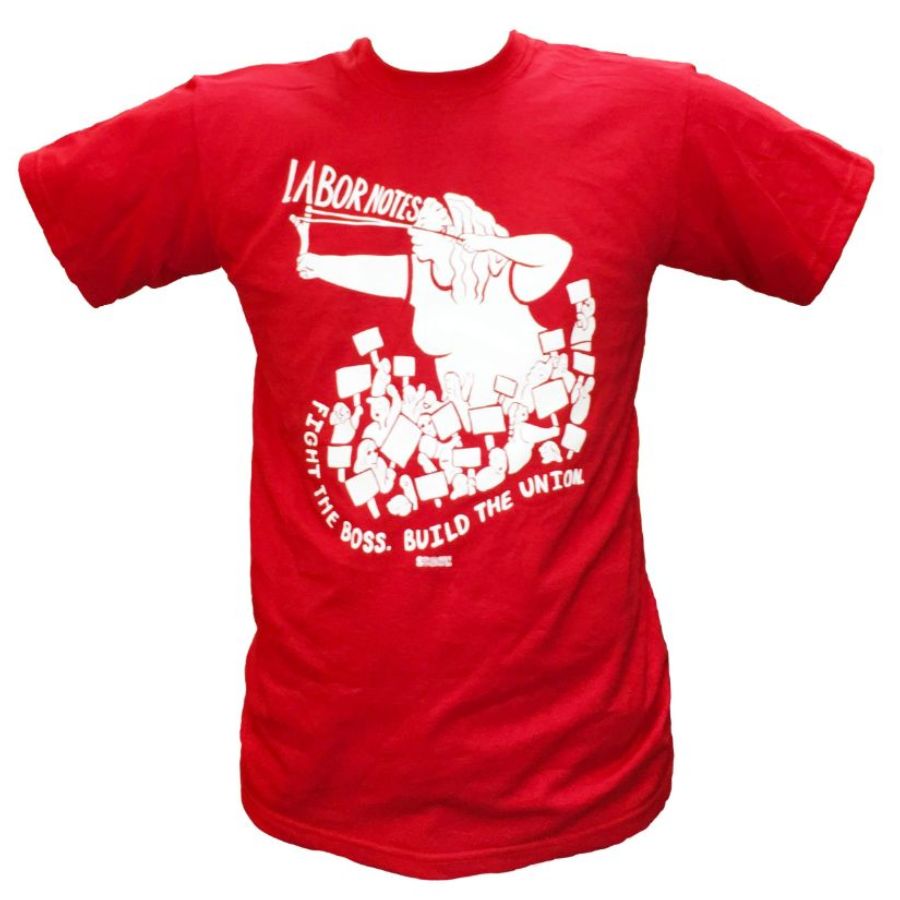 "Employees shall have the right to self-organization, to form, join, or assist labor organizations, to bargain collectively through representatives of their own choosing, and to engage in other concerted activities for the purpose of collective bargaining or other mutual aid or protection..."
Nowhere does the law describe unions as having to enjoy majority support in order to engage in collective bargaining. In fact, Morris's history of the NLRA and its use from beginning to present, a book called The Blue Eagle at Work, finds no legal barrier to this interpretation.
But as the labor movement picked up steam, unions began to use another provision of the NLRA, Section 9, which held that if a union proved majority support through an election, then the union was recognized as the sole and exclusive bargaining representative for all employees, whether or not they were members or supported the union.
By the beginning of World War II, members-only bargaining as a way to build the union through struggle had fallen by the wayside and was forgotten by the labor movement.
PLENTY OF PRECEDENTS
Several unions experimented with the idea of building "nonmajority unions" in the 1980s and 1990s as a prelude to winning majority support. The UE first experimented with this strategy in the plastics industry and then among public employees in North Carolina. CWA used this approach with public sector workers in the South and among IBM employees nationwide.
"Members-only" organizing could be a democratic, bottom-up way to organize. Workers don't have to wait for a union organizer and a union with huge resources to show up, and then endure the rigors of an NLRB election that gives all the advantage to the employer.
With training and backup by unions, worker centers, and other progressive community organizations, workers can sign up their co-workers and begin a collective struggle for their rights and against the company's takeaways. Once workers show their strength, and a significant number join the union, a demand to bargain can be made.
This strategy could even be done across a region or industry, coordinating demands for the same holidays, similar health insurance, or recall rights after layoffs, especially if there were unionized workplaces that had better conditions than non-union workplaces.
Coordination and solidarity would be needed on a regional and national level to make sure these struggles are cultivated and supported by the institutional strength of unions and their allies, and not left to wither on the vine by their lonesome selves. This could be a job for central labor councils or Jobs with Justice, but it would have to be organizations that could rise above petty turf fights, which may mean that new forms will be needed.
We need to see this type of organizing as a strategy for the whole working class. Just as the civil rights movement allowed local groups to decide just how they would oppose Jim Crow, but came to their support in times of struggle, so must we allow for local ingenuity but come to their aid when needed. The lessons will be learned from experience or, as others have said, "the road will be made by walking."
The failure to win labor law reform, despite a Democratic majority in Congress and the presidency, forces unionists to take a new look how to organize the unorganized. We need to figure out how to move forward with what we have, and reclaim some old rights from the past.
---
Judy Atkins is a retired machinist and librarian and was president of UE District 2. David Cohen is a soon-to-be-retired UE international representative.