Seven Unions Coordinate Six-State Strike, Red Cross Responds with Lockout
The Red Cross rewarded blood-donation workers with a selective lockout in mid-June following a three-day strike staged across six states.
Seven unions coordinated the strike, in which about 1,200 workers walked out, from California to Connecticut, to protest Red Cross's drastic escalation of health care costs and speedup demands.
"We didn't want to cause a crisis in the blood supply," said Christine Holschlag, president of AFSCME Local 3145 in Connecticut and a full-time phlebotomist. "But we wanted to show we're united and adamant about our union's role in the workplace."
Workers say the production pressure puts the blood supply at risk, by forcing them to work unsafely and creating high turnover that leads to poorly trained staff. The Food and Drug Administration has fined Red Cross $21 million since 2003 over unsafe practices.
Worse yet, Red Cross—which pulled in $2 billion in revenue from its blood-collection service last year—aggressively cuts costs by pushing to hire less-qualified workers, the union coalition says.
After the work stoppage, Red Cross refused to reinstate about half the strikers for a week, canceling blood drives and claiming they couldn't find enough staff to work. "They're trying to punish our people," said Lance Rhines, a rep for Office and Professional Employees Local 459 in Lansing, Michigan.
The local is one of about 42 spread among nine international unions that are working together in a national bargaining coalition. Many locals have presented a common contract proposal, which seeks to protect health care and pensions, at their separate tables.
"They haven't budged," said Lynn Meade, a rep at Teamsters Local 580 in Michigan. "They want us to bargain against ourselves until they declare an impasse. It's not going to happen."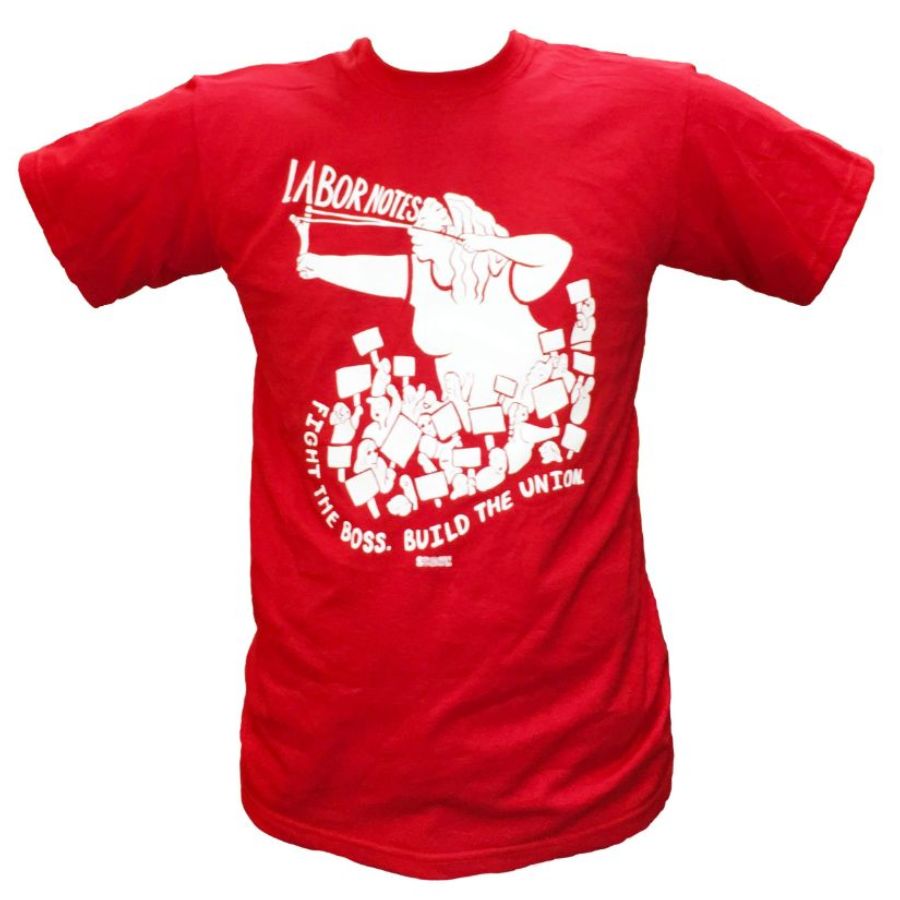 Blood-collection workers make as little as $11 an hour, and were downgraded to Red Cross's non-union health care plan mid-contract last year. This "self-insured" plan includes high co-pays and premiums and prescription prices that can run hundreds of dollars. Red Cross also stripped health care from retirees and eliminated the pension plan for new hires, replacing it with a 401(k)—whose match was decreased as well.
Most of the unions have lodged unfair labor practice charges, but report that the Labor Board allows Red Cross to push back trial dates for months.
Members say they were ready to strike because they're exhausted with the job's demands. Managers are paid on a bonus system and constantly press workers to process donors faster—while maintaining rapport with volunteers literally offering up their bodies. Holschlag noted that Connecticut has one-quarter as many nurses staffing blood drives as it did four years ago.
In larger states, members say it's common for understaffing to mean that workers must travel three to four hours per day to a donation site.
With so many unions involved, holding a common position has proved challenging. Weaker locals have folded, and others have been in bargaining for as long as 18 months. But the unions are optimistic that as contracts expire at bigger units in Wisconsin and Iowa later this year, their hand will strengthen.
The coalition emerged through months of work as organizers from four states traveled the country, eventually convincing about 42 of 50 Red Cross locals to join. Their regular conference calls have produced a full slate of rallies, legal action, and now, the promise of further work stoppages.
"We're going to hit them six ways to Sunday until they decide that our offer doesn't look so bad," Rhines said.