What's happening at the conference?
The conference kicks off at 1pm on Friday April 23, with the opening main session at 7:30 pm. Some pre-conference meetings, including the Latino pre-conference at 10 am, begin earlier. Closing session ends at 2pm Sunday, April 25.
What You'll Find
Control the Shop Floor
Nuts & Bolts skills for building power at work:
Flyers and newsletters l Contract campaigns l Bargaining table tactics l Fighting "blame the worker" safety programs l Fighting harassment on job l Assertive grievance handling l Continuous bargaining l Fighting discipline and discharge grievances l Inside campaigns l How to occupy a workplace l Fighting for health insurance l Technology and Speed up
Build Unions that Work
Discuss strategies for strengthening unions with members at the helm. Trainings for local officers.
Running for local office l Stewards structures l Getting members involved l Developing new leaders l Can members run the union?
Defend the Public Sector
Don't let layoffs and budget cuts threaten the future of public sector work and public services.
Fighting for the Public sector l Roots of the public sector budget crisis l Teacher organizing l Campus-based fight backs l Labor and community partnerships.
Battle the Recession Blues
What are the origins of the economic crisis? What are the strategies for recovery?
Understanding the economic crisis l Fighting for pensions l Bargaining during a recession
Examine the Big Picture
What's labor's role in elections, health care, climate change, and foreign policy?
Labor against the war l Labor's political agenda l Lessons from labor's history l Labor and climate change l Green jobs l Fighting for single-payer
Organizing
How can labor build a stronger movement that gains new members?
Organizing without EFCA l Card-check and top-down organizing deals l Organizing without collective bargaining l Worker center organizing l | Organizing in Restaurants and Retail
International Solidarity Meet labor activists from around the globe. Workers and unionists from dozens of countries bring their stories and struggles to Detroit. Teacher activists from Oaxaca, organizers fighting occupation and wage theft in Palestine, Striking Miners from Cananea and Canada, French postal workers fighting privatization, student activists from China.
International speakers are threaded throughout the conference. In addition look for Labor in Latin America, more on Mexican struggles, and a panel on global solidarity.
The Next Generation
We want more young workers than ever at this conference. We are asking unions and organizations to set aside funds to send members under 30. You can also support our efforts by to our special scholarship fund.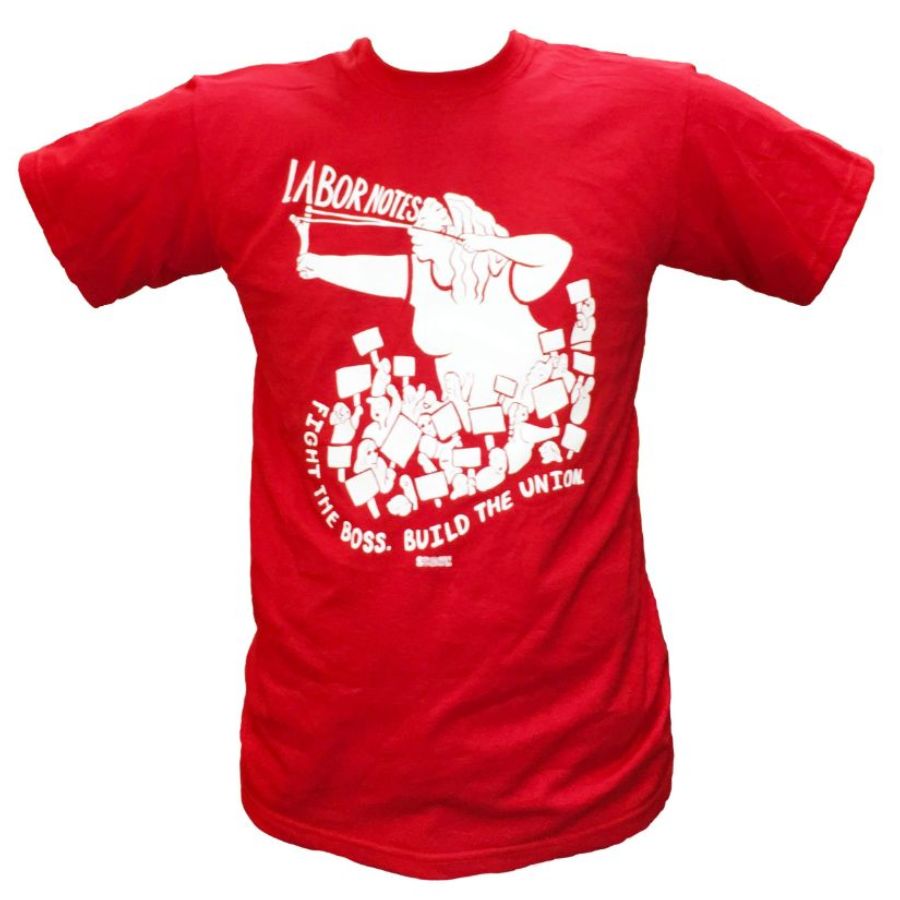 Other Workshops and Tracks: (NEED MORE INFO TO MAKE BLURBS)
Creative organizing
Immigration
Black Workers
Worker Centers
Meetings
Meetings are the heart of the Labor Notes conference. They're where people talk face-to-face and talk about overcoming obstacles they face at work and in their organizing. A few highlights
Latino Workers
Sponsored by Labor Council for Latin American Advancement (LCLAA), the Friday meetings will include a tribute to Cesar Chavez by Farm Labor Organizing Committee (FLOC) President Baldemar Velasquez, and bilingual workshops on basic union skills, the history of Latinos in labor, and workers' rights.
Meet the Authors
Meet authors who've recently published books about contemporary labor struggles and issues. Talk with Kari Lyderson who chronicled about the UE Republic fight in her book Revolt on Goose Island; The Chicago Factory Takeover, and What it Says About the Economic Crisis; Nelson Lichtenstein, author of The Retail Revolution: How Wal-Mart Created a Brave New World of Business; Steven K. Ashby and C.J. Hawking, co-authors of Staley; Amy Dean and Dave Reynolds who wrote A New New Deal: How Regional Activism Will Reshape the Labor Movement; Steve Early, author of Embedded with Organized Labor; and many others.
Ask the Experts
Your chance to lob hard questions at the ones who know. Attorneys and others with years of experience will field questions about union democracy rights, trusteeships and discipline, general employment and wage and hour complaints, and preparing for arbitration.
Home-based workers
A wide-ranging meeting and discussion of the challenges facing unions and workers centers as they try to build member-driven organizations among those employed in the "non-traditional" home-care workplace.
Other meetings include:
Fighting postal closures, staff unions, Palestine and labor, labor media, retiree organizing, single-payer organizing, worker center organizing teachers, campus workers, public employees.