Drug Tests Followed by Steelworker Suicides: How Should a Union Defend Members?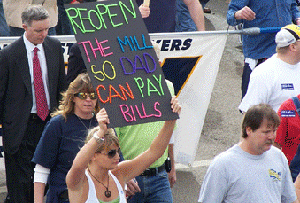 When U.S. Steel began taking down the cranes in late 2008 and backing out the "yukes," giant dump trucks with 12-foot-tall tires, steelworkers at the Granite City Works outside St. Louis hunkered down for a long idle.
Demand for their steel rolls and slabs had crashed along with the market for cars and refrigerators they were shaped into. Things looked so bad the company held seminars on job-hunting.
Sure enough, the layoff lasted six months. As the economy started to show signs of life last June, about half the plant's 1,800 members of Steelworkers Locals 1899, 50, and 68 were recalled. The rest trickled in over a period of months as production slowly restarted.
What management had waiting for them has wreaked havoc on a sizeable minority of workers, damaged the union's credibility among the ranks, and provoked at least one member to take his own life.
HAIRY SITUATION
U.S. Steel took over the Granite City works in 2003, and brought along strict rules to ensure the workplace was free of drugs and alcohol. Violators were forced onto an intensive "last-chance" agreement, where workers are randomly called for monthly testing for three years, during weekends and vacations as well as working hours.
Bob Dragich, a 25-year veteran, said management's monitoring of drug and alcohol use was nothing new. After previous recalls from layoff, and immediately following any workplace incident, workers had to submit to urine tests.
But U.S. Steel forced workers returning after the 2009 layoff to give a hair sample, which can show the presence of a substance ingested months previously.
Dragich says about 150 workers tested positive. Dan Simmons, Local 1899 president, said 67 workers were forced into "last-chance" agreements. Any presence of drugs—or alcohol—during subsequent tests meant discharge.
About 10 workers were quickly fired, Dragich says. One of them, craneman David Doris, killed himself.
Two other USW members at Granite City have committed suicide since June. Simmons says neither of them was caught in the substance-testing sting. Dragich disputes that.
Both agree that depression, compounded by inferior work assignments after recall, contributed.
Dragich—who says his test came back clean—is furious that the union didn't confront the company over the hair tests. He alleges an officer knew about the company's plans ahead of time but didn't warn members. He adds there's no specific language requiring a hair test in the contract.
"They left us out in the cold," Dragich said. "It was a massacre."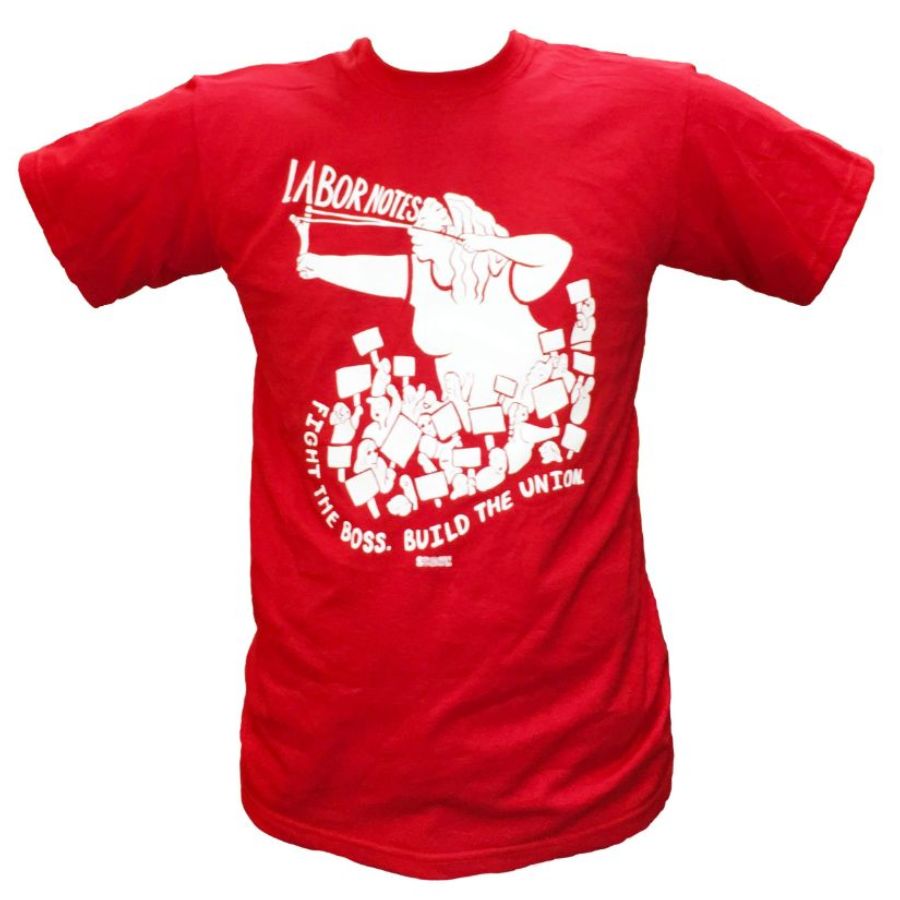 Simmons counters that the local took a petition against the hair testing to the gates almost immediately, gathering between 600 and 700 signatures, and presented a group grievance on behalf of the last-chancers.
Some members, tipped to the new rules, resorted to shaving their entire bodies—earning them automatic weekly urine tests until enough hair grew back for the company to clip.
Simmons said the hair tests had an unsettling racial impact, too: proportionally more Black members were hit than white.
Douglas Rollins, a University of Utah pharmacology researcher who studies how drugs bind to hair, says racial disparities could result because people with black hair—whatever their skin color—retain more drug residue in their hair.
U.S. Steel has halted hair tests for now, Simmons says, and the grievance finally went to an arbitrator in mid-February.
The local's held special meetings for members on last-chance agreements, Simmons says, but hasn't led rallies or delegations to the boss. The union didn't speed the hair test dispute to the arbitrator. The company wouldn't fast-track it unless the union separated the test from the last-chance agreements. The union, wanting members' records expunged, refused.
WEDGE ISSUE
Some members blame the last-chancers for bringing the problem on themselves.
Simmons said it's not a position he shares. "What a guy did nine months ago while he was off work or on layoff," he said, "is none of their business."
But the company drove a wedge between workers, making it difficult to defend them, much less lead aggressive actions, said Local 1899 VP Phil Chism.
When members got nabbed, it was either sign the last-chance agreement or refuse, get fired, and wait for a discharge arbitration—while the company cut off health insurance, fought the unemployment claim, and denied supplemental benefits.
"I don't know what else to call it besides blackmail," Chism said.
Dragich is disgusted that the union chose to submit to the lawyered layers of the grievance procedure while members like Doris were panic-stricken.
"It used to be we had a say," he said. "Now with U.S. Steel, their answer is arbitration for everything. I don't think his suicide is going to be the last."