Non-Majority Auto Union in North Carolina Fights to Soften the Blow of Layoffs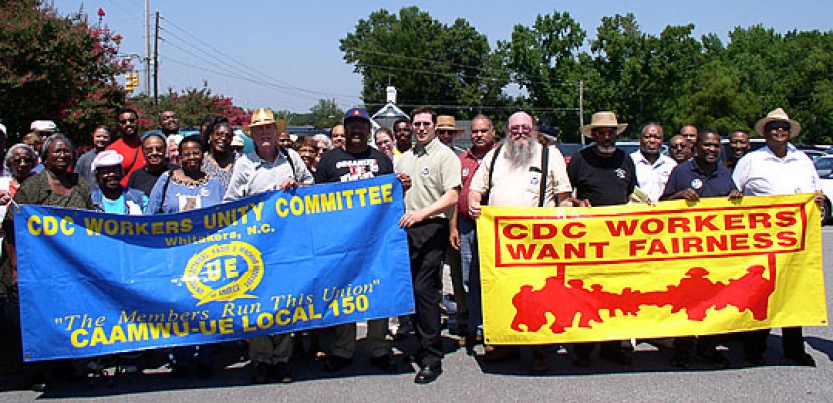 Most union workers laid off in the economic crisis had recall rights—a promise they'd get called back before their employer could hire new workers along with the ability to maintain seniority. But millions of workers simply lost their jobs. That's what happened to nearly 200 workers at the Cummins engine plant in Rocky Mount, North Carolina, in March last year.
A number of Cummins workers are members of the non-majority union Carolina Auto and Aerospace Manufacturing Workers Union (CAAMWU), a division of United Electrical Workers (UE) Local 150. The company has refused to recognize and bargain with CAAMWU, but the union has gotten Cummins to move on some issues.
Most notably, in 2006 a lawsuit forced the company to pay all employees the full amount of a performance bonus promised in 2002—totaling more than a million dollars.
When the layoffs hit, workers in North Carolina weren't alone. Cummins reduced workforces at other plants as demand fell for its diesel truck engines. A union facility in Indiana lost more than 100 workers. They had recall rights, though, and many were put back to work a few months later after a big order from Chrysler.
COMPARE AND CONTRAST
Chuck Yoak, a production worker, was one of the unfortunates in Rocky Mount who was terminated last March. He had come from a UAW shop in Ohio and was surprised to be let go without rights. Nearly a year later, he still hasn't heard back from the company.
In December, 400 workers at Cummins's Jamestown, New York, non-union plant were put on temporary layoff and given 30 months of recall rights. CAAMWU activists had been agitating for months to get them, and Yoak said members questioned why they weren't getting the same protections as other Cummins employees.
"Our factory is 70 percent Black while Jamestown is 90 percent white," said Yoak. "I'm not saying they're racist, but looking at it raw, it makes you wonder."
Race may have played a role, but expectations for rights and benefits have been lower for Southern workers in general. Aircraft-maker Boeing, for example, recently decided to move production away from union workers in Washington state to South Carolina, where it could get away with lower pay and few rights.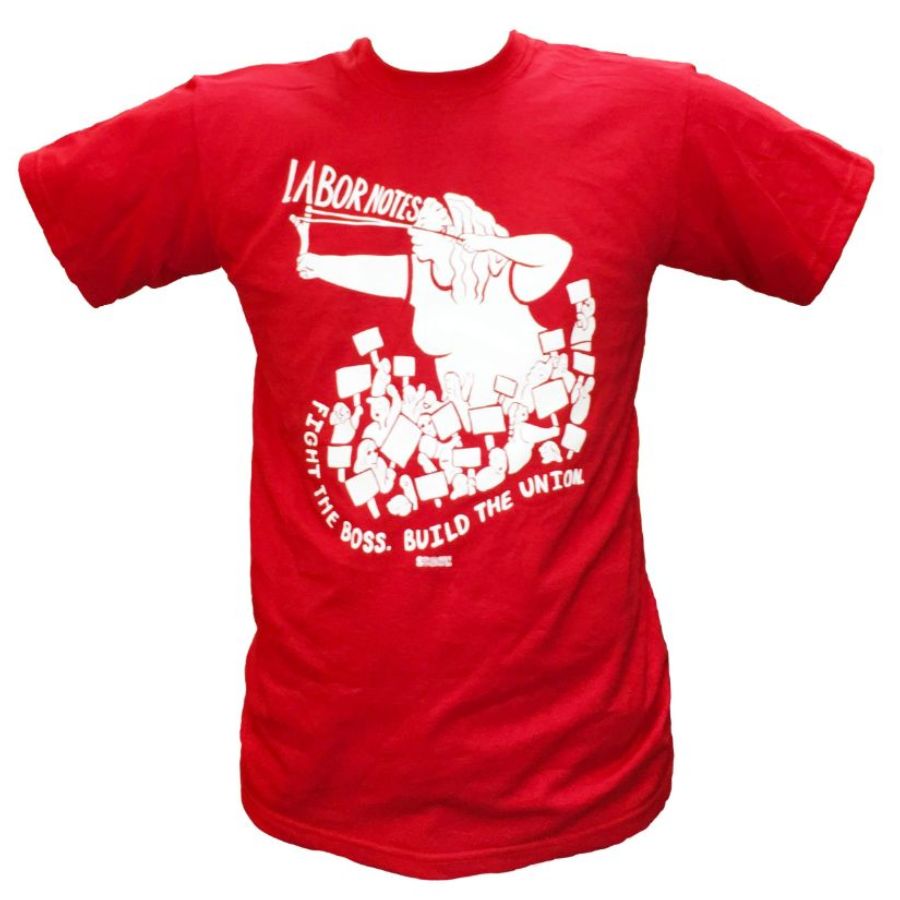 Labor law in the the South makes it easy to keep benefits out of the hands of workers there—even when they're doing the same work for the same company as workers elsewhere. CAAMWU activists have been working for years to clean up some of the worst of what's on the books.
RIGHTS FOR 'SERVANTS'
CAAMWU President Jim Wrenn and other local labor leaders were involved in 1992 in removing language from the state's labor law that—in a throwback to slavery—still referred to workers as "servants." The unit's parent union, UE Local 150, has been mobilizing workers and leaning on politicians for years now to win greater collective bargaining rights and improvements to the state's right-to-work laws, which Yoak laughingly calls "right-to-fire" laws.
"If you look at North Carolina labor law, 90 percent of it is giving reasons for a company to fire you," Yoak said.
After receiving news of the layoffs, CAAMWU asked the company for 30-month recall rights. Cummins responded that it would notify laid-off workers of new jobs and offer to let them re-apply.
Union organizers went to local city councils and county boards, arguing that since local governments offered incentives to these companies for moving in, they should ask for stipulations to protect taxpayers. CAAMWU activists also have sought lawmakers' backing for 30-month recall rights for all workers across the state, but the campaigns haven't translated into legislative action so far.
Yoak says recall rights would be a drop in the bucket in the work needed to level the playing field for workers in the South.
Wrenn said the company "tried to put a damper on" the union when it laid off several key leaders, including Yoak. But union members are hopeful these days as they plan for the 20th anniversary of the campaign that started their union—a petition to win Martin Luther King Day as a holiday. It's a campaign they won within a year. Twenty years later, they've got the same energy, Wrenn said.
Read more on the MLK Day fight.