More Concessions? Ford Workers Tell UAW: 'No!' 'No!' 'No!'
"No!" "No!" "No!"
It started with a simple question, "Can you hear me?"
Bob King, a United Auto Workers vice president, was inside Ford's Dearborn Truck Plant, near Detroit. He was ready to tell a crowd of rank-and-file members why they should vote for more concessions to the automaker, the only U.S. car company showing a profit.
Management had shut down production of its best-selling F-150 truck so that King could sell the givebacks to members.
After his fateful question, some of the hundreds of workers shouted "no." Then, said member Tom Brown, "it was as if they realized what they were saying, and everybody picked it up: 'No! No! No!' with hand-clapping and foot-stomping. The man never got to speak. After they got done yelling people just walked away and went on their break."
UAW-Ford members around the country picked up the attitude, rejecting this year's second round of concessions nearly 3-to-1 in results announced November 1.
Dearborn Truck Plant President Nick Kottalis said, "They tried so desperately to pass these concessions. And lo and behold on Monday morning, the day after, they found a billion dollars that they made"—Ford's profit for the quarter.
The rejected concessions included severe limits on the right to strike, a six-year freeze on new-hire pay (already cut in half, in 2007, to $14 an hour), and elimination of more skilled trades. The right to strike was voters' biggest issue—the proposal would have referred any wage disputes in 2011 to binding arbitration.
"Why should hourly workers continue to take more concessions when [executives] keep getting their raises and bonuses?" asked Robert Wade, a Local 600 forklift driver.
KANSAS CITY VOTES IT DOWN
In March, Ford workers had been the first in the Big Three to vote up concessions, by 59 percent. But this time around, an early 92 percent "no" vote at a Kansas City plant inspired activists nationally with the possibility of beating the agreement.
At an August meeting of the UAW's national Ford Council, most speakers from the floor opposed the International's latest feelers for concessions. Kansas City local officers then went home and called a rally against concessions; 1,500 workers turned out. (The national Council later approved the givebacks.)
In the plants, workers said Ford had come back for concessions one time too many. Individual rank-and-file members, black and white, women and men, trades and production, put out a profusion of leaflets against the contract, and some lower-level officers dared to defy the orders coming from higher up.
Robert Morris, a bargaining committee member at the Local 600 Parts unit, said after the vote: "Some of our leadership are too long removed from the 40-hour member to understand their concerns, needs, and fears."
Mary Springowksi, alternate committeeperson at the Ohio Assembly Plant, put out her own fiery letter. Springowski said, "The day is over when the International said 'jump' and the locals said 'how high?'"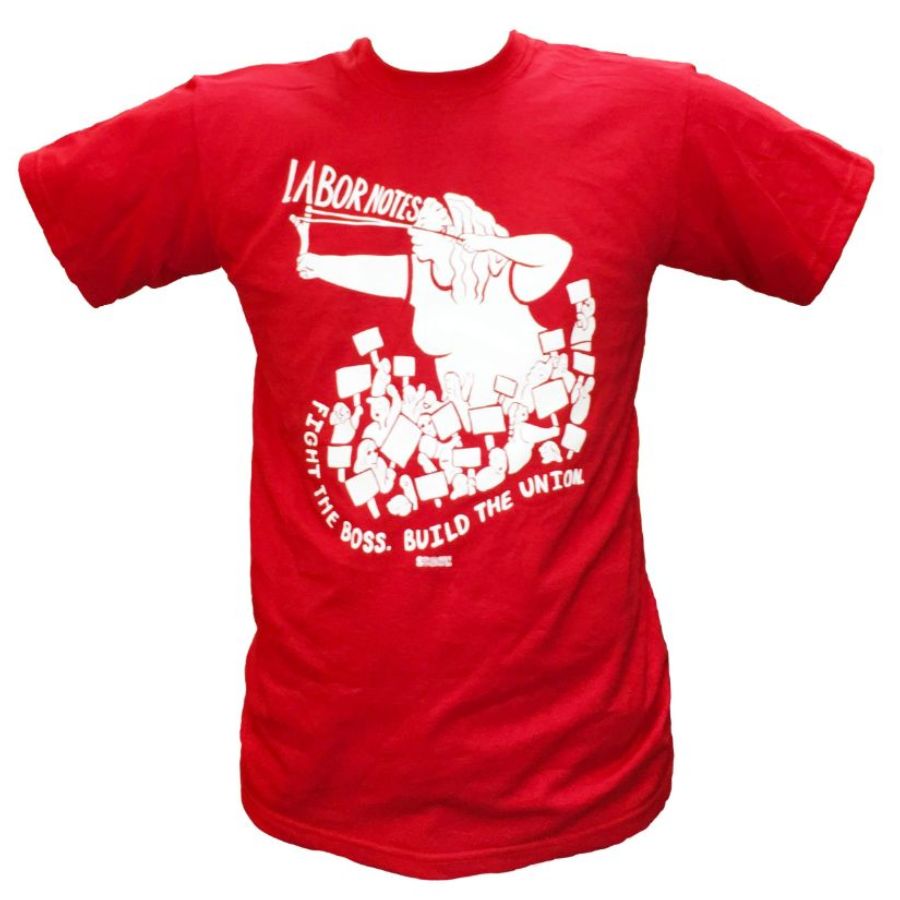 Voters were told by company and union that they must match the pattern set during the Chrysler and General Motors bankruptcies. Officials even mounted a spirited defense of the historical role of pattern bargaining—though this time the trajectory was down, not up. The GM and Chrysler contracts now say that part of the "industry standard" they must meet are the non-union foreign-owned auto factories, called "transplants," sprinkled across the South and Midwest.
Many workers replied that instead the union should raise GM and Chrysler workers back up.
Judging from complaints at the polls, the "no" vote reflected many factors not addressed in the agreement. Workers on the line are sick of fearing retaliation for refusing to work at a pace that could injure them.
One leaflet signed by some Local 600 unit leaders and rank and filers and distributed local-wide declared that "power in Washington starts with our power right here." Others called for a single-payer system that takes health care off the bargaining table.
"The UAW workforce must decide when enough is enough," said Greg DeOrnellas, an electrician in Local 600, "unless we are willing to match the wages of Mexico or South America or China."
UAW President Ron Gettelfinger ruled out more negotiations until 2011. But press reports soon quoted Ford executives saying the company was already meeting with the UAW soon after the vote.
FIRST REJECTION EVER
This was the first time a national Big Three auto contract has been voted down. Some had thought union elections too rigged to result in "no." Some thought co-workers too passive. Pam Powell, Local 3000, said, "The result restores some of my faith in our voting process."
With the right to strike retained, the rank-and-file energy could become a movement for better contracts that could spread to GM and Chrysler. Gary Walkowicz, Dearborn Truck bargaining committeeperson, said that turning concessions down "opens the door for other workers, too."
But soon after the UAW vote, the Canadian version of the concessions was adopted by 83 percent among CAW-Ford members. Lindsay Hinshelwood, CAW Local 707 member, said leaders could have shown solidarity with UAW members but "they have the false belief that they can influence what Ford produces and where."
Soon after the national rejection, the 3,700-member Kansas City local, which builds SUVs and the F-150 truck, took a strike vote over health and safety and overloaded jobs—a move the local makes nearly every year, without actually striking. Throughout decades of concessions the UAW has retained its right to strike during the term of the contract, and has sometimes used it to good effect.
Dennis Gallie, who works on the Kansas City SUV line, said, "It's the worst speedup I've ever been through. It's enforced with discipline and workers are resisting it." Ford settled before the vote was even finished.
The delegate elections to the 2010 UAW convention could hold further surprises for the International. The convention is in Detroit, and "vote no" activists like Eric Truss of Local 600 Dearborn Diversified said co-workers are urging them to run for office.
---
Ron Lare is a retired member of UAW Local 600 and former executive board member.