Viewpoint: SEIU Staff Fight for Their Union
In early March the Service Employees (SEIU) announced plans to lay off 75 organizers and other field staff represented by the International's staff union, the Union of Union Representatives (UUR). The "reorganization" is another step in the increasing centralization of SEIU.
All non-senior organizers, nearly a third of our unit, were targeted. The announcement came less than a month before our contract was set to expire on March 31.
SEIU has tried to justify the layoffs by citing the "Justice for All" program, passed at the 2008 convention, which shifted more responsibility for organizing on International campaigns to the locals. SEIU has said that members voted for "Justice for All" knowing it would result in layoffs, but we have yet to speak with an SEIU member or delegate who was aware of this.
Many suspect the layoffs actually arise from SEIU's financial precariousness. The union did say budget problems led to the layoffs of dozens of managers and Office and Professionals union-represented headquarters staff. Its net assets suffered a drastic drop last year, while at least one of its staff pension plans fell into the "red" zone, indicating severe underfunding.
Meanwhile, the union has recently taken on millions of dollars in new financial obligations to subsidize Workers United, the new SEIU affiliate made up of former UNITE HERE members.
FRUITS OF CENTRALIZATION
After years of merging locals and installing loyal leaders, President Andy Stern and the International Executive Board are now asserting their authority to direct local union staff to work on International campaigns—anywhere, anytime, for as long as they deem necessary.
Local staff have been relocated to California to work on the trusteeship of United Healthcare Workers-West. Others have been dispatched to distant states for health care reform and Employee Free Choice Act campaigns. Who knows how SEIU will staff the new Workers United campaigns?
The reorganization also reveals SEIU's cynical view of organizers and organizing. While it lays off experienced and dedicated International organizers, it is outsourcing our work to non-union contractors and hiring dozens of temporary staff for health care reform efforts.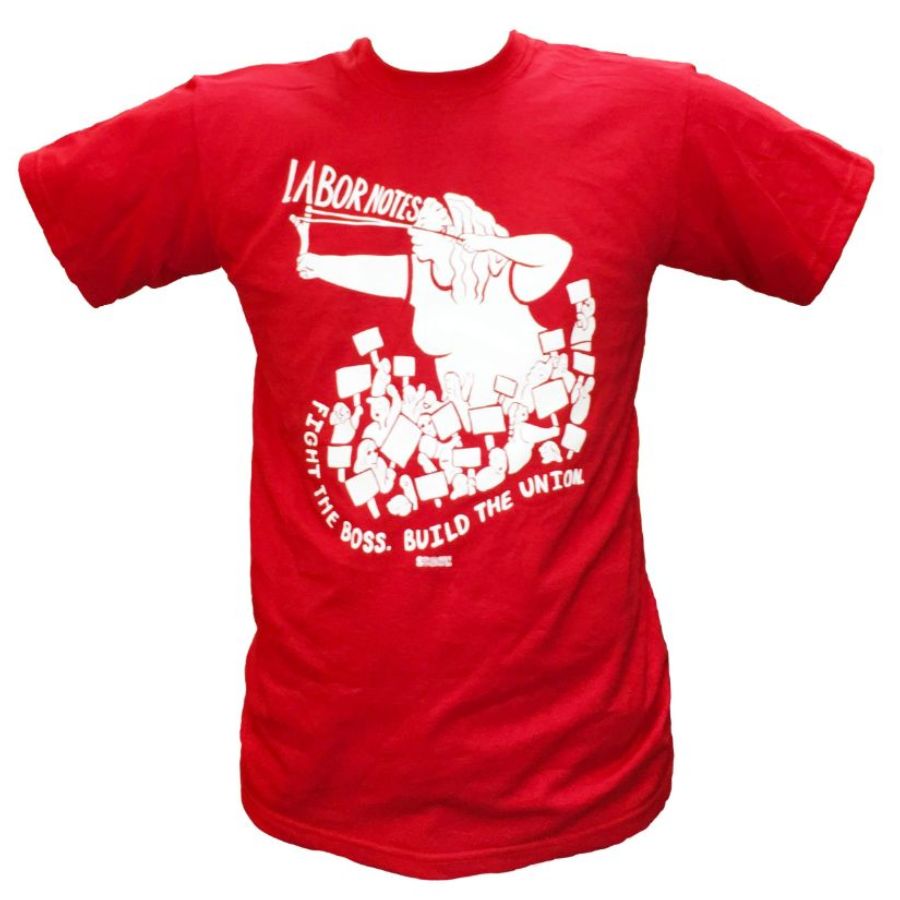 Many of these employees receive less pay and less training, and (like local staff) have limited rights to visit home during the course of lengthy campaign assignments. SEIU has also hired or promoted so many "managers" that managers outnumber the UUR members they supervise. Taken as a whole, these actions have the feel of a traditional boss campaign to crush the union.
Another disturbing aspect is that a disproportionate number on the layoff list are people of color and older staff, which led UUR to file charges with the Equal Employment Opportunity Commission.
Some UUR members threatened with layoff rose through the rank and file to become paid organizers, like Helen Sanders, a 58-year-old former security guard who left a stable SEIU-represented job eight years ago to organize full time.
Those laid off are not guaranteed job placements in the International or the locals, and SEIU knows there are not enough local jobs available that match the skills and geography of laid-off staff. As a result, Helen and other staffers face unemployment during an economic crisis already Depression-like for workers of color.
Faced with disappointment over SEIU's hypocritical and heartless layoffs and its belligerent bargaining position, we made the difficult decision to make this a public issue. UUR members have leafleted SEIU headquarters and educated SEIU members about what SEIU is doing in their name.
We have filed unfair labor practice charges against SEIU over its refusal to bargain over the layoffs, the erosion of our bargaining unit, and the threatened termination of staff who try to organize SEIU local staffers into UUR.
We are proud of our work to build SEIU and through these efforts hope to rescind the layoffs, win a decent contract, and push SEIU to uphold the values it claims to represent—dignity, respect, and fair treatment of workers. Then we can get back to our real work, building the labor movement.
---
Malcolm Harris is president of the Union of Union Representatives.