Let's Talk Immigration in the Union
When New York's governor announced last year that the state would stop asking people who wanted drivers licenses for proof of citizenship, a firestorm of anger erupted—so hot that the governor rescinded his proposal.
Guillermo Perez, a labor educator and the president of the Albany, New York, chapter of the Labor Council for Latin American Advancement (LCLAA), was appalled.
"Seventy percent of the people were opposed? How is that possible?" he asked other immigrant rights activists. "I couldn't believe that there was this much hatred in New York. So many people in New York City are immigrants."
What the anti-immigrant backlash illustrated, in Perez's view, was that unions, community organizations, and faith groups were failing to educate people.
TALKING IMMIGRATION
"The official position of the state AFL-CIO, the national AFL-CIO, and the Catholic Church is welcoming to immigrants," he said. "The AFL-CIO unanimously passed a resolution in 2000 in support of amnesty for the undocumented, but it didn't come with an education program for members.
"We have these powerful organizations backing us, but the grassroots—the rank and file of unions, members of parishes—just weren't there, on why the immigrants are here and who they are."
So a small group of local activists began discussing an education program. The result was "Let's Talk Immigration," a project of ARISE Civil Rights of Immigrants Task Force, the local chapter of LCLAA, and the Labor-Religion Coalition of the Capital District, in affiliation with the "Truth About Immigrants" campaign of the New York Immigration Coalition.
They gathered resources from labor educators and from Interfaith Worker Justice, a national coalition of faith-based pro-worker groups. The idea was to create an interactive workshop—nothing academic or dry—no PowerPoint!
The hope was that "maybe we wouldn't convert people," Perez said, "but we would give them something to think about, to be more open in the future. Where else are they going to hear the stories of immigrants? Why are they here? What happened to them?"
FACTS WITH PERSPECTIVE
The workshop team wanted to provide facts, yes, but also exercises that would help participants see their own immigration histories. They wanted some perspective on the history of immigrants in the United States, and discussion on how to bring the debate back to their unions or churches. The goal was a curriculum that a central labor council or a union could use.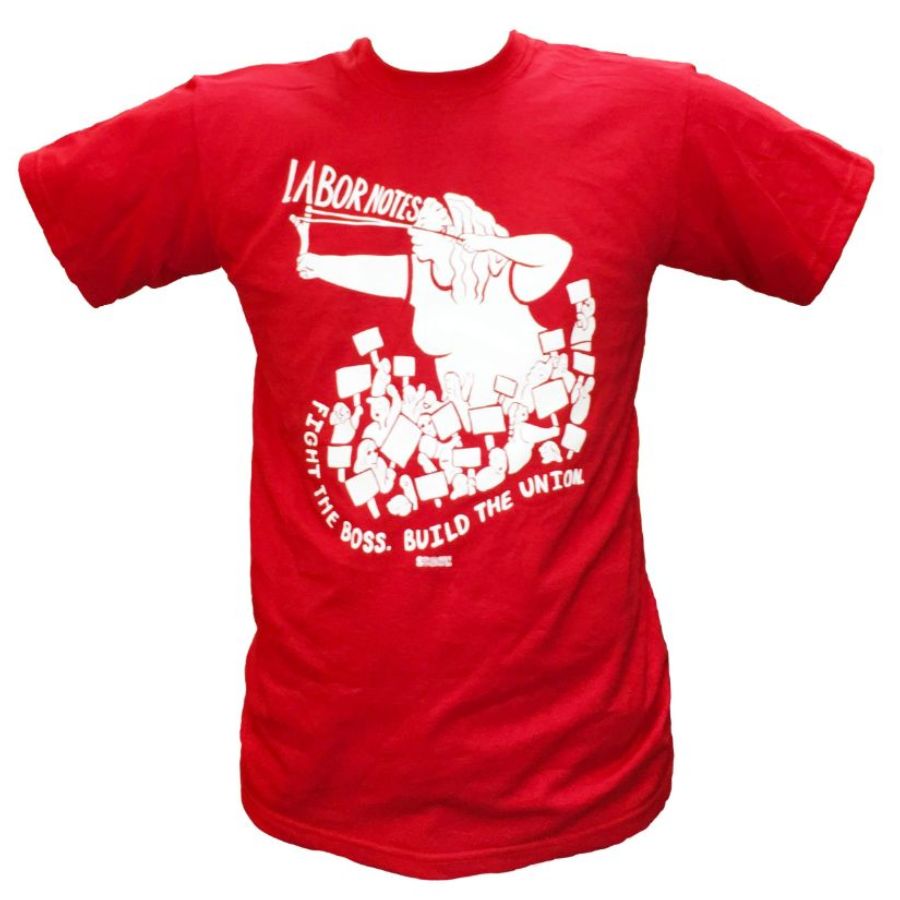 "A lot of materials were four hours or six hours," Perez recalls. "Our goal was 90 minutes."
The curriculum they created includes:
• Introductions, in which people tell when their families came to this country, and from where. Participants can tell their families' stories and whether their own immigrant heritage, if any, has ever been a source of pain or pride.
• A historical quotes matching game. On one side of the page are ugly quotes from four influential U.S. leaders, condemning various immigrant groups. On the other side are listed previously stigmatized groups (Italians, Irish, Greeks, Poles) and representatives of the current wave of immigrants, such as Mexicans and Caribbeans.
The lesson is that anti-immigrant backlash is nothing new, that politicians have always condemned immigrants—including some of the participants' own grandparents—as criminals, barbarians, scoundrels, riffraff, and terrorists.
• A true-false section, with statements about undocumented immigrants' participation in the workforce (higher than non-immigrants'); the contributions undocumented workers make to Social Security and to taxes (billions annually); connections to crime and terrorism (none); and the impact of immigrant labor on depressing wages (slight for the worst-educated).
For example, "The IRS recently determined that between 1996 and 2003 undocumented workers paid $50 billion in federal taxes." It's true. Detailed sources are included.
• Role plays to get people talking. One takes place at a union membership meeting that discusses whether the union should support the organizing of immigrant workers in the area, including the undocumented. A resolution has been proposed to support a local workers center with $5,000 a year and participation on its board. Some members are opposed, some support the idea, and some start out undecided.
In a second role play, a church leader with a growing Latino congregation wants the group to openly advocate on behalf of undocumented immigrants. Another leader says the church should not get involved in controversial political matters.
TRIAL RUN TESTED
The new curriculum had a trial run in May at the national Jobs with Justice conference. The coalition hopes to present 10 more sessions this summer and fall, including at union halls and faith organizations.
For a detailed curriculum, complete with handouts ready to photocopy, click here. Included are more resources, such as a link for the online video game "ICED" (I Can End Deportation).
"In my experience, engaging union people and people of faith on this topic is not that difficult," Perez said. "I'm convinced that once people have good information and really think about the issue, they'll become much more supportive of immigrant workers and their families."