Opposition Swells Against Concessionary Auto Contracts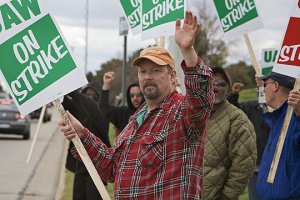 Negotiations between the Big Three automakers and the United Auto Workers (UAW) were anything but predictable this year. Nationwide strikes at both General Motors and Chrysler, givebacks on an unprecedented scale, and the stirrings of a strong "vote no" opposition inside the union rocked the old auto pattern agreement playbook.
For decades, "the pattern" meant for autoworkers a stable, almost ritualistic set of negotiations for the auto industry. The union would pick one of the Big Three as its strike target, company and union negotiators would retreat behind closed doors to hammer out terms, and then a tentative agreement would be quickly floated to sidelined members and local officers for a resounding vote up.
UNTIL THIS YEAR
Concessions, local competitive operating agreements, contract re-openings, and other defeats chipped away at the pattern's strength—and autoworkers' wages, benefits, and working conditions—year after year following the opening concessionary wave at Chrysler in 1979. But the basics of the script seemed to stay true with each round.
That is, until this year.
UAW International officials and staff no doubt expected that the four-year contract signed with GM in mid-October would seamlessly become the template for UAW agreements at Chrysler and Ford as per the usual pattern. But they hit tougher resistance than expected on their first try at GM and a virtual rank-and-file rebellion on the second at Chrysler.
Eleventh-hour concerns raised about retiree health care in the Voluntary Employee Beneficiary Association (VEBA) set up in the new contract had pushed the "no" vote higher than previous years (see Labor Notes October 2007). The agreement was ultimately ratified with 65 percent in favor, with at least four plants rejecting it outright.
Members felt rushed to vote, which alongside the scale of changes, drummed up even more opposition. In some cases, workers were asked to vote the same day their locals held informational meetings on the contract.
"I think this contract represents what could possibly be the most sweeping changes in UAW history," said Marcus Hamilton, a member of Local 594 with 23 years at GM's Pontiac Assembly. "And given that backdrop, the lack of information we had to make an informed decision was surprising."
Referring to a critical statement on the contract from former UAW regional directors Warren Davis, Paul Schrade, and Jerry Tucker, Hamilton said: "When you have three past UAW leaders saying that it was a bad contract, that says something. Guys all over the plant picking up on it—it spread like wildfire."
Nick Karras, a member of Local 653 with 30 years in the auto industry, transferred to GM from American Axle 10 years ago.
"I voted no," he said. "I didn't like the two-tier. I don't think it's fair to hire someone to work next to them and they don't get paid the same."
BREAKING THE PATTERN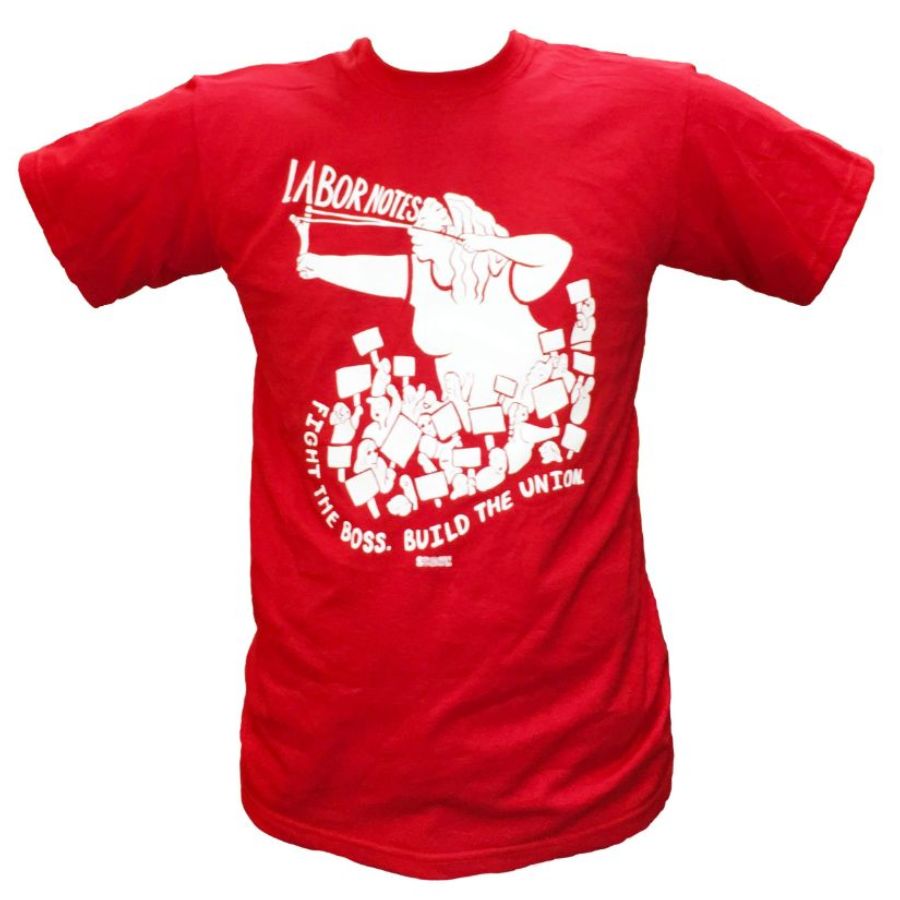 Chrysler local leaders and rank-and-file opponents have raised an even stiffer fight.
Though nearly identical to the GM agreement in its concessions, the Chrysler agreement lacked many of the same job security protections. According to Bill Parker, president of Local 1700 and the chair of the Chrysler bargaining committee, this omission is particularly painful for Chrysler workers who had taken concessions negotiated at the local level in return for promises of future vehicle production.
The tentative agreement was so weighted to the company that the nine-person national bargaining committee had unanimously rejected the agreement in a vote held before it was announced, according to Shawn Fain, a skilled trades committeeman at a Chrysler casting plant in Kokomo, Indiana. Fain asserted that the committee was made to vote three more times. The last vote left Parker as the lone vote against.
"When GM locals seek to negotiate local agreements, they will not be confronted with the threat of no new product, because it is locked into their national agreement," Parker wrote in a minority report circulated to local leaders and members explaining his dissent. "Unbelievably, the Chrysler agreement does not give us the same protection. As a result, the plant-by-plant threats we've experienced in the past will continue in the future."
Parker galvanized opposition when he refused to rubber stamp approval of the deal. Unlike the UAW's GM and Ford departments, Chrysler members have a freer hand in electing the Chrysler Council. Parker was voted in to be a tougher voice at the negotiating table, according to a number of rank-and-file Chrysler workers.
"The pattern set at General Motors undermines years of gains by our union and breaks faith with our own traditions," wrote Parker.
Parker would have remained a lone voice if it weren't for a host of active and retired Chrysler workers who lobbied their co-workers at nearly every plant gate. Hastily written, photocopied fliers were handed out by the hundreds. With headlines like "Solidarity—No Exceptions," they slammed the agreement's two-tier wage provisions. Another asked, "If we sell out our children, who will buy cars? Who will defend pensions?"
A six-hour strike unleashed by UAW leaders may have further energized Chrysler workers in a way not intended by UAW officials. Pickets were livelier than those of the two-day GM strike. One group blocked traffic to Chrysler's Auburn Hills, Michigan headquarters.
The grassroots "vote no" campaign gained surprising momentum in mid-October. By the week of October 21, the number of workers in plants rejecting the agreement appeared to be in a majority.
Worried by the growing momentum, UAW officials launched a counter-offensive that week. Pro-contract unions' reps and staff flooded key Detroit-area plants according to many reports. UAW President Ron Gettelfinger stood in back of the room at the Jefferson North plant as UAW Local 7 members voted. The local rejected the contract by 60 percent.
As Labor Notes went to press, the Chrysler contract vote was trending toward approval. Looking forward to the next round of contract talks in four years, Brett Talbot-Ward, a contract opponent and a worker at Chrysler's Sterling Heights Assembly Plant, said: "A lot of people were really scared. I hope this is a wake-up call for workers to organize and put up some kind of fight."