Hardship, Dissent, and Questions about Union Strategy- Supermarket War of Attrition Drags Into Fourth Month
Talks between the United Food and Commercial Workers (UFCW) and the grocery chains they have been fighting in southern California for four months-Vons/Pavillions, Albertson, and Ralphs-stalled the week before Christmas.
The chains continue to lose money-Safeway reportedly lost $500 million in the fourth quarter of 2003-but still seem firmly entrenched.
Meanwhile, strikers lost their health care coverage on January 1, and their weekly strike pay has been cut significantly. But they're holding on, cheered, possibly, by recent instances of rank-and-file rebellion as well as continued public support.
On December 19, the day talks were scheduled to re-open, the UFCW announced it would pull pickets from all the 10 distribution warehouses which serve the three supermarket chains. The Teamsters, who had started picketing the same centers on November 24, followed suit.
RESISTING ORDERS
A UFCW press release called the decision a "good faith move," but the companies rejected the union's offer, which included about $350 million in health care concessions, the same day.
Teamsters member Frank Halstead reports that infuriated warehouse workers at Vons' El Monte distribution center refused to take down their pickets when ordered to do so.
According to Frank Villa, a member of IBT Local 630 who has visited the El Monte strikers, Teamster warehouse workers told the UFCW members, "Don't move your line, and we won't cross it."
Soon after, the UFCW announced that pickets would come down at Ralphs and Albertsons but remain at the four Vons distribution warehouses.
Teamsters with Locals 848 and 630 refused to cross any of the Vons distribution center lines.
"These UFCW guys are heroes," exclaimed Villa. "They're not letting [Teamsters Joint Council President] Jim Santangelo move them. If not for them, the Teamsters would have been out of this completely."
At press time, Villa reported that only the El Monte facility pickets remain up. When Halstead visited these strikers, he found them battened down, with benches and chairs, a fire for heating tortillas, and pots of stew.
"These guys are not going anywhere," Halstead chuckled. "They're making the best of it."
Early in the strike, the UFCW pulled all pickets from Ralphs, citing "good faith" and the need to keep pressure focused on Safeway, which owns Vons/Pavilions. In the second week of January, however, pickets resumed at some Ralphs stores.
PICKETS RETURN TO RALPHS
The North County Times reports that pickets from UFCW Local 135, in San Diego, are out on the loading docks of area stores. Though they have official sanction, the local's president has pledged that they will not appear at store entrances.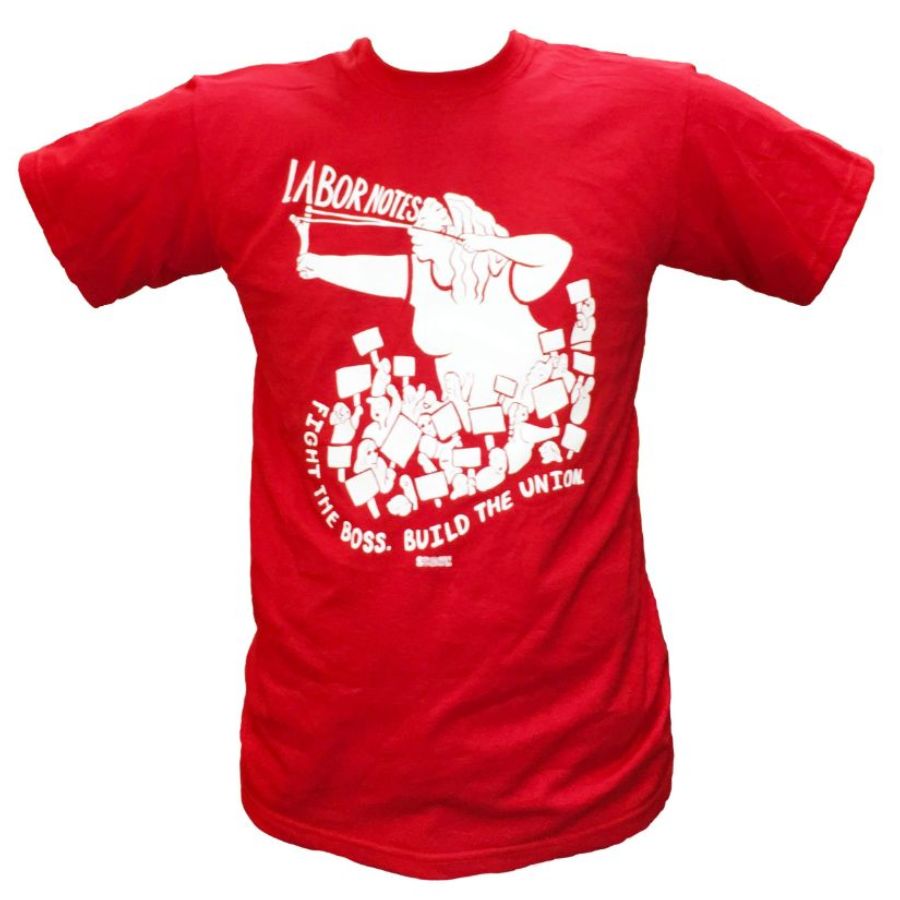 A staff person at UFCW Local 1442 indicated that returning pickets to Ralphs had been discussed by the presidents of the striking locals and noted that locals besides 135 have also put up loading dock pickets. Teamsters drive up to the stores, she explained, but have refused to back the trucks in or unload them.
Katherine Lowman, locked-out Ralphs worker and strike captain at Vons, heard the Ralphs pickets were put up by a "rogue" band of workers who were angry that Ralphs is making money while they're still locked out.
MIXED MOOD
Lidya Baouni, a locked-out Ralphs worker and strike captain with Local 770, said that workers on the lines she knows of are deeply disheartened. Of the 50 people who started out on the line with her at Vons, she said, 17 have left, some finding other work.
She expressed frustration about the union's refusal to let workers participate in strike strategy sessions: "We are the union. They're just representing us. We want to be there, but they don't let us."
Strikers on Baouni's line have had their strike pay cut from $240 to $100-$125 a week, with the possibility of further cuts if the strike is not resolved soon.
"How are we supposed to survive with that little?" she asks. "Lots of kids here are hungry. I know people who have lost their houses and cars. Some live in their cars."
UFCW spokesperson Ellen Anreder said the union's shrinking strike fund has forced all the striking locals to reduce benefits. She argued that there is no correlation between strike pay and the resolve of the strikers.
Lowman praised International Longshore and Warehouse Union Locals 13 and 63, which recently donated $200,000 to her local. The money, she explained, will be earmarked to help the neediest of strikers pay the $395 per month self-insurance premium required to continue their health coverage.
SOLIDARITY GOES NORTH
The strikers felt very let down, Lowman said, when they heard that four days of secret talks in early January failed to re-open negotiations. "But when we saw all the support from the public, that's picking up people's spirits."
During the second month of the strike, the union called for the spread of informational pickets to Safeways in Northern California, but observers say coverage there has been spotty.
Concerned that shoppers would not be affected by only one or two people with picket signs, members of several unions in northern California recently formed the Grocery Workers Solidarity Committee.
Seeing no UFCW-initiated sign-up sheets at any solidarity demonstrations, GWSC member Michael-David Sasson (Coalition of University Employees Local 3) said, the group made sheets of its own, asking people to sign up for a two hour/week commitment to strike-support activities, including picketing. At a recent rally, 100 people signed up to help.
According to Bob Mattingly, retired Teamster and editor of the online journal Labor Tuesday, "The [union] leadership decided to limit the strike to their own geographic region. This is a mistake because that's what the employers budgeted for. As long as the union remains within the employers' spending parameters, they'll lose."
Lowman observed, "If we don't win, we will be the model used to break every union. They'll say, 'We beat 70,000 in California. Any smaller union is going to go.'"