In New Jersey Tragedy- Union Social Workers Demand More Resources, Not Scapegoats
On Monday, January 6, a seven-year-old boy was found dead in Newark, and his two brothers were found almost starved. These children had been under the protection of social workers with New Jersey's Division of Youth and Family Services.
Before an investigation had barely begun, Governor Jim McGreevey looked to blame DYFS workers for the tragedy. One of his spokespeople threatened that "if people made mistakes, they will be fired."
It seemed clear that mistakes had been made, but the union also knew that the DYFS worker handling the case was severely overworked, with over 100 children in her caseload. Her coworkers say that she worked nights, weekends, and holidays.
When one of the division's most beloved supervisors, also a union member, was suspended, workers became convinced the governor was looking for scapegoats to get the focus off the failings of the system.
NO SCAPEGOATS!
Quickly, shop stewards began meeting, calling other offices, and planning a walkout. We confronted the governor about the systemic and operational problems that had failed these children. One hundred fifty workers gathered outside management's offices and chanted, "No Scapegoats!"
By Thursday, with thousands of workers with one foot out the door, we were getting our point across. The Human Services Commissioner and representatives of the governor came to Newark to avert a walkout.
Instead of being suspended without pay pending termination, our caseworker and supervisor have been suspended with full pay, at least until the investigation is complete. The governor's office will discuss any proposed penalty with us beforehand.
By the governor's Friday press conference, safety precautions for DYFS workers were being put into place and we were being promised more cell phones. McGreevey was talking about the need not only for more oversight but also for more resources.
DYFS workers didn't always know the best way to defend themselves and their clients. Twenty years ago, when CWA began representing child protective service workers, understaffing meant as many as 70 or 80 children on their caseloads. Their jobs were dangerous and there was a clear policy-"if a child dies a worker must be fired."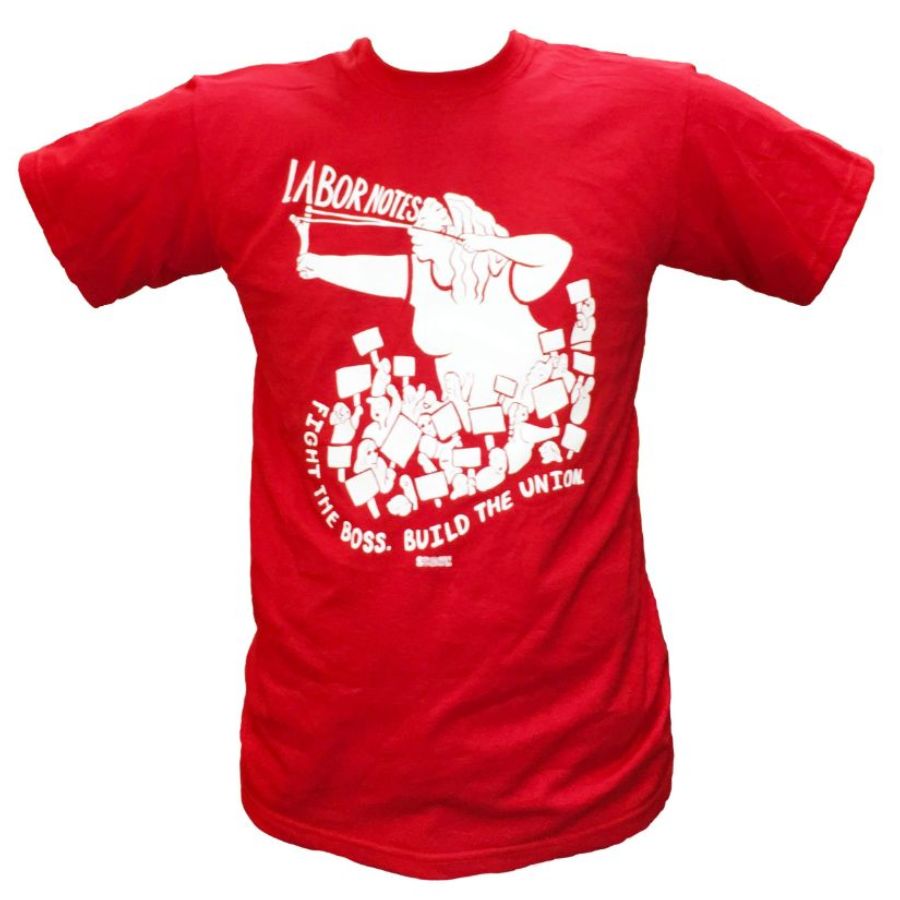 The response of the natural worksite leaders was to discuss the DYFS "mission" and the need for "professionalism." They wanted the union to write and distribute "white papers" about child protective service issues.
In Local 1037, we resisted this "professional" approach. We recruited and trained shop stewards who wanted to fight bad working conditions. We picketed over caseloads. We filed grievances about the lack of cars we needed to do abuse investigations.
In 1989 a little girl in Newark was killed by the boyfriend of a foster parent. Newspapers trashed the workforce as neglectful and uncaring. Before an investigation had even been completed, the Commissioner of Human Services said that the workers who handled the case were being disciplined.
Forty-five minutes later, the whole Newark workforce of social workers, supervisors, and clerical workers walked out, demanding that workers not be scapegoated. Within hours, DYFS offices in seven counties had shut down. By the following morning, we had 16 out of 21 counties closed. By 3 pm the discipline was withdrawn pending completion of investigation and we were back at work. Instead of just firing the workers, DYFS changed its system of foster care placement.
In 1996 we had a sick-out to protest excessive caseloads. The Governor appointed a "Blue Ribbon Panel" to whitewash the whole thing. But somebody leaked the inside report, and it cited caseloads as the problem. We got the legislature to increase funding.
CHANGED THE DEBATE
Since that time we've succeeded in increasing the workforce in the field by 25%. We've raised wages by at least 25% above the regular negotiated increases, and we've changed the nature of the debate: legislators and child advocates have looked at DYFS's problems as caseload issues rather than as neglectful worker issues.
It's horrible that it takes a tragedy to get more resources to protect abused and neglected children. But had we addressed this matter as social workers, simply worried about professionalism, these two workers would have been fired and this sad chapter in New Jersey's history would be over.
Instead, we fought as trade unionists. Everyone is saying that this is just the beginning. Our members have a fighting chance at being understood. Now social workers who care for abused and neglected children will be receiving more resources, greater cooperation between social service agencies, and reduced caseloads on high-risk cases.
This is progress, but it's just the beginning. We still need a caseload cap. Supervisors should be supervising no more than four workers, not six. We need many more foster care and residential placements. We need better coordination with family court.
But we'll keep fighting for children while we fight for the workers-and it won't be with white papers and professionalism. This is a street fight and we're up for it.