Yale Unions Unite To Fight Company Town
New Haven, Connecticut is a company town, where Yale University is the big bad company.
And it looks like the town is close to revolt.
In what may be Connecticut's largest act of civil disobedience ever, almost 700 people were arrested in late September in an orderly demonstration on a downtown street. Three thousand others joined the arrestees-who were workers, students, professors, clergy, community supporters-in showing support for the four Yale unions.
The four unions have joined forces to fight two battles at once: for better contracts and for recognition from a bitterly anti-union administration.
The thousands who demonstrated represent an impressive alliance of labor, community, student, and religious organizations and activists who have emerged to improve life in New Haven, where Yale's wealth casts a shadow upon some of the poorest neighborhoods in the country.
And unionists and their supporters are readying to strike and face arrest again. They feel pushed to the wall. "We have to commit at this level to get real attention," explained Ginny Harris, a member of HERE Local 34. "Most of us are very underpaid and are struggling financially… To accept the current contract would leave everyone demoralized and bitter."
FEISTY UNIONS, STALE YALE
Unions and the Yale administration share a rocky history. Yale has fought the four unions on campus-Hotel Employees (HERE) Locals 34 and 35 (2,800 clerical and technical and 1,100 service and maintenance workers), GESO (graduate students), and SEIU 1199 (150 food service workers)-every step of the way. HERE members have had to strike seven times since 1965.
The HERE and SEIU locals have been working without contracts since February. University negotiators have stopped bargaining and are demanding federal mediation. The unions are demanding that Yale drop its opposition towards recognizing GESO, which has fought for recognition for 10 years, and SEIU 1199, now fighting to represent 1,850 service workers at the Yale-New Haven Hospital. Yale insists on NLRB elections for these workers while it continues to wage an all-out campaign against them.
Much is at stake for the HERE locals. They want reasonable wage increases in a worsening economy-many already work second jobs. According to Deborah Chernoff, the representative for the four-union coalition, their pension formula hasn't been revised since 1984.
HERE wants more entry-level positions for New Haven residents, many of whom are low-income Latinos and African-Americans, and more opportunities for training and promotion in dead-end worksites.
GESO is organizing 2,500 teaching and research assistants for better working conditions, and the hospital workers want a contract that might provide enough income for them to stop working two or three jobs. In recent years, Yale has also eroded union workers' job security by contracting out work to non-union workers.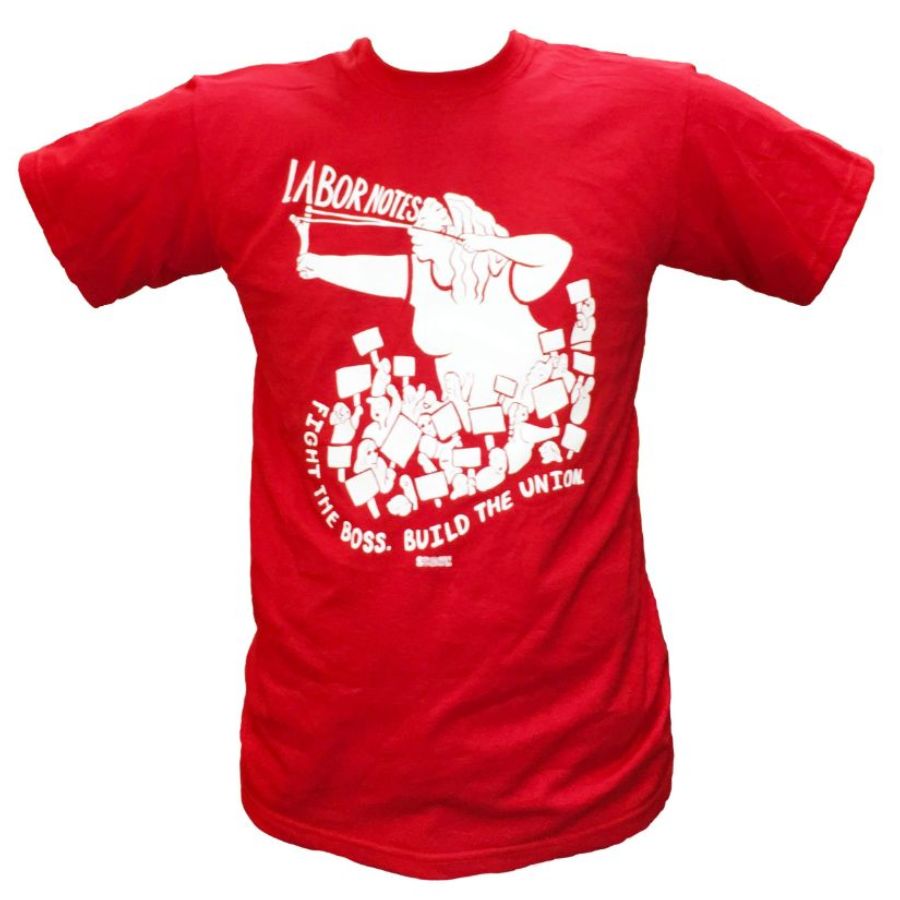 The contracts are extended month to month as negotiations repeatedly disintegrate because of Yale's intransigence. The two sides agreed to hire a labor consultant, John Stepp, to make recommendations toward labor peace. But when Stepp's report found fault with both Yale and the unions for the history of hostility, Yale dismissed him.
LABOR COOPERATION?
The parties accepted one of Stepp's recommendations: that they use "interest-based bargaining." Under this method, the two sides brainstormed together on issues to consider, rather than approaching each other with demands. But Yale's reluctance to move on the union's issues brought talks to a standstill.
One sticking point was Yale's push to expand labor-management cooperation programs, called "best practices." The union made a "best practices" proposal of its own, based on AFSCME's settlement at Harvard. HERE's proposal limited subcontracting and called for joint programs and committees which were well-funded and whose decisions were binding; it encouraged skills training and the participation of the labor consultant.
The administration's counterproposal cut funding, dropped language for joint handling of group grievances, was less or not at all binding on the administration, prohibited limitations on subcontracting, and cut out the labor consultant. That proposal replaced union language about "enhancing employee involvement" in decision-making and "increased skills training" with language on improving "customer service" and "increasing productivity."
COMMUNITY SUPPORT
The union-Yale confrontation is polarizing New Haven, sometimes with unexpected consequences. Some bosses were arrested at the civil disobedience action along with the workers they supervise; aides to New Haven's mayor were arrested as well. And a small group of anti-union Yale students called "the Party of the Right" has been counter-demonstrating on campus, intimidating union supporters.
SEIU supporters were arrested several times outside the Yale-New Haven Hospital for distributing union literature. The first arrests chilled union efforts at the hospital, and turned the drive into a free-speech fight. Ben Healey, a Yale student who sits on the New Haven Board of Aldermen, the city government, has introduced a resolution to strip the private hospital security of their police powers. "After twenty years of leafleting on this spot," Healey noted, "the hospital suddenly sends its goon squad to arrest these workers."
In the face of a university which operates as if it owns New Haven, the city's majority of diverse and low-income residents has shown enormous support for the Yale unions. The Connecticut Center for a New Economy has sponsored packed community and church meetings. Citizens are pressuring Yale to accept union demands and use its influence in New Haven's housing and employment markets to improve living conditions. "Unionization is the best anti-poverty program," says CCNE director Andrea Cole.
Yale's ivory tower wealth and abuse of power makes an easy target for the community's anger.
"Yale is much like a fortress against the rest of the city," says Anita Seth, GESO's chairwoman. Seth says that Yale flaunts a $10.5 billion endowment, and President Levin recently received a $50,000 raise, while even unionized workers struggle to be self-sufficient.
In the past, 25% of New Haven's workers were employed in manufacturing. Those jobs have disappeared; now 25% of New Haven residents are employed by the university. Yale's nonprofit status exempts it from paying taxes to the city. Environmentalists also accuse the university of polluting the water by dumping food waste into city sewers.
The administration still refuses to bargain, although HERE has lowered wage demands and the grad students have suggested they may settle for an NLRB election. HERE Locals 34 and 35 and GESO plan to escalate the confrontation by staging a one-day walkout on November 21.