Tony Mazzocchi: "It's Been a Good Run"
Before his passing on October 5, I had the opportunity, during the late July Labor Party Convention, to visit with my union brother, mentor, and friend Tony Mazzocchi. Tony was lying on a sofa in his room in great pain, but he held off on seeking pain relief from his pancreatic cancer, as he was surrounded by friends and family and did not want to cloud his senses.
Tony and I both knew that it was the last time we would see one another. We hugged, and I thanked Tony for inspiring me and so many others with a sense of justice and hope in our lives. Earlier in the Convention, Tony had briefly appeared before the delegates and guests and had reported, "I am both afflicted with an incurable disease and blessed with an incurable optimism."
Tony would not be comfortable with accolades. But the truth is that Tony's influence was felt in many movements, and his role was a key reason why our union, the Oil, Chemical and Atomic Workers International Union, enjoyed a reputation within those movements for relatively democratic functioning, for progressive policies backed up with rank-and-file activism, and for effectiveness on the shop floor.
Tony's parents were Italian immigrants to Brooklyn, New York from Naples. His father was a garment worker and active union member. Tony's mother died of cancer when he was six years old and the family's home had to be sold to pay the medical bills. I think that this event was the impetus for Tony's avid support of a single-payer national health plan.
Tony dropped out of school in the ninth grade, lied about his age, and joined the Army. He was a combat veteran of World War II and fought in the European Theater of Operations, including at the Battle of the Bulge. He was among the first soldiers to arrive at Buchenwald to witness an incredible capacity for man's inhumanity.
After going to a technical school on the G.I. Bill of Rights and, as he called it, lying on the beach, Tony worked a few jobs in auto, steel, and construction and finally wound up, on May Day of 1950, going to work for the cosmetic manufacturer, Helena Rubenstein, in New York, and joining the United Gas, Coke, and Chemical Workers Union.
The workforce at Helena Rubenstein was largely female. The women earned less money than the men for the same work and were the first ones laid off, regardless of their seniority. In 1953 Tony ran for and won the presidency of his local at age 26, on a platform of equal pay for equal work and no discrimination in layoffs. Tony delivered on that campaign promise in the next contract negotiations and also negotiated what many believe to be the first dental benefit in this country.
In 1955 the CIO's United Gas, Coke, and Chemical Workers Union merged with the CIO's Oil Workers International Union to become the Oil, Chemical and Atomic Workers International Union (OCAW). In the mid-50's, concerned about some scientists' reports, denied by industry, that radioactive and carcinogenic Strontium 90 from aboveground nuclear testing was accumulating in the food chain, Tony asked his members to turn their children's and grandchildren's baby teeth in to their shop stewards. The local membership participated avidly and the study proved that the scientists' claim was true, leading to the ban on aboveground testing. A link between his membership and scientists and doctors concerned about health and safety was forged as well.
CRUCIBLES OF DEMOCRACY
Tony believed that union halls were the crucibles of democracy and should be social centers as well. I recall that George Roche, now an International representative for an OCAW successor organization, the Paper, Allied-Industrial, Chemical and Energy Workers (PACE), noted that he had grown up in an area of New York City known as Hell's Kitchen. George could barely read when he went to work. But joining Tony's local, where there were all sorts of educational opportunities, including reading clubs and cultural events, George learned to read and speak well.
Under Tony's tenure as local union president in the 50's and 60's, the local attracted and welcomed student activists. Among them was Susan Sachen, who would later become a top-notch labor organizer and director of the AFL-CIO's Western Organizing Institute. Almost everyone who came under Tony's influence developed a lifelong commitment to social justice and flourished under his nurturing.
In his local, Tony was a pioneer of the blue-green alliance and a champion of education and culture for workers, of social justice, and of coalitions between movements. He carried that vision into the OCAW International when he was elected to the union's rank-and-file International Executive Board. He was subsequently appointed as the International's legislative director, health and safety director, and vice-president. He ran twice for International president, in 1979 and 1981, barely losing both times by less than one percent of the vote.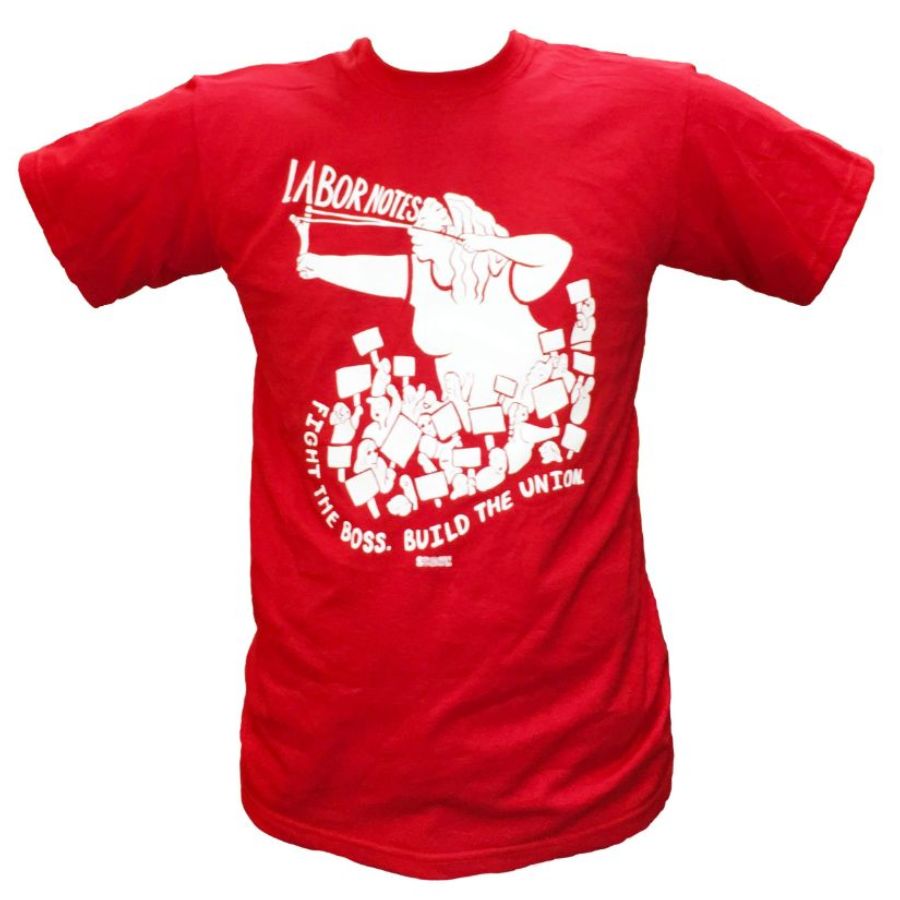 As legislative director Tony was a leading force in putting together a coalition of labor, medical experts, scientists, and public interest groups, including Ralph Nader's Public Citizen, that celebrated the 1970 Earth Day in New York, of which Tony was the chair. They succeeded in generating enough pressure to get Republican President Richard Nixon to sign the Occupational Safety and Health Act. Nader would later say of Tony that no other American had such a profound impact on workplace health and safety.
As health and safety director, Tony recruited medical student interns, occupational health care professionals, educators, and workers. Together, they built the premier health and safety program in the American labor movement. Tony funded a lot of it with government grant money. The program featured, too, the Small Group Activity Method, by which workers participated in interactive training.
It was during Tony's tenure as health and safety director that a young woman named Karen Silkwood, at Kerr-McGee's Cimarron, Oklahoma nuclear fuel rod plant, was elected to local union leadership. At that time, the local's contract was about to expire and the company was behind an effort to decertify the union. Karen became a leader in the effort to defeat the decertification and win a contract renewal. She became convinced that Kerr-McGee was manufacturing and shipping defective fuel rods. In the course of the campaign Karen was contaminated with plutonium and her car was mysteriously forced off the road as she was on her way to meet with one of Tony's assistants, Steve Wodka, and a New York Times reporter with evidence of falsification of fuel rod inspection. The evidence was never found. The incident became the basis of the film "Silkwood," starring Meryl Streep, Kurt Russell, and Cher. Silkwood's heroic commitment became an inspiration to the workers', environmental, and women's movements.
Within the OCAW Tony built coalitions around various social justice issues and these were expressed in the OCAW's resolutions. Among these resolutions were those calling for a Labor Party, for single-payer national health care, for a Just Transition Alliance of environmentalists, workers, and communities to prevent environmental problems and to protect all of them from the effects of any necessary plant shutdowns, for free higher education, and for just trade policies.
WON THEM OVER
In the OCAW conventions, much more raucous with debate than most unions', OCAW rank-and-file delegates and local officers - both those recruited to Tony's vision and those opposed to it - learned how to move agendas through committees, how to conduct debates and floor fights and to organize. Later, I once heard the leader of another union say that she was amazed at how experienced former OCAW local officers were at chairing committees, running conventions, and steering an agenda towards resolutions in the midst of a wide-open debate. Tony was a major influence in the OCAW's reputation for not just passing resolutions that then gather dust, as in some unions, but in trying to actually put those resolutions into effect and testing the ideas in the laboratory of life. Usually, in the process he won his opponents to his point of view.
Above all else, Tony was a man of principle. He never took the easy way out, becoming an opportunist willing to sacrifice his principles for personal gain and comfort. For example, after he lost his second run for the international presidency, he was offered an assignment as an international representative in Montana that would, of necessity given the territory that had to be covered, have taken him out of the realm of organizing and into the realm of providing grievance and contract negotiations to service members there. Tony chose to forego the comfortable salary and to stay in New York on the staff of his local union at a salary of $1.00 per year. This was a personal sacrifice for both himself and his family. But Tony had a clear vision, an uncommon ability to convince others of the truth of that vision, and a unique ability to nurture the best in those who came into contact with him.
It was also in the 1980's that Ms. magazine named Tony as one of the most influential Americans of the decade for his efforts in opposing the forced sterilization of female workers by American Cyanamide.
In 1988 Tony was asked by his one-time political opposition within the OCAW to join their slate for international office, and Tony became international secretary-treasurer. Someone else was president (Bob Wages), but the program of the organization was, by and large, Tony's vision.
Tony conducted a scientific poll of union members and used its conclusions about members' attitudes on politics to establish, with union support, Labor Party Advocates. In 1991 Tony became Wages' assistant, assigned full-time to building the Labor Party.
Tony died in the midst of the slow, difficult construction of that Party, a party that expresses the need for independent political action by the working class and that links the diverse movements Tony Mazzocchi worked with in a common struggle for social justice.
From his youth Tony's vision never faltered and he never gave up. When he told me, several months before he made any kind of public announcement, about his cancer, Tony said, "It's been a good run." And that it has.
Dave Campbell is Secretary-Treasurer of PACE Local 8-675.