Janitors Prepare to Strike for Justice
Demanding better wages, decent benefits, more full-time positions, and an end to unfair labor practices, Boston-area janitors in SEIU Local 254 announced September 16 that they will strike on September 30 unless their demands are met.
Despite widespread support, Local 254 and the cleaning contractors, represented by the Maintenance Contractors of New England, have been unable to reach agreement. Their previous contract expired August 31.
SEIU's Justice for Janitors campaigns have helped improve wages and benefits for janitors in Los Angeles, New York, Chicago, and many other cities. But in Boston, janitors' wages are still below the wages of those who do similar work in the nation's big-city office buildings.
LOCAL IN TRUSTEESHIP
Those conditions may be linked to the history of Local 254. It is a large local that suffered corruption and poor leadership under the long presidency of Eddie Sullivan.
During the 1990s, Local 254 refused to participate in SEIU's emerging Justice for Janitors campaign, which the international launched in an effort to meet the needs of its growing immigrant membership. Workers say the local's leaders undercut wages of new workers, negotiated sweetheart deals with management, and undermined union democracy.
A rank and file reform group, Trabajadores Unidos, formed within Local 254 to fight Sullivan's rule. The international finally ousted Sullivan in April 2001, after he was caught driving a union car without a license.
Current leaders, including Rocio Saenz, who led the successful Justice for Janitors campaign in Los Angeles and was made trustee of Local 254 in August 2001, admit it has been an uphill struggle to build participation.
"This is a tremendous group of workers," said Saenz. "They have mobilized themselves and empowered themselves, and the companies will never be able to take that away." But she added that they've had to accomplish a lot more a lot faster than workers in Los Angeles, where the Justice for Janitors campaign had 13 years of organizing and building. "In Boston, we've only had a year."
Jeb Mays, Local 254's education director, says, "There has never been any form of organization, leadership, or rank and file power in this union until recently. In the last few months, we have had to build not just for the strike, but the union itself, and a set of leaders who will be able to run the strike."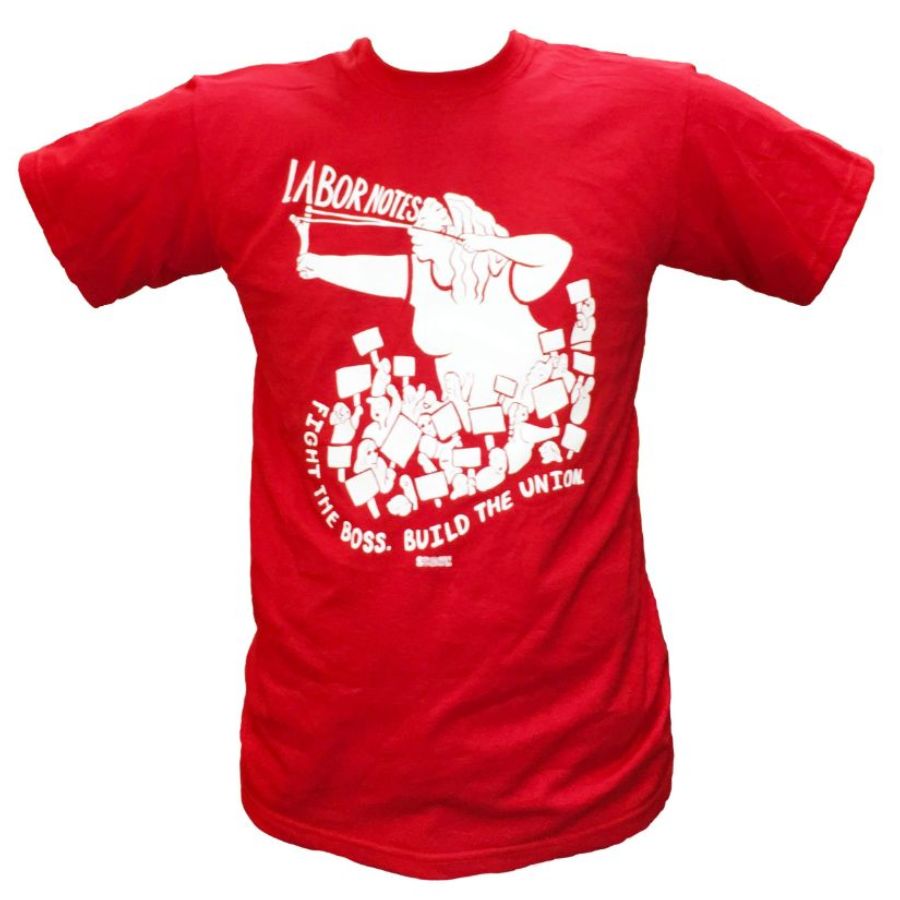 Still, some workers complain that they hear more from the companies than they do from the union. "I am always getting letters from the company," says one 254 member. "They tell me the union keeps rejecting their offers. They say it's the union's fault if we end up on strike."
LITTLE WORK, LESS WAGES
A successful strike could improve bad conditions for Boston's janitors. Melida Valle, a 30-year-old single mother of two, struggles to survive working two part-time jobs. One of her employers is UNICCO, a 20,000-employee contractor which pocketed $1.2 million in profits last year. Valle puts in 25 hours each week at $9.95 an hour, cleaning an office building in downtown Boston.
"Sometimes I can make ends meet," she says, "and sometimes I can't. When my children have to go to the doctor, I have to pay little by little. It's a hard way to live."
Valle is typical of Boston-area janitors, most of whom are part-time, make less than $10 and have few benefits. Janitors in other major cities, such as New York and San Francisco, usually work full-time and can earn as much as $17 or $15.25 per hour.
The cleaning companies have offered the janitors a $2.30 per hour pay raise over the next four years (to about $12.50 for full-timers and $12.25 for part-timers). However, they are refusing to increase opportunities for full-time work. The contractors' proposal to create a health insurance fund would likely only cover a few hundred part-time janitors.
The union hopes to get health benefits for at least 1,000 part-timers, more full-time positions, and a wage increase that would put Boston-area janitors in league with those in Los Angeles and suburban New Jersey, where SEIU negotiated significant pay raises during the last two years.
COMPANY INTIMIDATION, COMMUNITY SUPPORT
Union members also complain of unfair labor practices and intimidation as the janitors approach a strike. At an August 31 strike vote, Saenz claimed that various cleaning companies required verification of immigration status in the two weeks leading up to the vote, despite many workers having years of service.
Some workers complain of threats. "I'm scared," says one Local 254 janitor who wants to remain anonymous. "My boss says they'll fire us out if we strike." If the union does strike, it will do so on grounds of unfair labor practices, which it has been busy documenting over the past few months. Labor law protects workers who participate in unfair labor practice strikes, ensuring that none can be permanently replaced or fired.
Jobs with Justice is organizing picket line support, and seven students and two community activists working with the Student Labor Action Project were arrested at a building owned by Boston Properties, a major property owner that has yet to come out in support of the janitors.