Teamsters Approve 25% Dues Hike
Teamster convention delegates approved a 25 percent dues increase-from two hours' pay per month to 2.5 hours-at a one-day Special Convention April 30 in Las Vegas. Teamster President James Hoffa had argued for the dues hike in order to increase strike benefits, boost organizing, and help local unions, which will receive about half the new money.
Opponents of the Hoffa plan, including the reform caucus Teamsters for a Democratic Union (TDU), objected to the increase on two grounds: lack of a membership vote and lack of accountability on how the $130 million in new money will be spent. Income to the International will nearly double.
Thirteen million dollars is earmarked for organizing, $20 million for the strike fund-and the rest for "other." It is this "other"-given the incumbents' track records-that opponents fear will be spent on large and multiple salaries, golf outings, and other official perks.
A small number of reform delegates offered an amendment that would have required membership ratification of the increase. They offered an alternative plan that would have put more money into the strike fund while increasing dues by much less. Both proposals were rejected. The union's last dues increase proposal, in 1994, was subject to a membership vote-and defeated. Proposed by then-President Ron Carey and backed by TDU, it would have put $63 million into the strike fund.
RIGHT TO VOTE PETITION
TDU organized a vigorous grassroots campaign, with over 40,000 Teamsters signing petitions calling for members' right to vote. Some officers normally loyal to Hoffa, including those from large locals in Michigan, New York and New Jersey, wrote letters opposing the plan. Activists were outraged that Hoffa had manipulated the convention process to try to avoid political accountability for the dues increase. Elections were held early last year for delegates to the union's regular 2001 convention. Not one delegate ran in favor of a dues hike and Hoffa himself ran on a "No Dues Increase" platform.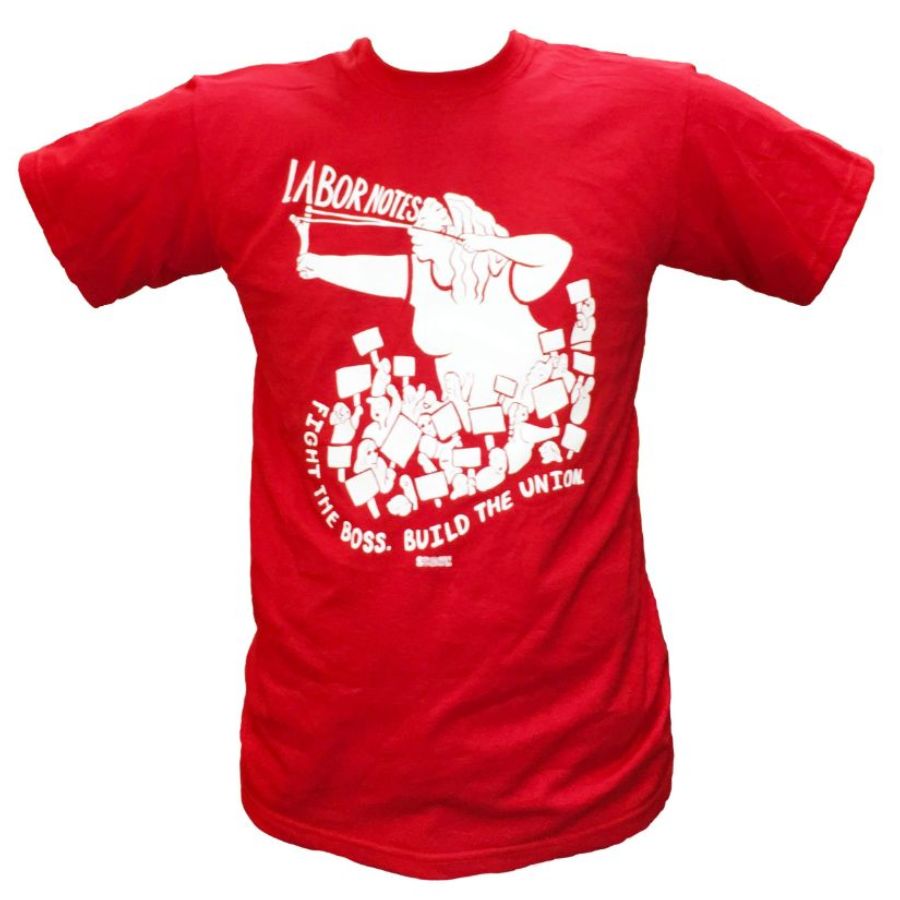 At that 2001 convention, occurring only months before the election for top union officers, the incumbent Hoffa-privy to all the union's financial data- made no mention of a dues increase. Only weeks after his re-election, he announced plans for the dues hike and the Special Convention.
STAGE-MANAGE
In response to dissension in his own ranks and to grassroots opposition, Hoffa took unprecedented steps to stage-manage and control the convention proceedings. He conducted the vote on the increase by voice vote-allowing officers who had pledged to members to vote no to keep their actual vote secret.
Unlike at previous conventions, Teamster members and the media were excluded from the floor and sequestered in a separate room to watch the proceedings on a closed circuit TV controlled by the union. Inside the convention, cameras were banned, pro and con microphones were eliminated, and the chair ignored many motions made by opposition speakers, including a call for a vote by "division of the house," which would have forced delegates to make it clear where they stood.
In the weeks since the Special Convention, the Hoffa administration has continued to promote the dues increase, which will hit the paychecks of most Teamster members in July, by emphasizing the importance of increased strike benefits to winning a strong contract at United Parcel Service. In running for re-election, Hoffa called the UPS contract, which expires on July 31, his "number one bargaining priority."
However, negotiations, which began in late January and are being led by Hoffa himself, have so far made little progress. On May 13, the UPS negotiating committee took the surprise action of calling for an early strike authorization vote in order to increase pressure on the company.