Could BC be Canada's right-to-work beachhead?
When workers at a Nexfor lumber and i-joist plant in Juniper, New Brunswick went on strike last October, it was anything but run-of-the-mill. Negotiations for a first collective agreement broke down over the employer's refusal to accept the inclusion of a union security clause and dues check-off.
Industrial, Wood and Allied Workers Union Local 306 president Pat Hogan says, "Why the company wants to push "open shop" here in New Brunswick is beyond us. Perhaps they are using it as a testing ground for the right-to-work movement in Canada."
In the United States, right-to-work laws are in effect in 22 states. Legislation based on the 1947 Taft-Hartley Act makes it illegal to demand union membership and mandatory dues payment as a condition of employment. In right-to-work states, individual workers can revoke their membership at anytime and still receive the same union-negotiated benefits as their dues paying co-workers - including the right to union representation.
In Canada, the union security clause requires that all workers in a bargaining unit belong to the union and/or pay dues. The mandatory collection of dues is protected from Constitutional challenges under a 1945 ruling by Supreme Court Justice Ivan C Rand (origin of the Rand formula for authorizing dues payment) saying the collective rights of workers supercedes individual rights. These provisions are crucial for unions to maintain control in the workplace.
Nevertheless, it's one thing when an employer wants to eliminate a union security clause. It's quite another when a government makes them illegal.
There are advocates in Canada who see right-to-work as a tonic for the country's economy and a way to free workers from the yoke of "forced unionism". Support comes from the National Citizens Coalition whose "top priority" is "to push governments to reform labour laws so those union bosses can no longer use forced dues to subsidize their political causes." The NCC launched Canadians Against Forced Unionism in Alberta during its 1995 right-to-work debate. The former president of the NCC, Stephen Harper, is the newly elected leader of the Canadian Alliance party.
Completing the axis of ideological allies, the Fraser Institute's Michael Walker and Fazil Mihlar write, in Unions and Right to Work Laws, that such laws "constrain excessive demands by unions and keep wage increases in line with productivity growth," meaning an employer is likely to hire more workers when wages are lower rather than invest in labour-saving technologies.
But what kind of jobs are created? Critics say right-to-work is the right to work -- for less. In the US, Department of Labour statistics show the average pay in right-to-work states is US $5000 a year less than in free bargaining states and all are below the national average. Six out of ten states with the lowest annual pay are right-to-work. And union membership, on average, is half that in free bargaining states, according to the AFL-CIO.
The Alberta Federation of Labour (AFL) warns, "Once we strip away all the rhetoric, right to work isn't really about freedom: it's about union-busting as a means of establishing a low wage economy."
If right-to-work laws were to surface anywhere in Canada, most bets would be on either Ontario, Alberta, or BC. AFL research director Jim Selby says, "The ideological stance of all three provincial governments is well within the extreme right part of the political spectrum where right-to-work would be considered sound social and workplace policy."
Alberta's Ralph Klein government and set up a joint review committee to study the economic benefits of right-to-work in 1995. Organized labour responded with concerted lobbying efforts to stop this scheme from going further. In the end, the committee reported there was no economic justification for introducing right-to-work as Alberta already enjoyed an advantage over the rest of Canada.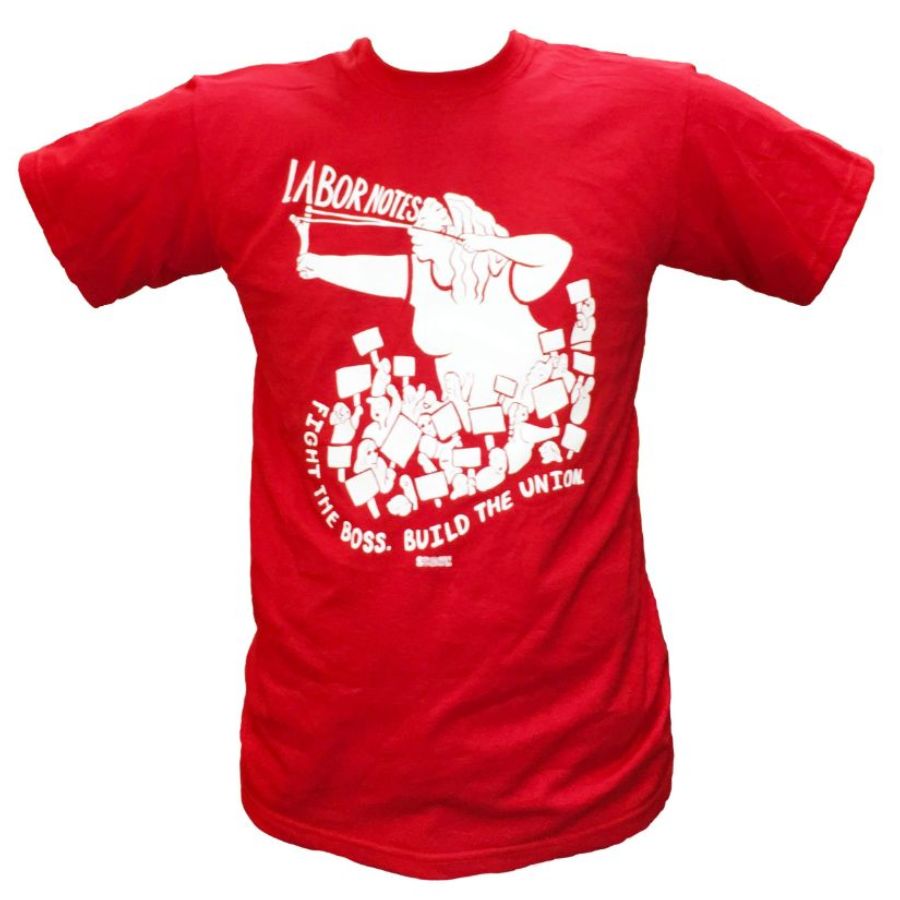 Today, the Alberta government continues to pass contentious labour legislation like Bill 12 to prohibit teachers from striking. Could right-to-work be resurrected there anytime soon? Selby thinks not. He explains, "In Alberta, the labour movement is not considered a significant threat to expand much beyond its current base - in other words, the current labour legislation is already doing an admirable job from their point of view." According to the AFL, Alberta has the "worst labour code" and the lowest unionized workforce (23 percent) in Canada.
Selby continues, "In BC and Ontario, on the other hand, you have larger; traditionally more militant and effective labour movements which have made their opposition to both Harris and Campbell very clear. Either of those governments might decide to take a real run at the labour movement through right-to-work laws."
On the other side of the Rockies, BC Federation of Labour president Jim Sinclair says, "We're already seeing some of this now with the government - things that mirror right-to-work like low wages, zero benefits and no rights. The government is ripping up contractual agreements and lowering (minimum) wages to $6 an hour."
The BC Liberal government's campaign to overhaul the labour code and employment standards act is reminiscent of the tactics of the Ontario's Mike Harris regime. According to Ontario Federation of Labour research director Chris Schenk, some 60 amendments to Ontario's labour code were passed by the Harris government within a month of taking office alone. One of its more direct shots at unions is Bill 139 which requires every unionized company to provide employees with instructions on how to decertify their union.
Right-to-work in Canada? It's not a matter of "if". Judging from the current approach to labour legislation in parts of this country, it's more a matter of "when." Bets, anyone?.
---
Carole Pearson is a Victoria, BC writer. Article reproduced with permission of Straight Goods, TEXT
For additional information:
www.bcfed.com/ABOUT/focus/rights.htm -- views on right-to-work from the BC Federation of Labour.
www.mfl.mb.ca/newsletter/archive/1998/february -- Right to Work Means Working for Less.
Fraser Institute's publication Unions and Right to Work Laws: The Global Evidence of their Impact on Employment.
www.nrtw.org,/I. - The National Right to Work Foundation, a major American lobby group.