San Francisco Bike Messengers' Union Rolls Out Direct Action, Strikes
They've been called urban cowboys, daredevils, and street samurai, but in fact San Francisco's bike messengers and their car-driving co-workers toil in sweatshops on wheels. They do stressful, dangerous work for little pay and fewer benefits, for companies that routinely flout wage-and-hour laws.
Three years ago San Francisco messengers had had enough and decided to unionize. Two companies now have contracts with International Longshore and Warehouse Union Local 6, and the campaign keeps rolling. The messengers have used every tool at their disposal--strikes, community pressure, lawsuits, and the NLRB--in an effort they've taken increasing ownership of, with support and advice from the union.
There are 200-300 bike messengers working in San Francisco, and perhaps three times as many drivers. They are mostly paid on a commission or piece-rate basis for each delivery, with the price rising with weight, distance, and urgency. They deliver inter-office mail for a given firm, serve lawsuits, or move blueprints and graphics among printers, designers, and architects.
Some think technology will send the courier the way of the chimney sweep, but others argue that the internet will grant the messenger business a new lease on life: selling crap online requires a way to deliver it.
SKEPTICS WRONG
At the outset of the union effort, bosses and skeptics argued that high turnover would make organizing impossible in the messenger industry. But although messengers move from company to company, they can stay in the business for years. This has created a core of messengers who have social ties throughout the industry and a developed craft consciousness.
The biggest obstacle to organizing is the tension between bikers and drivers. Bikers tend to be younger, whiter, and more itinerant. Drivers tend to be older, people of color, immigrants, ex-inmates, former welfare recipients, or more traditionally blue collar people.
Drivers make up a majority of the workforce and generate a majority of the profits, but bikers are the backbone of the organization. Drivers are too isolated to form strong social ties, sometimes going weeks without seeing a co-worker.
An effort to unionize bikers only, in Oregon in 1993, failed when the NLRB ruled that bikers must share a union with drivers. The key to success will be for bikers to build leadership and support among drivers.
MUTUAL AID ORGANIZATION
Before the union effort began, messengers already had a mutual aid and social organization, the San Francisco Bike Messengers Association. The SFBMA has sponsored annual Messenger Appreciation Day rallies, bike races, concerts, toy drives, and barbecues. It had held "peace talks" with bus drivers, who had been seen as cyclists' natural enemy on the road.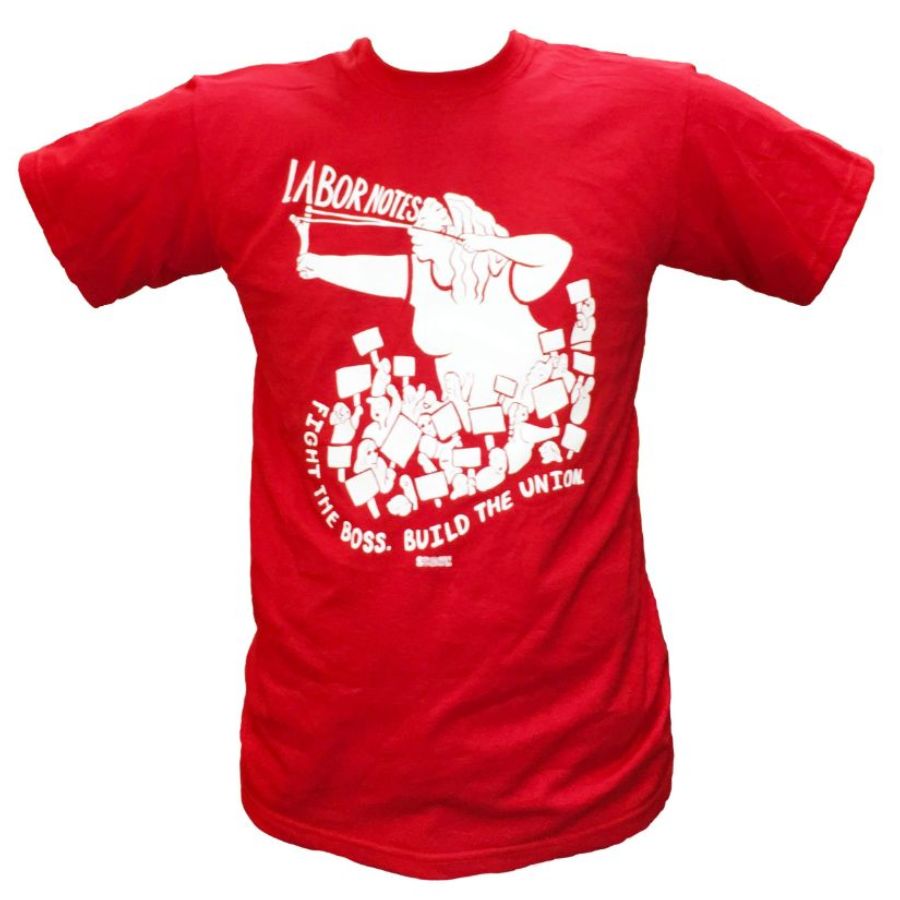 Most recently, the SFBMA organized a rally on the steps of the Hall of Justice to press for full prosecution of a truck driver who ran over a biker in an apparent act of road rage.
The SFBMA affiliated with the ILWU in May 1998, with the goal of a master contract for bikers and drivers throughout the same-day urgent delivery industry in the Bay Area. Messengers won their first Local 6 contracts at Speedway and Professional Messenger last summer.
Key to these victories was the Courier Organizing Group (COG), some 15 messengers who work closely with the ILWU Organizing Department. COG, recognizing that the SFBMA has been a vital support for all messengers, whether they want to unionize or not, has determined to keep the SFBMA strong.
In trying to organize specific companies, the ILWU and COG used a combination of pavement-pounding, direct action, and legal pressure. In April 1999, messengers and the ILWU sued three courier companies for massive wage-and-hour violations. These included mandatory unpaid overtime, illegal fees for using company equipment, skimming commissions, and failure to reimburse workers for use of their own cars and bikes. Many courier firms don't even pay workers' compensation or unemployment insurance.
The prospect of enormous liabilities if the cases went to trial encouraged ProMess and Speedway to negotiate. The lawsuits settled out of court as part of the union contracts.
NONUNION STRIKERS
COG used direct action and community pressure to further damage the bosses' bottom line and shame them into negotiations. ILWU Organizing Director Peter Olney claims that messengers boast the highest level of strike activity in any nonunion sector in the country. In 1999-2000, messengers struck at least nine times, for anywhere from three hours to five days. They often combined these actions with workers' visits to the NLRB, city officials, and their own companies' clients.
On the heels of success at ProMess and Speedway, organizing has extended to mid-sized messenger firms Express Netowrk (ENI), First Legal, and Flash. These companies, which are the real bottom-feeders in the industry, have deployed some of the nastiest anti-union tactics yet.
Faced with organizing, First Legal announced that all of its employees had to become independent contractors, thereby forfeiting their right to organize. Flash messengers struck for better pay independently of the ILWU and all the strikers were fired.
ENI messengers had a union election scheduled for late December but postponed it when the employer packed the bargaining unit. Then things got weird. The company fired an activist, cut workers' pay, and tried to starve out the activists. Workers staged a two-hour strike, during which supervisors spat at picketers and sent blatantly threatening messages on pagers. One supervisor mooned the picket line. The girlfriend of a supervisor attacked a female activist on the street. When the NLRB indicated that it would seek a bargaining order, the company announced it was shutting its doors.
ILWU Local 6 steward Nato Green is a messenger in San Francisco.