Arson Hits Leader of Duro Workers
Eliud Almaguer, a leader of a group of Mexican maquiladora workers fighting to form their own union has lost his house in a fire that was apparently arson.
Neighbors reportedly attempted to alert police, only to be told, "If it is Eliud's, then let it burn." Firefighters arrived 45 minutes later. Police refused to take a statement, claiming they were too busy.
Almaguer said that the fire must have been set intentionally, since the house had no electricity or gas. "We don't have any other enemies than the managers of Duro Bag manufacturing because we haven't ceased our struggle for the union since the massive firing of many of our fellow workers," said Almaguer.
After a long struggle, the government agreed to allow workers at the Duro factory in Rio Bravo, Tamaulipas to organize their own union. But they are still waiting for authorities to set an election.
Another tragedy has hit two of the Duro workers fired for their involvement in an earlier strike. Margarita Zenaida and Socorro Cedra Martinez lost their grandmother to a gall bladder infection. Lacking the necessary 30,000 pesos for surgery at a private hospital, they moved her to a public hospital where she died. Since they are without jobs, the sisters are unable to pay for their grandmother's funeral.
Donations for both families can be sent to: Coalition for Justice in the Maquiladoras, 530 Bandera Rd., San Antonio, TX 78228.
You can also protest the arson by writing to Tomas Yarrington, Governor of the State of Tamaulipas, at tamps [at] infosel [dot] net [dot] mx, and by calling Charles Shor, CEO of Duro Bag Co., at 800/879-3876. Fax: 606/581-8327.
Service Reps at ETown Seek Union
In October, customer service representatives at etown.com and ShopAudioVideo.com --both part of Collaborative Media--staged a walkout after repeated unsuccessful attempts to discuss work issues with management. The next day two of their leaders, Tony Garcia and Chase Rummonds, were fired.
After 70 percent of the service reps signed authorization cards for the Northern California Media Workers/CWA, two more leaders, Vern De Peralta and Bobby Green, were fired. The Media Workers Guild filed an unfair labor practice charge over the firings the same day. On November 27, the union filed for an NLRB election for the 36 service reps. An election is expected in January.
The service reps at Collaborative Media are asking for your support. Send messages protesting the firings to: President & COO Lew Brown at lew [at] etown [dot] com; Founder Ron Goldberg at Ron [at] etown [dot] com; Director of Customer Service Katye McGregor at McGregor [at] etown [dot] com; and Founder Harry Sommerfield at Harry [at] etown [dot] com.
Tate & Lyle Uses Kids to Polish Its Image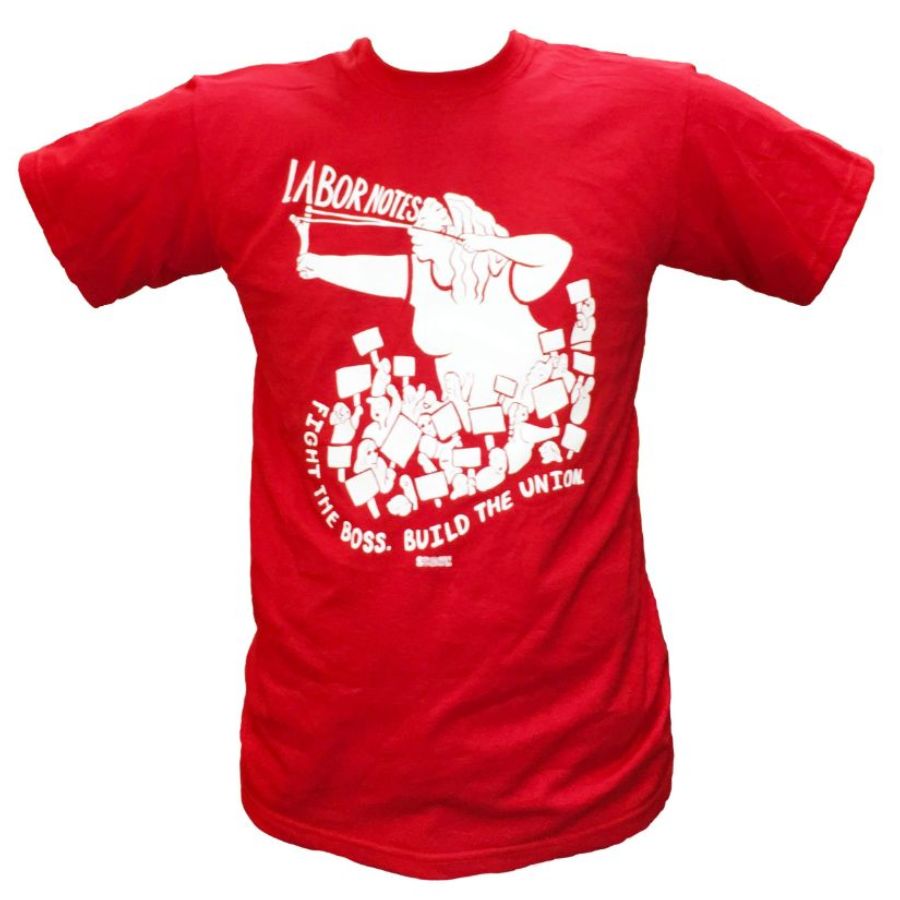 Tate & Lyle is broadcasting advertisements touting its connection to the Children's Miracle Network, a non-profit organization dedicated to raising funds for children's hospitals. But Tate & Lyle's use of CMN to bolster its own image has not gone down well with union members whose families have been devastated by the company's anti-union policies.
Tate & Lyle is the parent of A.E. Staley, the Decatur, Illinois company that locked out its workers in a bitter struggle that lasted from 1992 until 1995. The struggle ended with a contract that gave the company unlimited subcontracting, a drastic reduction in union jobs, rotating shifts, mandatory overtime, and rules forbidding returning workers from uttering the word "scab."
Tate & Lyle also owns Domino Sugar, where members of ILA Local 1814 have been on strike for a year and a half at a Brooklyn refinery over issues similar to those at Staley. The strikers are waging a boycott of Domino Sugar.
"We feel that [Tate & Lyle] is only using the Children's fund name to try and bring back customers it has lost due to the ongoing boycott," Local 1814 Vice President Joe Crimi wrote to the Children's Miracle Network.
Local 1814 urges supporters to ask the CMN to reconsider their connection to Tate & Lyle. E-mail pr [at] cmn [dot] org, or visit their website at www.cmn.org.
Separately, the Palm Beach Post says that Florida Crystals Corp. is negotiating to buy Domino Sugar. The Post said that Clive Rutherford, president of Tate & Lyle's North American Sugars, confirmed that his company wants to sell.
Union Leader Charged for Backing Nader
David Johnson, a member of Carpenters Local 44 in Champaign, Illinois and vice president and political director for the Champaign County AFL-CIO, faces charges of violating his oath of office for exercising his right to free speech.
Johnson's crime? Publicly expressing support for Green Party presidential candidate Ralph Nader, even though Johnson explicitly stated that his views were his own and not those of the AFL-CIO.
Johnson told a reporter for the Champaign-Urbana News Gazette that he supported Nader on the basis of the candidate's pro-labor platform, which included strengthening the powers of the NLRB, a ban on permanent replacement workers, and repeal of the anti-labor Taft-Hartley Act. "The Democratic Party has abandoned us on those issues," said Johnson.
These acts caused a Plumbers business agent to bring charges against Johnson at a county AFL-CIO meeting.
A trial has been set for January 17. Johnson is urging supporters to affirm the rights of union members to freedom of speech. Send a message to: Duane Lybarger, President, Champaign County AFL-CIO, P.O. Box 536, Sidney, IL 61877. E-mail: unionyes [at] soltec [dot] net.