Tens of Thousands March Against Puerto Rico Layoffs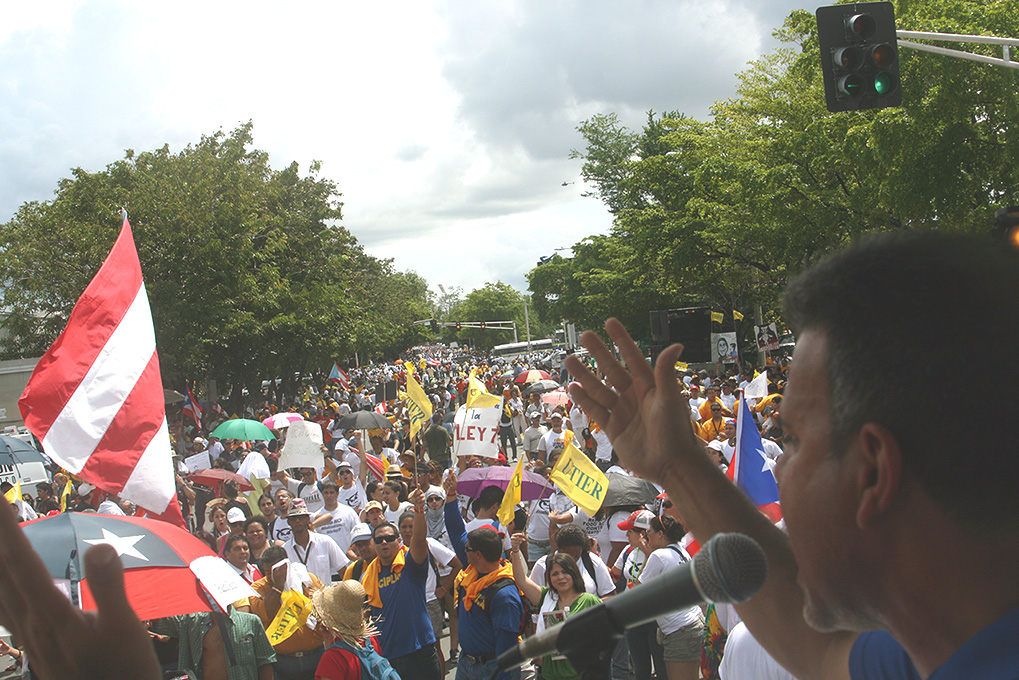 Tens of thousands of workers were joined by supporters on October 15 in Puerto Rico, marching through San Juan to protest the layoffs of nearly 25,000 public employees.
Marchers converged on the streets surrounding Plaza las Américas, one of the largest shopping centers in Latin America.
Demonstrators flooded the eight-lane avenue between the mall and Hiram Bithorn Stadium, stretching for a half mile and spilling over onto an expressway. Traffic was halted in the area for about five hours. Witnesses said attendance was 50,000 to 80,000; the government estimated 15,000.
Against a backdrop of much improvisation amid great disunity between two coordinating bodies, the shopping center was finally selected as the destination because of its relation to the government's corporate-oriented policies. Marcos Rodríguez Ema, an executive at the company which owns the mall, was recently named Governor Luis Fortuño's chief of staff.
Fortuño is driving the layoffs, slicing 7,000 public workers so far this year and seeking to ax another 16,000. There are an estimated 225,000 public workers on the island, about 17 percent of overall employment.
Mall administrators shut down operations for the day. Business in the nearby financial district also slowed to a crawl. Before the event, Rodríguez Ema had characterized organizers as "terrorists" and threatened to press charges under the Patriot Act if ports and throughways were blocked. Truck drivers held an "assembly," trucks and all, near the main docks in San Juan, which slowed traffic in and out.
Turnout was high thanks in part to a 24-hour strike by several important unions, including the bus drivers, electrical workers, and sewer workers.
SUPPORT FROM TEACHERS
After striking at schools throughout Puerto Rico in the morning, the Teachers' Federation (FMPR) gathered about 10,000 marchers in the largest contingent of any single union. The Department of Education reported that between 28 and 64 percent of teachers in each region were absent (which undercounts those who left early), and participants reported strong support among students and parents.
Teachers have yet to be directly affected by Fortuño's Law 7, which enabled the massive public sector layoffs, although cuts among maintenance workers and counselors will hurt working and learning conditions in the schools.
FMPR's ongoing capacity to mobilize is rooted in the experience and confidence of its rank and file, who led a two-week strike in February 2008. Although that strike led to FMPR's decertification under Law 45—a 1998 law that allows public sector workers to unionize formally, but bars them from striking—thousands of teachers have continued paying dues voluntarily.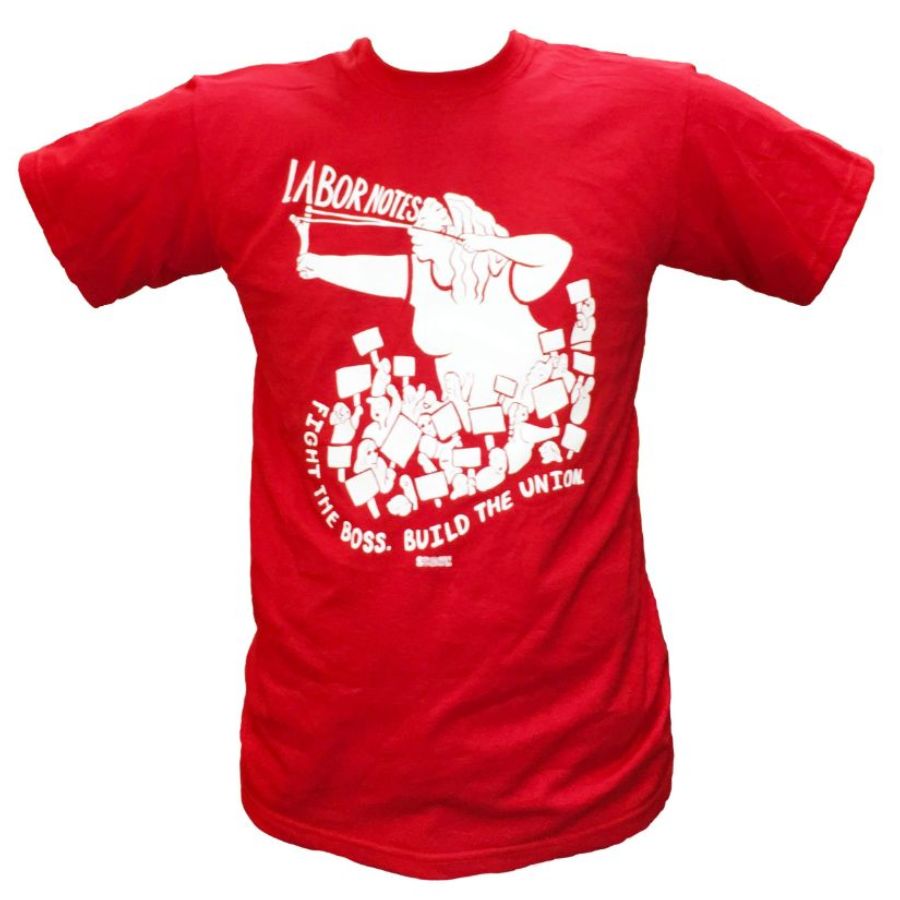 In contrast, many AFL-CIO and Change to Win public sector unions refused to challenge Law 45 when they had the chance, including AFSCME, the School Cafeteria Employees (UAW 2396), and public health service workers in Service Employees (SEIU) 1199.
SEIU, which lobbied in favor of Law 45 back in 1998, tried unsuccessfully to raid the FMPR after its 2008 strike.
The leaders of these unions refuse to challenge the no-strike law even now, when layoffs will reduce their members by as much as half, according to teachers. They did not call for a strike on October 15, although they led small but highly visible civil disobedience actions, including chaining themselves together to block the governor's mansion, in weeks prior.
OPEN-ENDED STRIKE?
Unions are divided not just on how to fight the layoffs—but whether to do so. FMPR delegates have received confidential information from members of the janitors union (SEIU Local 1996) that as far back as last May, some of its leaders obtained lists of members to be laid off.
Rather than make plans to resist the layoffs, they instead facilitated recruitment meetings between laid-off workers and the private employers that will be taking over their functions.
Meanwhile, university students, artists' groups, poor communities, women's organizations, and churches stepped forward in the October 15 protest. Many of these groups have been hit hard by the layoffs, by the virtual dismantling of important service agencies, or by the government's heavyhanded police tactics, including siccing a riot squad on high school students who tried to throw eggs at the governor. Some have staged protests and acts of civil disobedience of their own.
Students from all 11 University of Puerto Rico campuses set off a wave of massive public assemblies and strikes in the week before October 15, to which university administrators responded with a week-long lockout.
There is much uncertainty now. Fortuño has reiterated that the layoffs law will not be repealed. However, growing dissent within the ranks of his own party may eventually produce the two-thirds legislative majority needed to override the governor's veto.
Many groups including the FMPR are arguing that a true, open-ended general strike that shuts down production and services is the best way to put enough heat on the legislators and their business backers to repeal the layoffs law, and force a turn of the tide.