Rallying for "Medicare for All," Union Activists Shift Focus to States
Health care reform is simple, Public Citizen's Dr. Sidney Wolfe said at a July 30 Capitol Hill rally: "Everybody in, nobody out!"
In blazing midday heat in Upper Senate Park, a small but vocal crowd of about 1,000 sweated it out Thursday for single-payer health care. The rally was organized by Healthcare NOW to celebrate the 44th birthday of Medicare, the federally administered system of health insurance for the elderly.
President Obama's longtime physician, David Scheiner, urged his former patient to support single payer, saying that "A single-payer program could be implemented comparatively easily, without disruption, as was the case with traditional Medicare."
Senator Bernie Sanders called it "immoral" that the United States "spends twice as much as any other nation and still leaves 46 million without health care."
Sanders brought the crowd to its feet when he called health insurance "the greatest civil rights issue of our time," pointing out that 18,000 people die every year because they lack access to health care.
Jacqueline Silver, a social worker at Temple University hospital in Philadelphia, said she came to the rally because she's frightened by the number of people in her hospital who have lost health insurance after losing a job, and can't afford stopgap insurance.
"We've got the best health care in the world—if you can pay for it," said Silver, who's the president of the hospital's technical and professional workers, part of the PASNAP union. "Nothing could be more inefficient and expensive than what we have right now."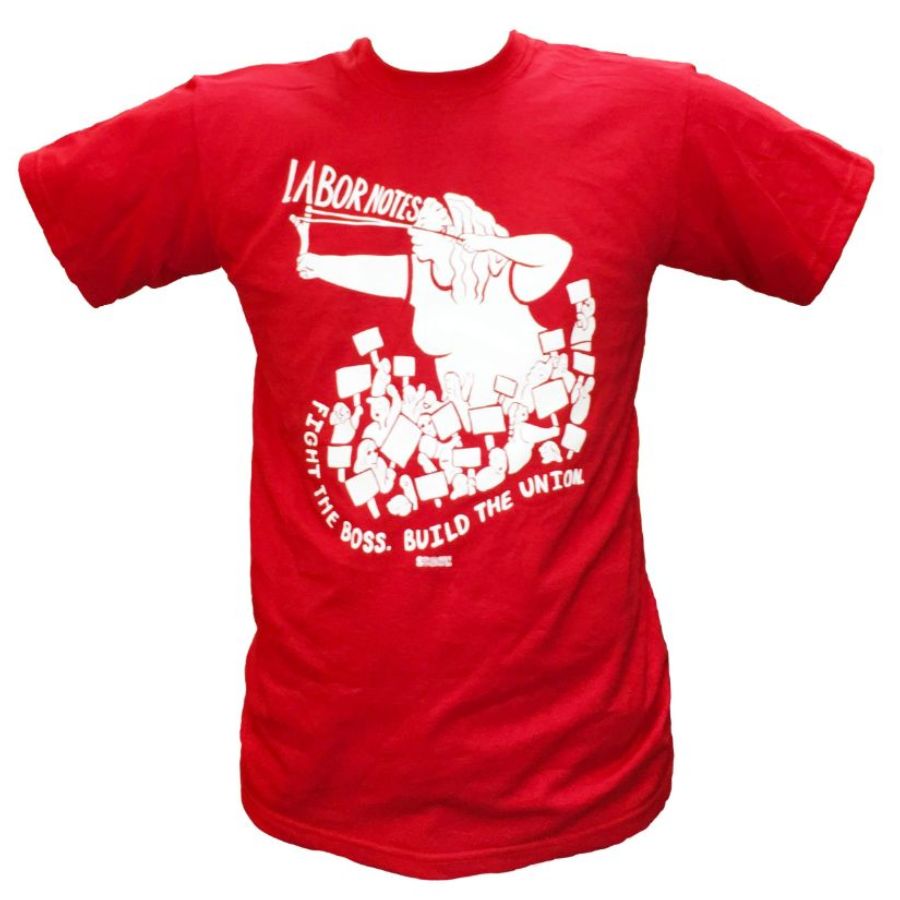 But the health care debate in Washington this summer has almost totally excluded long-standing proposals for universal coverage. Instead, it's been preoccupied with pleas for health industry executives to control costs and a "public option" to expand coverage to some portion of the uninsured.
"The Democrats are as responsible as the Republicans," said Robert Score, recording secretary for the Stagehands (IATSE) Local 1. "They're protecting the interests of insurance and pharmaceutical companies, and stuffing their pockets with industry money."
Advocates see a glimmer of hope in an amendment added to the House health reform bill by Representative Dennis Kucinich that would allow states to experiment with single-payer plans. They note that Canada's universal system grew from a provincial test-case after Saskatchewan adopted it in 1962. They're calling on single-payer advocates to mobilize and protect the amendment, which garnered more votes from Republicans than Democrats in committee.
"The life has been sucked out of the 'public option,' so if there's going to be change it'll have to be at the state level," said Michael Carano, a Teamsters Local 348 member and Ohio single-payer activist. "We're not going to get anywhere until the unions and faith communities come together and invest in a few states—it'll be easier to mobilize once we see the benefits start to accrue in some places."
California's governor has twice vetoed a state single-payer bill.
Union activists are looking ahead to the September AFL-CIO convention. They have spent years passing hundreds of resolutions at state federations and local unions—IATSE just adopted a single-payer resolution unanimously, the 21st international union to do so—but those paper endorsements have translated into little real-world support from unions as health policy is hashed out.
"We're going to throw that on the table at the convention," Score said. "We're not going to be pacified just by passing resolutions."
---
Chris Garlock edits UNION CITY!, the e-zine published every weekday by the Metropolitan Washington Council, AFL-CIO. Portions of this story first appeared there. You can subscribe to UNION CITY! here.