Service Employees Vote to Split United Healthcare Workers-West, Members Call for Disaffiliation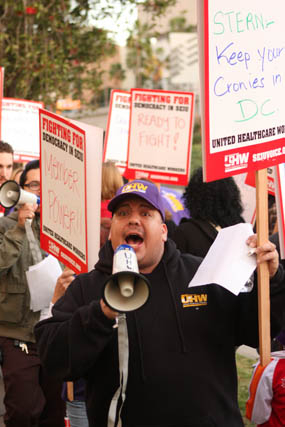 The Service Employees' internal battle took a decisive turn January 9, when the union's top body approved plans to split apart a big dissident California local, United Healthcare Workers-West.
The move would create a single local union for all of SEIU's nursing home and homecare workers in California, taking 65,000 long-term care workers out of United Healthcare Workers-West (UHW), the union's third-largest local.
In response, UHW's executive board notified SEIU President Andy Stern that rank-and-file members are calling for a disaffiliation referendum for the entire local within 60 days.
Based in Oakland, the 150,000-member UHW has clashed repeatedly with its parent union over the past year, publicly criticizing SEIU's top leaders for shutting rank-and-file members out of bargaining and accepting lower standards for existing members in exchange for organizing rights at non-union workplaces.
The union's decision to consolidate California's long-term care workers reflects SEIU's decade-long strategy of creating large statewide or multi-state "megalocals."
SEIU leaders argue that strength lies in numbers. Where locals are clearly defined along industrial lines, the union has clout with employers and politicians.
UHW leaders have countered that this logic calls for all health care workers to be in the same union, and that their more aggressive stance toward employers has brought long-term care workers in UHW better contracts.
They also insist that rank-and-file members—not officials in Washington—must have the final say over the union's local structure.
Although SEIU released no official tally from the January 9 vote, reports indicate 47 board members voted in favor of the international's plan, seven against, with three abstaining.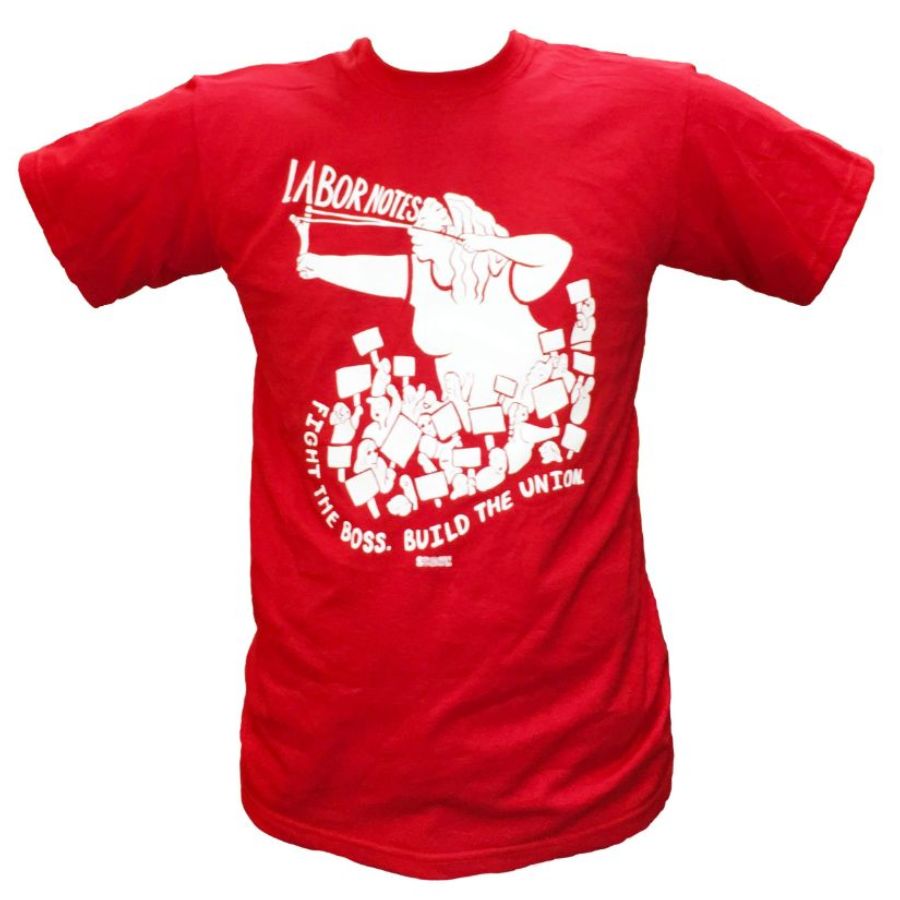 UHW leaders declined to comment. In their letter to Stern they maintained they were complying with the SEIU constitution, which was amended at the June convention to bar local union officers from supporting or assisting efforts to secede from the international.
Failure to comply with these new provisions is grounds for disciplinary action, even expulsion from the union.
In a media statement Stern said, "UHW leaders are apparently unwilling to accept the democratic processes of this union and are instead hiding behind opposition that they manufactured after a months-long campaign of scare tactics and misrepresentations to their members."
Union sources predict the international may take over UHW directly through trusteeship. In late August the international launched a trusteeship investigation against UHW, a move widely regarded as retaliation for the local's high-profile criticism.
The report from that investigation is expected by January 15 and the union's top body will release its recommendations by January 22.
UNION PROGRAM WEAKENED
Many worry the escalating fight inside SEIU spells trouble for the union's fight against California's looming budget cuts, and that this conflict could derail labor's efforts to secure health care reform and pass the Employee Free Choice Act (EFCA) early in 2009.
"This internal fight will come back to haunt labor when EFCA gets rolling," noted Nelson Lichtenstein, a labor scholar at the University of California, Santa Barbara. "The right wing is paying close attention, and this gives them plenty of fresh meat."
There are also signs that SEIU is feeling the financial strain of the conflict. The international has scaled back a convention commitment to deploy 50 percent of national staff time and resources to advance the union's political agenda during the first hundred days of the new administration.
Current plans call for 30 percent of national resources be channeled into national political efforts for 2009.
International Vice President Mary Kay Henry said the union reduced its commitments to ensure adequate resources were available for organizing, and dismissed a connection to the fight with UHW. "That's chatter," she said, "not fact."