SEIU's Internal Divisions Spill into Delegate Races
Mounting conflicts within the Service Employees International Union (SEIU) have spilled into the delegate election process for the union's convention, scheduled for June 1-4 in Puerto Rico. SEIU opposition activists, particularly from several large locals on the West Coast, are crying foul—denouncing what they say are coordinated interventions by International staff and appointed leaders in the delegate election process.
The tussle over delegate elections is the latest chapter in the high-profile challenge to SEIU's current direction, led by the Oakland-based United Healthcare Workers-West (UHW), the third-largest local inside the union. UHW leaders claim that members are being shut out of meaningful decision-making in the union.
Rank-and-file dissent has spread well beyond UHW, sparking the creation of a reform caucus inside the union, SEIU Member Activists for Reform Today (SMART). Both UHW leaders and SMART activists are backing a series of democratic reforms to the SEIU constitution at the June convention, including direct election of international officers, the right for members to elect bargaining committees and approve contract proposals, and a requirement that future mergers be approved by a majority of the members affected.
STAFF INTERFERENCE
One high-profile effort to contain the influence of UHW and its president Sal Rosselli occurred in the recent delegate race inside SEIU Local 1021, a public sector local in the Bay Area created last year from the merger of 10 existing locals.
According to a complaint filed with the local's election committee in mid-April, senior staff in the local worked secretly with the appointed local president, Damita Davis-Howard, to "design and develop her entire campaign (everything from talking points to field strategy)." The election complaint cites email exchanges between Davis-Howard and top staffers at the local which first came to light in an April 2 exposé in the San Francisco Bay Guardian.
Calling themselves the "salsa team," Davis-Howard and her top staffers coordinated strategy, exchanged anti-Rosselli talking points, and worked to identify potential delegates sympathetic to the agenda of SEIU International President Andy Stern.
The provisional bylaws for Local 1021 require staff to remain neutral in local elections, a point repeatedly stressed to lower-level staff during the election, according to the leaked emails.
"This was about controlling the outcome of the election," said Roxanne Sanchez, a top vote-getter in the delegate race and one of 15 members who filed the election complaint. "They wanted to make sure they could pick the delegation through this manipulation, and through their influence.
"This is the frightening thing about having a staff-driven union," she added. "They start making decisions for you. They got involved because they thought they should have control of the outcome."
Brian Cruz, another top delegate vote-getter (and a signer of the complaint), described this election as a dry run for the current leadership. "They needed Damita to win, and win big, because it wouldn't look good for her otherwise," he said. "She was appointed to her position and has never run for office before. They were trying to make sure she could win the race for president in a year or two."
SKUNK TEAM
In addition to coordinating with top staff in the local, both the election complaint and the email trail link Davis-Howard to Josie Mooney, a special assistant to Stern and former executive director of SEIU Local 790, one of the locals that merged into 1021 last year.
Helping elect pro-Stern delegates in her old local, however, was not Mooney's only role in containing the pre-convention discord emerging inside SEIU. According to Thomas Dewar, former communications staff for Local 1021, he was invited by Mooney in early March to join a "skunk team" designed to tarnish Rosselli's image and quell the pro-democracy movement building in advance of the convention.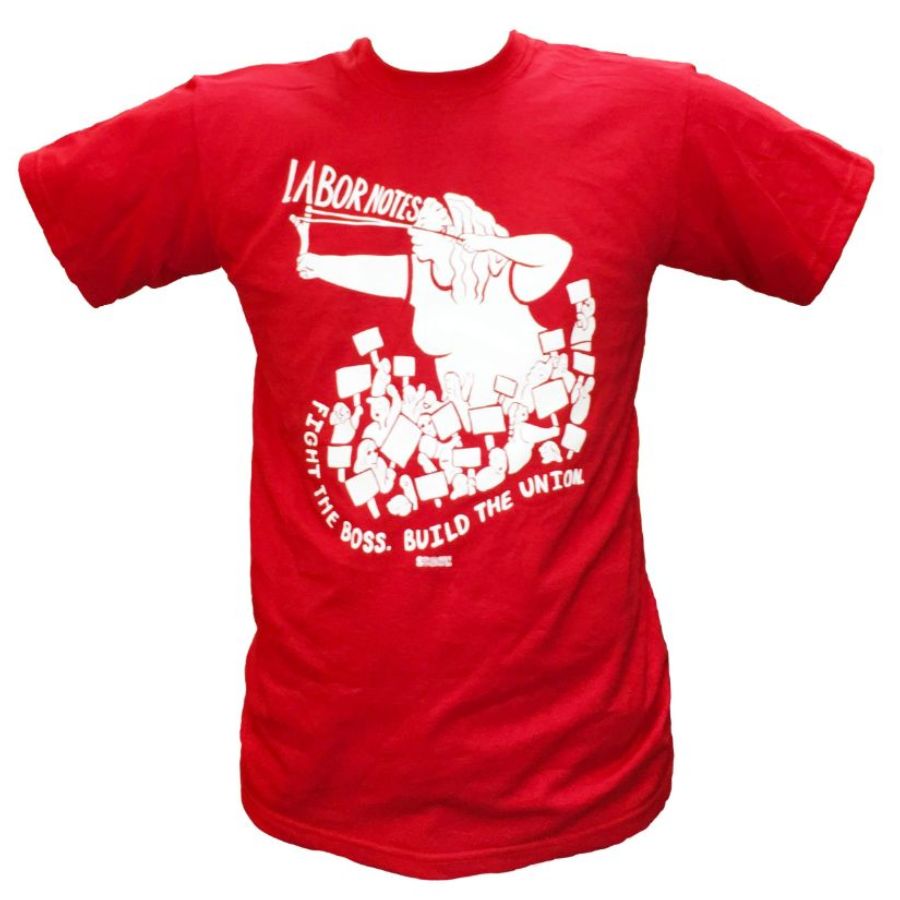 "Maybe I was naïve, but I suggested that we appropriate his platform," Dewar said. "It seemed like pretty reasonable stuff, but they didn't want to have the debate with the UHW. It was all about shutting Sal down."
Dewar reports that Mooney's "skunk team" was personally sanctioned by Stern, and included International Vice President Tom DeBruin, along with San Francisco consultant Mark Mosher, whose firm has represented both the UHW and Sutter Health, a hospital chain.
WHO'S A MEMBER?
Responding on Mooney's behalf, International spokesperson Andrew McDonald denied any wrongdoing. "There is no hit squad, no skunk team, they don't exist, period," said McDonald. "Dewar is circulating a sensational account of a dinner meeting where leaders were talking about how to best get SEIU's message out."
Within her old local Mooney's efforts to rally the pro-Stern forces haven't been ignored. An initial report from the Local 1021 elections committee exonerated Mooney, the local's top staff, and Davis-Howard, ruling that the local's "bylaws provide that staff can be members, and as staff named in the complaint are members of the union, they are therefore eligible to campaign in support of candidates."
For Cruz, this outcome was not surprising. "The election committee was appointed by Damita. They saw our complaint and threw it in the trash."
According to Local 1021 executive board member Ed Kinchley, also a signer of the complaint, the election committee's report did not put the issue to rest. The question of staff involvement in the delegate races occupied center stage at the local's executive board meeting on April 21, where, Kinchley reports, Mooney was stripped of her membership in the local.
Reached via email, Mooney insists she is still a retired member in good standing in the local.
UHW DELEGATE SNAFU
The International has also turned its attention to delegate election irregularities, although not inside Local 1021. On April 15, SEIU Secretary-Treasurer Anna Burger ruled that the recent delegate elections inside UHW—where the local restricted eligibility to elected shop stewards—was a violation of the SEIU constitution. McDonald condemned UHW's delegate election plan as a "conscious decision to exclude 97 percent of the members of the union."
Roughly two-thirds of the 146 person UHW convention delegation is composed of their rank-and-file executive board. The delegate election was designed to identify the remaining one-third of UHW's delegates.
According to Mell Garcia, a medical assistant for Kaiser hospital in Hayward, California, and member of the UHW's election committee, the UHW executive board approved the requirement after legal counsel assured that it was constitutional. "It's disheartening that we made a mistake like this," Garcia said. "But we're taking responsibility for it and moving to correct it as quickly as we can."
At issue now is whether the newly elected delegates will actually be permitted to attend the convention, since the new election will fall outside of the timetable established by the union's convention call.
WHICH WAY FORWARD?
For Sanchez, the delegate election issues in Local 1021 are a microcosm of the broader problems inside SEIU. "Right now we have staff leaders trying to run everything," Sanchez said. "Workers have no have control over their organization."
"Going into the convention, the whole issue is democracy, it's about voice for the workers," Sanchez said. "Andy Stern feels like the quickest way to move his program is to remove rank-and-file leaders and put staff in their place. It's not going to work."