Avoiding a DFR Charge under Tougher New Rules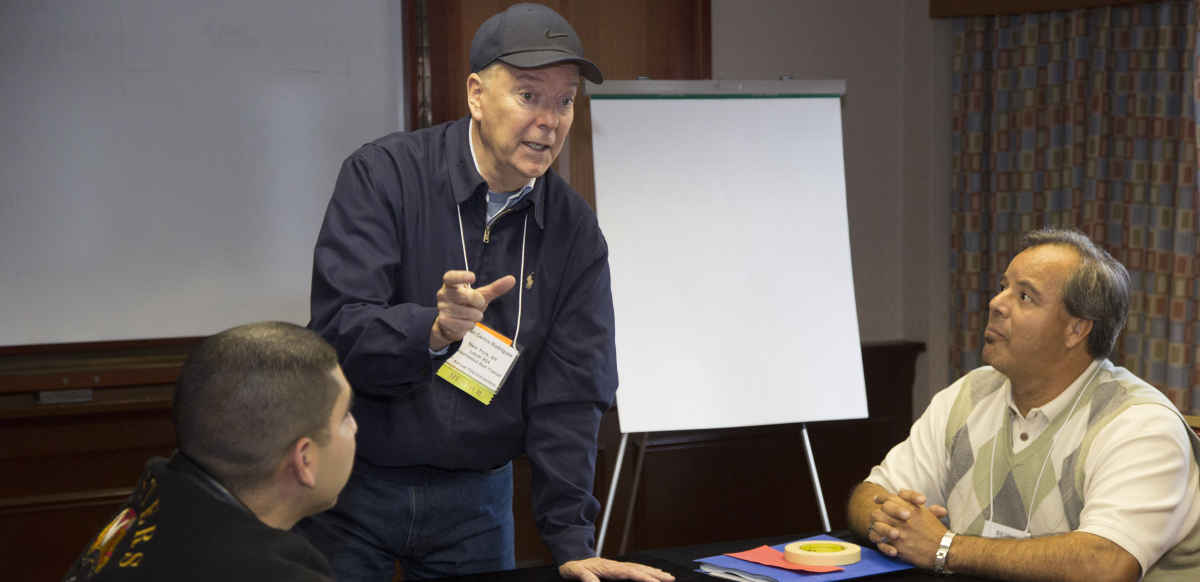 An internal National Labor Relations Board directive issued in September has raised the bar for how diligently unions must pursue grievances.
A union can now be found guilty of violating the duty of fair representation (DFR) for losing track of a grievance or failing to promptly return a member's phone calls about it.
That's a departure from long-established standards. Until now, you put the union at risk only if your treatment of a case was arbitrary, discriminatory, or in bad faith—not if the steward or union rep simply made a mistake, or did a poor job.
We should all take this risk seriously. Defending against DFR charges is time-consuming, and the financial penalty if you lose can be heavy enough to make the union remortgage the union hall. But there's no need to panic. Any union can stay on the right side of the law by properly training its stewards and staff.

If you represent members, it's already your job to return phone calls promptly and keep track of grievance timelines. Now you also need to be able to prove you did it. That means document, document, document.
Luckily, you have a powerful and efficient tool to make that documenting easier. It's probably in your pocket right now—your cell phone.

Here's what every union staffer or steward should do:
SAVE YOUR TEXTS
1. Check your cell phone frequently. If you do not have every member's cell phone number and email address, get them now.
Make sure every member has your cell phone number and email address. Ask them to text you any time they want a call back, and to let you know the best time to call.
2. Orient new members personally. Besides your phone and email, make sure every new member gets a copy of the contract. Review it with them.
Especially review the timelines in the grievance procedure. The biggest headache is a member who comes to a steward or union staff after the deadline to file a grievance has passed. Explain that a claim made months late will probably be denied by the union at the pre-arbitration step. The union cannot afford to arbitrate a grievance it knows will be tossed out for being untimely.
3. Even if a grievance is untimely, think about doing step one of the grievance procedure anyhow. Meet with management. Smart managers would rather fix a situation than be viewed as jerks by the members.
4. When you get a message about a possible grievance, text the member immediately: "When is a good time to call you? Can you quickly provide me some details—the date, the issue? When can we meet face to face?" Also tell the member to check their email, because you are sending the current contract.
Do not delete this text message or this email. They are proof that you responded and have started the investigation.
KEEP A COMPUTER FILE
5. Make a new folder on your computer for each grievance. This is where you will save the grievance itself and all related documents, such as notes and information requests. If you are managing lots of grievances, set up an Excel spreadsheet to track all your information.
6. When you talk on the phone with the member, take notes. Date the notes, scan them, and save them in your computer file.
7. If possible, type your grievance. Sophisticated scanning equipment may be able to read type more easily than your handwriting. Scan the grievance and save it in your file too.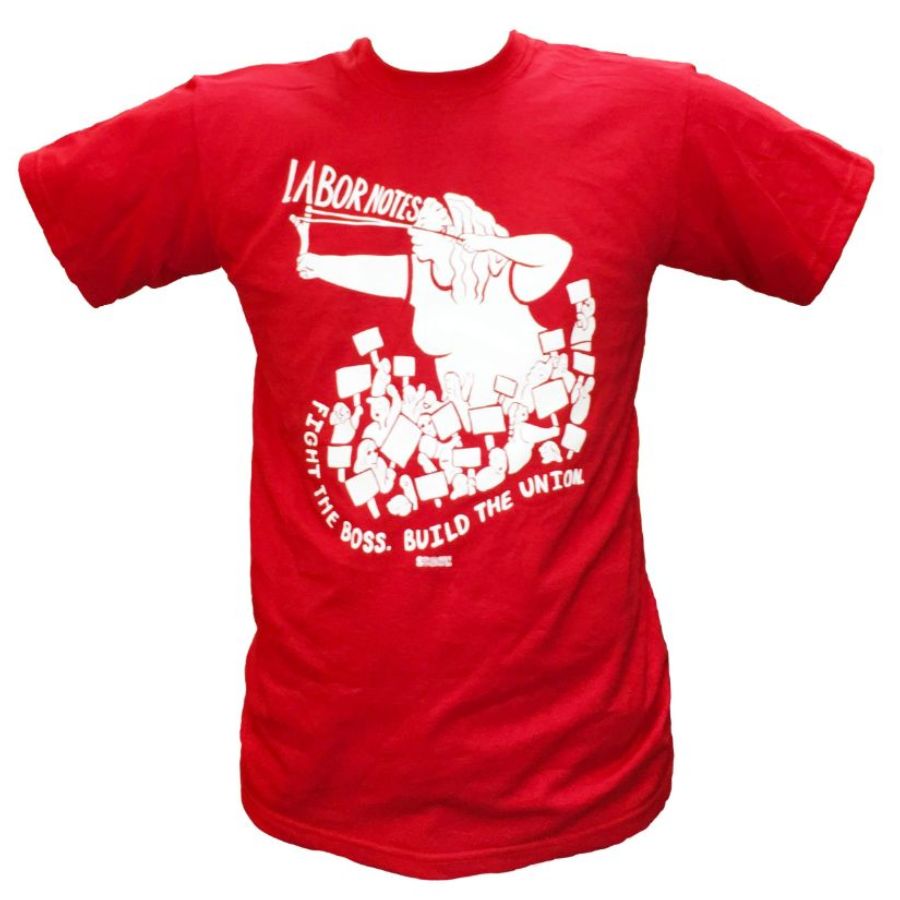 8. Take a picture of the grievance and text it to the member. If you are the steward, also send it to the union rep. If you are the union rep, also send it to the steward and the member.
If it's the type of grievance which may turn into a larger group grievance, send it to all the affected members. But be careful with disciplinary grievances— many members don't understand our obligation to defend all members, right or wrong, guilty or innocent.
EMAIL AT EVERY TURN
9. The same day you file the grievance, scan it and email it to management. If possible, use the function that sends you a receipt confirming that your message was received and opened. Save this in your file, too.
Tips for Pursuing a Grievance
Always do a full investigation. Interview the grievant and all witnesses. Review the contract to see if there are any potential violations. Request all relevant information from management. Keep detailed records of your investigation.
Never refuse to file a grievance because of race, sex, religion, politics, personality, or union membership status. You must represent all members of the bargaining unit regardless of your personal opinion of the worker involved.
Treat grievants as you would want to be treated if it were your grievance. Keep them up to date on progress. Don't disregard a grievance simply because the grievant has led a number of frivolous grievances in the past.
If you decide to drop a grievance, notify the worker prior to formally removing the grievance. Give the grievant a specified time to provide additional relevant information. Keep records of conversations and written material used to notify the grievant that his or her case is being dropped.
Prepare thoroughly for all arbitrations. Simply taking a case to arbitration is not a defense against a DFR charge if the union does not prepare for the arbitration.
Copy the member on your email. (You might also blind-copy the steward and interested members.) Again, use the read-receipt function. If the member is not opening the email, you had better call and find out why not.
10. Never file a grievance without following up with an information request. If it's a discipline case, at minimum you should ask something like this: "Provide all information, videos, notes, etc., you relied upon when you decided to terminate."
Some locals have an information request form. Use it. But a simple email is often enough to get started. Again, copy the member and union staff so they know you are starting the investigation. Add a note saying you will get in touch as soon as the company responds.
11. When you get the company's response, forward it to the member and union staff. Propose dates and times to meet face to face to develop your plan for how best to handle the grievance.
Meeting face to face is important. Sometimes a member is not completely truthful. You need to think about how he or she will behave in the meeting with management.
REQUEST MORE INFO

12. Consider making an additional information request. The Labor Board cares about the quality of the union's investigation—it can't just be perfunctory.
Management's most common mistake is disparate treatment. So if the member was terminated for an accident, for example, you should request all accident records in the last five years to see if this accident is being treated as more severe than others.
Text other knowledgeable members to find out what they remember about various accidents, so you know you are getting good information from the company. If there are similar cases, the union rep, the steward, and the member should get together right away to review where this case fits into the range of recent disciplines on the same topic.
13. Meet with the member, and take notes. Bring an extra copy of the contract, work rules, and all relevant data.
After the meeting, make sure your notes are legible. Scan and save them. If you did a follow-up information request, copy the member on the follow-up so they know you are doing what you promised.
14. Never meet management without the member present. In advance of each meeting with the company, text and email the member the date and time, and confirm that they will attend. If the member is not present, the company is free to lie, exaggerate, and omit.
15. Keep the union office informed. If you are a steward, copy the union staff person on each step as you work on the grievance. Waiting until you hit a brick wall is not a plan. The union staff can coach you, add to the investigation, and be ready to move promptly to the next step in the procedure.
If you are the union staff person, you need to communicate consistently and punctually with the member and steward at every step.
Richard de Vries is a union representative for Teamsters Local 705 in Chicago. For a copy of the NLRB memo, visit src.bna.com/BS3 or email dan[at]labornotes[dot]org.