As Chicago Teachers Head Toward Strike, Democrats Turn on Their Union
Have Democrats abandoned teacher unions in their pursuit of a corporate-backed education overhaul? From the looks of the Democratic National Convention, it would seem so.
At the podium, speakers like Chicago Mayor Rahm Emanuel and former North Carolina Governor Jim Hunt praised the Obama administration's willingness to embrace such change, singling out the controversial Race to the Top program for special attention. The program requires states to link teacher evaluations to student standardized test scores and pushes charter schools and 'turnarounds'—in which at least 50 percent of teachers are fired—to replace struggling public schools.
The program fits perfectly with the corporate reform agenda of destroying job security for teachers, privatizing public schools, testing everything, and turning whatever can be quantified into a statistic, no matter how disconnected from the realities of teaching children.
As he praises corporate reform on the federal level, Emanuel has fomented a confrontation over education reform in his hometown. The 26,000-member Chicago Teachers Union looks to be heading for a strike Monday over class size, better funding for school programs and services, fair pay, and job security.
Observers see the strike as a "which side are you on?" moment for Democrats. On one side is the teacher union, which says too big class sizes, too few school services, and too little support for teachers are the problems. On the other are the corporate-education pushers, who heap blame on bad teachers.
"There are two distinct constituencies with conflicting goals and we're going to highlight that with a strike. You can't gloss over it very easily," says Bill Lamme, a Chicago public high school teacher.
Some Chicago teachers think Obama could not stomach a strike in his hometown on the eve of the November election and will lean on Emanuel, his former chief of staff, to settle. Others fear national Democrats could welcome the chance to look tough by fighting the union. If the Democratic convention is any indication, their fears may be warranted.
Parent Tricker
The teacher-bashing at the Democratic convention started Monday with a pre-release screening of the anti-union drama "Won't Back Down," sponsored by Democrats for Education Reform.
DFER is a political action committee made up of hedge fund managers seeking investment opportunities in education. The group supports privatization, vouchers, merit pay, teacher evaluations based on student test scores, and doing away with teacher tenure. It flaunts its hostility toward teacher unions.
The film, starring Maggie Gyllenhall and Viola Davis, shows a mother and a teacher battling an evil teachers union to convert their struggling public school into a charter through a "parent trigger" law.
While at first blush it sounds like a feel-good tale of community empowerment, the film has drawn sharp criticism from teacher advocates for its unfavorable portrayal of urban teachers and their unions.
The film shows "bad teachers" locking students in closets, making personal phone calls during class, forbidding bathroom breaks, and refusing to help students after school, citing fictitious "union rules" that prohibit them from doing so. The union, in turn, is cast as these teachers' self-interested protector, with one union official attributing a made-up quote to teachers union leader Albert Shanker, saying she'll start caring about children when they start paying dues.
"I don't recognize the teachers portrayed in the movie, and I don't recognize that union," said Randi Weingarten, president of the American Federation of Teachers in a press release last week.
The average viewer would never guess that teachers across the country work an average of 53 hours per week, planning lessons, talking to parents, grading papers, and giving struggling students on-on-one help in addition to their daily classroom duties. In Chicago, the average number of hours worked is 58, according to a University of Illinois study.
They'd never guess that teacher unions like the CTU would be willing to walk out not only for better working conditions, but also in pursuit of a well-rounded, well-resourced education for their students.
Instead, viewers see lazy teachers who need to be removed and an obstructionist union standing in the way of making improvements for the kids.
Despite the mismatch with reality, the Democratic National Committee showed the film, which also played to a standing ovation at the Republican National Convention last week. The White House declined to weigh in on the decision to screen it. Reports say DNC Executive Director Patrick Gaspard, who spent nine years at SEIU 1199, made the call to show the film.
The DNC not only signed off on the screening, but some of the party's best and brightest joined in on a panel to promote the "parent trigger" afterward. Sacramento Mayor Kevin Johnson, wunderkind Newark Mayor Cory Booker, and Antonio Villaraigosa, Los Angeles mayor and convention chair, joined corporate-education champion Michelle Rhee and Ben Austin of the California-based astroturf group Parent Revolution for the discussion.
In fact, Democrats aligned with the corporate education agenda were instrumental in the US Conference of Mayors' endorsement of parent trigger as part of their education platform. Villaraigosa voiced his support for the measure at a June press conference after the resolution was passed, saying, "parent trigger is one of a number of tools we need to achieve the highest standards in our urban schools."
The real story of parent trigger, however, is not exactly Hollywood material.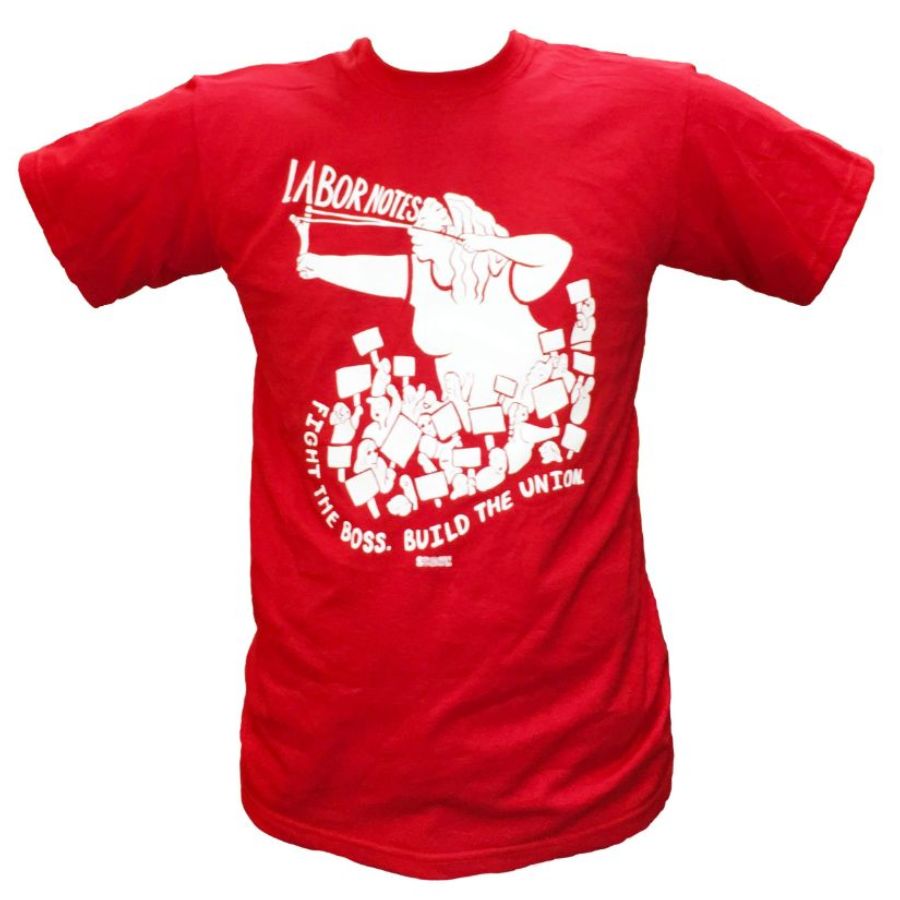 Parent trigger laws, in place in seven states, allow for schools to be gutted of their staff, turned over to private charter operators, or shut down completely, by a simple majority vote of parents.
Parent Revolution, which gets funding from foundations backed by Walmart billionaires, is behind the only two attempts thus far to pull the trigger.
At McKinley Elementary in Compton, outside Los Angeles, the group had already chosen a company to operate the hypothetical new charter school when Parent Revolution staffers began canvassing parents with petitions for "school improvements."
Parents alleged intimidation and the Compton school board ultimately rejected the petition due to the lack of a legally required review process in choosing the charter operator.
When parents at Desert Trails Elementary in Adelanto, California, began questioning Parent Revolution's proposed restructuring plans, a judge ruled that they couldn't take back their signatures from the trigger petition. So much for democracy.
In March, a parent trigger bill was introduced in Florida, backed by Parent Revolution and Jeb Bush's Foundation for Florida's Future.
Heavy lobbying by the very parents the legislation's supporters said it would empower defeated the bill.
The 330,000-member Florida Parent Teacher Association led a coalition of parent groups against the bill, including Parents Across America and Fund Education Now. They alleged that the legislation, called "parent tricker" by opponents, had nothing to do with empowering parents and everything to do with privatizing public schools.
Bashing Unions at Home
Watching these Democrats whip the anti-teacher wagon is no surprise to those who've dealt with them back home.
Villaraigosa, a former union organizer with the United Teachers of Los Angeles, has pulled away from his labor roots to become one of the corporate education agenda's most vocal proponents. In a 2010 Huffington Post editorial, he called teacher unions an "unwavering roadblock to reform." The L.A. mayor has also been a huge backer of school privatization, particularly through the city's School Choice program that has closed scores of schools and handed them to private entities. (Teachers, meanwhile, fought alongside parent and student groups to keep schools in public hands and launch reform initiatives that met student needs.)
Villaraigosa was an active supporter of the corporate reform groups' successful lawsuit that tied L.A. teacher evaluations to student test scores, going so far as to personally file an amicus brief advocating the change. Teachers say basing everything on test scores kills student inquiry and reduces learning to rote memorization and test practice.
Booker, a rising star in the Democratic Party and 2016 presidential hopeful, sits on Democrats for Education Reform's advisory board. He has called teacher tenure "poisonous" and not only supported Republican New Jersey Governor Chris Christie's sweeping attack on tenure, but also said it didn't go far enough. The new law ties the granting of tenure to student standardized test scores, but still allows for seniority to be used in the case of layoffs.
Booker, who's been a strong proponent of charters in Newark, has gotten some flak for his ties to hedge fund managers and venture capitalists. In his first mayoral race, Mitt Romney's Bain Capital was among his biggest funders.
Even Democratic Massachusetts Governor Deval Patrick, who's been openly skeptical about charter schools, supported an initiative that gutted seniority rights for teachers in the state. He even went so far as to say that he'd intended to tackle the issue himself.
Taking a Stand
And of course there's Rahm Emanuel in Chicago, who has continued a decades-long push by Democrats in the city to starve schools in Black and brown neighborhoods of resources, implement test-score evaluations, close schools and fire staff, and open charters. Lately, he's been pushing a longer school day and year, ignoring the many hours teachers put in after school and at home, and acting like more time—not resources—will fix what ails public schools.
Chicago teachers have pushed back against Emanuel and have gained ground even without a settlement, getting the city to create 500 new teaching positions for understaffed schools, securing recall rights for recently displaced teachers, and forcing merit pay off the table.
In a report last year, CTU noted that research on merit pay has showed no benefit to student achievement or in retaining better teachers, and has harmed trust and collaboration among peers. Merit pay schemes, however, have further skewed instruction toward test prep.
Lamme says Democrats know that a defeat of the corporate education agenda in Chicago could reverberate on the national stage.
"They can't give in too much and allow for a turning point," he said. "They see the stakes like we do. That's why we're trying to turn the tide on these horrible policies."