Longshore Union, Occupy Poised to Greet Grain Ship
Waiting somewhere in the Columbia River is a freighter. The transnational grain exporter EGT wants to use scab labor to load it at the small Washington state port of Longview and send it to Asia.
It won't be easy. Hundreds of Occupiers and Longshore union (ILWU) members in the Northwest have vowed to protest when the freighter attempts to dock and load. ILWU members have stood together in Longview since June, halting trains, dumping the grain they carry, and invading the port terminal to stop scab work.
Their campaign of nonviolent resistance has been met with escalating police action and 130 arrests, some so aggressive they have sent ILWU allies to the hospital.
The stakes are higher this time. A Coast Guard escort will join the grain ship as it attempts to dock. Dan Coffman, president of ILWU Local 21 in Longview, expects vessels with mounted .50 caliber machine guns, armed Coast Guardsmen on the grain ship, and a big law enforcement presence bristling with weaponry.
"They're taking taxpayer money to come and break a union," said an outraged Coffman.
Portland-based EGT is owned by a grain cartel composed of St. Louis-based Bunge North America, Korean shipper Pan Ocean STX, and Japan-based Itochu Corporation.
Although only 50 jobs are immediately at stake in Longview, if EGT wins this fight the door is kicked open for other union-busters—and the ILWU could lose the grain work that accounts for 20 percent of the financing of its pension and welfare funds.
Coffman says the union is also at risk under the PATRIOT Act and more recently the National Defense Authorization Act, saying protesters may be labeled "terrorists."
He added that members' Transportation Worker Identification Credential, a federally mandated security document for port personnel, could be revoked under Coast Guard regulations. Fines and federal injunctions have already cost the union more than $300,000 for its disruptions.
Still, in a January 3 letter to all locals titled "Prepare to take action when EGT vessel arrives," ILWU President Bob McEllrath blasted out a call for mass member action in Longview. Union members know the risks.
"Me and my fellow longshoremen have been here before," said a Seattle member who participated in last summer's dump of grain on the Longview railroad tracks, when 800 members mobilized. "We're ready to go when the call goes out."
Blocking the ship is "something that we're going to have to consider," Coffman said. "It's kind of uncharted waters."
EGT is responding with ruses and false starts. A vessel headed for Longview January 11 was diverted to Portland at the last minute. The union maintains a 24-hour picket line.
Continuing difficulties between some ILWU locals, members, and Occupy participants are also muddying the waters.
"We keep stressing to everybody we talk to it's nonviolent disobedience," Coffman said. "If you're going to plan on tearing stuff up, stay home."
99% PROBLEMS
Occupy and the ILWU have vastly different organizational and cultural orientations, making it understandable why their relationship has had growing pains.
The strain grew around Occupy's call for a shutdown of West Coast ports December 12 as a protest against the 1%. The ILWU questioned why Occupy failed to consult with the union, when its members would be most affected.
Occupy members interpreted the union's distancing itself from the action as, at best, a legal safeguard against the fines that could result from a work stoppage, which would violate the ILWU contract's ban on strikes. At worst, they thought it demonstrated the union movement's timidity.
When Occupiers blocked port work in Oakland, Seattle, and Portland, they declared solidarity with ILWU members in Longview as one of their goals.
Now both groups are mobilizing to protest when the ship tries to dock, but ILWU officials are wary of Occupy's support, fearing unsanctioned actions in Longview and even attempts to block ports again in other West Coast cities. Occupy has not called for such actions directly, though Occupy Oakland asked that those who "cannot physically join the community blockade in Longview, Washington, mobilize in solidarity through direct action in their communities."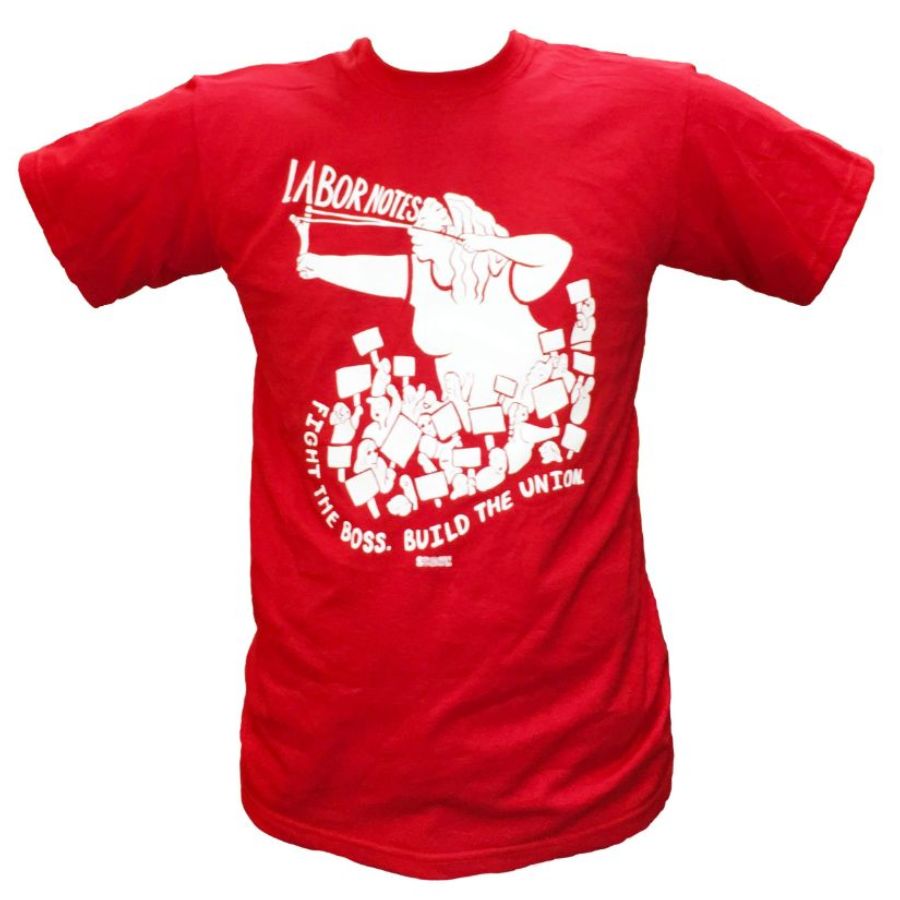 McEllrath told locals to make sure enough members remain behind to work the ports, while mobilizing the rest to get to Longview. He raised the specter of an injunction, citing "the Taft-Hartley Act that criminalizes worker solidarity," and warned that the union must "cut a narrow path," presumably to avoid being charged with violating that law's ban on sympathy strikes.
BREAKING RANKS
The tension between the ILWU and Occupy was on display in all its ugly honesty in Seattle January 6. Occupy Seattle, Portland, and Oakland had planned a panel discussion to promote the Longview convergence, featuring several members of ILWU.
Retiree Jack Heyman from Oakland noted that the union had not asked members to endorse the December port shutdown but argued that members "voted with their feet" by refusing to work.
A group of Seattle ILWU members and officers interrupted Heyman, questioning what authority he had at the gathering. A heated exchange including some pushing and shoving ensued. Six days later, members of Seattle's Local 19 passed a resolution that pledged members to withhold support for Occupy and demanded an apology.
"The 'Occupy' movement has tried to substitute themselves for the membership in our struggle with EGT, and has attempted to subvert the ILWU," the local concluded.
In his call to action, McEllrath had advised members to "take extreme caution when dealing with supporters of non-ILWU sanctioned calls to action relative to EGT."
While some Occupy participants claim the union is divided between members and headquarters bureaucrats, Coffman said Local 21 is looking to the international for a lead.
"The international is in control and will be directing," he said. "That's why we elect those positions."
Coffman said the union is contacting unionists who have sent letters of solidarity and attended rallies throughout the months of protest. The Cowlitz County, Washington state, and San Francisco labor councils are all helping to spread the word.
Cowlitz's Central Labor Council, which covers the Longview area, invited "all friends of labor and the '99%' everywhere to come to the aid of ILWU Local 21."
PROTEST TOO MUCH
Paul Nipper, an organizer with Occupy Longview, said the tension is overblown.
"ILWU does support us," he said. "However, publicly speaking on our behalf, and being involved with the planning, is not in their best interest. What good are we doing for them if we cost them more money in court?"
He advised that Occupiers focus on the real problem—EGT.
"This transnational giant EGT came into our town, lied to the residents, bought political influence, took away jobs from our community, and uses our port as a way to extract wealth from this town," Nipper said. "What does Occupy stand for if it doesn't stand up to EGT?"
Occupiers in Oakland are busy making preparations for the convergence in Longview, 13 hours north. At a recent Occupy labor solidarity meeting, planners gave reports on housing, legal support, and caravan preparations. To date more than 100 community supporters have signed up to head to Longview.
"We're out there doing the hard and tedious work of recruiting people," said Moises Montoya of Oakland's labor solidarity committee.
"This struggle has reinvigorated old-timers like myself," he said. "I'm hopeful that as Occupy and labor learn more about each other we will mature and build a deeper, respectful strategic relationship for the long fight ahead."
In Longview, logistics are coming together. Nipper said activists are using the inter-Occupy conference call system, email groups, phone trees, and social networking to do the planning.
They coordinated a nonviolent resistance training and are working with church allies to find enough beds in town. Planners want a lot of cushion. They're anticipating big numbers.
---
Evan Rohar contributed to this article.