'I Walked Away Like a Giant': New York Troublemakers School Draws 400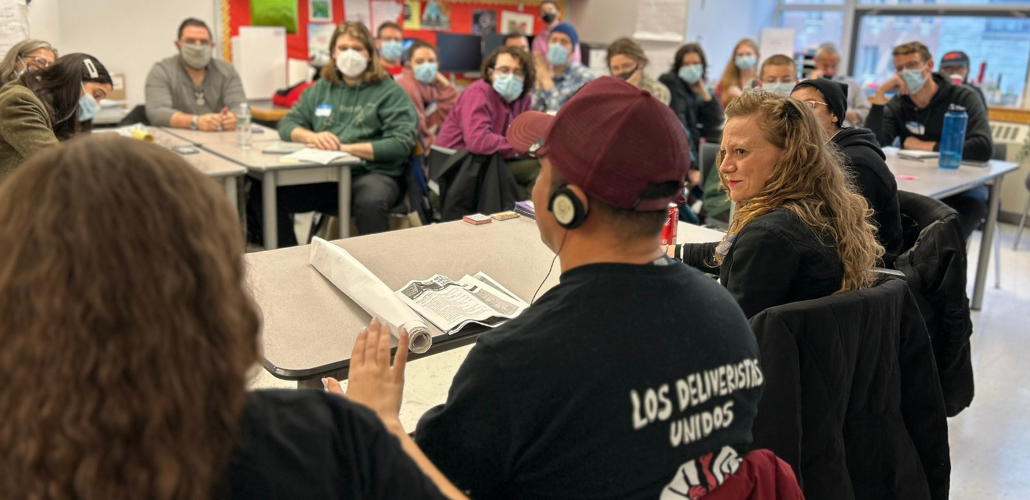 Four hundred rank-and-file organizers gathered November 19 in a New York City high school at the largest Troublemakers School yet. The day was part learning opportunity, part celebration of shared struggle.
In the opening session, led by a Teamster and two educators, troublemakers roared with applause at the proclamation that a potential UPS strike next summer would cause "6 percent of GDP [gross domestic product] to stop moving" and booed the "customer service" mentality being pushed onto educators by school administrators.
Then participants broke out into classrooms for workshops like New Organizing, Assertive Grievance Handling, and Race and Labor. Among the skills practiced were laying out step-by-step escalating campaigns that build capacity as you go; recognizing the qualities that make an issue ripe for organizing; and how to push co-workers to get more involved in the union, while also respecting their boundaries and complex personal and internal lives.
People from across the city and a wide range of jobs and sectors came to the event, often with a list of the issues facing their union. In the workshops they found space to share those challenges and brainstorm solutions.
One attendee, who is working to organize a local Trader Joe's and asked not to be named, valued the chance to do "a lot of learning and listening" among people who have been in the labor movement longer.
MORE THAN SKILLS
Most people had decided to commit their Saturday to the training in order to attain the practical information the school had advertised. But by the end, many felt the greater takeaway was the opportunity to experience the diversity and scale of the working class.
What really stood out in the Troublemakers School was the vantage point it afforded to see your part in a much larger movement, made tangible by the breadth of workers represented—grocers, case managers, teachers, journalists, administrative assistants; people who had been active in their union for decades, and people who recently joined.
"The mixing of people was just as important as the knowledge gained in the workshops," said Ben Weitz of Fountain House Workers Union.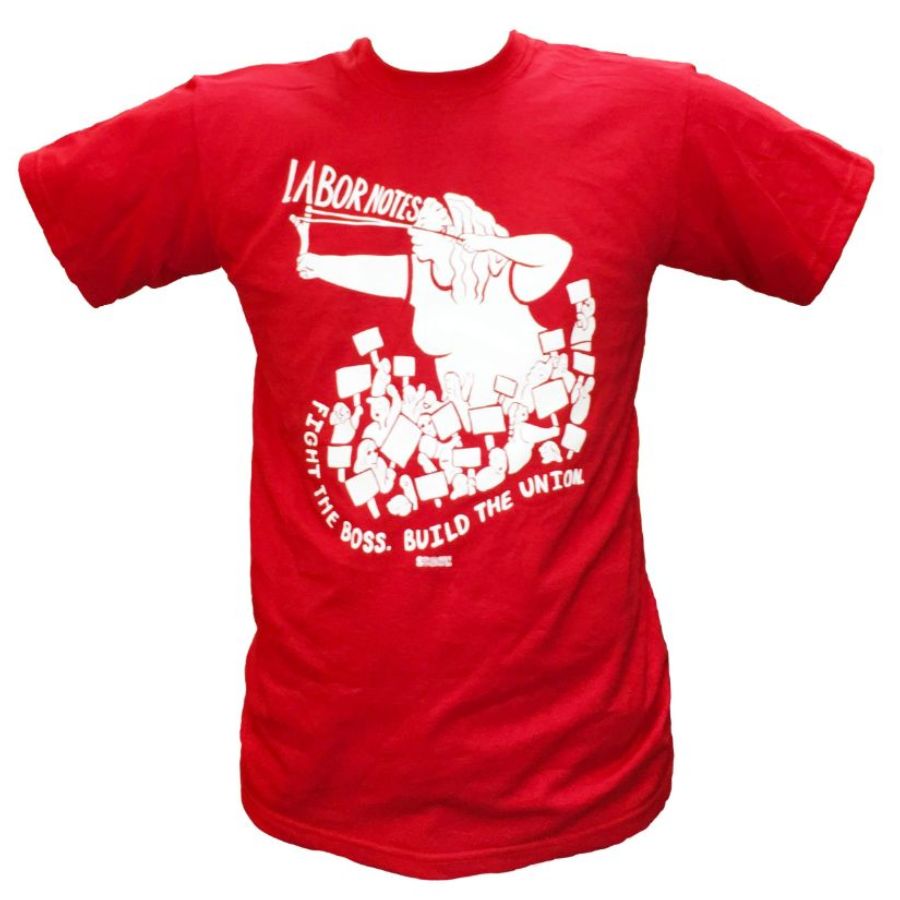 "Organizing can feel like you're on an island," the Trader Joe's organizer said. But at the Troublemakers School, you could sit down at a table where no two people had the same look, sound, job, or background and delve into a conversation to find that each of you could trace your troubles back to the same root and define your struggles under the same philosophy.
A PUSH OF ENERGY
Cara Levine, a case manager and member of the National Organization of Legal Services Workers, Auto Workers Local 2320, said the event made her feel "more situated in the labor movement."
As she had hoped, Levine got ideas and tactics for her workplace's first-contract campaign—but she also gained a new vocabulary to "name our experiences that we didn't know had a name" and felt "a push of energy that I'm going to bring back to my co-workers."
After the day wrapped up, hundreds of workers and reformers dispersed back out to their workplaces with ideas, energy, and a sense of broader belonging.
"It's many of us together fighting the same fight, and that draws on unity," said Barnette Coscia, a Supplemental Security Income specialist and member of AFSCME District Council 37, who planned to share with others in her union the feeling of empowerment she had gained.
"I walked away like I was a giant," she said. "I walked away powerful."
Hannah Grimmett is a student labor activist at Wellesley College.