Kansas Chipotle Workers Latest to Launch Union Drive
Employees at a second Chipotle location are unionizing, this time in Lawrence, Kansas. The young workers are forming an independent union, and facing harsh—and likely illegal—pushback from management.
A majority of workers' signatures were collected on a petition to submit to the National Labor Relations Board, only to have that petition thrown away by management. So now they're filing an unfair labor practice charge as they push to form a union.
Quinlan Muller has worked at Chipotle for four years, at three different stores. "The Mass Street location is one of the most difficult stores I've worked at. We are understaffed, employees aren't properly trained, and it's not, like, the cleanest compared to other Chipotles."
For Muller, it wasn't a hard decision. A friend of hers had organized a Starbucks in Lawrence earlier this year, and she had read about the Lansing Chipotle workers who formed the company's first U.S. union with the Teamsters in August. At 21, she's one of the older workers at the store, and is soon to graduate, which might mean leaving Chipotle. "I was like, now is the time to leave it in a better place," says Muller.
Like her counterparts in Lansing and so many young workers at Starbucks across the country, Muller got to work collecting signatures to submit to the NLRB. After doing her research on the NLRB, she put together her own petition. At the top, she wrote, "The current working conditions of this location are becoming increasingly intolerable, and we, the employees, are not in a dignified position to advocate for ourselves on an individual level. We believe that due to various factors, a union is necessary to effectively bargain for things such as adequate pay, tolerable working conditions, and beneficiary protections being put into place to defend our best interest."
THE UNION BUSTERS ARRIVE
Earlier this month, Muller had quickly collected a majority of signatures among the store's 25 or so employees. Management got wind of the effort, and began sending in higher-ups from their "People Experience" department. "They talked to every single person, one on one," says Muller. They asked each employee about their union activity, and lied about what a union would mean for workers—you'll lose your benefits, you'll lose your tips, managers won't be able to help.
The playbook sounds a lot like what workers faced in Lansing, says Atulya Dora-Laskey, one of the lead member organizers of the Michigan store. They even sent in the very same executive, Caroline Sherrier, an "HR Business Partner" at Chipotle and self-described "Trust Builder" and "Change Master," per her LinkedIn page.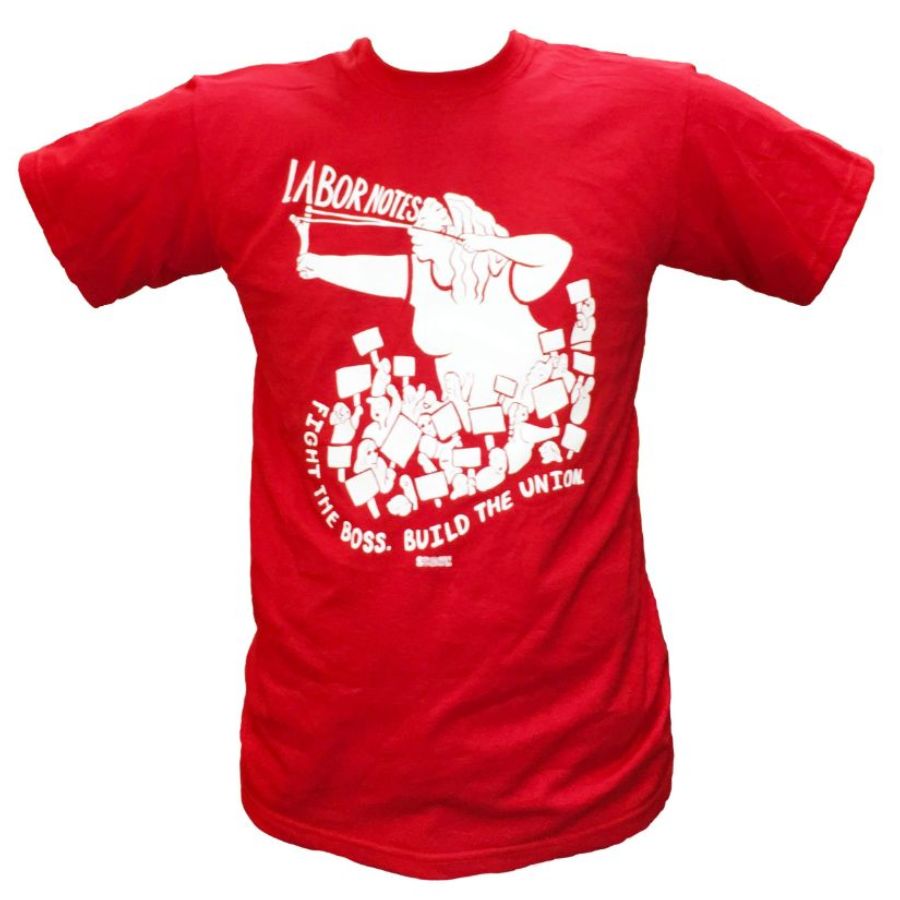 The big difference in Lawrence is that management found the workers' petition before they had a chance to file it and threw it away. When Muller confronted management, they initially denied throwing the petition in the trash. "I was like, 'So did it just magically disappear from the office?'" recalls Muller, "And [the manager] was like, 'Um, yeah.'"
After management started union-busting, Muller reached out to the Lansing Chipotle workers and to the Emergency Workplace Organizing Committee (EWOC) for help. They traded notes and made a plan to fight back.
Now, the workers are filing an unfair labor practice claim with the NLRB. They're also re-starting the petition drive, though management's interference has already had a chilling effect on some of the workers. Muller re-wrote the petition, and added a section:
"This is my second time drafting this petition. Initially it was easy to get support, and over 50 percent of employees signed it with no hesitation. Unfortunately, my employer took advantage of when I accidentally left this document at work, and a manager knowingly threw it in the garbage. By the time I went back to work to retrieve it, our regional field leader had come in and talked with every single person who signed their name and told them worst case scenarios about the consequences of forming a union. Now no one is willing to sign it again."
"Union busting is alive and well at this Chipotle. The signatures you see on this petition are representative of the obstacles I have overcome to help this Chipotle crew take a stand for themselves. By signing this petition, I agree that I work at this Chipotle location, and I support unionizing this store."
A version of this story was originally published on More Perfect Union.