Transit Workers Deserve Hazard Pay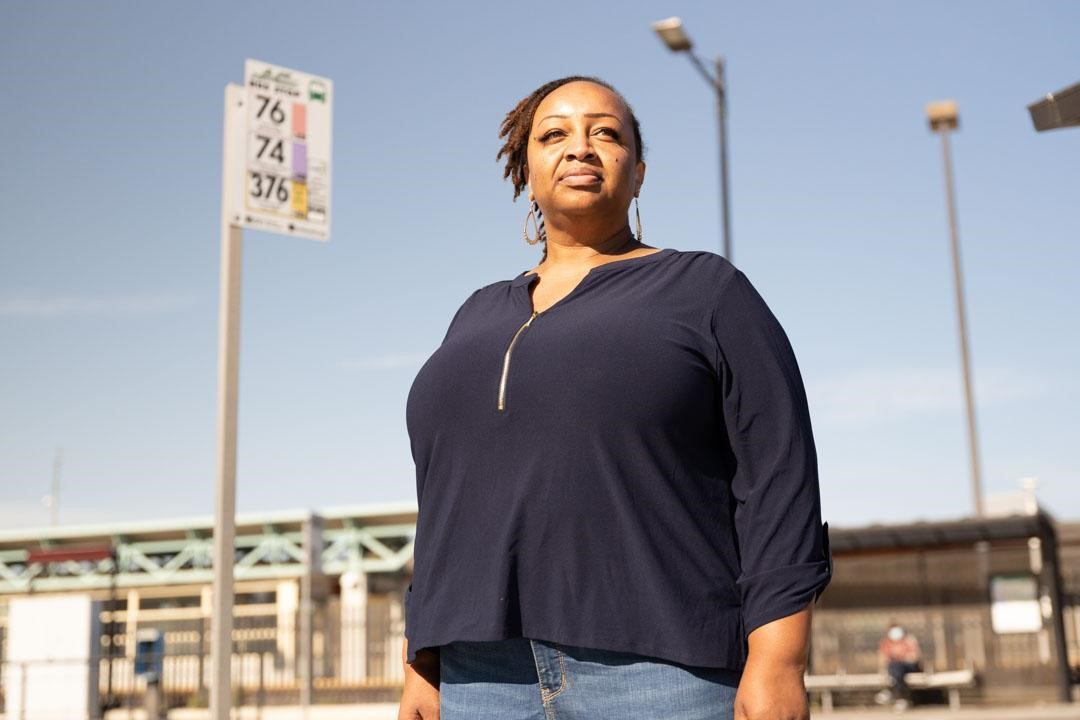 Throughout the pandemic, transit workers have kept our cities in motion. In California's East Bay, even when most residents were isolating at home, AC Transit bus operators were on the front lines ensuring that people could get where they needed to go, including to other essential jobs.
Bus operators spend hours every day in close contact with strangers. More than 200 transit workers have perished from Covid, including members of the Amalgamated Transit Union (ATU) and the Transport Workers Union.
Despite this tragedy, and while it has touted their essential work in the press, AC Transit has yet to award hazard pay to front-line employees. The agency currently has a budget surplus of well over $66 million dollars, thanks to the federal relief money it received.
The following photographs and testimonials are taken from four interviews where members of East Bay Democratic Socialists of America spoke with AC Transit bus operators about their experiences on the front lines of the pandemic and the largely unacknowledged sacrifices and risks that come with the job.
A PERSONAL TOLL
Front-line workers have experienced a unique strain on their personal relationships. When even your loved ones are forced to worry that you may be harboring a dangerous virus, it takes a psychological toll.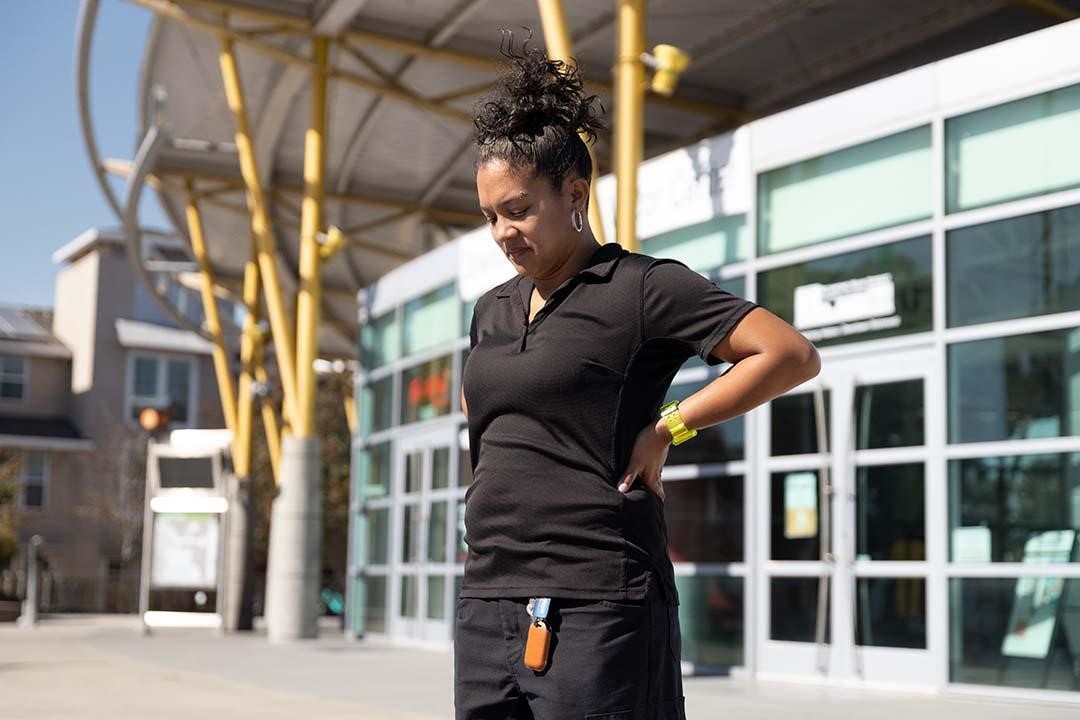 "The first thing your kid wants to do when you get home is run up to you and say, 'Hey, Mom' and jump all over you," said bus operator Jennifer Purganan, "and I had to train my kids, 'You can't do that anymore. You have to wait until mommy changes out of her uniform.' How do you tell a four-year-old, a five-year-old that?"
"My wife felt like I was bringing the coronavirus home to her," said bus operator Robert Hancock. "So I had to keep my distance from her at times.
"I couldn't see my grandchildren, which was a very stressful thing. Bus operators are public servants and it can be a stressful job. One of my outlets was seeing my grandchildren, playing with them and just being in their presence. Well, because of the pandemic my wife, their grandmother, felt like I shouldn't be around them. So I wasn't."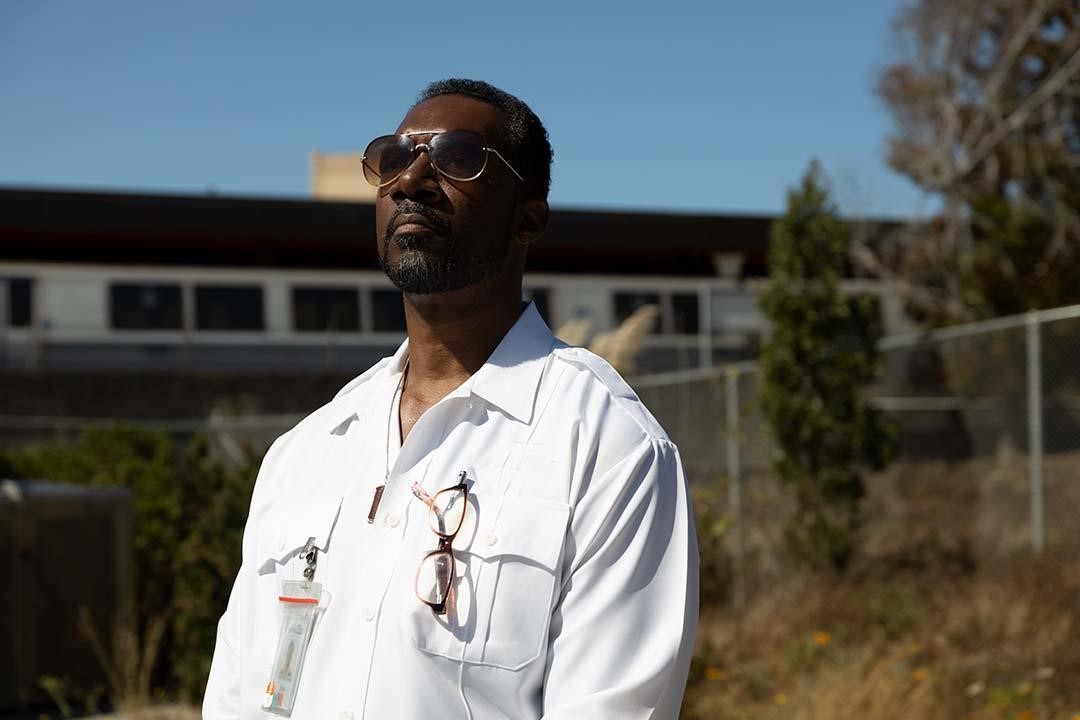 As the understanding of Covid kept evolving, transit workers have had to navigate and implement disorienting changes to safety protocols, sometimes day to day.
"As much as the science was changing, we were changing with it," Purganan said. "First it was only 10 people on the bus, then it was 20. Don't wear a mask. Wear a mask. Open the front door. Open the back door. Don't open the front door.
"And then they installed the shields [a plastic door between the driver and passengers]. It's kind of a false sense of security, as it's not a full shield and I have to open and close it constantly."
TARGETS FOR PUBLIC FRUSTRATION
Bus operators have an up-close view of how the pandemic has further stratified our cities, introducing new barriers for the most vulnerable to meet their basic needs.
"You think about people staying at home," bus operator Sultana Adams said, "but the first thing that really hits you as a transit worker is, I serve a lot of people who don't have a home, so they can't. So what's going to happen to them? They're still going to have to get on these buses to go back and forth."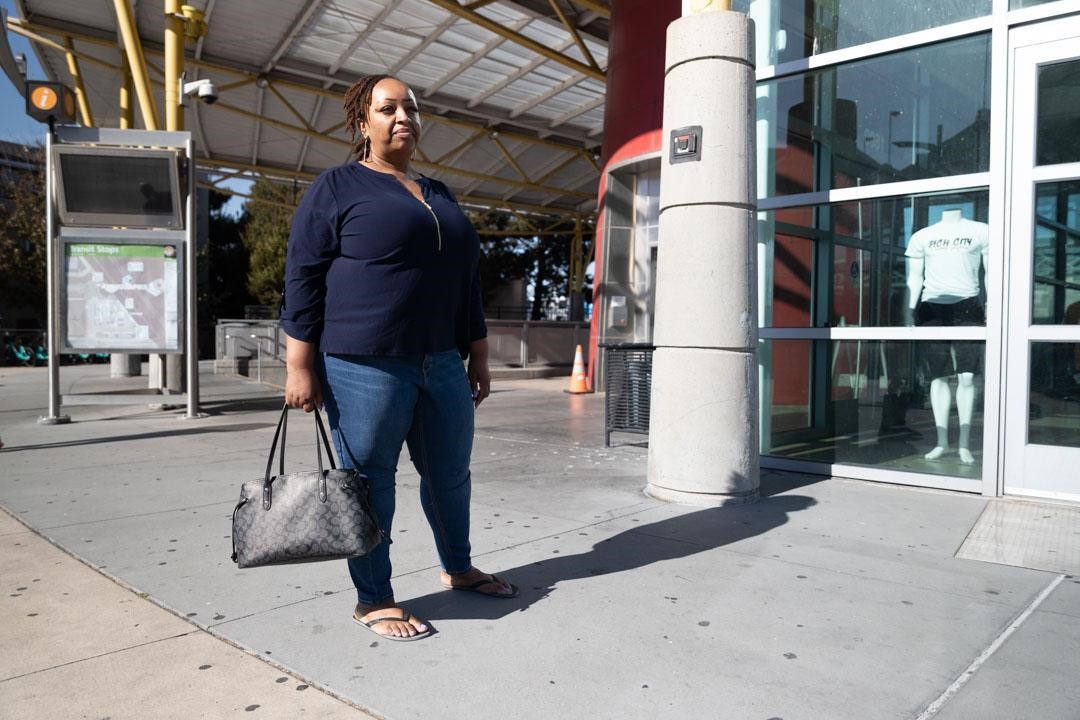 Once she overheard two passengers talking about the fact that a recycling center was closed, "which to them meant their way to earn money to get food, to get water, or to just get by. I think we are in a unique position, as transit workers, where we are able to see the pandemic from a whole different perspective. And we never got to stay at home, so we just had to keep pushing forward."
Transit workers have also been the targets of broadly felt frustration and disorientation.
"The easiest part is to drive the bus," Purganan said. "All the challenges come with the people. When people are angry, when people are frustrated, when people don't understand what's going on. When they get on the bus with an attitude or when they're angry about everything that's going on—who do they take it out on? Not the other passengers, but you right there in the seat."
Members of the public have even attacked bus operators—who, like restaurant workers and store clerks, became the face of Covid protocols.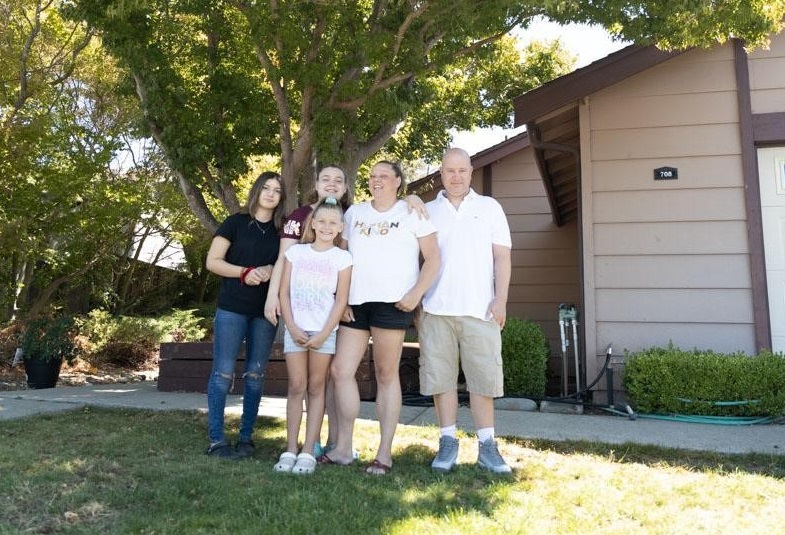 "A gentleman who I had to pass up on a rainy day because I was at capacity of my 10 passengers on a 40-foot bus, he took his umbrella and tried to hit me with it, covering me in water because it was raining outside," said bus operator Brandi Donaldson. "My heart breaks for him. I don't want to pass him up. My job is to move people through town. I have to enforce the protocols.
"Another two times enforcing passenger limits of 10, I've had my driver door, the entrance door to the bus, bashed in. They literally kicked the door in because I was at capacity."
Another time, a passenger attacked her for enforcing the mask requirement. "A gentleman did not have a face mask and I was out of face masks on the bus," she said. "I informed him that I don't have any, but he's more than welcome to try to get one from the other bus that was literally right in front of me. He punched in my protective shield. The whole entire shield literally came into my driver's seat, leaving me stuck. A supervisor had to come and help me pry it back out."
"The mental health of everybody has deteriorated over the last year and a half of the pandemic," Donaldson said. "I myself have felt it. I've seen it in my family, I've seen it in my co-workers, and I've seen it in the general public. We've always dealt with mental illness and passengers with mental illness, but it has skyrocketed, and the number of attacks on transit workers has skyrocketed."
In April 2020, shortly after the Bay Area went into full lockdown, a passenger spat on Donaldson. She had to take three days off from work, which she never received paid leave for.
FROM ISOLATION TO SOLIDARITY
Sultana Adams was also assaulted on the job: she was spat on by a passenger in 2020. "I remember most my fear and anxiety," Adams said. "I don't think it was really about being assaulted so much as, 'I have to sit here and wait to find out if I have this deadly virus.' During a time when I needed human contact more than ever, I had to stay separate, I had to be isolated from all the things that I really needed to be able to heal and move forward. It was rough.
"After I tested negative, then I was able to process being assaulted and figure out a way to make myself feel safe again—to take my power back, return to work, do my job. And it was that experience that motivated me to start getting involved in my union.
"Our company isn't protecting us. We have to do everything that we can to stand together, inform each other, and protect ourselves.
"It was definitely a horrible experience, but I think my light at the end of that tunnel was being much more empowered as a transit worker, doing something about all of the things that were wrong—and understanding that if I didn't, things weren't going to change."
Last summer, ATU members began to meet first informally and then formally through a union vote to develop the Hazard Pay Coalition. Members have organized to attend board meetings, circulated petitions, canvassed riders, and staged two rallies.
APPRECIATION PAY?
After several months of rank-and-file organizing, AC Transit management appears close to granting "appreciation pay." While some form of bonus compensation is welcomed, changing the name away from hazard pay dissociates it from the organizing efforts of the dedicated ATU Local 192 rank and filers who have fought for the district to recognize that their working conditions during the global pandemic have been hazardous.
"They just continuously try to take away more and more of our protections," Adams said. "And while I'm definitely happy to be moving more passengers now, because I didn't like passing people up, it's scary. It's very scary.
"And it's also insulting, because while they [management] say, 'Go back to full capacity, 50 people on a bus, standing room only,' they're still on Zoom.
"Most of the people at our general office downtown Oakland, they're not back at work and keep pushing their return date back because it's not safe. So what else can I take from that, except that we're expendable?"
The Hazard Pay Coalition and campaign were born from a growing belief in the union—that change comes from rank-and-file organizing. Adams captured this spirit when she said, "I couldn't wait for somebody else. I had to do it myself."
Joty Dhaliwal and Nathan Swedlow are members of East Bay Democratic Socialists of America.