Who Holds the Power in Joe Biden's White House?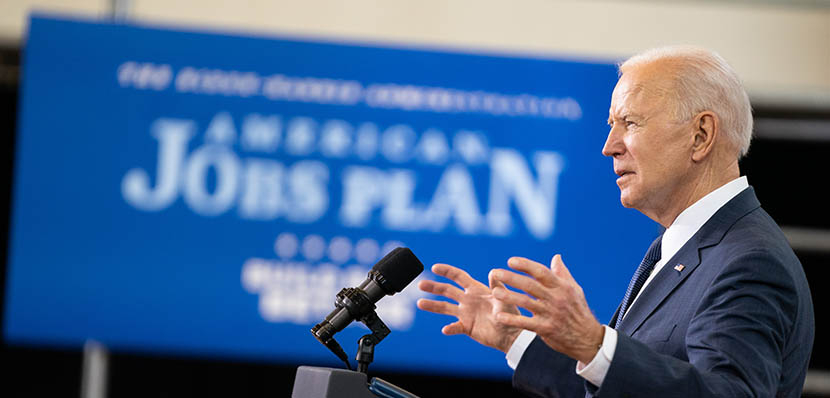 Credit should be given where credit is due. Joe Biden's stimulus package does more to help working people than almost any other piece of legislation in the last few decades.
Of course, that's a pretty low bar. But through direct payments and extended unemployment benefits, the American Rescue Plan boosted incomes for most working-class and middle-class Americans. It created a temporary child tax credit. It extended generous unemployment benefits through September. And it bailed out state and local governments to prevent a return to austerity.
Biden's stimulus bill was a big shift from Barack Obama's stingy response to the 2008 crisis and Donald Trump's tax cut orgy. But the question for working people is not where Biden's heart is at. It's this: who holds the power in his administration? The answer to that question will determine the opportunities and limits for reform in the next four years. So far, every indication we have suggests that business is still calling the shots in Washington, D.C.
BUSINESS BACKS BIDENOMICS
For decades, big business has wanted politicians to pursue austerity when it comes to people's needs. Slash budgets for education. Cut back on health care. Whittle away at unemployment benefits. But last year, the Covid crisis and the specter of economic collapse forced business to change its tune. And it's this change in business's policy preferences that should get the credit for Biden's stimulus.
From the start of the 2020 election, business was on board with the Biden agenda. A Yale poll of directors at America's largest companies found that 77 percent planned to vote for Joe Biden. CEOs also coupled their support for the Democratic Party with their wallets. Data suggests that CEOs from larger companies giving to Biden outnumbered those giving to Trump 2 to 1. Large donors as a whole accounted for 61 percent of Biden's war chest.
As soon as Biden was elected, the business world quickly closed ranks behind the administration and demanded a new and massive stimulus package.
Michelle Gass, CEO of Kohl's, put the matter bluntly in explaining her support (and the support of other major retailers) for a new stimulus package targeted at regular people: "Anything that puts money into the pockets of our consumers is a good thing."
In early February, Biden organized a meeting of corporate leaders to discuss the stimulus package. Jamie Dimon from JPMorgan Chase, Doug McMillon of Walmart, Tom Donohue from the Chamber of Commerce, and Marvin Ellison from Lowe's were among the CEOs courted.
Business rejoiced in its new-found closeness to the White House. Josh Bolten, CEO of the Business Roundtable, gushed about the administration: "The communication with the business community is good and the tone is good." Mike Sommers of the American Petroleum Institute noted: "My CEOs have been pleasantly surprised at the level of engagement that the industry has received so far."
Biden didn't have to wait long for this courting of big business to pay off. The corporate world was happy to offer its blessing for the stimulus. In late February, 170 business leaders in New York City signed a letter to Congressional leaders enthusiastically endorsing the relief plan. David Solomon of Goldman Sachs, Stephen Schwarzman of Blackstone, and Larry Fink from BlackRock were among the signers.
The $1.9 trillion act was finally signed into law in March. A quarterly poll by the Business Roundtable showed a sharp jump in CEOs' confidence in the economy. Plans to hire and invest were back on.
The Business Roundtable's CEO called it "among the sharpest and quickest recoveries in optimism in the history of our survey." A Yale poll of 80 CEOs in the middle of March showed 71 percent support for the stimulus. That was about the same as the 70 percent of the public who supported it. The poll also found retailers and leisure industry executives excited about the possibility of direct payments to consumers translating into rising profits.
By the end of March, big business's big bet on Biden seemed to be paying off.
BUSINESS WINS ROUND TWO?
The question now is what comes next.
In the spring, Biden and the Democrats announced new goals of boosting infrastructure spending and expanding the social safety net.
But unlike the relief bill, which was paid for by borrowing money, these new initiatives initially were to be paid for with higher taxes. The corporate tax rate would go up to 28 percent, from 21 percent. And various taxes on the wealthy would be increased.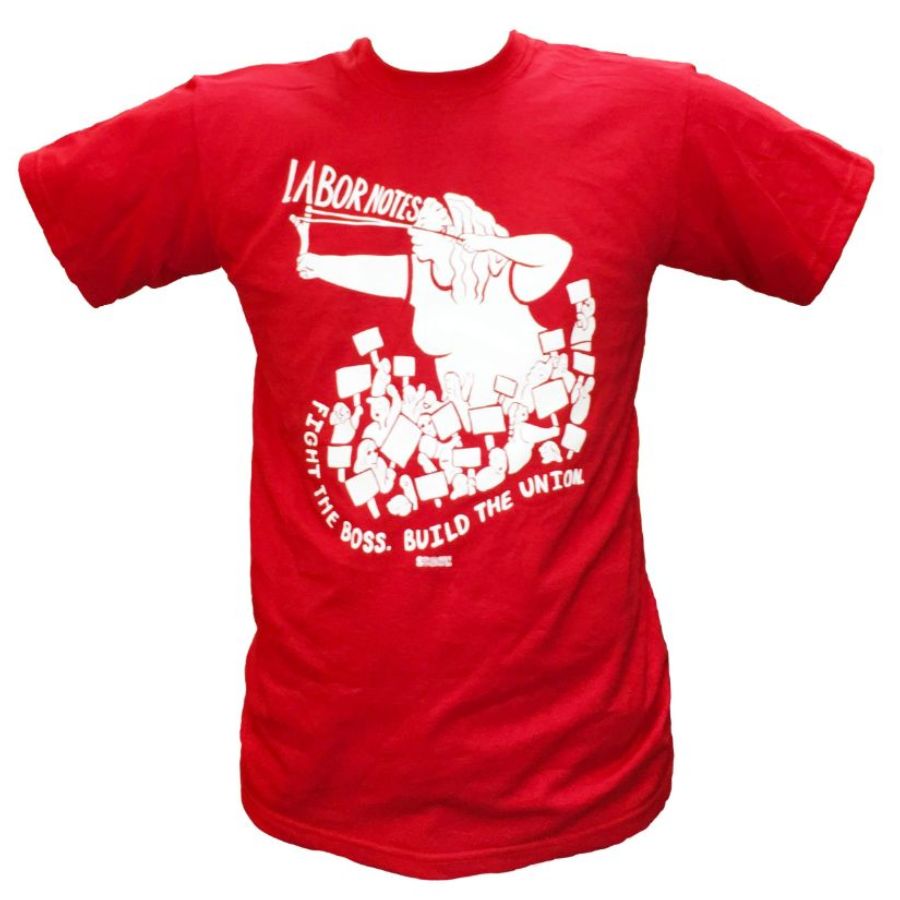 Business would have none of it.
Right out of the gate, the Chamber of Commerce denounced the proposed corporate tax increases as "dangerously misguided." (Even though the plan would not even restore the rates to their pre-Trump level of 35 percent.) The CEO of Raytheon warned of a 20 percent cut in the company's investments if the hike went through. After learning about the administration's plans to double the tax rate on the wealthiest, various investors weighed in. They described the plan as "insanity," a threat to "the golden goose that is America," and a "slap in the face of entrepreneurs."
The administration immediately began to cave. Right after announcing the plans, Biden officials responded to corporate pushback by insisting that they were open to scaling back their ambitions. Brian Deese from Biden's National Economic Council told Fox News Sunday: "If people think this is too aggressive, then we'd like to hear what their plans are. It's something we want to have a conversation about." (By "people," Deese presumably meant corporate leaders.)
Speaking to more than 50 CEOs from Google, AT&T, Dell, Ford, Intel, and other companies, Biden's Secretary of Commerce said of negotiations with the corporate world: "I've been encouraged. Nobody likes to talk about the pay-fors, but there is room for compromise."
It seems now that Biden and his team have reached that compromise. The White House dramatically scaled back its ambitions in order to get a package that even some Republicans could support. A corporate tax hike is nowhere to be found in that proposal. Since its release, Congressional Democrats have also put forward a major new package investing in social programs, but its fate remains very uncertain.
There should be no doubt that in the fight to define what the Biden administration is about, the corporate world is on the offensive. If business gets its way no major move that significantly encroaches on its own power will be tolerated. Hopes for significant increases in corporate taxes or big steps to strengthen the labor movement seem dim.
FEAR OF A POPULIST REVOLT
Not that business always gets its way.
It takes powerful social movements to win major reforms that improve the lives of working-class people. That's the lesson of how reforms in the New Deal and the Civil Rights Movement were won. If there's hope that Biden's administration may yet be a means for winning some big changes that could improve our lives and shift power to us, it's to be found here.
In the meantime, Biden's administration does mark a shift away from austerity, at least for as long as that shift is profitable for big business. But this is not because Biden and the Democratic Party have been convinced of the need to empower workers and challenge corporate power. Every indication we have suggests that the partial turn in policy is a result of business and the Democrats fearing another major recession and wanting to prime consumer spending—and fearing a populist revolt.
Don't take my word for it. Some might remember Biden's promise to donors in the summer of 2019 that "nothing fundamental would change" if he won. But few know the full context. This is Biden telling his bigshot donors what his administration would do:
The truth of the matter is...you all know in your gut what has to be done... [N]obody has to be punished. No one's standard of living will change, nothing would fundamentally change. [But] when we have income inequality as large as we have in the United States today, it brews and ferments political discord and basic revolution. Not a joke… It allows demagogues to step in and say the reason we are where we are is because of the other. You're not the other. I need you very badly. I hope if I win this nomination, I won't let you down.
It's our job to insist that, yes, business and the rich are "the other." They created this crisis. They should pay to get us out. And while we're at, we in the working class of this country deserve more power on the job and in government.
It's going to be a fight. And we're entering that struggle against a powerful billionaire class that is pressing the administration on all fronts. Progressives who eagerly await the next big moves from the White House are likely to be disappointed.
As in the past, hopes for big changes will rise or fall instead with the capacities of the working class to win them from below.
Neal Meyer is a member of the New York City chapter of the Democratic Socialists of America and GSOC-UAW Local 2110.