New York City Workers with Disabilities Fight for Inclusion in Pandemic Recovery, Mayoral Race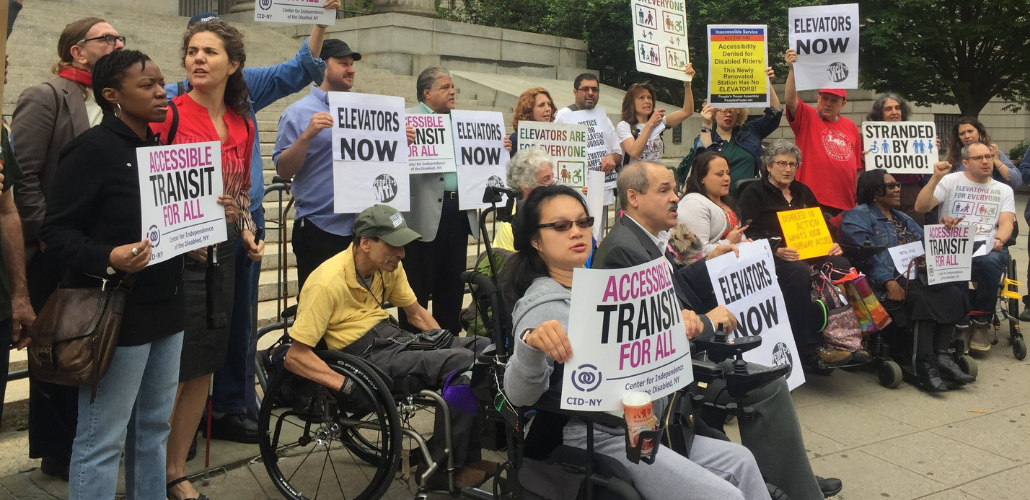 Even before the pandemic, unemployment among disabled workers in New York City was at a crisis level—just 30 to 35 percent were employed. Over the past year, the situation has grown even worse.
Independent living centers, which help disabled residents find socio-economic stability, reported that more than 50 percent of their clients were let go from their jobs, the Center for an Urban Future found in a March 2021 report.
Now, leaders of these centers are preparing a policy platform and calling for greater resources from City Hall hopefuls. As talk of pandemic recovery intensifies and the June 22 primary for citywide and council races fast approaches, leaders see an opportunity to make inroads against growing inequities.
FIRST FIRED, LAST REHIRED
The United States Census estimated there were nearly 900,000 people with disabilities in New York City as of 2019; the Office of the New York State Comptroller put it even higher, closer to 930,000 in 2017.
That's a population close to twice the size of the borough of Staten Island. It's a broad group of people, cutting across class, racial, and gender identities, with disabilities such as visual, hearing, ambulatory, cognitive—the list goes on.
"We're the nurse, the doctor, the police officer, the educator, the person who's cleaning the sidewalk, the person stocking shelves in stores," said Christina Curry, executive director of the Harlem Independent Living Center. "You don't need to be born in this community. It can happen at any moment."
Independent living centers like Curry's offer job training, counseling, and educational programs. Organizer Ed Robert led efforts to develop the independent living movement in the 1970s in Berkeley, California, as a means of empowering disabled people to live fulfilling lives on their own terms.
But New Yorkers with disabilities face a longstanding employment crisis. "Poverty is a huge, huge issue," said Susan Dooha of the Center for the Independence of the Disabled, a nonprofit that serves 40,000 New Yorkers annually.
Data compiled by the University of New Hampshire Institute on Disability Statistics showed that about 26 percent of people with disabilities were living below the federal poverty level last year. The poverty level for a family of four in the United States in 2021 is an annual income of $26,500.
"We're the last hired, first fired, and last rehired if things work the way they are now," said Susan Scheer, founder of the city's Access-A-Ride program (launched in 1990, the initiative offers a door-to-door transportation service to disabled New Yorkers) and CEO of the Institute for Career Development.
Often the main barriers to employment are "misinformation, fear, stigma," Curry said. "Our common goal is to get the disabled community employed, to have access to the community, to remove those barriers."
TRANSIT A HUGE OBSTACLE
With thousands out of work, transit reform will be crucial to bridging the gap.
Joe Rappaport of the Brooklyn Center for the Independence of the Disabled points to a survey by the New York Independent Living Council. "Transportation is cited as the second-most prominent reason for people to have trouble getting employment," said Rappaport. "Second to discrimination."
Less than one-quarter of New York City's subway stations are compliant with the Americans with Disabilities Act (ADA), which passed over 30 years ago. And that's if none of the elevators are out of service.
Many advocates want to see the transit system overhauled to reflect the principle of universal design, in other words, the reconstruction of spaces so that they can be accessed and understood by the largest group of people, regardless of their background and ability. Many of the changes community members would like to see, such as accessible subway stations and taxi cabs, are already mandated by city, state, or federal laws like the ADA.
Rappaport and others are involved in a growing number of accessibility-related lawsuits against local and state government to force these reforms. While he couldn't comment on any one case in particular, he said he sees a decades-spanning trend.
"Typically, the response of the city when a disparity or shortcoming is pointed out by members of the community or organizations is, the city just says, 'We're going to fight this with everything we've got.'" Rappaport said. "This isn't the de Blasio administration, or Bloomberg, or Giuliani, or Koch or Dinkins—it's every administration.
"It's inexcusable and it costs money. We're going to win. The city's going to lose. But in the meantime, the city's lack of action puts people at risk."
EMPTY BOARD SEATS
While it's true that New York Governor Andrew Cuomo and state legislators in Albany have immense power over the Metropolitan Transit Authority (MTA), New York City isn't powerless when it comes to decisions on the system's capital projects.
The new mayor, whoever that turns out to be, may have a rosier relationship with the governor's office than current Mayor Bill de Blasio does. Rappaport suggested a new mayor should redouble efforts to appoint members to the MTA Board; there are two vacancies now, but Cuomo has made no concerted public effort to get de Blasio's nominees confirmed by the state senate.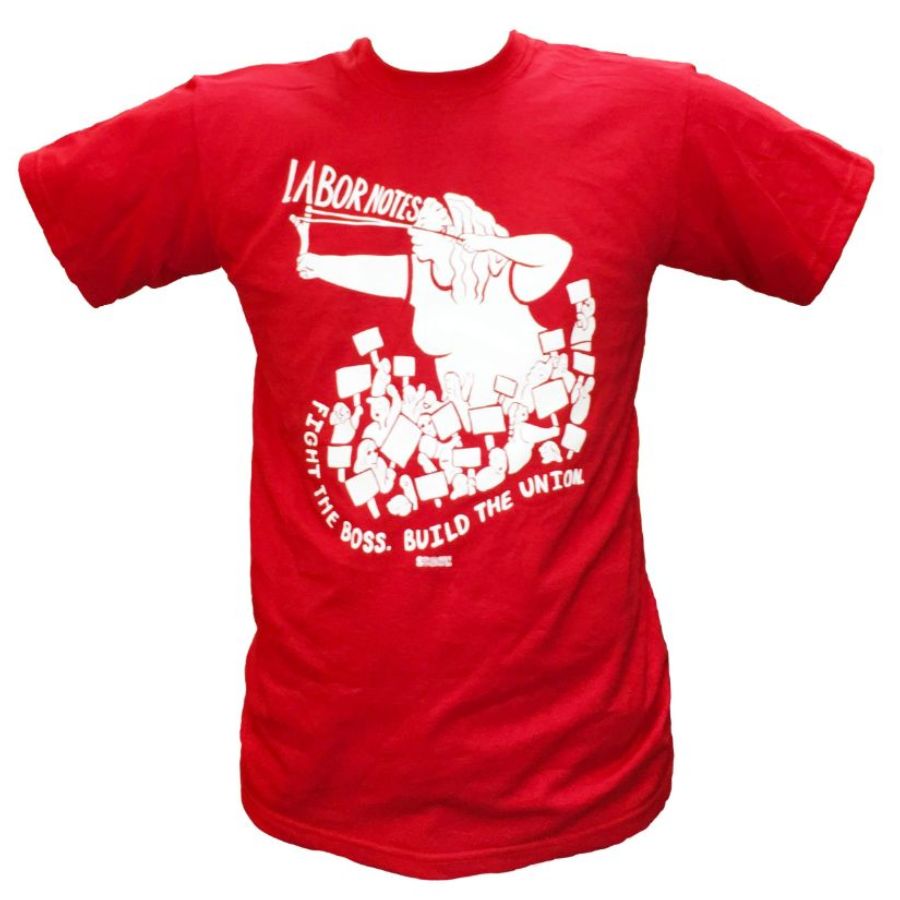 These individuals would have veto power over capital projects that don't, for instance, include financing the construction of additional elevators in the city subway system.
"Other entities—the state senate and assembly for example—over the years, have influenced the direction of the MTA's capital program by using the threat of veto power to get what they want," Rappaport said. "It's not an unheard-of idea."
In April the MTA proposed "Zoning for Accessibility," a series of zoning reforms to incentivize private developers with the promise of financial awards to build elevators in the city's subway stations.
This proposal aligns with the transit system's five-year plan released in 2019 to pump millions of dollars into accessibility-oriented upgrades at dozens of stations. This week several transit and accessibility advocacy groups rallied together to call on President Biden to include $20 billion for this capital plan in the proposed federal infrastructure bill (also known as the American Jobs Plan).
CITY MUST LEAD BY EXAMPLE
And yet, even if transit options were widely accessible, other barriers to employment abound—chief among them, discrimination by employers.
Brett Eisenberg has been battling it for decades; before his current role as executive director of the Bronx Independent Living Center, he was at the insurance company American International Group working to improve corporate hiring practices.
"There's a lot of misinformation out there about hiring people with disabilities," said Eisenberg. "A new administration should lead by example. If you're not hiring people with disabilities, how can you expect anyone else to?"
Many advocates point to the federal hiring quota for people with disabilities as a standard that the city should adopt, since it currently does not have one. Under the Obama administration, the federal government required that people with disabilities comprise 7 percent of its workforce; it soon surpassed that figure, hitting 14 percent in 2016.
SHUT OUT OF ELECTIONS
In an open letter to candidates for municipal office this spring, a coalition of independent living center directors and advocates demanded that campaigns become more accessible to disabled voters.
"Federal and local laws require reasonable accommodations for people with disabilities, including allowing full access to events, forums, and meetings," they wrote. "But those laws often are ignored, and we end up shut out of the electoral process."
The letter hasn't gotten much response. "To be honest, we received a little inquiry, but not what we would want," co-signer Eisenberg said. "In general when we talk about people with disabilities, the biggest problems we have are attitudinal."
With primary day drawing near, a mix of co-signers of the April letter and others are working to release a formal platform to present to candidates on behalf of the disability community.
"It's late in the game, but we think it will be useful for the next administration," Rappaport said, "not just the next mayor but the next city council and other officials."
'NOT EVEN ON THE RADAR'
Only a few candidates had reached out to center leaders by the time of writing this article. Many advocates are concerned that services for the disabled are still largely left out of the political discourse.
"I have to be very careful, because politicians have very long memories," Curry said. "We're not even thought about to be forgotten when politicians and candidates start talking about what they want to do to help New Yorkers. We're not even on the radar.
"We're constantly re-educating them: we're here. You want us to go vote? Well, it would be nice if you would help us in that fight to make sure the polling place is accessible."
For Scheer, it comes down to political will. "Disability is a product of the environment, and the environment can be adapted," she said. "I use a wheelchair, so stairs make me disabled when a ramp makes me abled.
"I don't want to be having this conversation again with somebody in 20 years. This is our moment and we can really change the tide."
Emmet Teran is content manager of Unit, a digital platform launched to help U.S. workers form unions. He's also a New Yorker with low vision and an Urban Policy & Leadership Master's student at Hunter College. Follow him on Twitter @ETerannosaurus.