'Nurses Over Billboards': Two-Day Strike Hits Site of New York's First COVID Outbreak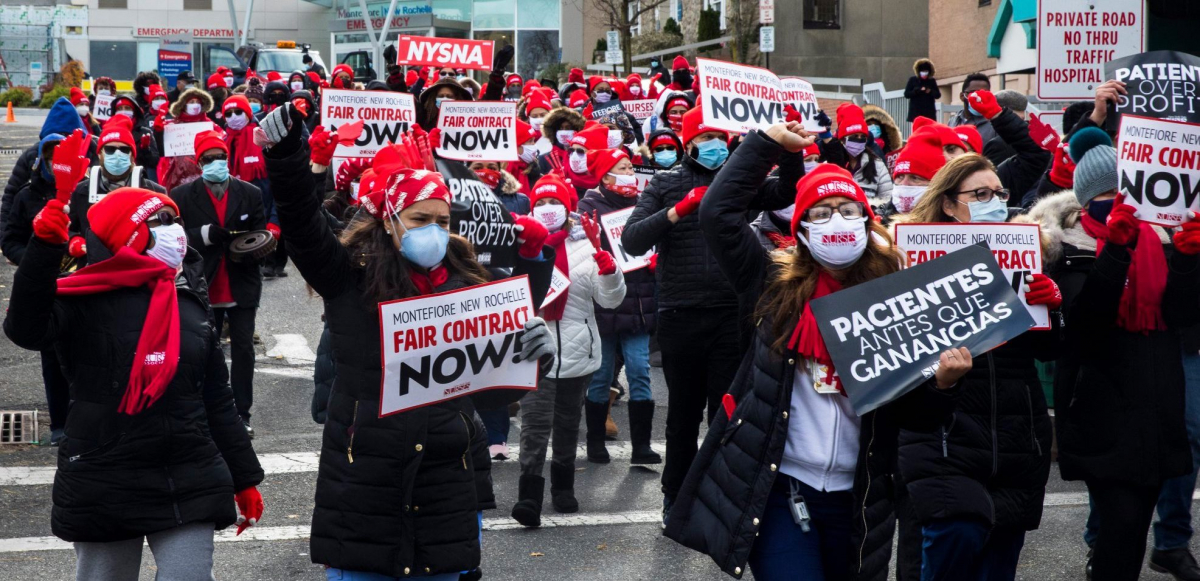 Nurses at Montefiore New Rochelle Hospital struck this week over safety and staffing.
"We're petrified of a resurgence of COVID," said registered nurse Kathy Santoiemma, a 43-year veteran of the hospital. "We lived through it. We were ground zero of the COVID pandemic. We had the first case in New Rochelle actually—we became a totally COVID hospital. And that's what we did for months."
The city of New Rochelle, in Westchester County, was the site of New York's first COVID-19 outbreak. Nurses at Montefiore New Rochelle worked through one of the most difficult periods of the pandemic thus far.
The recent rise in COVID-19 cases, both in New York City and throughout the United States, has nurses worried that the winter will bring a similar crisis—a situation they desperately want to avoid.
'WE NEED MORE STAFFING'
The two-day strike on December 1-2 comes after contract negotiations between the New York State Nurses (NYSNA) and Montefiore management failed to reach an agreement.
Nurses authorized it on November 20, with 98.4 percent voting in favor, and NYSNA issued the legally required 10-day notice to strike. Rather than meet the nurses' demands to address a staffing shortage, increase wages, and offer health care upon retirement, Montefiore management chose to endure the strike.
"We haven't had a contract for two years," said Santoiemma. "We don't want to strike, but it's our last resort. And the basic ask that we have is for staffing.
"We lost a lot of staff, we had staff go out because of illness. We had a nurse pass away. We had a lot of nurses leave the Montefiore New Rochelle and they have not rehired them. We don't know what to do to get prep staff, and now nurses are leaving because our contract is so awful."
During the initial wave of the pandemic in the spring, the ranks of nurses at Montefiore New Rochelle were supplemented with travel nurses from around the country. Now those same nurses are needed in their home states as infection numbers reach record highs nationwide. The lack of available nurses undermines both patient and staff safety, as nurses are expected to provide the same care and attention to an ever-increasing number of patients.
"The bottom line is we need more staffing, and we need it before everything starts to get bad, before it gets more dangerous for staff and for the patients," said Shalon Matthews, a registered nurse in the emergency room. "It comes down to a safety issue. The hospitals are not prepared. Right now, we're in the same position we were in, and actually we have even less staff now than we had in March and April because we've lost several nurses."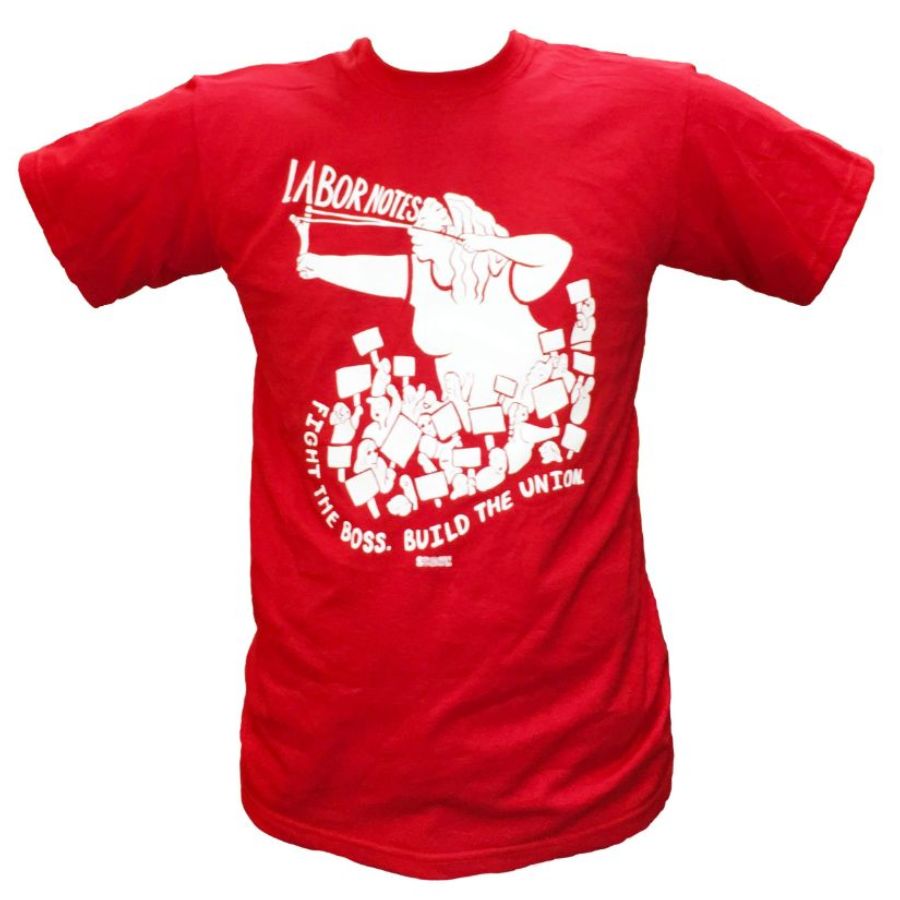 There was 100 percent strike compliance among nurses. Night nurses walked out of the hospital together at 7 a.m. on December 1. Nurses from other Montefiore facilities, members of other unions, community members, and elected officials showed up in support. A urologist's office one block away opened its bathroom to strikers. Supporters brought coffee and cookies.
NURSES OVER BILLBOARDS
Despite reporting $29.1 million in profits during the first nine months of 2020 and receiving $768.3 million in federal stimulus funds, of which $172.4 million has yet to be allocated, Montefiore management has refused to hire more nurses.
The health system recently announced a $272 million expansion at its White Plains hospital and finalized its purchase of St. John's Hospital in Yonkers. It also spent $3.4 million on billboards thanking its staff for working during COVID-19. This contradiction has not gone unnoticed; several weeks ago nurses launched a sticker campaign, "Nurses Over Billboards."
"Our hospital is not in a very affluent area," said Santoiemma. "Our patients are mainly Medicare, Medicaid patients, and they don't make a lot of money on these patients like they make in White Plains or other places that have insured patients. So of course they're not going to invest the money in us. And they've even told us we have to be careful where we invest our money. So, this is a problem because our patients deserve the same care that everybody else deserves."
In a press release before the strike, Montefiore dismissed the nurses' concerns, claiming that "NYSNA is striking because they want the power to dictate staffing assignments and hand out plum positions to their friends, while Montefiore believes the decisions on how to treat patients and make these assignments rests not with any one group alone, but with the entire team caring for the patient."
The hospital chose to start transferring patients to other sites even before the strike, forcing very sick patients and families to have to travel to other hospitals that were already overflowing, like Montefiore Moses in the Bronx. Nurses estimate that patient capacity was decreased by at least 30 percent. They're worried about their patients and know that the hospital could have chosen to hire agency nurses for two days.
'WE WERE THE ONES IN THERE'
For veteran nurses, the obstinance of Montefiore management reveals an embarrassing lack of integrity and concern for those the hospital supposedly exists to serve.
"We were the ones in there during COVID," Santoiemma said. "Everybody else was in their locked offices or wherever they were. And we were the only ones there. We were the ones that were the patient's families, we were the ones that were the patient's priests, we were the ones that did everything for the patients, and it's pathetic that this is how they would treat us."
NYSNA nurses in Albany also struck on December 1. Two thousand nurses there are fighting for a first contract at Albany Medical Center over similar issues: staffing concerns during the pandemic and management's disregard of personal protective equipment standards to prevent the spread of COVID-19 among nurses and patients.
Kris Parker is a Brooklyn-based writer and photographer.