It Took a Boatload of Uber Cash to Beat Self-Organized Drivers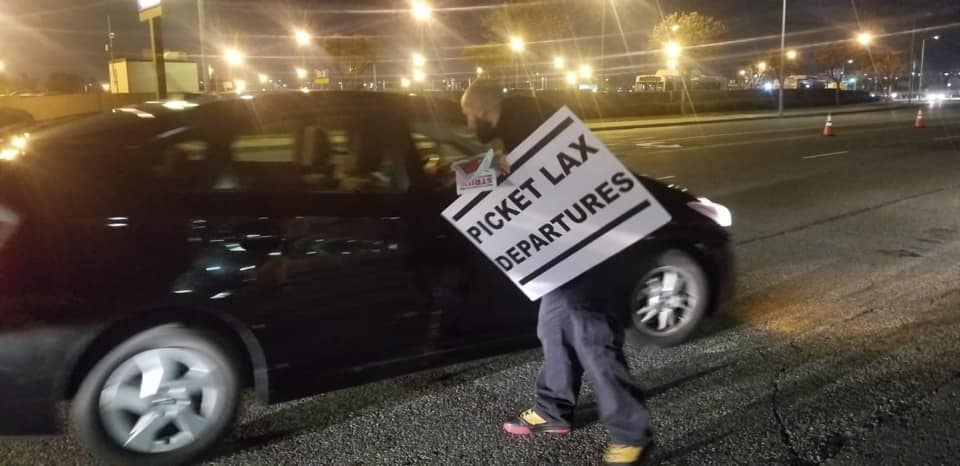 Workers suffered a devastating defeat in California's Proposition 22, the most expensive ballot measure in U.S. history. "Gig economy" giants Uber, Lyft, Instacart, and DoorDash spent $200 million to pass the measure, which exempts them from basic labor laws.
"It's a disappointment, but it's not surprising," said driver Tyler Sandness. "$200 million is going to buy you a big voice."
The companies are already promising to push similar laws elsewhere. "Going forward, you'll see us more loudly advocate for new laws like Prop 22," said Uber CEO Dara Khosrowshahi in a company earnings call shortly after the election.
Prop 22 codifies the misclassification of rideshare and delivery drivers as independent contractors, not employees—overriding recent California court rulings and legislation. Drivers will get some benefits they were previously denied, but far less than other employees are guaranteed. A UC Berkeley study found that the proposition would guarantee workers, on average, $5.64 per hour, far below the minimum wage.
To make matters worse, the new law defines what it would take to overturn it: a seven-eighths supermajority in both houses of the state legislature.
It would be easy to see this disaster as one more example of how big money controls politics. But why did Silicon Valley feel compelled to spend so much in the first place? A big reason is that rideshare drivers across California have been organizing, very effectively, on a shoestring budget.
A little-known "start-up" union, Rideshare Drivers United, has grown 19,000 members strong over three years using an organizing model that relies on new technologies, support from unions and nonprofits, and most importantly, strong relationships among workers.
The California Labor Federation and unions including the Service Employees (SEIU), the Teamsters, and the Food and Commercial Workers (UFCW) spent $20 million in an effort to defeat Prop 22. RDU supplied the worker voices. The #NoOnProp22 campaign used Zoom rallies, car caravans, and worker-produced online videos. Many drivers volunteered for phone and text-banking sessions. By November 2, RDU members had contacted 1 million voters.
GRASSROOTS ORIGINS
RDU emerged out of grassroots protests in August 2017 against the lower-than-minimum wage that Uber and Lyft were paying to drivers at LAX Airport.
The organizing began when drivers were asked to wait for passengers in queue in a lot outside the airport. "We would stand there for hours waiting, and we had a chance to talk," said driver Esterphanie St. Juste, a founding member. "We realized the companies were taking more than 20 or 25 percent of the fare."
An app developer named Ivan Pardo heard about the LAX protests, started volunteering with RDU, and built an app to help coordinate their organizing.
A $4,000 grant paid for Facebook ads that brought drivers to the RDU website, where they could become members, participate in surveys, and schedule a call with a volunteer organizer. Through Pardo's app, organizers talked with drivers, identified potential leaders, and began to build an organizing committee in Los Angeles, and branches in San Diego and San Francisco.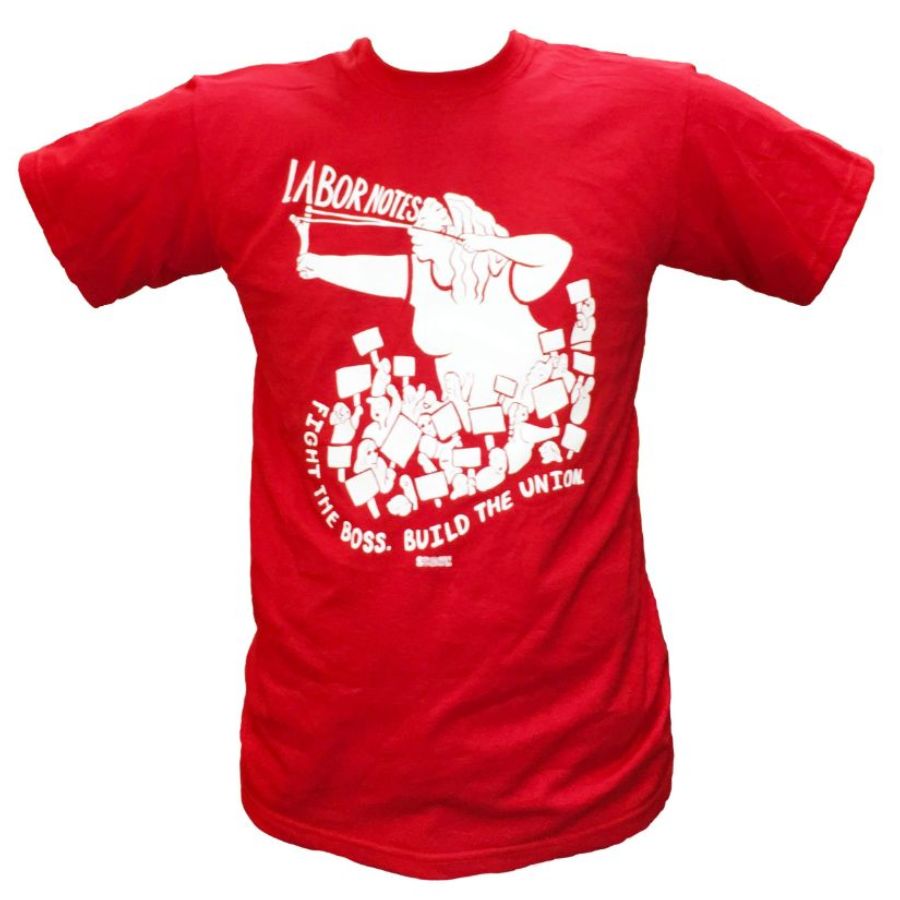 RDU's approach stood in contrast with established unions. In the wake of the 2018 Dynamex ruling, where the California Supreme Court set forth standards defining independent contractors, reports emerged that SEIU and the Teamsters were seeking to use the ruling as leverage to negotiate a backroom deal with Uber, Lyft, and the governor, rather than do the hard work of organizing drivers.
A GLOBAL STRIKE
Uber and Lyft announced pay cuts for drivers in 2019, seeking to impress Wall Street before their Initial Public Offerings (IPOs). RDU organizers met immediately to strategize.
Drivers decided to strike against both companies on March 25, 2019, for 25 hours in protest of a 25 percent wage cut, and to picket at Uber's hub in Redondo Beach.
The strike drew media attention and propelled RDU from 3,500 to 4,700 members in a month. The buzz spread across the country; other emerging driver groups said that next time, they would strike too.
RDU decided to lead a national day of action on May 8, the eve of Uber's IPO. Drivers in at least 10 U.S. cities and on five continents struck against Uber that day. Presidential candidates Biden, Sanders, Warren, Harris, and Buttigieg tweeted their support.
As RDU made headlines, progressive legislators introduced Assembly Bill 5, designed to write the Dynamex ruling into California law. Some unions now saw the possibility that rideshare drivers could win collective bargaining rights—and started paying closer attention.
Partnering with the Transport Workers (TWU), rideshare drivers developed their own lobbying strategy, bringing gig workers' voices to the fight being waged by the California Labor Federation. The bill was signed into law last fall, set to go into effect on January 1, 2020.
NOT YET DEFEATED
But immediately Uber and Lyft took legal action seeking exemption. One month later, the four giants announced they would pursue a ballot initiative—what became Prop 22—to rewrite the law altogether.
Sandness said RDU will fight the new law. It might do so through the courts, or by pushing for federal legislation, or by seeking a policy change from the National Labor Relations Board under a Biden administration.
"We will continue to organize drivers," said Sandness. "Although we've taken a big step back, rideshare associations like RDU are more important than ever."
"To beat the tech companies and change the scales so that drivers have something with real teeth," said organizer Eric Dryburgh, you need a union that is "built like RDU. It has to come from the drivers."
Brian Dolber is an assistant professor of communication at California State University, San Marcos, and an organizer with RDU.