Interview: "We Are Fighting for Our Lives Against People with Money and Power"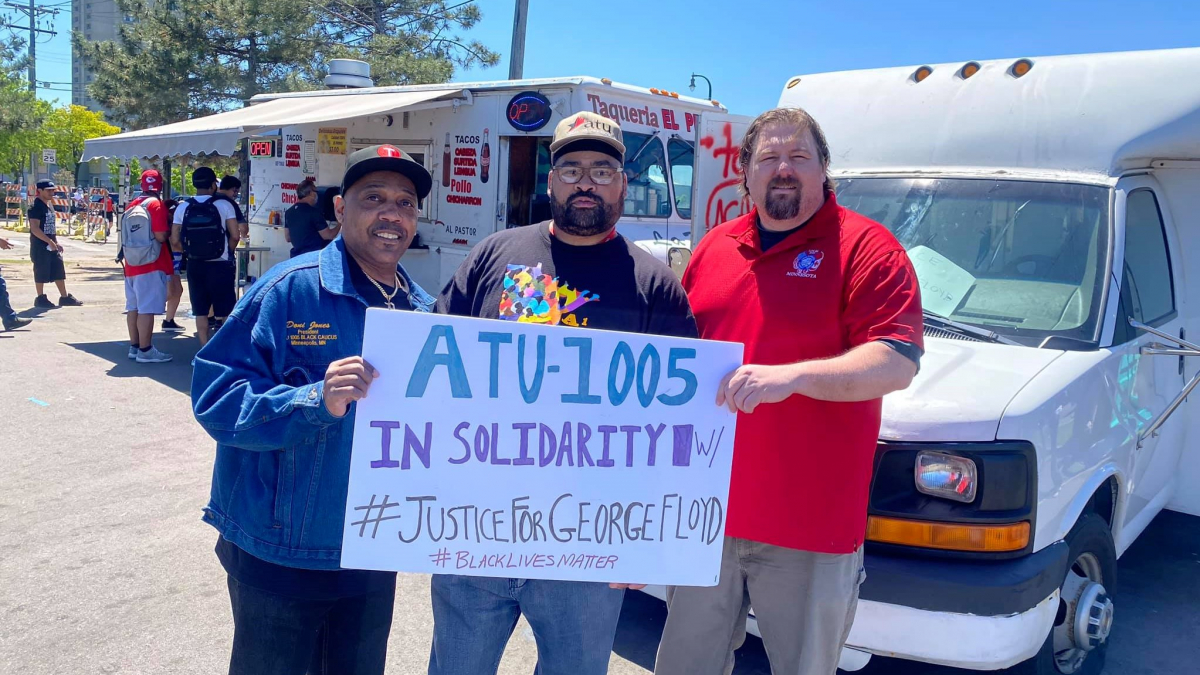 Since the video was released of Officer Derek Chauvin pressing his knee on the neck of George Floyd for almost nine minutes as Floyd said his last words, "I can't breathe," protests have exploded in eighteen countries and all fifty states. The cry of Black Lives Matter can be heard in small towns and big cities throughout the United States.
The question is, will organized labor recognize their collective power and step up in this moment to propel the movement forward? In Minneapolis, bus drivers organized under the Amalgamated Transit Union (ATU) Local 1005 provide an example of what that looks like. After protests erupted, they refused to transport police officers and instead made it clear that they stood with the broader working class.
Bianca Cunningham, an organizer and staff writer at Labor Notes, recently sat down with Doni Jones, bus driver and president of the black caucus of the ATU's Minneapolis local, to discuss policing and how to bridge the gap between Black Lives Matter and the labor movement. —Jacobin editors
Bianca Cunningham: What's it been like for you these last couple weeks?
Doni Jones: It's been really hectic. We already had drivers who didn't want to drive because of COVID, and then we were expected to transport the police. There was one instance of police getting on our bus and an officer recording a video of himself saying, "We're the bone crushers, and we're going to kick some n-----s' asses."
We are not receiving hazard pay and have not been this whole time. This is making tensions twice as high — they are expecting us to do too much.
All of this led us to refuse to transport the police. The transit authority tried to say we had to use our personal or vacation time if we refused to bus the police. The Metropolitan Council, who runs metro transit, got $226 million from the federal government for COVID relief, and yet we still aren't being paid, and we are out here in the streets taking the risks.
Now that the National Guard is gone, there are no police buses. We held our stance while they were here and decided to just use our own time.
Why is it important to have a black caucus? What role do they play in the broader union?
The black caucus is for everyone, not just for black people. I founded it and started it in 2017. It was the first black caucus in Local 1005.
It's a tool that we use to educate and get engagement from union members. There are black issues that need to be addressed on the job site. There is racism on the job. We are the last hired and the first fired. We also experience more extreme discipline than our white counterparts.
But I have tried to instill the idea that we are all in this together.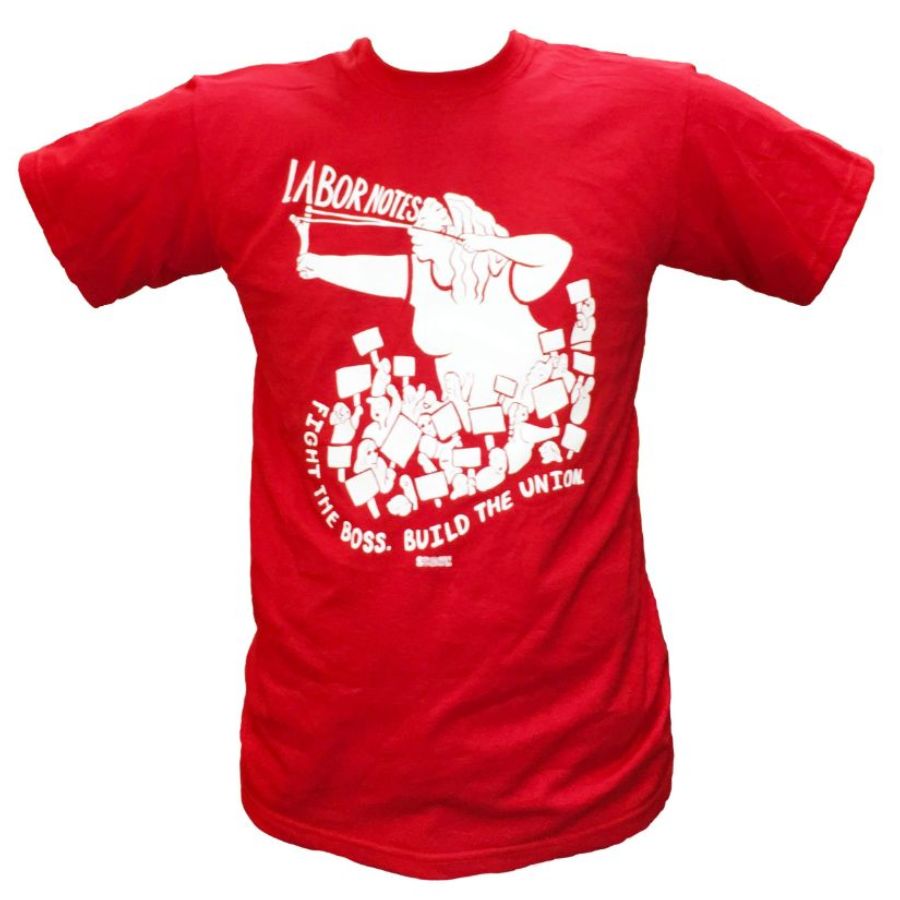 In a recent speech where you announced that ATU Local 1005 would no longer be transporting police officers, you also said that the only color that matters is green and that you wouldn't be in this position if you had money. Can you say more about that?
My grandfather would say, "The only color that matters is green." He warned me of this as I grew up to become a man.
What I meant by that is money equals power, and since we don't have money, we have to take our power in the streets. We have numbers, but it takes a long time to build power without money.
Right now, we have no ownership or power within the current institutions. I look at George Floyd, and he got murdered over a supposed fake $20 bill. It always comes down to money. We all have the same interests at the end of the day. We are fighting for our lives against people with money and power.
In that same speech, you posed a question to the crowd. You asked, "What are we going to do to police our own communities?" What does that mean to you?
It's simple. We have to bring respect back into our communities. We don't need the police to come in and beat up our kids; we need to have resources so that we can educate and protect our children.
We grew up with the idea of "it takes a village." We've gotten away from those principles. The culture has turned so individual.
We need to be talking about how we can support one another and uplift one another. We have to stand up and stick together. We have to start holding ourselves and our electeds accountable: Amy Klobuchar was a DA and has zero police convictions — do you think we wanted her to be president? No! She is a part of the system.
Why do you think it's important that organized labor speak up about issues of racial justice and police brutality? What could unions do both in this moment and beyond to fight for the societal changes needed to end systemic racism?
Labor needs to look at the source. Once you take the color out of it, you say poor people. Poor people are getting screwed out of their jobs, poor people are losing benefits. There are a lot of people who would never march for black lives, but we need to convince them that poor white people have the interests of poor blacks. This is about everyone. We all need health care, we all need better wages, we all need job security.
Many unions in Minnesota were out passing out food, water, and supplies to the protesters. This is a simple way to show solidarity. We also need more political education in our unions on these issues. The goal is to get people educated so that they will turn into active members.
This interview was first published in Jacobin.