Movie Review: Car Wash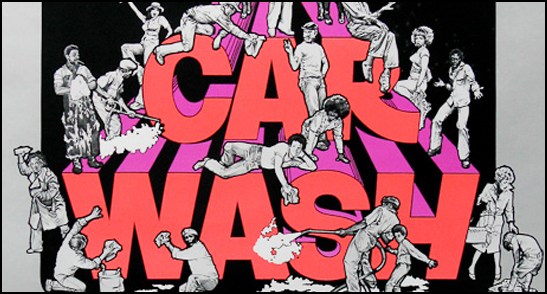 You've probably noticed that Hollywood doesn't turn out many movies about unions. But, says film buff and labor historian Toni Gilpin, there are some overlooked movies out there that depict working people and their lives on the job even though they might lack scenes with picket lines. This is her first installment in an occasional series.—Eds.
One day on the job with some minimum-wage workers: can there be a movie in that? Absolutely—it's the 1976 comedy "Car Wash." Now largely remembered for that infectious theme song, few films so accurately convey exuberant blue-collar on-the-job comradery.
The movie's African American director, Michael Schultz, once spent a year in a Milwaukee steel mill, which may explain his sensitivity to workplace dynamics. And underneath the raucous humor, "Car Wash" supplies a surprisingly bittersweet and complex portrait of working people.
The crew at the Dee-Luxe "Car Wash" in Los Angeles (mostly African Americans, but there's also a Latino, a Native American, and one hapless white fellow) dream of escaping everyday indignities in a variety of ways: through romance, musical stardom, superhero fantasies, or, in the case of Black militant Abdullah, yearning for revolution. The gruff ex-con Lonnie, harassed by his parole officer and struggling to support his children, has more immediate aspirations: a raise.
Schultz presents these characters without condescension, and despite the incessant exchange of (usually) playful insults, the tolerance the workers extend each other is evident throughout. Remarkably for the time, for instance, assertively gay Lindy does not serve as an object of ridicule and in fact delivers the film's most memorable put-down.
UP-TEMPO AND DOWNBEAT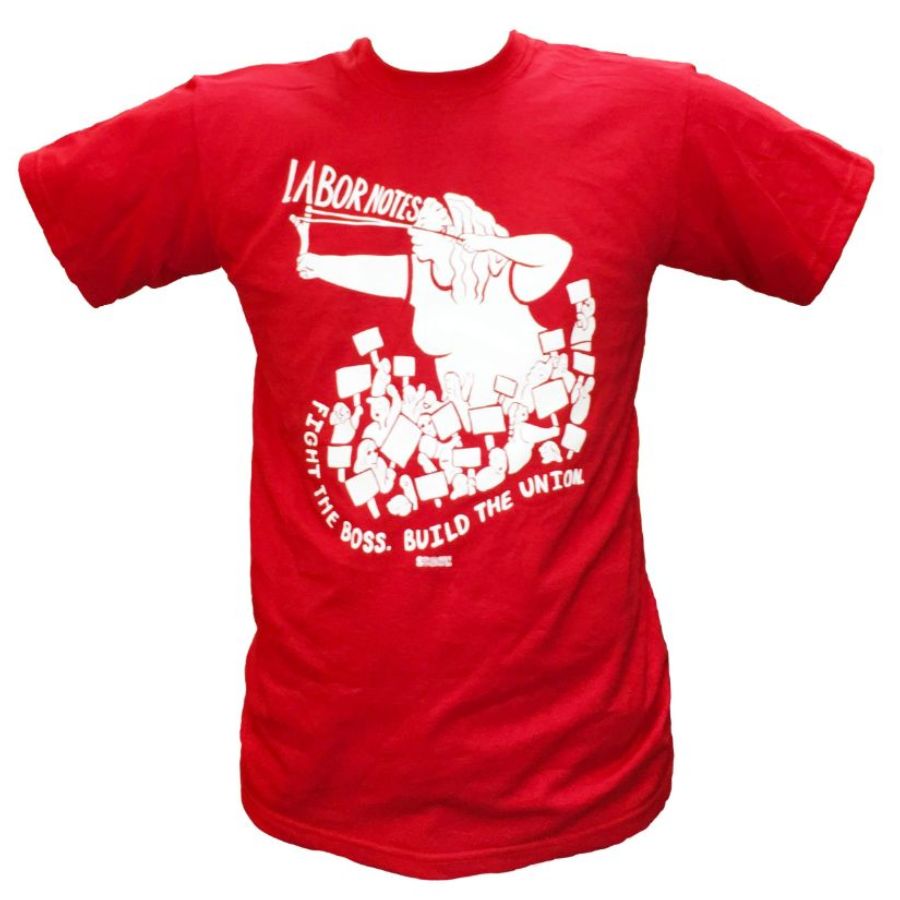 "Car Wash" is energized by its big and brilliant cast (including many sadly underutilized African American actors) along with nearly nonstop music produced by Motown veteran Norman Whitfield. "Work and work and work," the theme song says, punctuating the rhythm of repetitive labor.
But the up-tempo action is countered by some downbeat moments. The white owner of the Dee-Luxe, though no corporate mogul, is a casually insensitive boss, and the workers, particularly Lonnie, clearly understand the business better than he does.
And Lonnie (played by the superb Ivan Dixon) along with Abdullah (actor/director Bill Duke, in his debut role) provide the film's serious and sympathetic core. In the climactic scene, Abdullah, overcome by despair, cries out, "It's all falling apart, man." Lonnie, comforting him, pledges, "We'll work it out together."
"Car Wash" may not be a "labor" film, in the usual sense, but as that final expression of bitterness, compassion, and solidarity demonstrates, it is clearly a working class one. With heart and plenty of soul.
"Car Wash" can be rented on Amazon Prime, iTunes, YouTube, and elsewhere. You can view the trailer here. Toni Gilpin is the author of The Long Deep Grudge: A Story of Big Capital, Radical Labor, and Class War in the American Heartland.