New Safety-Conscious GM? Not for Injured Workers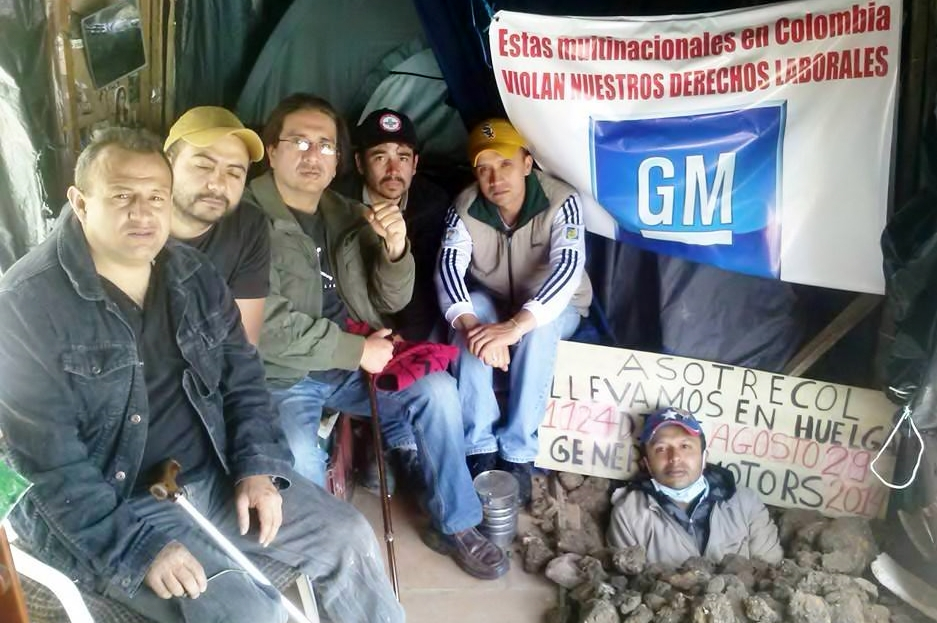 While General Motors CEO Mary Barra was giving the keynote address for the Intelligent Transport Systems World Congress in Detroit, all about "driverless" cars of the future, protesters picketed outside denouncing GM's factories of the present, which are causing an epidemic of injured workers.
Outside the conference at Cobo Hall, protesters chanted, "If GM factories are world class, why are workers dumped like trash?"
When Congress attendees came out to view the protest, they saw a 40-foot-long banner saying "GM Workers are Not Disposable," with GM's world headquarters squarely in the background.
The labor, community, and student activists were there in solidarity with ASOTRECOL, an association of autoworkers who were fired after being seriously injured on the job at a GM assembly plant in Colombia.
Lips Sewn Shut
ASOTRECOL members have occupied a makeshift shelter at the entrance of the U.S. Embassy for over three years, in pursuit of a just settlement with GM.
New York Protest Planned
Join a protest in solidarity with the injured Colombian workers when GM CEO Mary Barra visits New York City.
When: September 23, 9 a.m.
Where: Sheraton Hotel, 53rd St. & 7th Ave.
More info here.
As of September 7, the day of Barra's speech, four of the injured ex-GM workers were already on day 13 of a hunger strike, after sewing their lips shut. To dramatize GM's inhumanity towards the workers and their families, one of the workers is buried in the ground up to his neck.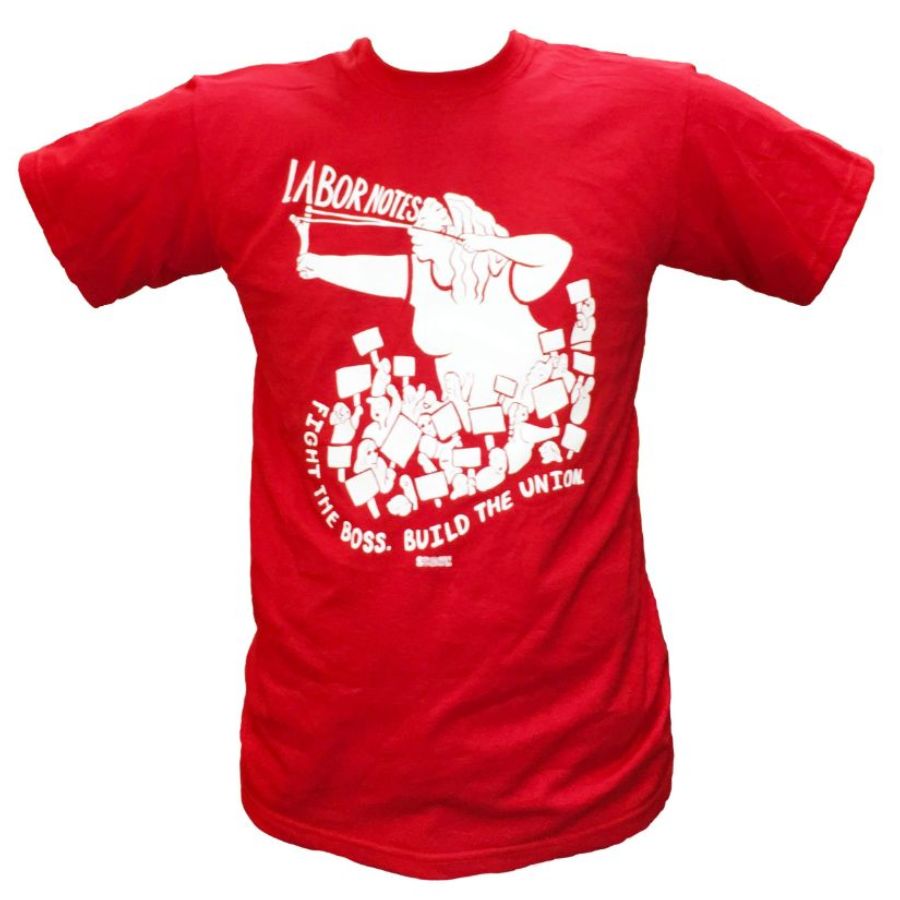 "The workplace injuries and illegal firings in Bogota," protest organizer Paige Shell-Spurling told the crowd, "are just the tip of the iceberg. There's an epidemic of disabled autoworkers at GM factories."
Citing documentation provided by the Indian National Trade Union Congress, Shell-Spurling said, "269 instances of spinal injuries have been documented at GM's Halol plant, out of a plant employing 1,600."
When asked by Michigan Radio journalist Steve Carmody about the safety problems in the company's overseas factories, Barra "declined to comment on the foreign auto workers' complaints," Carmody reported, "except to say their complaints have been reviewed by local authorities in Colombia and India and have been 'well-vetted.'"
Vehicle Recall Scandal
Barra's dismissive response stands in sharp contrast to her remarks to GM employees on June 5 in the midst of the vehicle recall scandal. In a live webcast she signaled a departure from the "old" GM and its decade-long concealment of defective ignition switches which caused a hundred fatal crashes and injured thousands. She urged employees to communicate directly with her in the event they could not resolve quality and safety issues at a local level.
Workers and union representatives at the Bogota, Colombia, and Halol, India, facilities responded by sending her emails in August to alert her to their concerns. She dismissed their complaints out of hand and neither she nor anyone else at GM ever responded to their emails.
A recent court decision in Colombia discredits the "local authorities" relied on by Barra. The court upheld the claims of Eduardo Mendez, another GM employee who suffered cervical spinal damage working at the Colombia GM plant. Judges from the Constitutional Court, the article said, ruled that GM acted illegally by firing Mendez after his injury, and ordered his reinstatement.
The illegal practice was enabled by "local authorities" in the labor ministry. One of these officials, Luis Alvarado Vasquez, was found guilty of falsifying papers for GM (and other companies) and sentenced to a six-year prison term.
Despite the wakeup call about the ignition switch scandal, the new CEO is reverting to suppressing issues raised by employees.
Debra Simmons, a civil rights activist and retired Detroit school teacher, explained the protesters' demands: "We are demanding that Mary Barra do the right thing. We want justice, we want negotiations" between GM and ASOTRECOL.
Frank Hammer is a former UAW representative and a retired 32-year employee of GM.