New York Musters to Fight as Layoffs Sweep Mass Transit
The recession has hammered transit agencies across the country. Some 700 New York City transit workers—mostly bus operators and station agents—have been laid off since May and another 200–300 may be gone by the end of the summer. The layoffs coincide with service changes that eliminated two subway lines, closed booths in many stations, and cut hundreds of bus runs in the city. Riders have longer waits for more crowded trains, longer walks to bus stops, and less security in the subway stations.
As tax revenues that support mass transit have declined, huge holes have opened up in operating budgets, compounded by cuts made by state and city governments grappling with their own deficits. Service has been cut 25 percent in Atlanta. A quarter of Detroit's bus workers are laid off, and 1,100 workers were laid off in Chicago. Higher fares and cuts in service are happening across the country.
New York's Metropolitan Transportation Authority says the cuts are needed because of an $800 million deficit for this year. But it's clear from the nature of the MTA's demands that management seeks not just an immediate fix to its money woes but to permanently install concessions and shift the balance of power away from union workers.
Since taking office in January, the new leaders of Transport Workers Union Local 100 in New York have been fighting this trend. TWU reached out to community groups that want to preserve service and mobilized its members to demonstrate against the cuts.
The local allied with youth organizations fighting to preserve students' right to free transportation to and from school, joining with students during the March 4 national day of action to put several thousand picketers outside a hearing on the proposed cuts. After months of pressure, the MTA agreed to continue the free rides for students once the state raised the limit on how much the MTA can borrow for capital projects. This guaranteed transportation for 600,000 students, but sets the stage for even more money being diverted from operating expenses to debt service in the future.
Local 100 has picketed regularly outside MTA Chairman Jay Walder's apartment, highlighting the $5,000-a-month housing allowance he receives. Along with lobbying in Albany to try to restore funding and limit management's ability to cut jobs, the union has sued to stop or delay the cuts. One suit has thus far forced the delay of 200 station-agent layoffs while public hearings are conducted.
The mobilization made two things clear. First, mass transit's funding crisis can't be resolved in a single city or by a single union local. Second, MTA management is using the budget crisis to pursue long-term anti-union goals it had failed to win at the bargaining table.
TRANSIT JOBS ARE GREEN JOBS
As Local 100's leaders learned more about the cuts that were taking place in other cities, they took the lead in launching a national coalition to defend and extend urban mass transit. The coalition, Keep America Moving (www.keepamericamoving.org), brought together unions, environmental groups, and civil rights organizations that recognized the importance of preserving decent blue-collar jobs, the centrality of mass transit to any commitment to reduce greenhouse gases, and the disparate impact that cuts to mass transit have on communities of color.
The coalition's first focus was seeking federal operating subsidies for urban mass transit as part of the government's economic stimulus. (Last year's stimulus package provided capital funds, but it also allowed transit agencies to use 10 percent of those funds for operating expenses. The MTA, and most other transit agencies, have refused to do so.)
Following a rally of about 3,000 on Capitol Hill in late April, the Public Transportation Preservation Act, which would provide $2 billion in operating subsidies to transit systems across the country, was introduced in the Senate.
TRANSIT WORKERS GET THE BLAME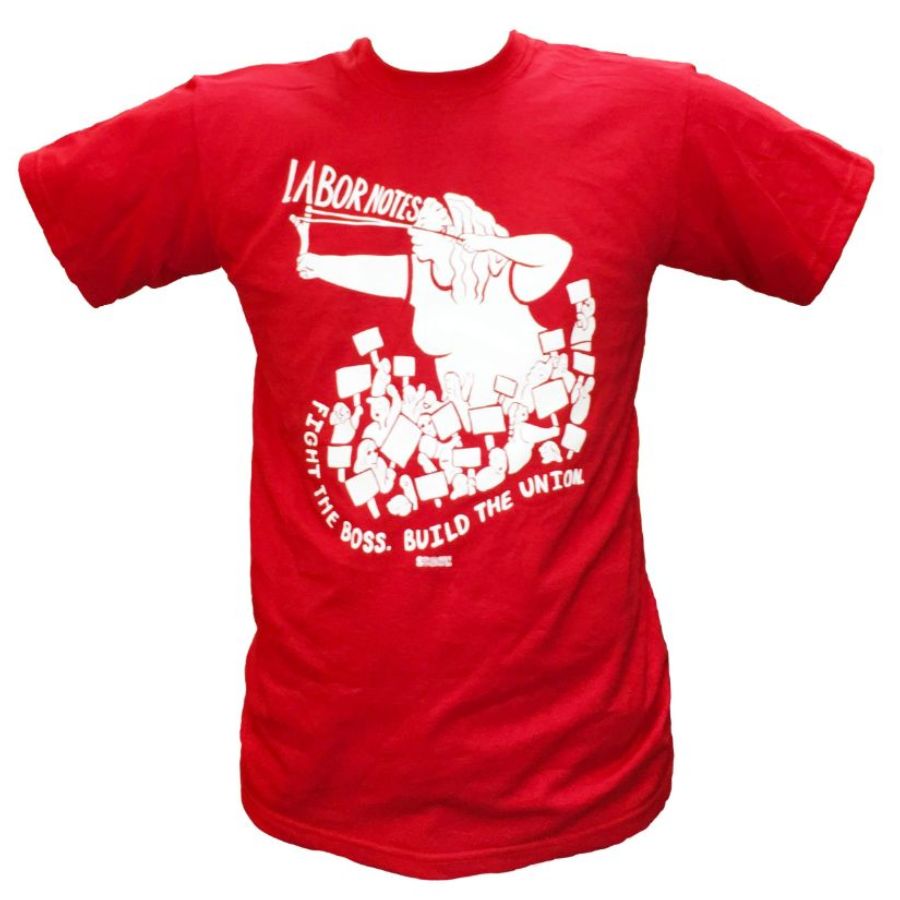 Meanwhile, the MTA told Local 100 the only way to avoid layoffs was to open the contract, eliminate "archaic work rules," and give back a pay increase that an arbitrator had granted. John Samuelsen, the local's president, rejected this. With the backing of New York's newspapers, the MTA went on a rampage against transit workers' wages and benefits. For example:
Although conductors and bus operators have been beaten and even killed while at work, workers who took time off for emotional distress after being spat on were mocked. Most workers who are spat on stay at work or return the next day.
The MTA requires bus operators to drive during morning and evening rush hours with long, partially paid off-duty periods in the middle of their day. Most spend that time at their depots. Management set off a furor in the press by "exposing" the fact that some shoot pool while on their enforced down-time—even though management itself demanded these split shifts in a previous contract, to combine two jobs into one.

Workers who use their full 12 days' sick time in a year were accused of being lazy. Said President Tom Prendergast of New York City Transit, "They wake up in the morning and say, 'I don't feel like working today.'"

Transit worker pensions, not Wall Street financial manipulations and a 30-year bleeding of city and state funding for transit, were blamed for the MTA's budget crisis.
According to the New York Daily News, Walder wanted workers to pay more for their health care and to take five years to get to top pay, rather than three. They would take a bonus next year instead of a raise. And instead of being eligible for full pensions at age 55 after 25 years of service, new workers would need 30 years of service at age 57 (or 10 years at 66).
Samuelsen refused to open the contract to make permanent concessions like these. Instead, he offered to find ways to save the MTA $35 million a year for three years, such as workers' rebating $20 per pay period to MTA for a set time. This would cover the cost of maintaining bus and subway service and keeping all the workers on the job, while accepting the loss of 1,000 jobs through attrition. In exchange, Samuelsen insisted on a firm no-layoff pledge.
Walder rejected the union proposal out of hand. He wants concessions, not cash. And he refuses to guarantee that no one will be laid off—even if the union agrees to all of his demands.
The MTA can be expected to use the threat of more layoffs as leverage to extort concessions when contract talks begin next year. To prepare, the union is continuing the fight for federal operating subsidies, strengthening its ties to community organizations, positioning mass transit within the green economy that the Obama administration is promoting, and rebuilding its steward system to enforce the contract and safe work practices.
---
Steve Downs is the chair of the train operators division of TWU Local 100.