Grocery Boss Crumbles Under Easter-Weekend Strike Threat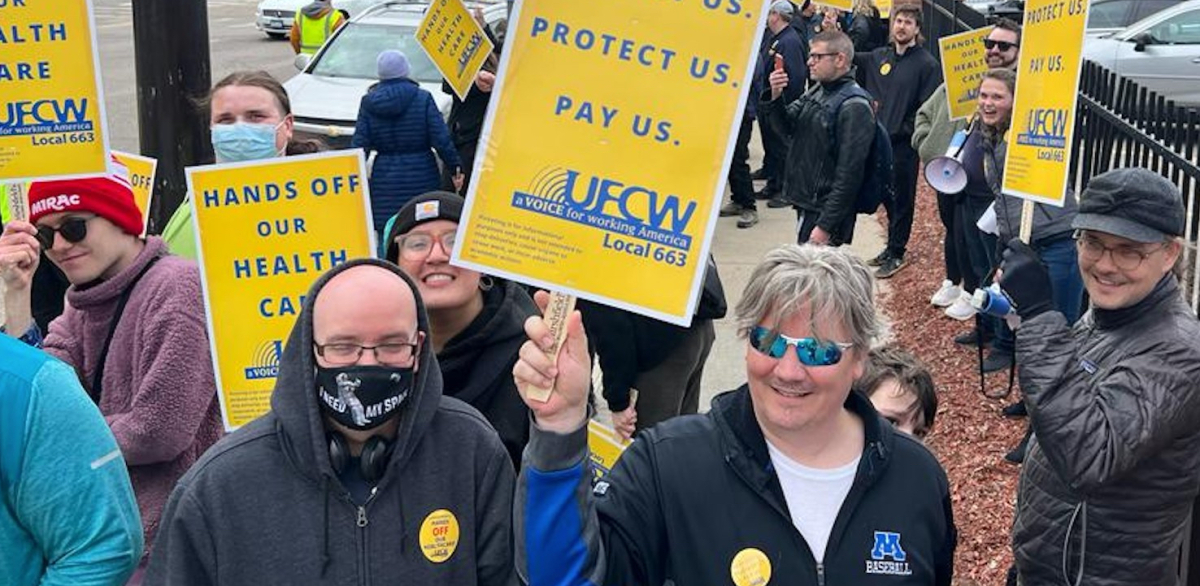 For the first time in their history, 3,000 grocery workers in the local chain Cub Foods across the Twin Cities metro area were set to strike. They were going to shut down 33 stores during the busy Easter weekend.
Hours before the strike was to begin, the company offered a settlement that gave the workers much of what they wanted, and none of the concessions it had been demanding.
Workers will get raises between $2.50 and $3.50 an hour, and hundreds will receive even more raises as they get reclassified into higher-paying job titles. A company-wide safety committee will be established.
NO STRIKES IN 30 YEARS
This contract fight was on hardly anyone's radar. It had been more than 30 years since UFCW Local 663, which represents 17,000 workers in Minnesota, last struck a grocery store.
Back in the 1980s, Twin Cities grocery stores were 100 percent organized, and members earned good wages. But contracts over the last two decades were negotiated with little fanfare. Union density shrank considerably; wages did too.
Today non-union competitors like Aldi and Hy-Vee are everywhere, and many workers struggle to afford the food they sell.
Of course, the grocery companies are not struggling. Cub Foods, still the top grocery store in the area, is owned by UNFI, a massive food distribution company which has made billions in profit over the last five years.
These profits come at the expense of the workers, who have suffered greatly during the pandemic. Around the country, hundreds of grocery store workers died of Covid, and every worker remembers the fear and uncertainty that gripped us during peak periods.
At the peak of the Omicron variant, it was common for entire departments to be out sick, and many workers were forced to spend time away from loved ones deemed at-risk.
Concerns about store safety have intensified, too. It was common during the era of mask mandates for workers to be on the receiving end of an anti-masker's wrath—to say nothing of the fear of a shooting or a hate crime.
Yet through all of this, Cub workers' contract offered raises of only $2 an hour over five years for full-timers at the top of the scale. Many part-timers got no raise past their hiring wage of $15.75.
DIFFERENT THIS YEAR
When negotiations began this year, workers were shocked to see Cub present a proposal that maintained only this pre-existing wage scale for full-time employees. And the company wanted several concessions—ending vacation rollover, bringing in non-union temporary employees, and shifting part-time workers to a wage scale where they would go nearly three years without a raise.
Previous negotiations had been held under lock and key, with workers kept in the dark during bargaining and presented only with "highlights" when deciding whether to vote a tentative agreement up or down.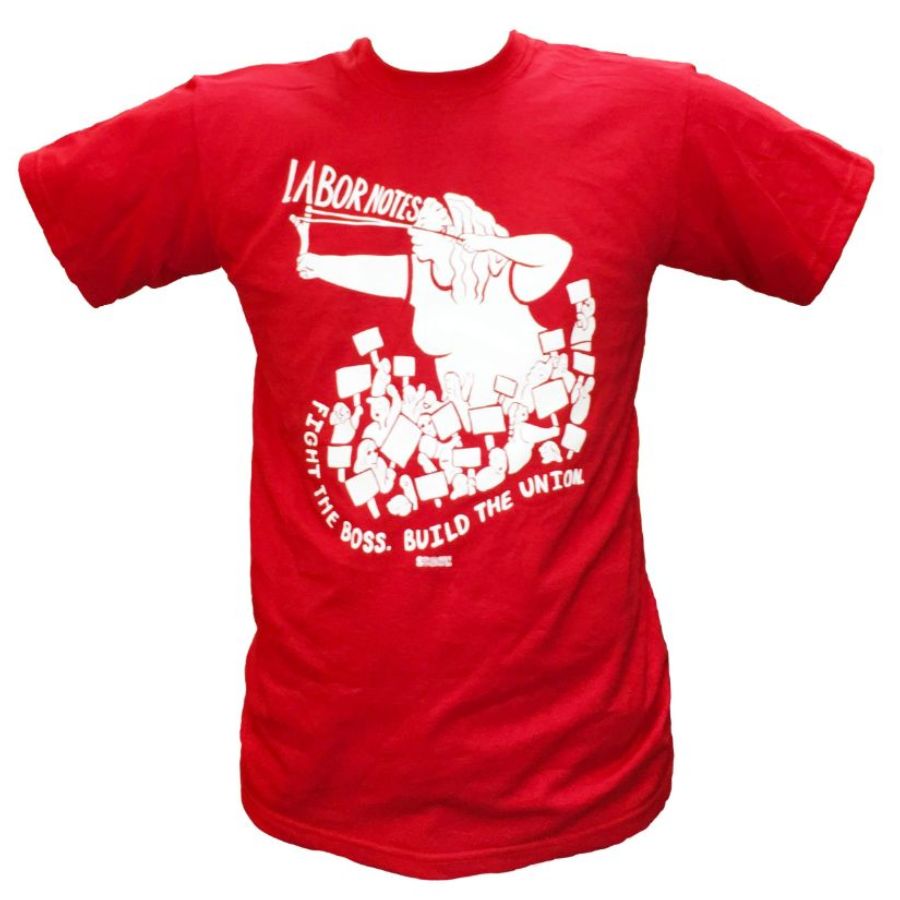 But Local 663's new President Rena Wong did things differently this year. Contract updates were shared to a WhatsApp group of hundreds of Cub workers. And when the company proposed its concessions, the local called a day of action. Across many stores, workers took coordinated breaks to flyer customers and pose for photos. Some took things further, marching and chanting through their stores.
This alone was the biggest action workers at Cub had taken in decades. But when it didn't move the dial, and when two other chains (Kowalski's and Lunds & Byerlys) threatened to withdraw from the union health plans, the local staged a march around the Uptown neighborhood of Minneapolis, with hundreds of workers joining in.
And then the bargaining team announced, in a packed membership meeting on Sunday, April 2, that members would be taking a strike authorization vote the following Tuesday.
The strike authorization passed by 94.5 percent—surprising many, from the media who had barely covered the contract to the store management who had encouraged workers to vote with the expectation that they would vote no.
The following day, the union announced the strike dates: April 7 and 8, the Friday and Saturday right before Easter—always one of the biggest food-shopping times of the year.
UNFI RELENTS
Labor activists in the Twin Cities scrambled to organize strike support. Local Teamsters and Bakers unions pledged their solidarity.
After first trying to find scabs for $20 an hour, UNFI finally relented and called the union Thursday evening with an offer close to what the union bargaining team had officially proposed. At 1 a.m., the union team announced it had accepted the tentative agreement.
Unlike previous settlements, this one was presented very democratically. Meetings were held to discuss it, and the full language was released to the membership to read before the April 11 vote.
The contract passed by 97 percent. The whole process was night and day compared to previous contracts, and members will be ready to fight again when this contract expires in 2025.
The local still has two major grocery contracts that have not been resolved, and more grocery members have contracts expiring in the fall and winter, such as workers in co-ops and grocery workers in the Brainerd area. Some health care workers in the same local will negotiate this fall, as will meatpacking workers at Hormel in Austin and Tony Downs in Madelia.
While we work in different jobs and industries, we're all among the most exploited, most exposed, and least compensated of frontline workers. If the momentum and democratic spirit from this contract continue, we can build a true movement of the lowest-paid and least-respected.
Paul Kirk-Davidoff is a sausage-maker for Seward Community Co-op in Minneapolis and a UFCW Local 663 steward.