Victory Against Polluter Points Way to Clean, Green, and Fully Funded Schools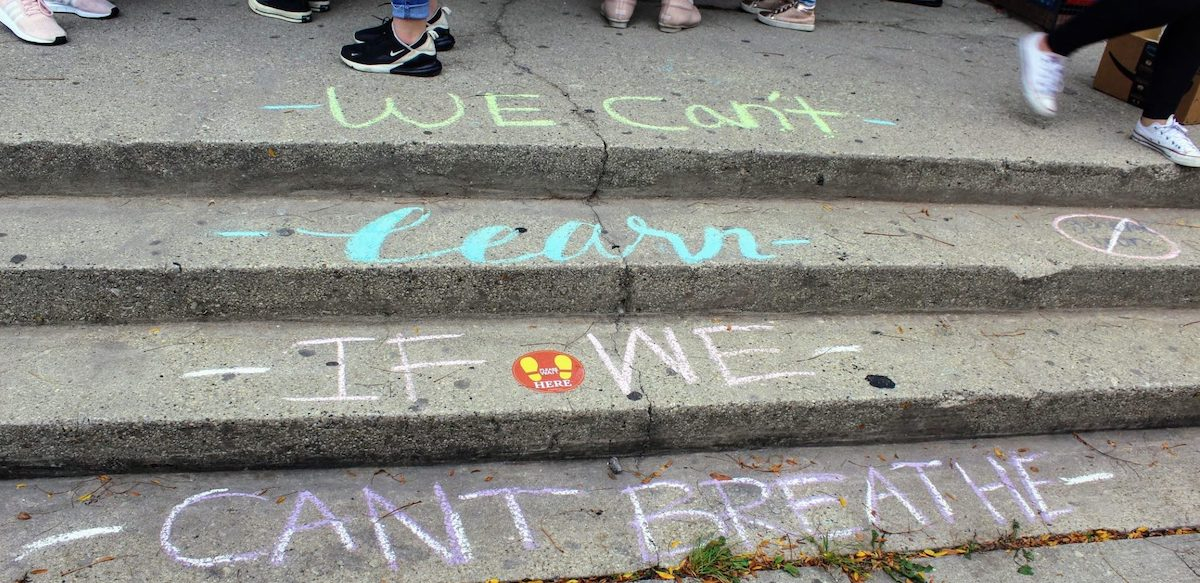 For two years, teachers and staff in my workplace, George Washington High School, helped lead a community campaign to stop a hazardous industrial metal shredder, General Iron, from moving a few blocks from our school.
Repeating a historic pattern, city officials facilitated General Iron's planned move from the wealthy and white Lincoln Park neighborhood where it had operated for decades to the working-class, majority Latino Southeast Side.
Our campaign won a major victory when we pressured Mayor Lori Lightfoot and the Chicago Department of Public Health into denying the final operating permit for General Iron. It took years of mobilizing, street protest, and a month-long hunger strike to force the mayor to do the right thing.
The experience of Chicago Teachers Union members in the #StopGeneralIron campaign highlights the power of union members when we stand shoulder to shoulder with environmental justice activists to demand safe living and working conditions.
YET ANOTHER POLLUTER
Due to decades of disinvestment and neglect, public school students around the nation attend classes in buildings full of lead, asbestos, and mold. In Chicago, these unsafe school conditions are closely linked to the living conditions of our students and their families, who have been harmed by industrial pollution and racist zoning policy.
History teacher Donald Davis recalls first hearing about the threat of yet another polluter coming to the neighborhood in 2020, just as Covid-19 was taking hold. Community groups were spreading the word; he joined a number of virtual meetings.
The threat would hit Davis both at work and at home. "Since I live less than a mile from the proposed location of the metal shredder," he said, "that motivated me to also fight for the health of me and my family."
Science teacher Chuck Stark, who ended up joining others on the hunger strike, started by signing a petition. Then he spoke up at an Environmental Protection Agency hearing, where he learned that 14 tons of particulate matter would be blowing towards the elementary and high schools each year if the permit went through.
Incensed by this disturbing fact, he got involved in organizing to fight back. So did many other school staff.
Teachers brought the issue of General Iron into our classrooms, engaging students in learning about the harmful impacts of environmental racism. Many students connected the idea of environmental racism to their personal experiences growing up in the Southeast Side, where youth asthma rates and rates of asthma hospitalization are some of the highest in the city.
When classes resumed in the fall of 2021, students led a protest where they chalked a slogan on the sidewalk outside the school's front entrance: "We can't learn if we can't breathe."
HUNGER STRIKE
As more CTU members at GWHS learned about General Iron and their permit application we became convinced that allowing the company to move near our school was a direct threat to the safety of our students and our workplace.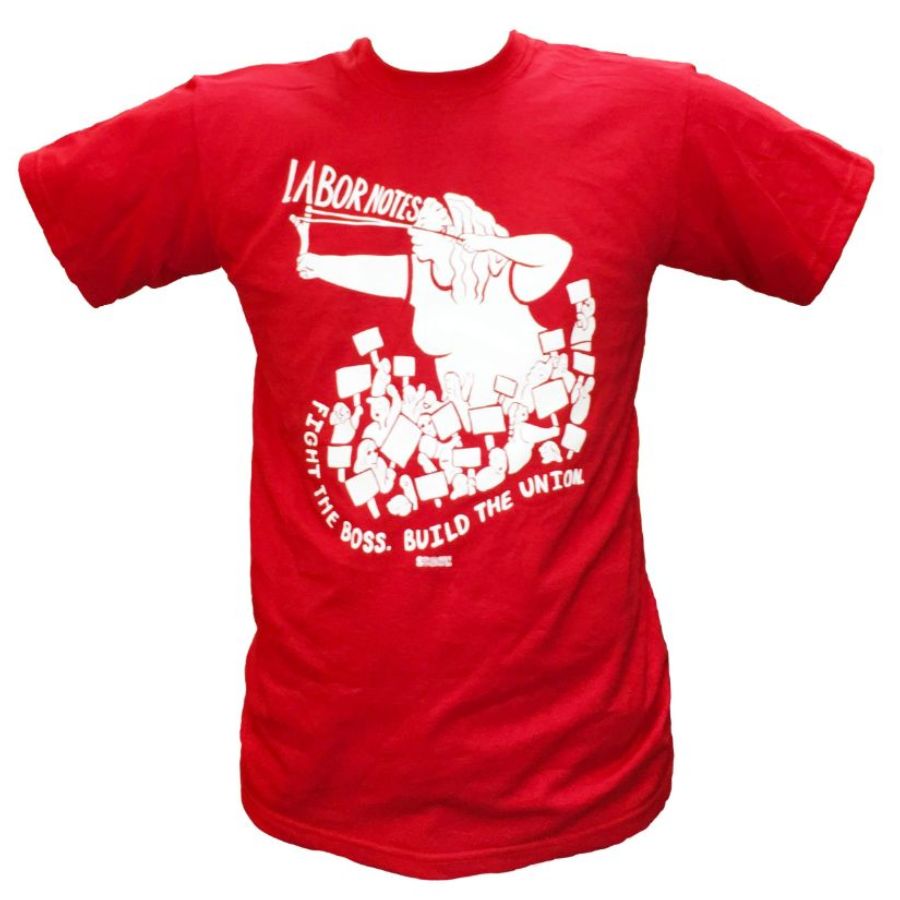 Teachers joined a coalition of local environmental justice organizations, community groups, parents, students, members of the CTU Climate Justice Committee, public health workers, and mutual aid activists who united behind one demand: Deny the permit.
When it became clear that our neighborhood campaign couldn't stop the permit without citywide support, we organized a protest near the mayor's home; Southeast Side activists were joined by hundreds of supporters from across the city.
When Lightfoot still didn't budge, our campaign leaders went on a month-long hunger strike. This generated national attention and prompted EPA Chief Michael Regan to urge Lightfoot to pause the permit process.
Roughly one year after the hunger strike, March 2022, our campaign declared victory when Lightfoot's office, embarrassed by the situation, announced the denial of General Iron's permit.
Then in July two Chicago Public Schools teachers, me and Chuck Stark, were notified that the school district was recommending our termination. The threat to our jobs was an act of retaliation from the mayor.
The next day—following a huge outpouring of support from our union and community allies—the mayor's hand-picked Board of Education rejected this move and voted unanimously 6-0 not to fire us. They issued a warning instead.
GREEN SCHOOLS
Next up is the fight for green schools. With just a few years left to avoid the worst impacts of the global climate crisis, union members must work to form alliances with environmental justice and climate activists to fight together for a livable future. In Chicago, CTU members hope to begin this process by launching a campaign for Green Schools that will prioritize the needs of Black and Brown communities affected by environmental racism.
Off the heels of our victory, teachers at GWHS have begun meeting with parents and community allies to plan a campaign to win clean, green, and fully funded schools to replace our crumbling, overcrowded high school building and adjacent elementary school.
We have circulated an online petition and held press conferences. We're working to show how green schools are a key demand for environmental and racial justice.
The mayor tried to silence this working-class community. Instead, she has inadvertently awakened a new generation of urban environmental justice leaders.
Lauren Bianchi is a social studies teacher and chair of the Chicago Teachers Union Climate Justice Committee.