Comic: Tales from Inside an Australian Amazon Warehouse
At the end of 2017, Amazon opened its first warehouse in Australia. The company's reputation loomed large—it was clear that the monolith would reshape the landscape here.
While the union movement in Australia still represents the largest voluntary grouping of people in the country, membership (and our confidence) is at an all-time low.
Elsewhere, outside of the odd wildcat strike, Amazon had seen nothing in the way of successful unionization efforts—attempts at formal organization had never gotten past a low hum, anywhere on the planet.
I needed a day job to supplement my crumby earnings as a cartoonist, and the union I was previously a shop steward and official had coverage of the Amazon warehouses.
I'm a better cartoonist than organizer, but I figured I could spend some time trying to help fumble with building bottom-up power at the new warehouse, in tandem with other parts of the union machinery.
In Australia, workers don't need to vote a union in—you can simply start signing up members from the get-go. The objective is to have enough bargaining power to eventually vote up an agreement (a contract).
Effectively, all of Australia is "right to work," and always has been. So the approach to getting things going here was a little different to that taken in the U.S.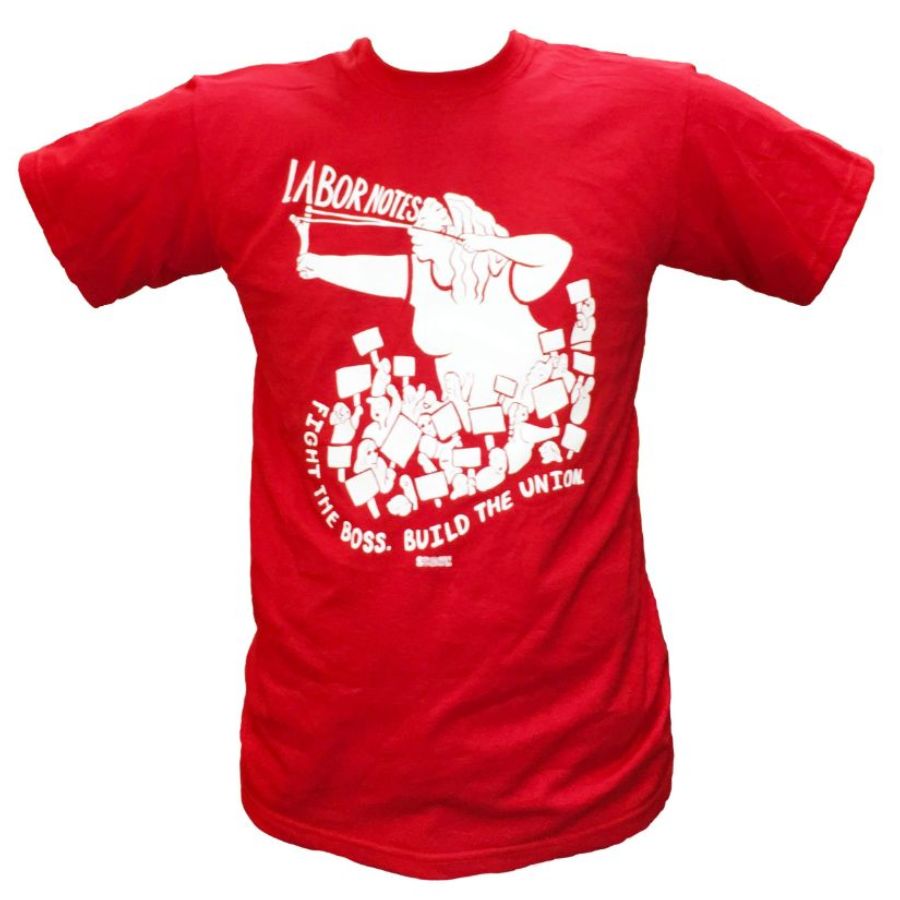 In my year of working at the Amazon Fulfillment Center, we forced the company to offer 500 secure, permanent jobs out of casual positions. This offers some kind of base to build from.
Outside of that, it's hard to say what outcomes we achieved, apart from small gestures of solidarity and a little more class consciousness. But union drives are rarely a zero-sum game—that's Organizing 101. You try and fail a thousand times till a dent is made.
I'm glad to have stood with my co-workers and had a swing of the sledgehammer. Or perhaps a more accurate metaphor might be helping to lift a giant beam up above us, alongside hundreds of thousands of others.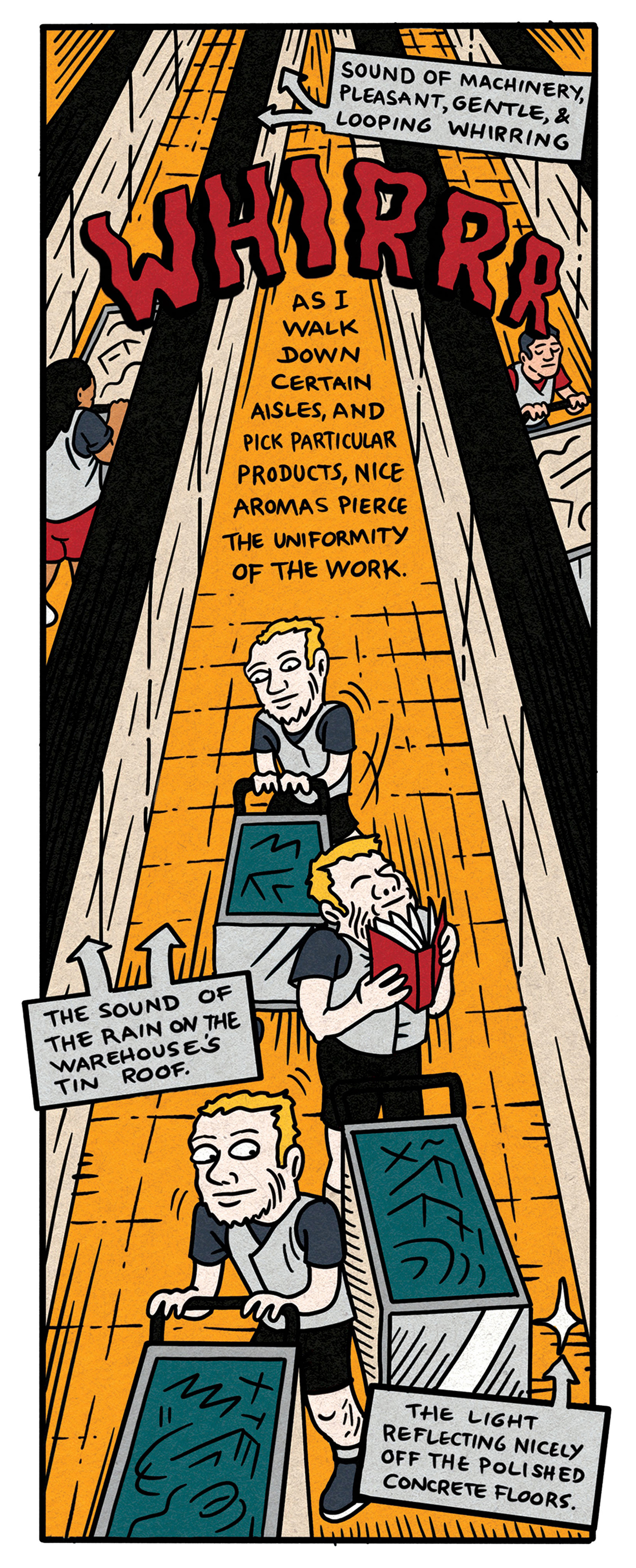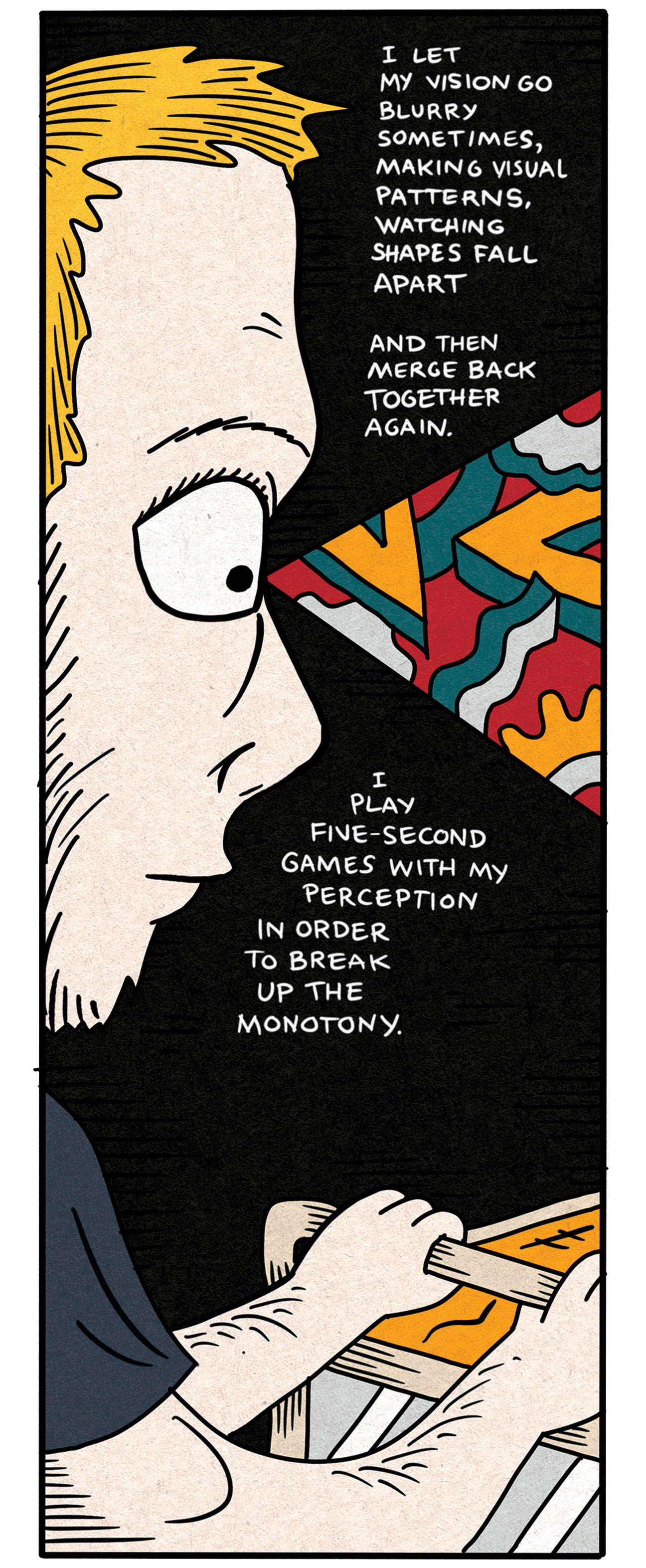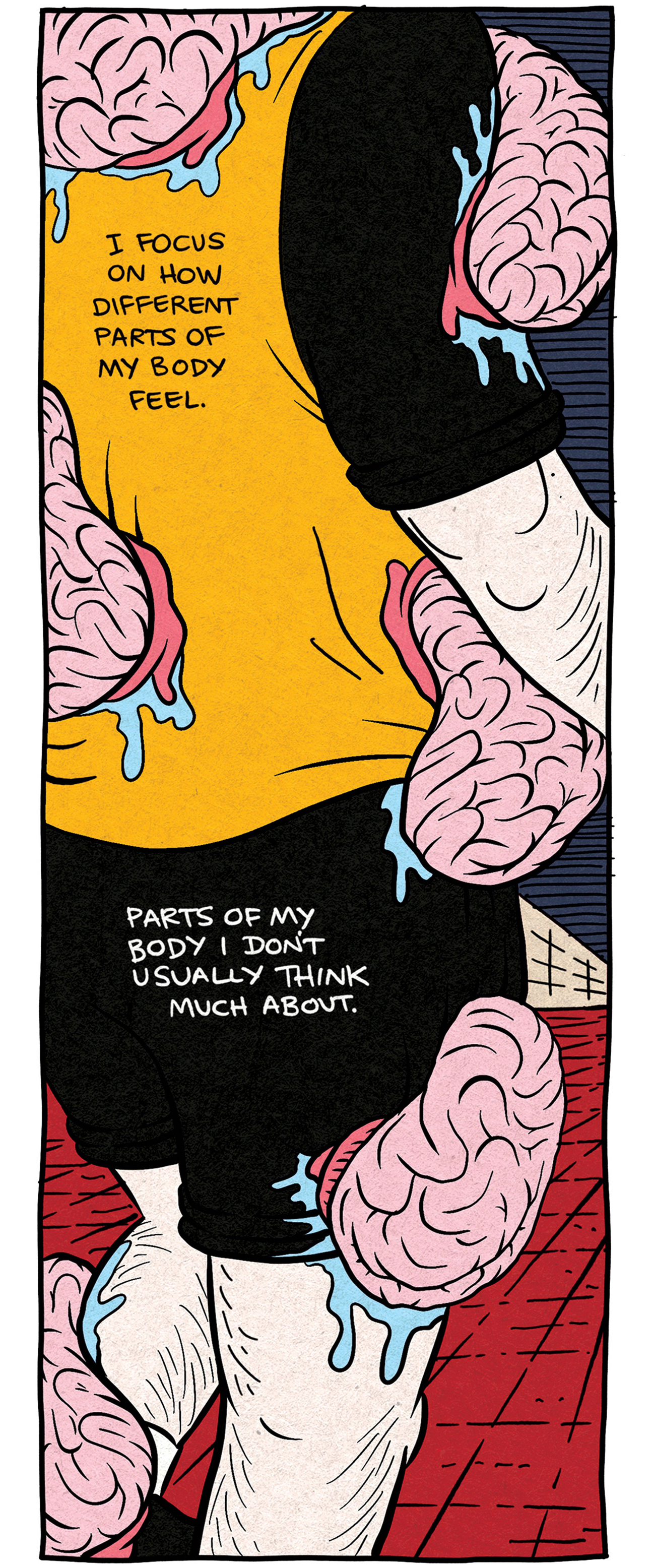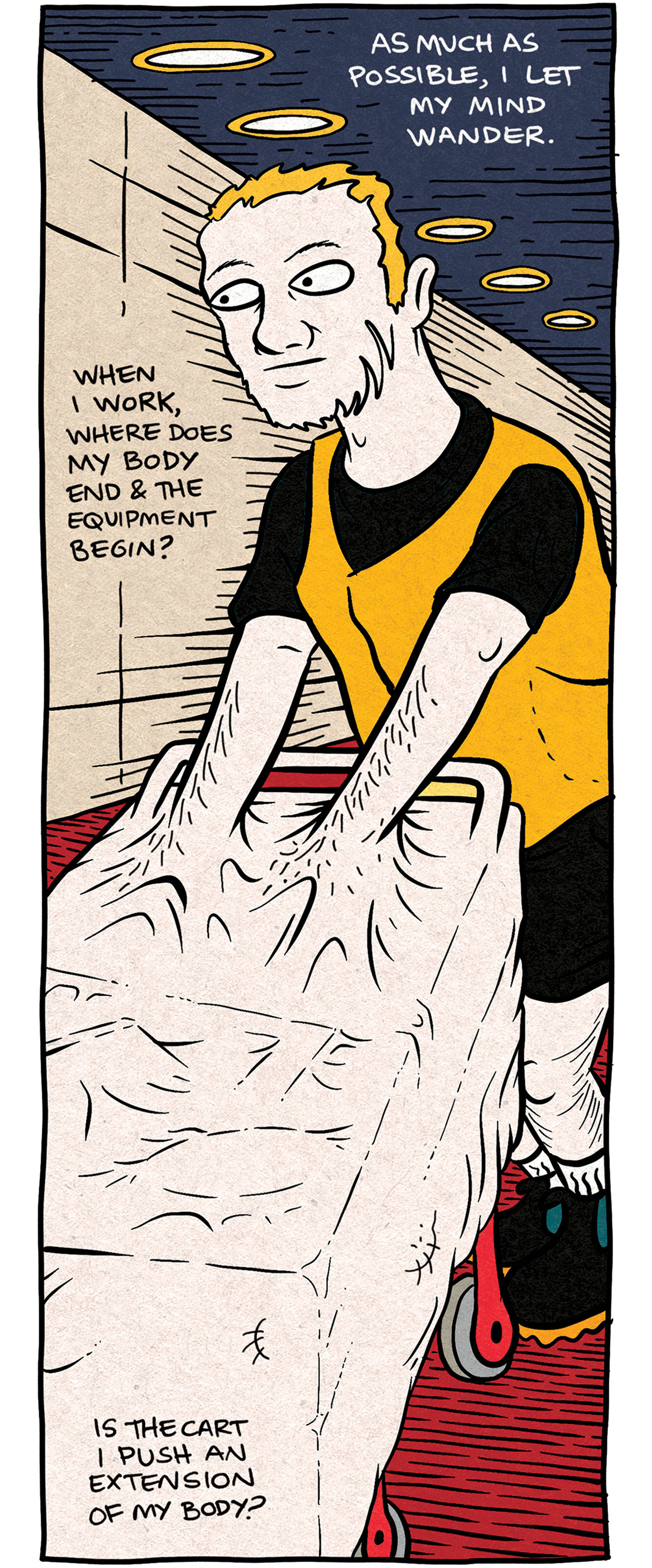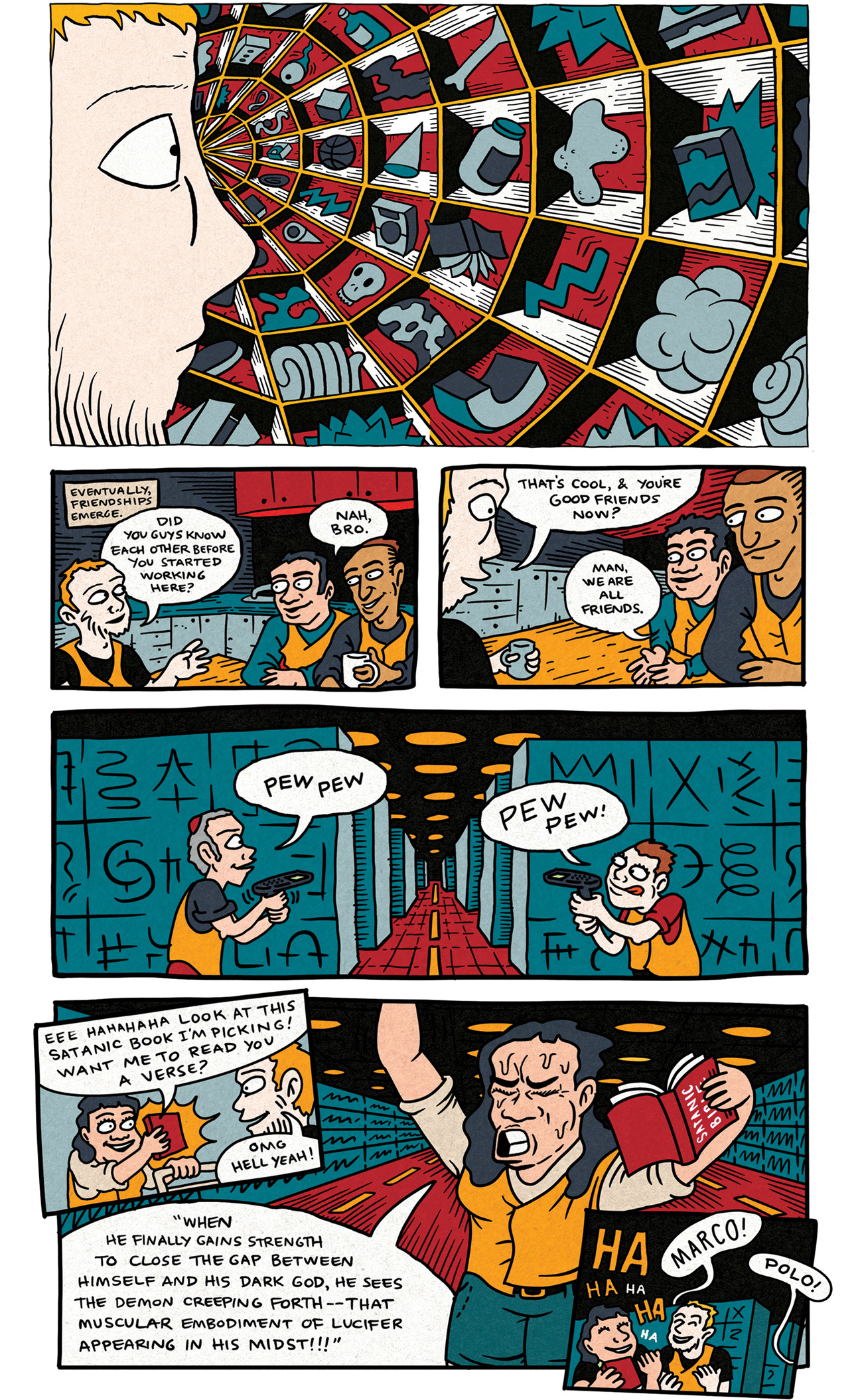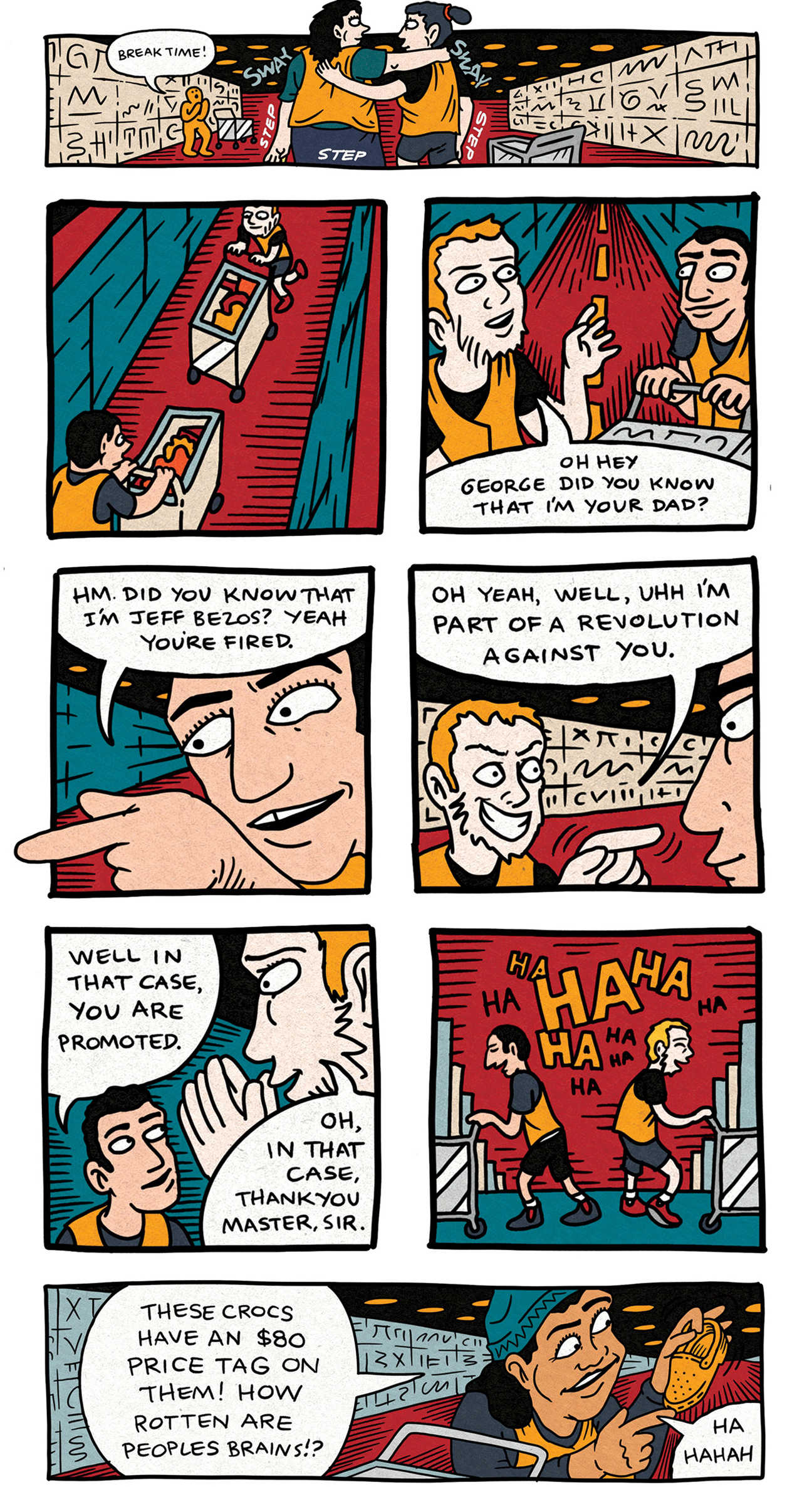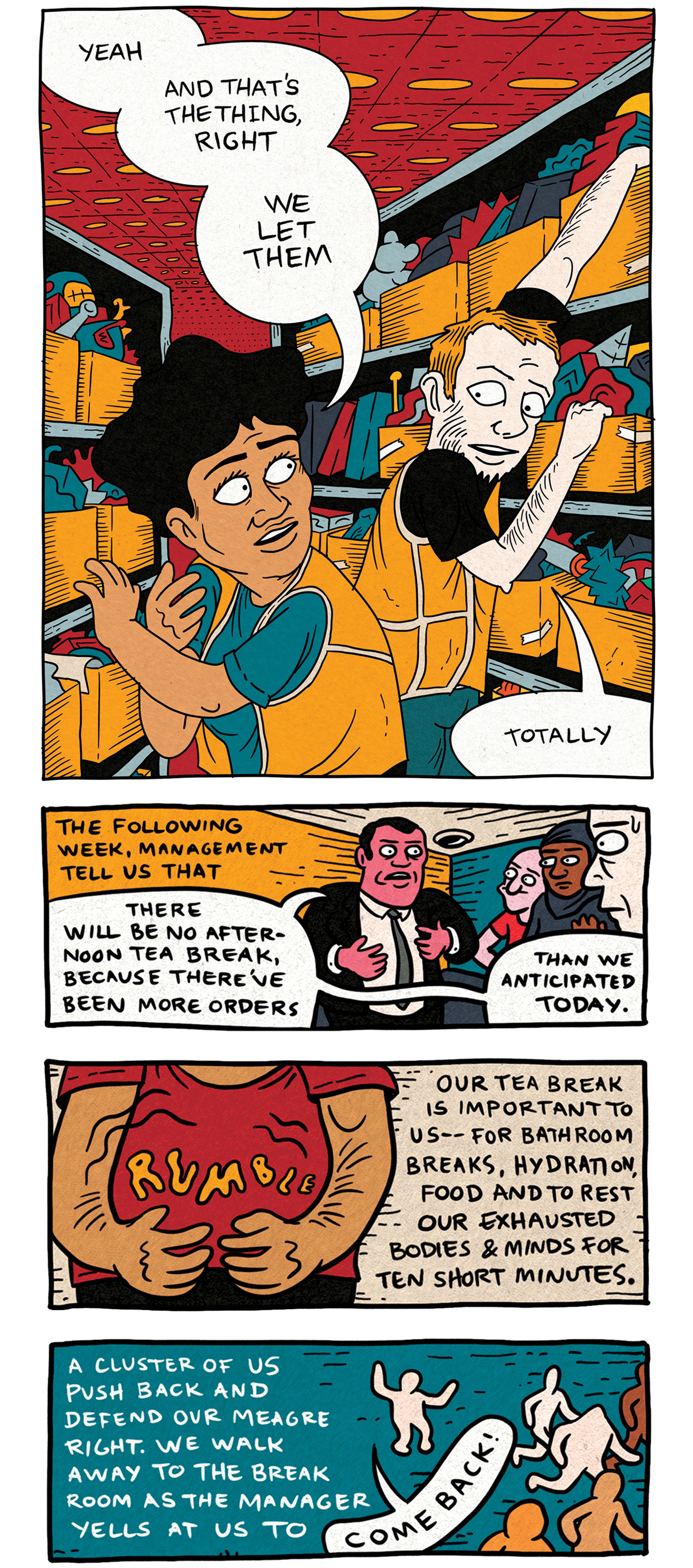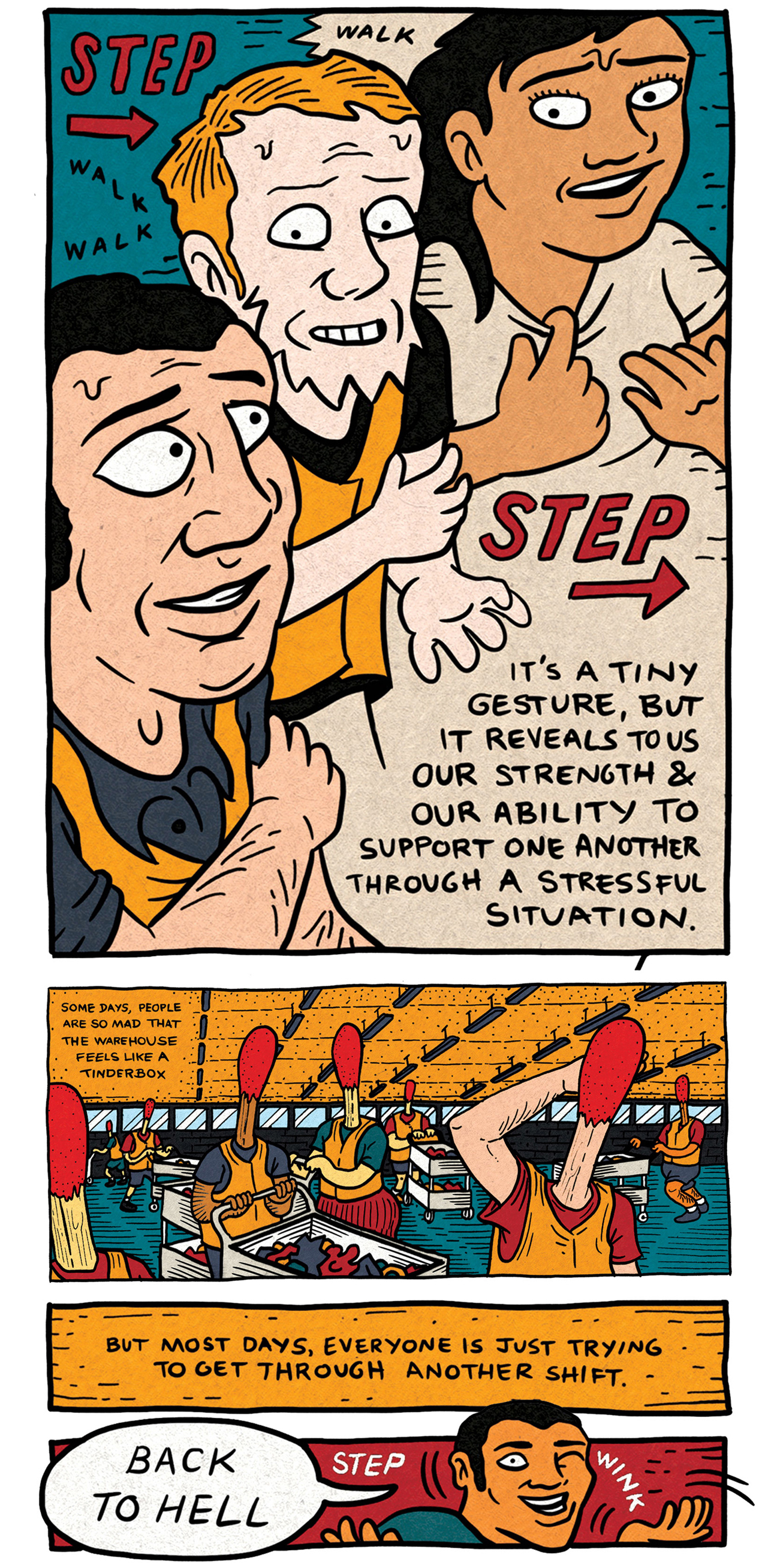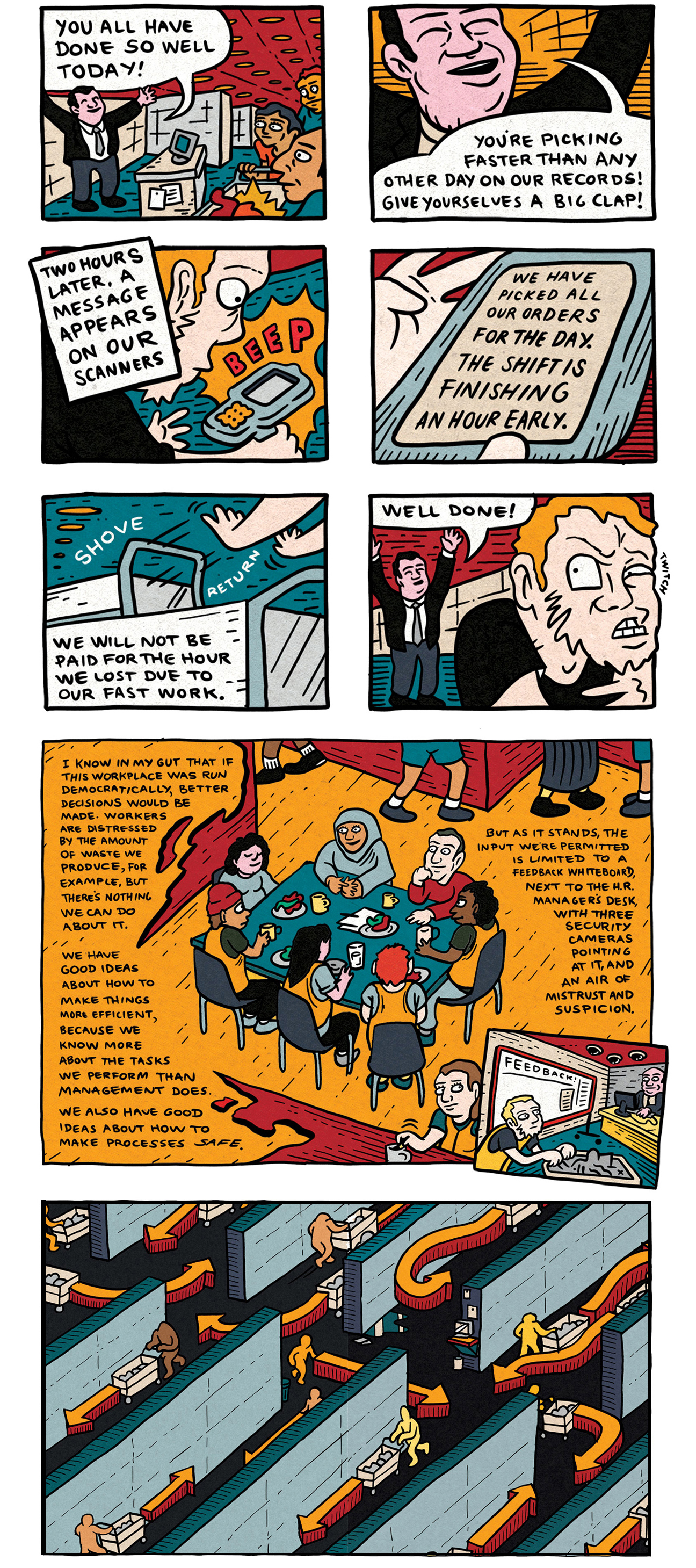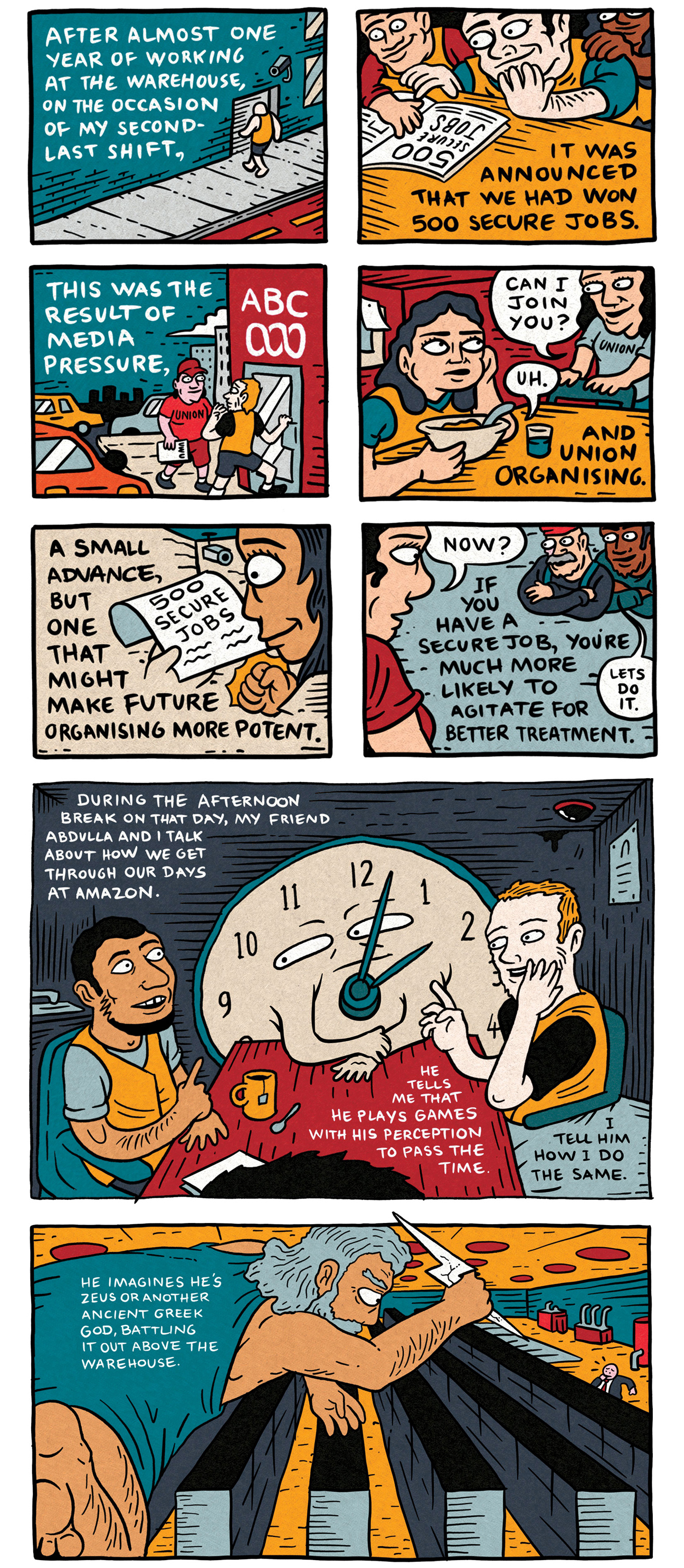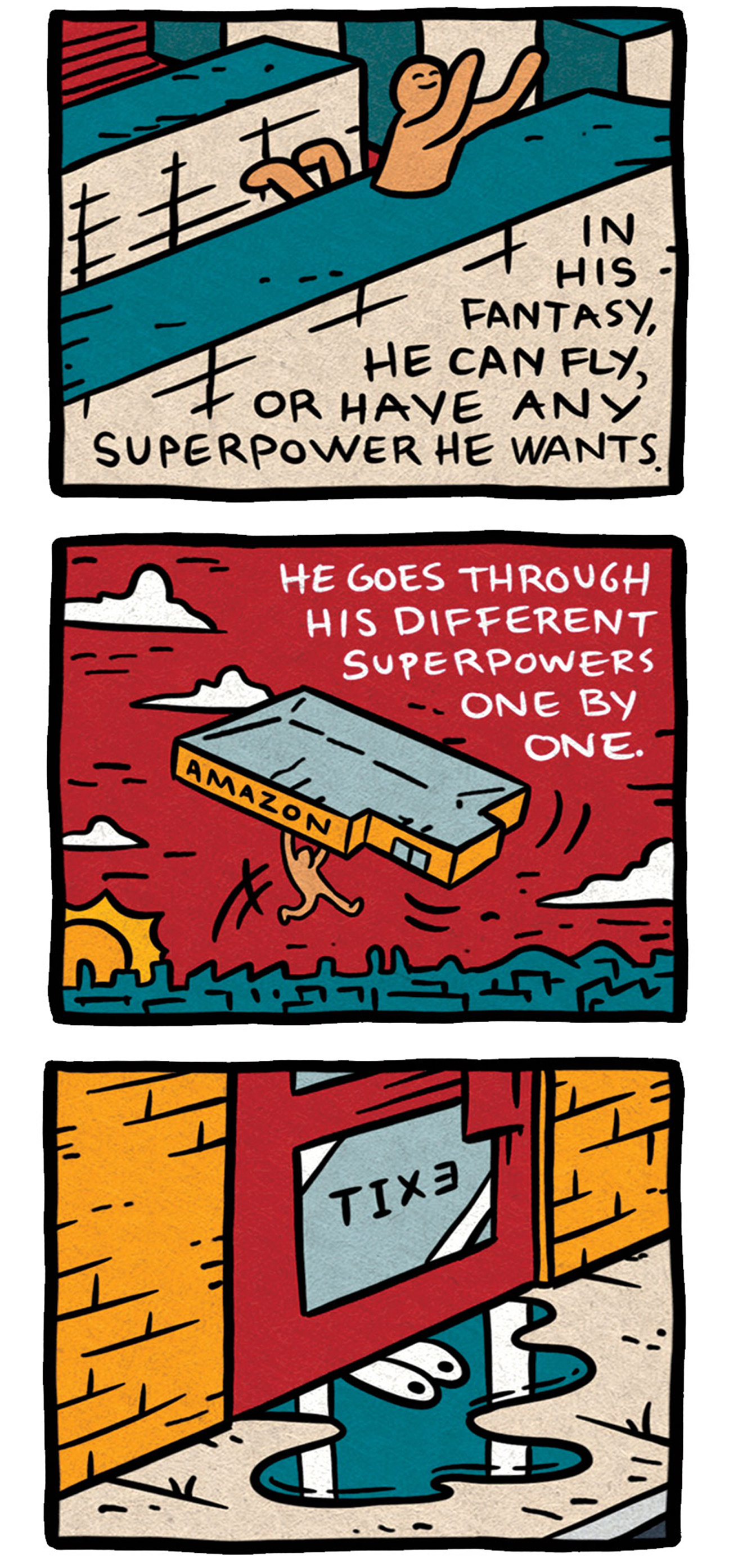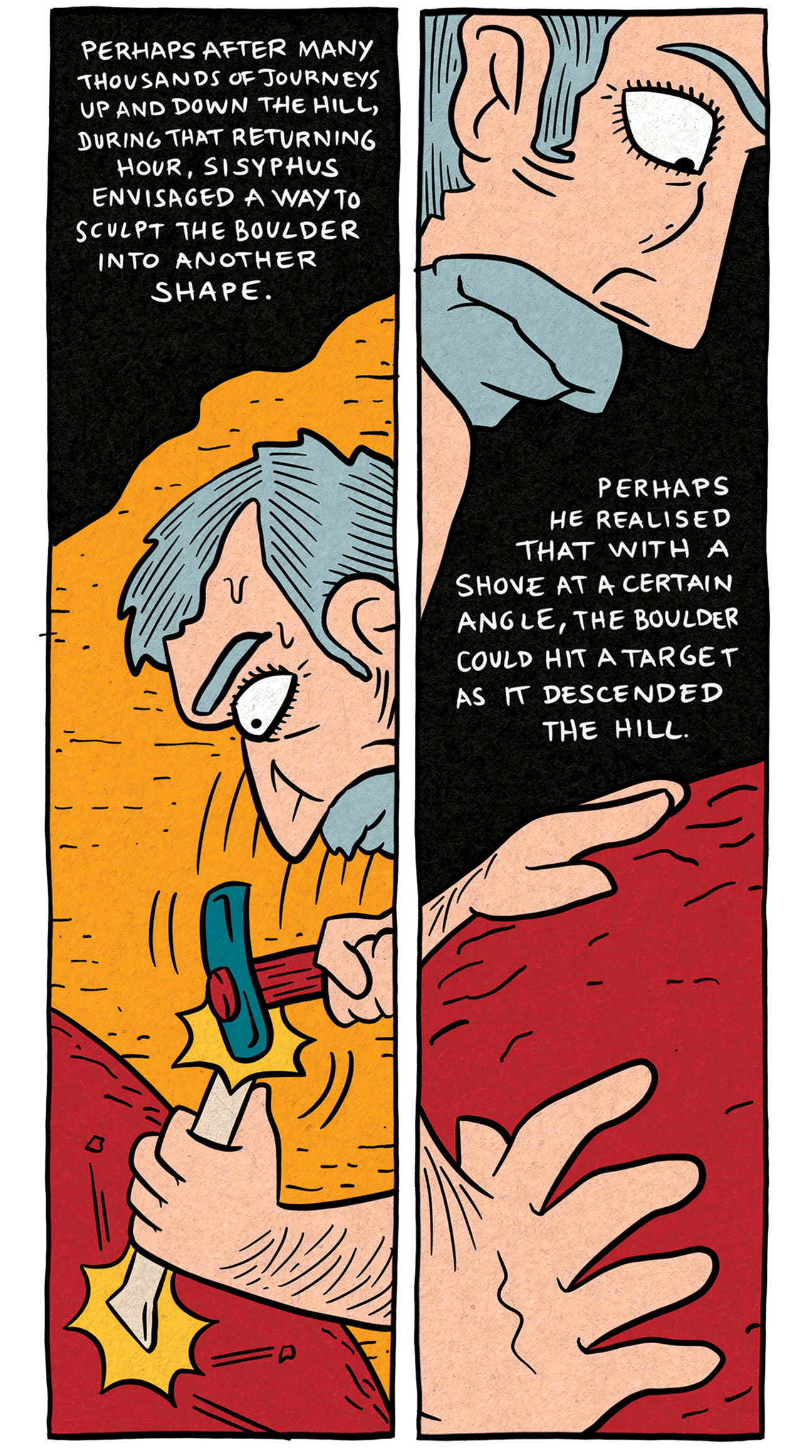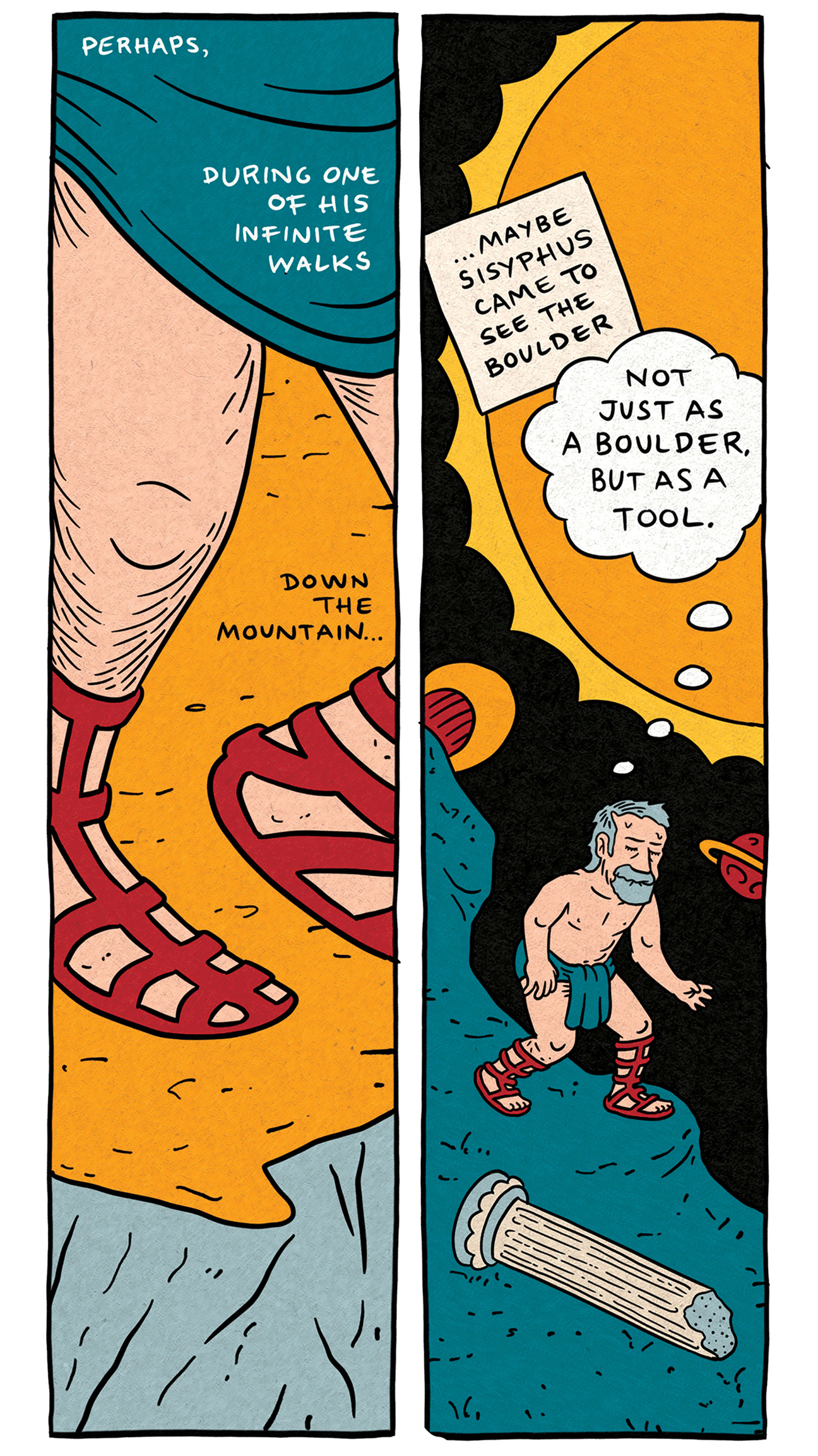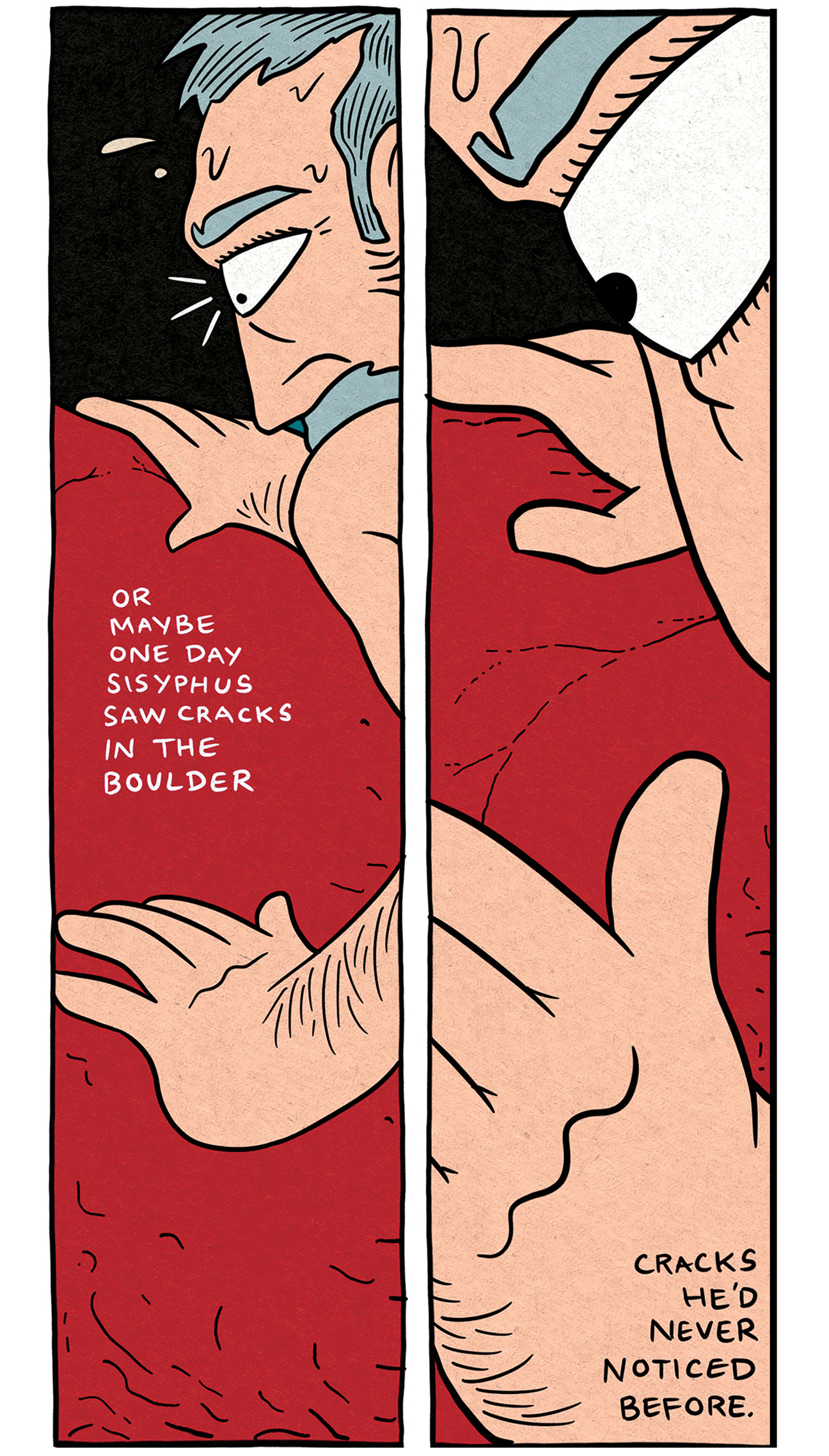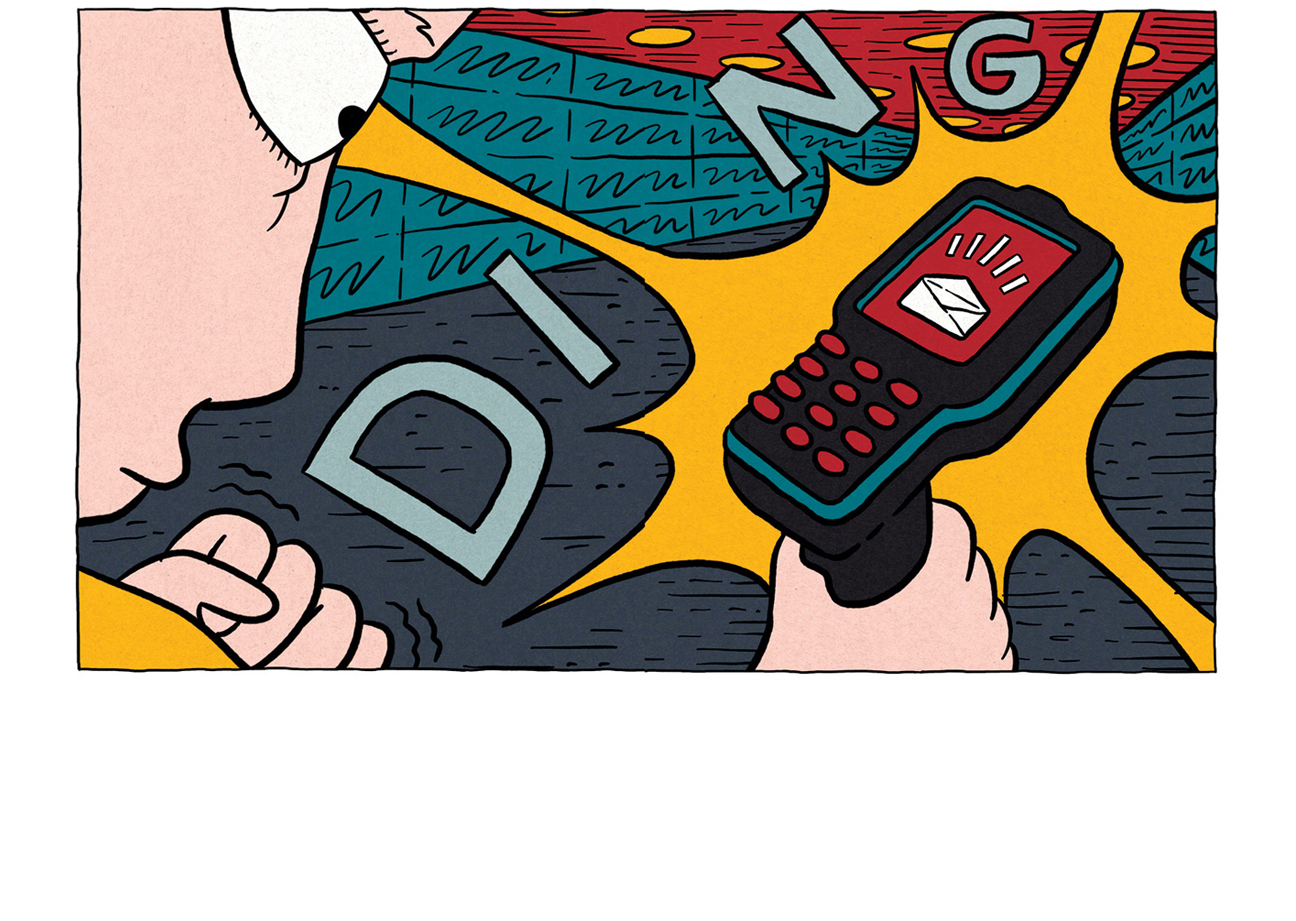 This comic is one of 10 chapters from Our Members Be Unlimited: A Comic about Workers and their Unions, a 256-page comic book, available now in bookstores in North America, the UK, Australia, and New Zealand.
For U.S. readers: If you buy the book from Powell's, a unionized bookstore in Portland via this link, 7.5 percent of the sale will go toward the ILWU Local 5 strike fund.
Sam Wallman is a movement artist and a member of the Workers Art Collective based in Melbourne, Australia. He was previously a shop steward and an organizer for the National Union of Workers. You can follow his work here.