Seattle Teachers End Week-Long Strike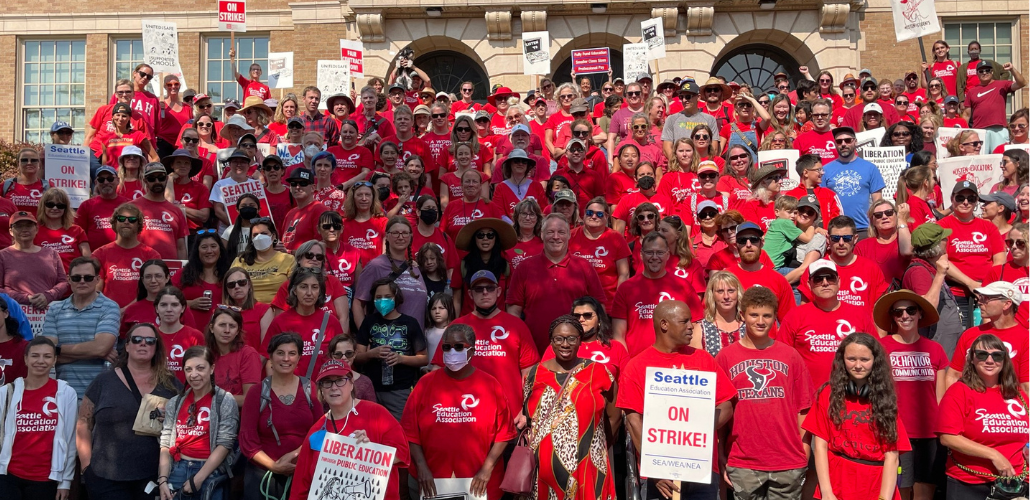 Six thousand Seattle educators walked out on strike September 7, which would have been the first day of school. The top issue was the district's proposal—disguised in social justice language—to end student-teacher ratios for many categories of special education.
Also key were struggles over class size, cuts to services, and wages, especially for substitutes and paraprofessionals, who often work most closely with students with disabilities.
Late in the day September 12 the bargaining teams announced a tentative agreement, but provided only a summary to members. On September 13, after eight hours of meeting on Zoom, members voted 57 to 43 percent to suspend the strike, even though they still hadn't seen the entire deal. They had voted before the strike to stay out until members approved a contract.
REAL INCLUSION
In Seattle and across the country, educators are committed to including students with disabilities as fully as possible in general ed classrooms.
"Full inclusion" models seek to rectify the long history of segregating students with physical or cognitive limitations, emotional issues, or behavioral challenges.
The district claimed that its proposal was designed to create truly inclusive classrooms. It would merge three current categories of special ed students into one and use a yet-to-be-developed calculation to determine staffing needs.
What's in the Deal
The union's summary of the tentative agreement says special ed ratios are preserved, and some are slightly improved.
It also says the special ed task force will create a "workload calculator" and select schools will start using it while adhering to ratios. "Further use of the workload calculator will have to be bargained."
Ratios for multilingual education remain, though the "collaborative model" will also be in place.
The task force on multilingual education will continue to meet to "figure out how to implement the vision of inclusive and equitable language development for all."
There will be small increases in the number of social workers and counselors.
Salary increases are 7 percent the first year, then 4 percent, then 3; those numbers could go higher if the implied price deflator (cost of living) goes up.
The deal also adds insulting new constraints on the use of personal time off—it may not be used to "regularly" shorten the workweek, extend a break, or pursue a degree.
But without clear guidelines for how many adults would be available to support them, union members said that students' needs would not be met.
"What does inclusion really mean?" asks Ibijoke Idowu-Holiday, a K-5 special education teacher. "As a student, I am included when I go into a classroom that has the resources I need to be successful. So we cannot say going into an overcrowded classroom will allow me to be successful."
CLASSES TOO BIG
Class sizes are already upwards of 40 students, including a mix of gifted, special ed, and multi-language students.
The district was proposing to cut staffing, especially for paraprofessionals, and then to move more disabled students into general education classrooms.
The bloated class size was part of what brought sixth grade math teacher Alison Underdahl to the picket line.
With the return to schools last year, "the district was talking about how they were going to make things safe," she said, "but that was safe for 22 students, not the 44 in my classroom."
Multi-language educator Charlie Mercer served on a joint district-union task force that was charged with "re-envisioning what multi-language learning could look like," Mercer said. "We had ideas and solutions to challenges."
So Mercer was "utterly crushed" to see the first proposal from the district: "It was the same old, same old."
For both multilingual and special ed, the district's vague proposal seemed to be a consultation model, where the specialist would act as an advisor to multiple classroom teachers, instead of a co-teacher in the classroom.
RACIAL DISPARITY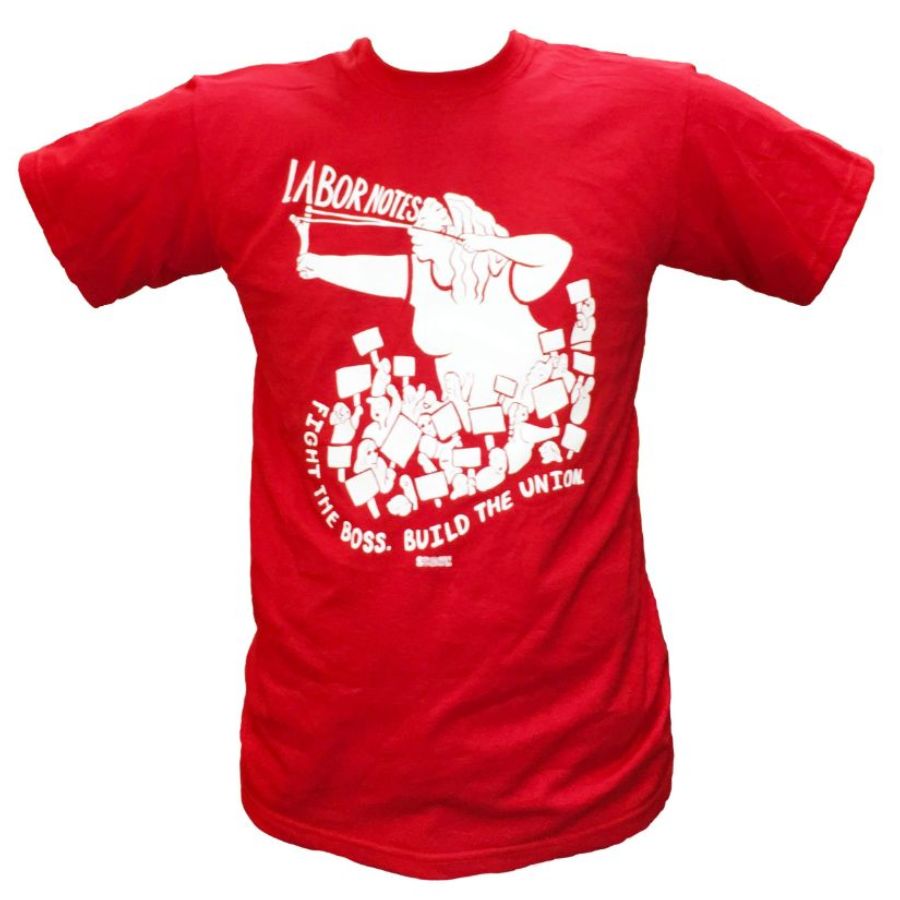 Ronnue McThomas also sat on a task force—this one on special education. As a paraprofessional, he is one of the lowest-paid members of the bargaining unit.
The imperative for the special ed task force came from the last collective bargaining agreement, but its recommendations were kept under wraps, and only publicly released a few days before the strike.
McThomas has worked with students across the spectrum of disabilities. "In all the different programs I've worked in, one thing I noticed is that in special ed classrooms 60 to 70 percent of the students are Black and Brown kids, boys," he said.
This is why he believes "the whole system needs to be torn down and revamped." That would mean rethinking how students are tested into special ed and making sure that Black and Brown students have enough resources before they get to school.
NOT JUST ABOUT KIDS
Every educator I spoke with understood the strike as mainly about students' learning needs. But they also understood that the reason the district's proposals were unfair to students was because they were unfair to educators.
Large class sizes overload educators with work in and outside of the classroom.
The union demanded cost-of-living adjustments across the board that would actually address the skyrocketing local cost of living. A particular demand was to increase wages for paraprofessionals and substitutes.
Compounding its disrespect for the realities of classroom life, the district also proposed to create "blackout" dates when you would have to burn two personal days to take one day off. This, as Mercer noted, after the most difficult two years of anyone's teaching career.
MEMBERS SELF-ORGANIZE
Eighth grade U.S. history Josh Simpson said those difficult two years taught him that, "if we didn't get smaller class sizes and reform of the way public schools work under Covid, it isn't going to happen unless we take collective action."
That's why, even as SEA members spent most of the summer uncertain about the specifics of negotiations, they were organizing themselves to prepare for a strike.
Isaura Jimenez (who uses the pronoun they) teaches Ethnic Studies to 12th graders. When they were asked to be a picket captain a few weeks back, they started by reaching out to ask how their co-workers were feeling about the return to school and to share information about bargaining.
After two weeks of this, they started making specific asks. They set up nine working committees for the picket lines—such as nourishment, media, contract proposal tracking, solidarity with community organizations, social media, and friendly vibes coordination.
In preparation for the strike, Simpson and others visited striking teachers in nearby Kent and learned about how to set up roles for pickets and a communication network.
DEMOCRATIC PUSH
The strength of SEA members' commitment to winning their demands was evident in the general meeting where members voted to strike.
The strike authorization motion from union leadership said that, if a tentative agreement were reached during a strike, members would return to work before voting on it.
Members voted by 67 percent to amend the motion so that they would not resume work until after a tentative agreement had been voted up.
On the picket lines, some members organized to adopt sections of the contract—in order to get to know the proposals and counterproposals, explain them to others, and be prepared to evaluate any tentative agreement. They said this process was also about being prepared to defend the contract after a win.
TENTATIVE AGREEMENT
Late on September 12, the SEA board voted to overturn the amendment to the initial strike authorization vote. Shortly after, a tentative agreement was announced.
Members were told they would vote on whether to suspend the strike at a general membership meeting the next morning after reviewing only a summary of the deal. (See box above.)
Social media blew up. Dozens of members responded to the SEA post demanding the full tentative agreement and enough time to review and discuss it before voting.
At the September 13 general meeting, a motion to delay the vote for 24 hours in order to allow members to read the TA was narrowly defeated, 48 to 52 percent. Schools reopened on September 14, with members set to vote on the contract at some point in the days after.
Members I spoke to after the vote were frustrated with the hard push by leadership to suspend the strike rather than allow members time to review the TA—and concerned that the agreement comes far short of their demands. "We fended off the worst, but we barely moved beyond that," said high school special ed paraprofessional James Whitney Kahn.