Catching Covid-19 at a Covid-19 Vaccine Production Facility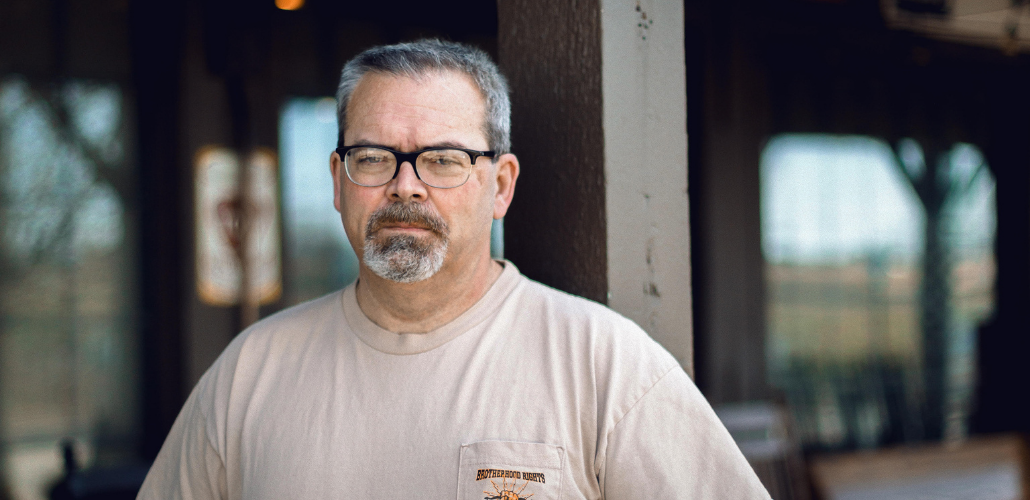 In partnership with



Chris Shanyfelt has worked a lot of jobs. From the Google data center outside Omaha to steel mills in Pittsburgh, he has been a traveling inside wireman — a union electrician — for over a decade. This past year has been a lot lighter than others; between the general downturn in construction as well as fears around traveling from his home in Fort Wayne, Indiana, and working during a pandemic, there's been less work. But when he got the call from a friend that there was a big job building a Covid-19 vaccine filling facility in Bloomington, a few hours away, he was eager to take it. It felt like a way to contribute to the fight against the pandemic. "I thought it was an important endeavor. Being a Covid facility, I figured standards would be tight," Shanyfelt says.
Before getting to the job, Shanyfelt had to complete an online training showing all the safety and clean room procedures to expect. "First day, had a front gate protocol, temperature checks, get a wristband saying you've been tested for the day, answer a questionnaire," he said. "After that, our bus driver started taking us to the back gate." The "back gate" was a construction door, an entrance used by at least one crew on the job, with none of the health protocols observed at the main entrance.
That was the first indication to Shanyfelt that there were serious health and safety issues at Catalent's Bloomington facility: a heavily touted player in Operation Warp Speed, the federal government's partnership with the private sector to produce and distribute a coronavirus vaccine.
Jonathan Hamilton, an electrician who started working at the facility in September, echoed Shanyfelt's account of lax Covid-19 protocols. "In lots of places we were working, it was lots of low clearance, tight spaces, cramming a lot of bodies into one spot," he said. "They were not enforcing face masks, they were not enforcing handwashing or sanitation. They were not even cleaning areas we were working in. It was the complete opposite — you would not consider this a Covid vaccine facility, they were in direct violation of CDC guidelines," said Hamilton.
On the Saturday before Christmas, Hamilton and Shanyfelt were notified that they were among several workers who had been in close contact with another worker who had recently tested positive for Covid-19. They got tested, and Hamilton's results came back positive.
Their concerns were shared by several other workers who helped construct the facility, who spoke to Labor Notes and The Intercept about weak safety standards, widespread infection, and unresponsiveness on the part of ERMCO and Catalent itself.
In December, Shanyfelt filed a complaint with the Indiana Department of Labor about how ERMCO — an electrical contractor headquartered in Indianapolis that contracted with Catalent to build out its two new production lines in Bloomington — was skirting coronavirus safety protocols.
"Rampant exposure to Covid 19 at the Catalent monoclonal antibody manufacturing facility expansion. Improper ventilation in tight areas requiring breach in social distance guidelines, under performing mask protections due to lack of enforcement," he wrote in the complaint.
The Indiana Department of Labor's Occupational Safety and Health Administration, or IOSHA, notified ERMCO of the complaint but did not specify the job site from which it originated. In response, ERMCO said the lack of specificity around "particular project or location" made it "difficult to address the specific items of the complaint." The company provided written Covid-19 protocols, including a document pertaining to a separate work site, a project at the Indiana University Frankfort Hospital. ERMCO did not respond to multiple requests for comment about its health and safety protocols.
On March 8, two months after Shanyfelt had left the job, IOSHA informed him that his complaint had been investigated and that the case was being closed "on the grounds that the hazard(s) you complained about have been corrected or eliminated." IOSHA told him he had 10 days to appeal but noted that he "must be a current employee or have proof (i.e., documentation, pictures, etc.) that the alleged hazard(s) still exist."
Asked why IOSHA did not tell ERMCO which job site the complaint had come from, an Indiana Department of Labor spokesperson said that the department "followed its standard practice of inquiring about the employer's overall COVID-response plan, which is specific to how the company is managing the pandemic in their operations across the board (not just at a specific worksite). IOSHA reviews those plans, and determines if they are aligned to CDC guidelines. When alignment has been verified, IOSHA generally considers that a satisfactory response from the employer."
Chris Halling, a spokesperson for Catalent, said the company provides all its contractors with its "Environment, Health and Safety expectations" and that their own protocols include "temperature checks, physical distancing, and the use of personal protective equipment." Halling added, "Whenever concerns about adherence to protocols are raised, we investigate and, when appropriate, address them immediately with these companies, to ensure we are able to continue operating safely and sustainably."
Several workers said they raised their concerns directly with ERMCO and Catalent and were ignored. One worker said that days after he brought concerns about coronavirus protocols to an ERMCO manager, his supervisor told him that Catalent wanted him off the job. This is the story of how a vaccine manufacturing facility led directly to Covid-19 outbreaks and thousands of dollars in lost wages for the workers who make Operation Warp Speed possible.
A Growing Business
Catalent is not a new company, and it isn't new to vaccine production; it's one of the largest contract development and manufacturing organizations in the world. CDMOs are the new normal in the pharmaceutical industry, essentially a facility that handles some key part of production for large traditional biotech pharma developers. Since the pandemic hit, Catalent has made the most of boom times. Its stock price has more than doubled; its revenues are up by double-digit percentages. Part of it is timing: In 2019, Catalent acquired a large facility in Italy, greatly increasing its vaccine production capacity. Then came the coronavirus. Catalent ended up partnering with three Operation Warp Speed vaccine developers — AstraZeneca, Moderna, and Johnson & Johnson.
As CEO and chair John Chiminski put it in a recent interview, "The vertically integrated pharmaceutical industry of 20 years ago would be challenged to mobilize the capacity and the capability at the scale and speed that was required to respond to the pandemic. … Small and midsize companies have always looked at a company like Catalent to do their work, but now the big companies are doing it."
That's meant big money for Catalent. The crunch has moved Catalent to delay other production, under mandates from the Defense Production Act, Chiminski said at the annual J.P. Morgan Health Care Conference in January. It's also meant major investment in expanding its fill-finish capacity, the stage of vaccine manufacturing in which bulk vaccine material is packed and sealed into dose-ready vials ready for patients.
"At Catalent alone, we repurposed and built, in a few months, fill-finish capacity equalling about 250 million vials, which can supply about a billion and a half doses," Chiminski said on a Q&A video call at the J.P. Morgan Health Care Conference. "Last week, we just had a line come on in our Bloomington facility that was slated to come online at the end of 2021. We literally pulled it in by nearly a year, and it's going to play a critical role in the pandemic."
In December, Vice President Mike Pence visited that Bloomington facility, where Chris Shanyfelt was working. Before a nearly hourlong roundtable with Health and Human Services Secretary Alex Azar, CDC Director Dr. Robert Redfield, Indiana Gov. Eric Holcomb, and Catalent executives, Pence closed by saying, "The last thing I would say to every American is: Be confident that we have cut red tape, but we've cut no corners when it comes to the development of this vaccine. … The American people can be confident that while we've moved faster than the FDA has ever moved, we have — we have literally not compromised any standard of safety."
The workers building Catalent's Bloomington facility weren't so sure.
Health and Safety on the Job
Several workers from the Bloomington facility recalled being addressed by the company safety liaison when they started the job. Speaking to the cafeteria full of workers, the liaison rattled off a series of truisms: "There's not one bottle of vaccine off this line more important than any of you workers." "Nothing on this job is more important than your safety." "We want you to go home as you came in."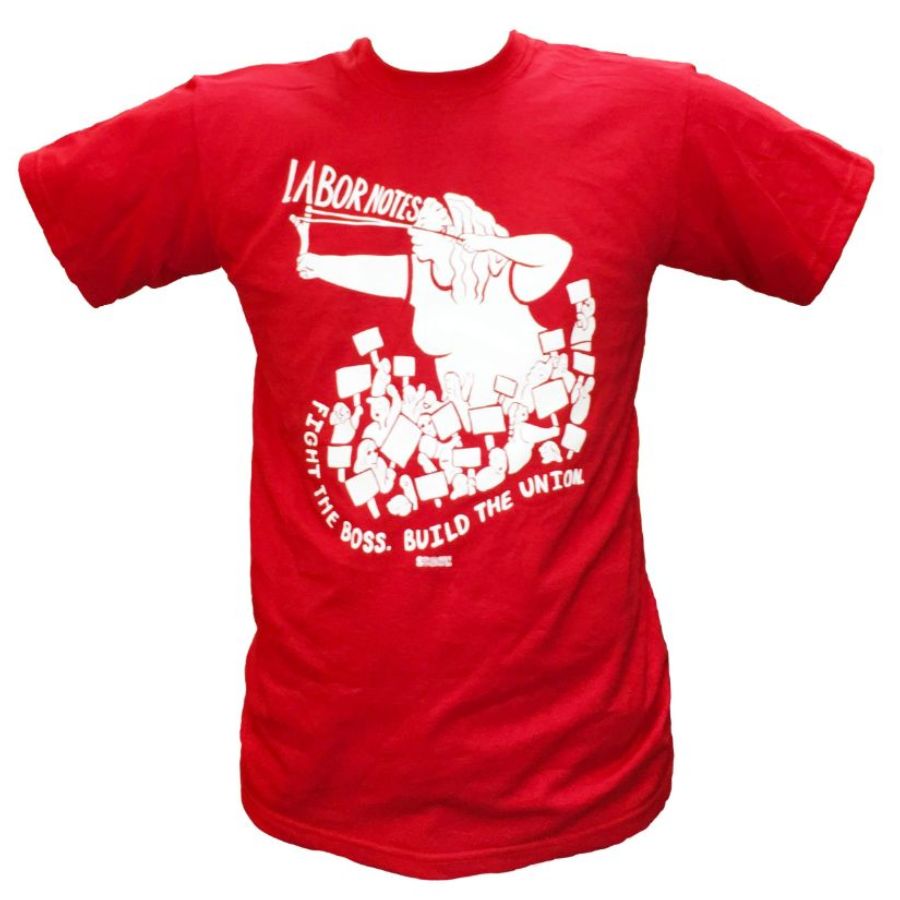 Brian Sweet, an inside wireman who traveled from Atlanta to the job, didn't buy it. "It was a joke," he says, in a thick Georgia accent. Lunch was in two staggered shifts, of about 60 workers each. "Four people packed to each 6-foot table, no partitions."
The cafeteria wasn't the only hazard. Covid-19 safety protocols were lax at best throughout the job site.
For example, some of the electrical work Shanyfelt was assigned to was on temperature control sensors on top of one of the "clean rooms," where vials are filled. That meant working in essentially a crawl space, with 4 or 5-foot-high ceilings. The number of workers in that space at once numbered in the dozens. "The air just sits up there," said Shanyfelt. "A lot of guys take off their masks. There was a large number of those guys from the pipefitters who were sporting QAnon stickers on their hardhats; they didn't believe in masks, they didn't believe in staying home."
Tom Ravellette is the local wireman who invited Shanyfelt to the job, and he shared some of those concerns. "You couldn't turn around with your arms open and spin around without touching somebody. It was nuts. They had us in a little area trying to do everything at once, to get it done. You literally couldn't [social distance]." Tom wasn't that surprised when he came down with Covid-19 in November and had to take 10 days off work; cases were common on the site.
Wes Poarch had come to the Catalent job directly from working on two auto plants in Detroit, where he said trained health care workers would take temperatures and enforce distancing as workers entered. "So now when I thought I was gonna go to the Covid facility for Warp Speed, I thought it was going to be really stringent, because I literally just saw this in Detroit." Instead, he found workers carpooling from parking lot to job site in small, often packed vans; untrained apprentices administering lax temperature checks; and crowded queues to enter the plant without protective dividers or anyone enforcing social distancing. And that was the front gate.
The workers on the "automation crew," which included Shanyfelt, Sweet, and Hamilton, entered through the back gate, unbeknownst to the rest of the workers. "Controls and automation workers use back door entry to facility avoiding daily temperature checks onsite demanded by the Customer Catalent. In my 3 weeks onsite only the first day was proper entry maintained onsite," Shanyfelt wrote in his complaint to the Labor Department. In addition to circumventing screening protocols, it meant that workers were walking through an area intended to be contaminant-free. "I have psoriasis," Shanyfelt noted in an interview, "The standards are so tight, I wasn't allowed to go into certain areas because of my skin problem. But we're carrying lunch boxes through this area, because it was quicker."
To get to the work site, workers would park in an off-site lot and then shuttle to the job together in 15-passenger vans. "There's no social distancing at all in a van like that," said Hamilton, who was the designated driver for the automation crew.
Eventually — perhaps inevitably — there was a Covid-19 breakout among the automation crew, which had just over a dozen members. One Saturday morning in December, the wiremen were gathered for a "stand-down," before work started. The foreman told the crew that one of their co-workers had tested positive and instructed the crew members who had been in close contact with him to get tested and quarantine.
"Failure to properly address contact tracing on site between electricians and other trades," Shanyfelt wrote to the Labor Department a few days later. "This past week alone onsite electricians 16 workers have been ordered to quarantine that we are aware of with 6 confirmed cases."
The workers had to pay for their Covid-19 tests out of pocket. Shanyfelt, who had insurance coverage through the IBEW Health & Welfare fund, was charged $90 by the clinic. His test came back negative. Hamilton, meanwhile, tested positive. He described his case as "not that severe" but said he had a high fever, body aches and chills, and briefly lost his sense of taste.
Sweet, who had lost insurance due to light work in 2020, was told he would be charged $150. "I got turned away because I didn't have insurance to get the test," said Sweet. "I asked the foreman that morning, 'Are you guys gonna pay us unemployment for a week?' and the foreman didn't say shit, just stared at me."
"This Isn't What I Came For"
A couple of weeks later, Ravellette, who worked on a different crew than Shanyfelt, saw a member of the automation crew walk in through a back door and asked whether they did temperature checks back there. When his co-worker said no, Ravellette went directly to the general foreman and top supervisor on site, who was employed by ERMCO. "If you expect us to follow the rules, I expect you to follow the rules. Everybody needs their temperatures checked." Ravellette says the supervisor didn't respond.
He documented the events in his journal. "Found out automation crew has been coming into building without getting temps checked or filling out Covid paperwork in the mornings," he wrote the day he discovered the safety deficiencies. The next day: "Automation crew did not get checked out."
On January 7, five days after he spoke to the supervisor, Ravellette noted matter-of-factly in his log, "Laid off by ERMCO today. I was told that Catalent did not want me on the job." Neither Catalent nor ERMCO responded to direct questions about Ravellette's termination.
After Ravellette's involuntary layoff, the traveling wiremen were ready to go. It wasn't just a health and safety issue: In the IBEW, traveling workers customarily don't take work when local guys are forced off the job; it's viewed as a violation of local union jurisdiction.
"This isn't what I came on for," said Shanyfelt. "When local guys started leaving for the safety violations, that's a bad sign for a traveler. We should have their back, and a lot of times we do. I actually had 10 guys come to me and ask me, what would I do if he left? We had 10 guys who were ready to walk out that day when they laid off that local guy."
"I decided I needed to get out of there," said Shanyfelt. He asked for the next available layoff and was granted it. He's still waiting for his unemployment to come through.
Aside from the health scares, the weeks of unpaid quarantine, out-of-pocket costs for lodging, and out-of-pocket testing added up. The Families First Coronavirus Response Act mandates up to 80 hours of paid sick leave for workers forced to quarantine but exempts private employers with 500 or more employees. ERMCO is a contractor; its number of employees fluctuates with projects. That exemption is the line Shanyfelt has run into as he's pressed his local union in Fort Wayne, as well as the IBEW local which covers Bloomington, to press a claim for paid leave as well as reimbursement for testing costs. Brian Sweet has asked the same of his local union, Local 613 in Atlanta, and has gotten the same answer; ERMCO has too many employees to be eligible for financial reimbursement. Local 613 did not respond to a request for comment.
Shanyfelt feels that his local, IBEW 305 in Fort Wayne, as well as the job's "home local" Local 725 in Terre Haute, haven't pushed hard enough on ERMCO to get reimbursed, that there must be more that can be done. "I asked why we aren't pursuing it. I sent them a copy of the bill I sent to [ERMCO], and said, since you guys aren't doing anything, I sent it myself. I told the local, I'm going to make application for it and I'm going to take that to the authorities if they deny it, and let them make the call, why are we making that call for them [preemptively]? I said, 'This is what I'm sending them.' The only reply was, 'OK.'"
Asked about the FFCRA restitution, Local 305 confirmed that it did not plan to pursue the workers' claims under the legislation. Local 725 declined to comment and forwarded the inquiry to ERMCO. Chad Bachmann, ERMCO's chief financial officer, said that the company was not required to comply with the FFCRA because its employee count is "much greater than 500."
Catalent, meanwhile, is plowing ahead.
On the 2021 Q2 earnings call on February 2, Chiminski, the CEO, reported 75 percent growth, year over year, in net revenue of the biologics segment of the company, totaling over $400 million. "It's important to note for Catalent, Covid-19 has been an accelerator for our long-term strategic plans. … The majority of the growth was coming from Covid-19."
This story was simultaneously published at The Intercept.