Review: The Long Deep Grudge: A Story of Big Capital, Radical Labor, and Class War in the American Heartland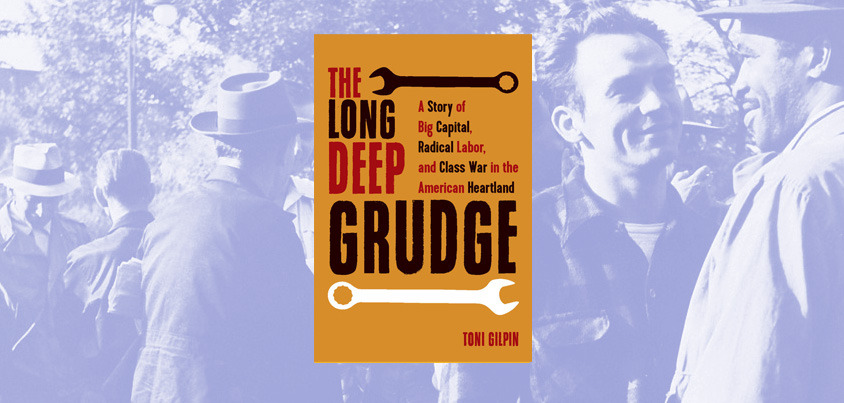 "Irresponsible radicals." That's what International Harvester (IH) President John McCaffrey called the leadership of the Farm Equipment and Metal Workers Union (FE) in the midst of a 1947 strike. Clearly, he didn't care much for the FE. Frank Mingo, an FE member who worked at IH's Tractor Works in Chicago, felt differently: "The rank and file loved that union," he said.
Readers of Labor Notes will find kindred spirits in this union, brought to life by labor historian Toni Gilpin in The Long Deep Grudge: A Story of Big Capital, Radical Labor, and Class War in the American Heartland. The FE were troublemakers of the first degree.
Gilpin's affection for the union that built a "culture of confrontation from top to bottom" is partly hereditary—her father, DeWitt Gilpin, was an FE leader—but there's more to it than family ties. The FE's unwavering commitment to rank-and-file unionism and interracial solidarity is a moving account of "workers who genuinely loved their union, and thus each other."
IT STARTED AT HAYMARKET
Gilded Age class warfare formed the "grudge" that gives the book its title. The demand for an eight-hour day led to a nationwide general strike on May 1, 1886 in which at least 300,000 workers turned out. The labor scene in Chicago had already boiled over. Workers at McCormick Works had been on strike since March over their employer's use of scab molders. A skirmish erupted during a rally near the plant on May 3 that resulted in one death. Anarchists, some of German origin but also a few born in the U.S., called a mass meeting for the next evening in Haymarket Square.
A bomb exploded towards the end of the meeting; four workers and seven policemen died from the explosion and the ensuing hail of gunfire from the police. A kangaroo court found eight anarchists guilty of criminal conspiracy—not murder. The state of Illinois murdered Albert Parsons, August Spies, Adolph Fischer, and George Engel in November 1887, while Louis Lingg committed suicide before he could be hanged. The Haymarket Martyrs are celebrated throughout the world every year on May 1, International Workers' Day. Haymarket Books, the publisher of this title and many other excellent works, is named in honor of them.
This turn of events had disastrous consequences for the labor movement, especially workers at McCormick Works, where, as Gilpin tells us, company management consolidated its control over the shop floor. But the "subterranean fire" that Spies warned about before his execution came roaring back. The "long, deep grudge" that workers held against the McCormicks and IH (formed in 1902 from a series of mergers) was born.
It took fifty years for Spies's prophecy to come to pass. IH workers won an NLRB representation election in 1938 at the Tractor Works after years of clandestine organizing. "Haymarket" was a frequent watchword in FE literature, but workers' grievances were more recent. The central issue that fueled FE's struggle with IH was the piecework system that combined breakneck speed-up with arbitrary pay—"there were some thirty thousand piecework prices that might be in effect at any given moment," Gilpin notes.
In spite of the no-strike pledge that the union had signed during World War II, IH employees walked out or sat down on the job 36 times in 1943, 75 times in 1944, and 164 times in 1945, followed by more than 1,000 work stoppages in the 10 years after the war. While the UAW also represented some IH plants, the vast majority of work stoppages occurred in plants where the FE was the union. FE stewards were instrumental in stirring shop floor discontent; the union maintained one for every 35-40 members.
By 1942 the FE had organized IH plants throughout the Midwest, aided in several instances by favorable rulings from federal agencies, especially the National War Labor Board.
GOING SOUTH
The most moving chapters of The Long Deep Grudge focus on FE Local 236, organized in 1947 in Louisville, Kentucky. IH opened a facility there after the war in order to exploit the "Southern differential" that employers used to pay Southern workers lower wages than their Northern counterparts. The company also hoped to escape from the FE and its frequent strikes and work stoppages.
Surprisingly, IH defied Jim Crow practices in Louisville by hiring African Americans for positions throughout the plant, rather than confining them to janitorial jobs like Ford and other big employers in the city did. This enlightened policy was consistent with IH's paternalistic approach to preempt union organizing. By hiring African Americans, IH planned on winning their loyalties. Sterling Neal, an African American worker and leader in Local 236, saw through this ruse. In the run-up to the NLRB election, Neal recalls IH management questioning African American employees about their allegiances: "Why would you turn against us? Aren't you doing better than you would do in any other shop?"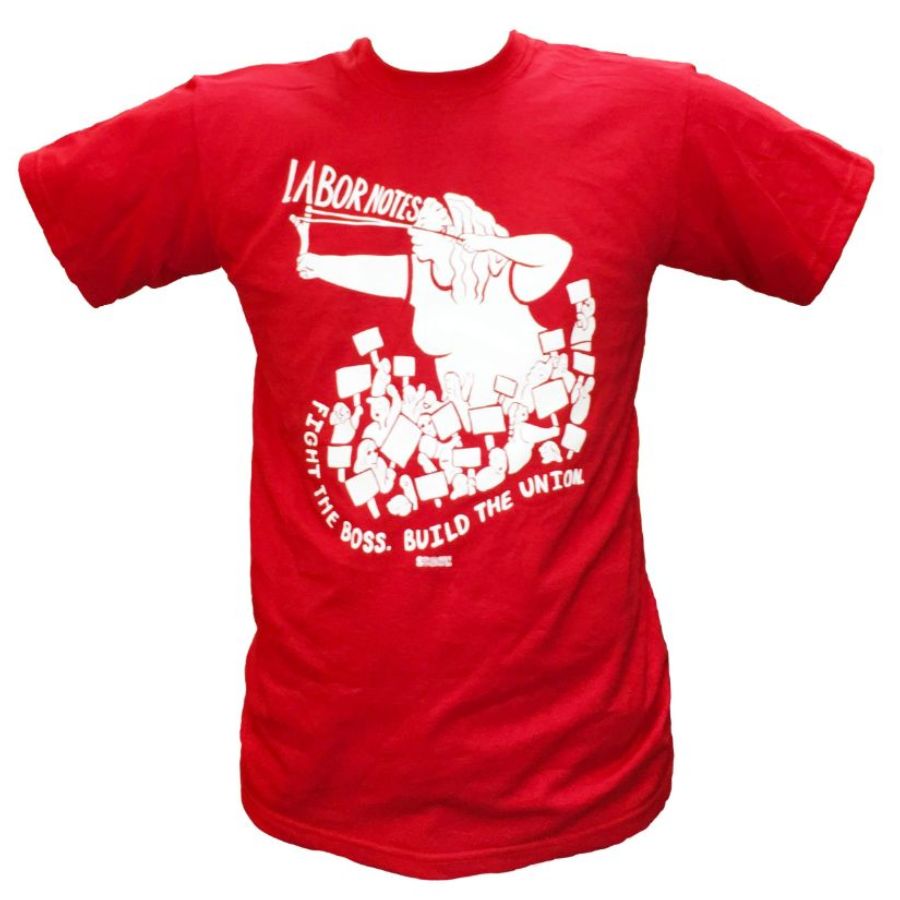 Strong workplace leaders and FE organizers inspired workers to believe that interracial solidarity could overcome the Southern differential, and that Southern workers shouldn't allow themselves to be treated like "second-class citizens." And within a month after the plant began full production in the summer of 1947, workers at the Louisville plant were on strike. They stayed out for 42 days, emerging victorious with big wage increases and an FE contract, as well as a powerful sense of unity among white and Black workers in a still segregated city.
Members of Local 236 built friendships across racial lines that proved to be life-changing. Charlie Yates, a white steward who had held racist attitudes when he began working at IH, was transformed by the spirit of common cause. "I can't remember a case when a fellow had a grievance in a department and being white or colored, whatever he was, if he had a grievance the rest of the shop had a grievance with him," he recalled. Thus, in Local 236, "interracial solidarity became not an abstract construct but a daily practice that delivered tangible and immediate benefits to the union membership," Gilpin points out.
Local 236 exemplified the FE's longstanding commitment to racial justice. At its 1942 convention in Peoria, Illinois, the union insisted that African American delegates be allowed to stay at the Jefferson Hotel which typically barred them from entry. At the same convention the FE elected an African American vice president, a custom the union maintained for the remainder of its existence. Significantly, at the 1946 convention the FE also created a position on the union's executive board for a woman.
The FE's dogged pursuit of equity was also evident in negotiations. In national bargaining with IH in 1946, it won contract language for plantwide seniority for workers with more than one year of service, as opposed to departmental seniority. This was a huge boon to African American workers, allowing recent hires the prospect of moving into better jobs when they opened up. Until the mid-1970s seniority in many union contracts across the country was determined on a departmental basis, which often relegated African Americans to dangerous, low-paying areas of work.
COLD WAR IN THE LABOR MOVEMENT
Throughout its existence the FE consistently challenged management. As FE leader Milt Burns said, "the philosophy of our union was that management had no right to exist." But by the late 1940s, labor and capital had reached a truce in most areas: in exchange for labor's increased productivity and recognition of management's prerogatives, capital gave labor a little more of the pie with each new contract. In many ways, the rival UAW set the bar for this "labor-capital accord," which the FE saw as mere exploitation.
The 1950 UAW-IH negotiations resulted in a five-year agreement with cost-of-living and productivity provisions; while the FE grudgingly accepted similar terms, they held the line on language that touted the "mutual benefits" of productivity with a two-week strike. "The FE's radicalism, therefore, was evident not only in walkout statistics but also in what the union's leaders fought to include—and exclude—in their contracts," Gilpin concludes. In short, the FE's class struggle unionism was at odds with the prevailing consensus of labor-capital cooperation that presupposed continuous economic growth and productivity.
Cold War anticommunism undermined the FE. Its leaders defied section 9(h) of the 1947 Taft-Hartley Act, which required them to sign affidavits affirming that they were not members of the Communist Party; only reluctantly did they eventually comply, after losing the big Caterpillar local to a UAW raid in May 1948, in which the FE was barred from the NLRB election ballot. Several FE leaders were either members of the CP at one point in time or at least sympathetic to its aims.
UAW President Walter Reuther became the FE's biggest antagonist (apart from IH management) by raiding FE shops and red-baiting its leaders. The CIO dealt a critical blow in 1948, when it moved to expel the FE because its support for Progressive Party presidential candidate Henry Wallace threatened the federation's united front for the Democratic Party. The FE slogged on, first affiliating with the United Electrical, Radio, and Machine Workers (UE), before finally merging with the UAW in 1955, bringing all IH workers into one union in preparation for the contract fight that year.
Given IH's economic and political power, it's amazing that the FE accomplished what it did in its short lifetime. Instead of mourning its demise, though, we should celebrate its legacy and rekindle its spirit. Reading The Long Deep Grudge is a good way to start. Read it with some friends.
John Lepley is a Pittsburgh-based union activist. Order The Long Deep Grudge from Haymarket Books at haymarketbooks.org.