Teachers Protest Trump, DeVos in 200 Districts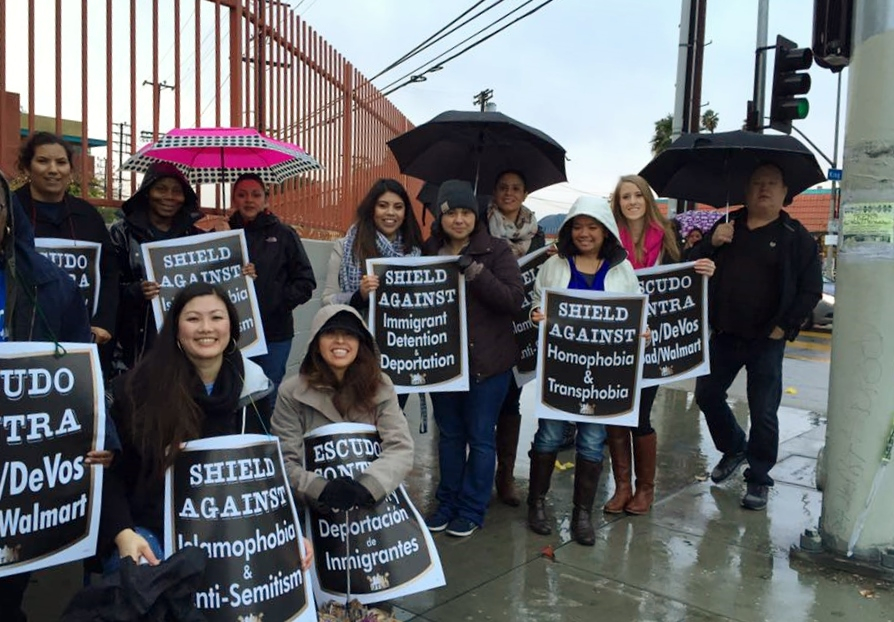 This morning teachers kicked off the Trump inauguration protests with a day of actions in 200 school districts around the country.
Their top issues include fighting for school funding, defending immigrant students, and opposing Trump's nomination of billionaire Republican donor and lobbyist Betsy DeVos for education secretary.
"This is an opportunity to let Trump and DeVos and Broad and Walmart know, no matter who is in the White House, we are going to fight for the schools our students deserve," said Los Angeles teacher Karla Griego. The Broad and Walton foundations are big pushers of charter schools.
DeVos openly bashes public schools, which she calls a monopoly. She and her billionaire family have supported privatizing schools and gutting union rights in her home state of Michigan.
Educators were incensed at her remarks in a January 17 Senate confirmation hearing, where she wasn't familiar with the federal law that requires an equal education for students with disabilities—she said she would defer to states on the matter—and she refused to answer whether charters should be held to the same accountability standards as public schools.
It's clear that the attacks on public schools are going to escalate. Trump has already said he wants to spend $20 billion on vouchers for private schools.
The Alliance to Reclaim Our Schools (AROS), a coalition led by the two major national teacher unions, organized the day of protest.
In L.A., the country's second-largest school district, teachers are protesting today at 400 schools, tying their local fight against privatization to a national one. They're joined by hotel workers, higher education workers, and school employees.
"At my school we are doing a march through the neighborhood," Griego said. She emphasized that the march offers students an alternative to Trump's sexist, racist, anti-immigrant rhetoric. "It's a march for love."
STUDENTS ARE SCARED
At a morning rally at Chicago's Saucedo High, teachers and activists chanted, "Aqui estamos, no nos vamos!" [We're here, we aren't leaving!]
Teachers and school employees around the country are organizing not only to battle privatization and budget cuts, but also to shield students from threats of deportation and other attacks. They're worried that Trump's campaign rhetoric bashing unions, immigrants, Muslims, and people with disabilities will become national policy.
In L.A. after the election, educators at union meetings swapped reports of what they were hearing from students. It was clear many were in distress, afraid their relatives might be deported.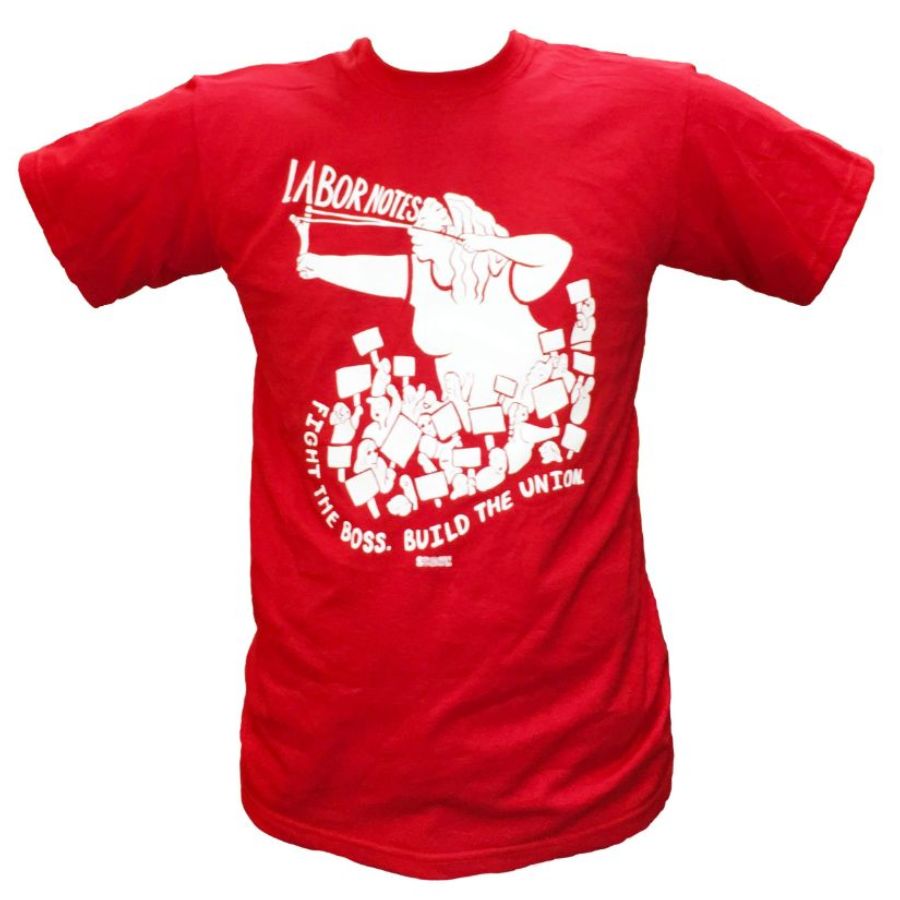 "From elementary school to high school, the number one statement after the election was, 'I'm scared,'" Griego said.
For United Teachers Los Angeles (UTLA), today's activities are just part of preparing for the escalating attacks. Education activists want to establish schools as sanctuaries for immigrant students and safe spaces for students of color, LGTBQ students, and Muslim students.
After Trump's win, students led massive walkouts in many cities, including L.A. So UTLA held "know your rights" trainings for teachers to learn what they can and can't do to support student protests. It also held trainings on defending immigrant students and understanding immigration law.
SANCTUARY SCHOOLS
Today is AROS's fourth day national day of action, following a series of "walk-ins" in 2016. Local unions are holding sticker or button days and school-site rallies, often jointly organized with parent groups.
In Portland, Oregon, students have planned an afternoon walkout. Teachers and parents will join them for a rally.
In St. Paul, Minnesota, teachers are holding before-school protests at 20 schools. In the afternoon, members will head to a citywide rally at a school that's dedicated to serving students who are new to the U.S. and are learning English while earning a high school diploma. The rally's message is that students are welcome in St. Paul schools regardless of their immigration status, race, gender, or orientation.
The teachers are demanding that their school board pass a sanctuary schools resolution—as boards in L.A. Minneapolis, and Portland have already done—pledging that district employees will not participate with federal authorities in document checks or immigration proceedings.
They're also demanding that Congress reject DeVos, and that the city tax corporations to fully fund public schools.
Many teacher locals are also sending member members to Washington D.C. for the January 21 Women's March on Washington, or joining simultaneous local rallies.
"Our district is diverse. Our teacher membership is diverse. We are urging all folks to come out," Griego said. "We stand for public schools to stop privatization. That's what's bringing us together."
CORRECTION: This article has been updated to correct a figure. Trump has said he wants to spend $20 billion on vouchers for private schools, not $200 billion.