Welcoming New Members to the Table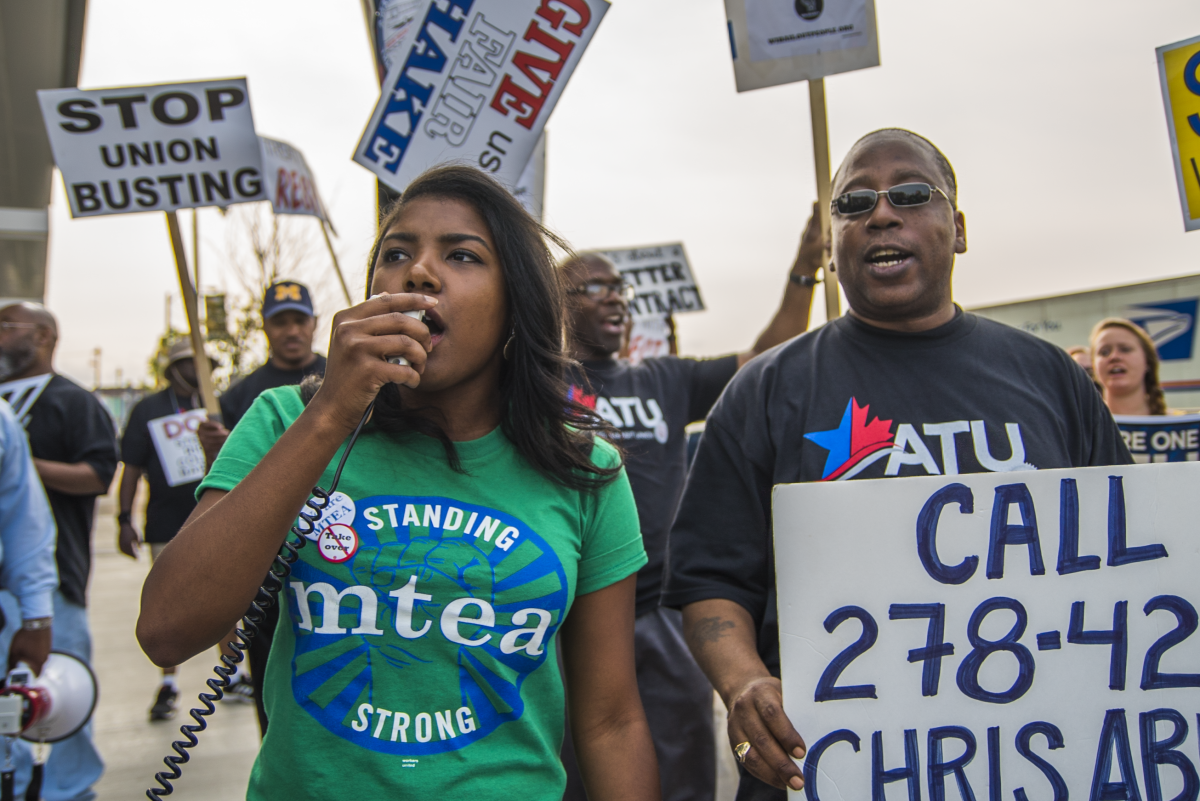 Hamstrung by harsh new legal limits on collective bargaining, the teachers union in Milwaukee, Wisconsin, doesn't wait to welcome new employees in.
When Governor Scott Walker signed the anti-union Act 10 in 2011, he sparked a wave of retirements among the state's public sector workers, particularly teachers. Many were anxious to avoid pension cuts and demoralized about teaching in a hostile climate.
For every member who retires, a new non-union worker joins the workforce. And the Milwaukee Teachers' Education Association must now face the challenge of an open shop.
"It's a different era for people to walk into Milwaukee public schools and not automatically be a member of their union," said Vice President Amy Mizialko. "Literally we are having to sign up members one by one."
Act 10 also forces the union to gather its dues without payroll deduction, and to recertify the unit with a majority vote every year.
So Mizialko and MTEA have spearheaded a pilot project, the New Teacher Roundtable. They're approaching new employees not just as potential members, but also as potential activists and leaders.
STEP ONE: ASK THEM
Veteran union members often ask: How do we get young members involved? One of the first steps is just asking what issues they care about, said Mizialko.
A main function of the Roundtable meetings is to identify issues, from members and non-members alike.
Goals of the New
Teacher Roundtable
Get new employees talking about problems at work and how the union can solve them—particularly immediate issues affecting new teachers, such as certification
Identify and recruit leaders
Bring new teachers into the union's ongoing campaigns
The first meeting was held in February. Building reps (like shop stewards), who regularly introduce themselves to new teachers, encouraged them to attend.
At the meeting, union officers introduced themselves and talked about the resources MTEA offers. Three new, active members shared stories and explained why they're involved in the union themselves.
This was followed by lots of time for questions and discussion over dinner.
"We asked them what matters to them," said Josh Jackson, a third-year kindergarten teacher and building rep.
Some unions play up services they offer, such as liability insurance, to attract teachers to join. But "a lot of teachers say, 'I don't need the insurance,'" Jackson said, and they may identify the union with problem teachers.
Instead, "if you listen to what they say, you can actually dig out what their issue is."
STEP TWO: OFFER HELP
For new teachers, the union leaders are discovering, it may not be wages and benefits that immediately resonate.
"I never knew what it was like to not pay for health care," said Jackson, who became a teacher after Act 10.
Instead, they're often worried about the confusing and cumbersome special requirements for new teachers.
"People usually perk up when they know they are going to get comprehensive support in their licensure and evaluations," Mizialko said.
The local helps teachers with the five-year professional development plans that are a job requirement in Milwaukee schools. It works with them through the entire process until their plans are approved.
The union is committed to being "better than those evaluating," Mizialko said.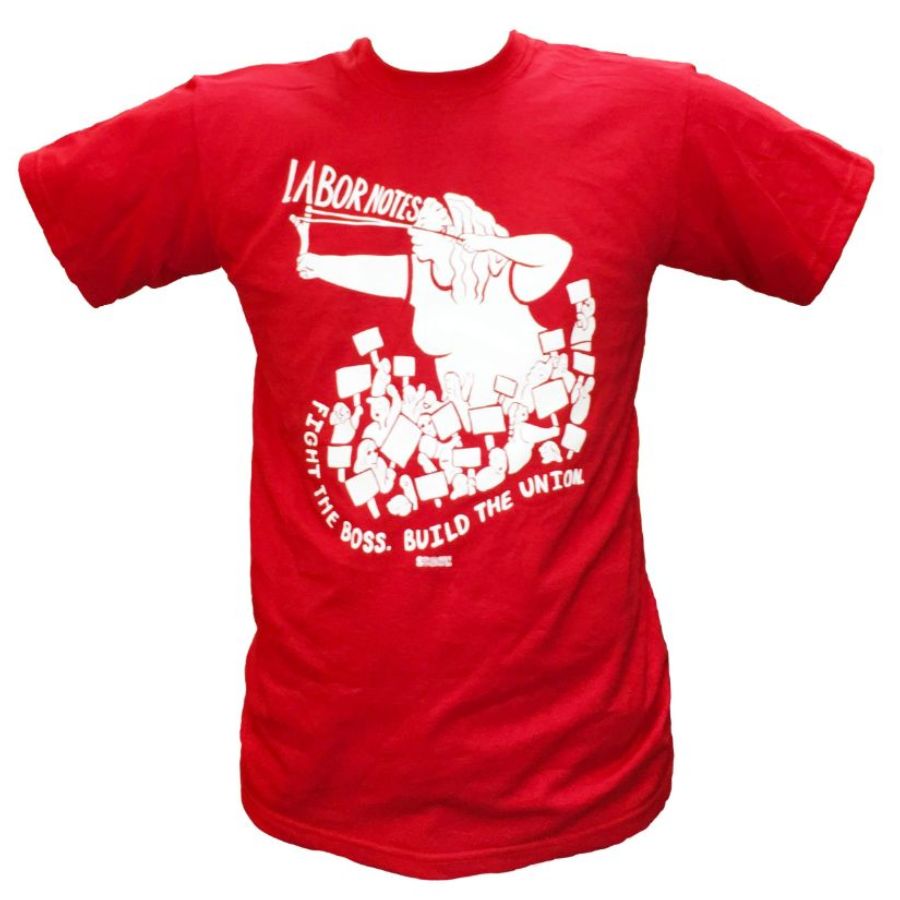 Classroom issues resonate too. College training often hasn't prepared new teachers for the challenges they'll face in the classroom.
It's important that teachers "have that support when people are really struggling," Mizialko said, and that they be able to talk about building "strong, authentic relationships with parents and families."
"Sometimes what people don't realize is in many cases, the schools we are in, the kids are bringing so much stuff with them," Jackson said. "They are hungry, they aren't getting sleep, they might be homeless."
Teachers bring these questions to the teacher roundtable. A lot of these conversations happen in the schools, too.
Part of a building rep's job is to parse out whether a new teacher is dealing with an individual challenge—like managing their classroom, where a veteran teacher might offer mentoring—or a problem faced by other teachers too, ripe for organizing.
"When I was starting my first year, the building rep really offered me a lot of support in terms of classroom management," said Jackson. "I have to be a counselor, and I have to teach them how to be in a classroom. It's a juggling act of all these different things."
The union doesn't limit its new-member outreach to the Roundtable meetings. It runs a membership drive every January, where MTEA leaders and staff target schools with low membership, and another over summer break.
In the summer, members reach out to non-members at summer school. A cohort of teachers become summer interns, whose main focus is to talk to non-members about signing up. And the union hosts a new-teacher barbecue before school starts in August.
STEP THREE: ACTION CAMPAIGNS
Rebuilding in New Orleans

One of the inspirations for Milwaukee's approach is an activist group in New Orleans called the New Teachers' Roundtable.
The Roundtable hosts potluck gatherings and invites teachers to discuss education and labor issues, most recently the Fight for 15 campaign.
Its members, often new to the city, teach in the largely charter-ized, post-Katrina school district. Some work in parishes that still have unions; others work at non-union charter schools.
One of the group's aims is to act as a bridge to the union, United Teachers of New Orleans, encouraging new teachers to join.
"We are advocating for our students and teachers," said Matthew Tuttle, who teaches at a charter school that recently unionized. "Students do best when they are in schools where teachers are doing well."
Involving new teachers like Jackson goes beyond discussions. To make non-members want to join, members have to "act out and demonstrate the union," Mizialko said.
Since Milwaukee teachers can't legally bargain over any issues except wages—and even raises can legally be bargained only up to the rate of inflation—the union has had to shift its approach to tackle issues outside of traditional bargaining.
For instance, members have protested at the school board to win more prep time for teachers during the school day, and raises for teachers' aides.
There's no shortage of problems to organize around. For one, the governor and Republican-dominated legislature are eager to shutter public schools.
Milwaukee teachers are fighting the implementation of a takeover plan, passed in last year's state budget, that would replace city schools with charters if they're labeled underperforming—up to three per year for the first few years, and five per year after that.
To protest, the union has packed school board meetings and picketed at more than 100 school sites across the city. It organized another set of walk-ins on February 17 with even more schools participating.
Jackson emphasizes the issues that keep him involved: "We are the organization in Milwaukee fighting for all kids, regardless of disability, regardless of race or ability," he said. He has found that these issues resonate with many teachers—and can bring them into the union.