Walmart Workers Ramp Up Protests for Black Friday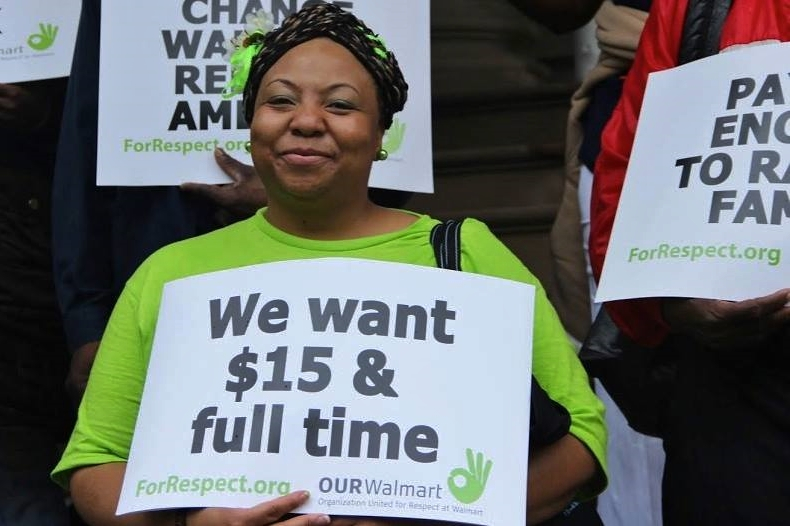 Workers are asking supporters nationwide to join local Black Friday protests. To find one near you, visit BlackFridayProtests.org.
Walmart retail workers in Southern California held the first sit-down strike in the company's history yesterday.
Workers from stores all over California sat down in two Walmart stores in Crenshaw and Pico Rivera, both near L.A., blocking cashier's lanes and store aisles. They placed tape over their mouths to protest what they say are the company's illegal efforts to silence those who are calling for better jobs.
Hundreds of supporters rallied outside the second store and took over an intersection; 28 were arrested.
Walmart workers say they have more actions planned for the days leading up to Thanksgiving, traditionally a time for Americans to spend a day or two reconnecting with friends and family, share a festive meal, and begin preparing for the holiday season.
But for retailers, Thanksgiving marks the beginning of the most profitable time of the year. That means pushing employees to work on Thanksgiving, to prepare for big sales the day after. And increasingly sales are encroaching on the holiday itself.
Linda Haluska says the Walmart where she works started making employees work on Thanksgiving seven or eight years ago. Now, she said, not a single Walmart employee—or "associate," as the company calls them—gets to spend Thanksgiving Day with family.
"There's a lot of associates who actually end up working the full day and… by the time they get done with their shift, Thanksgiving's already over," said the 53-year-old Haluska, who stocks on the third shift in Glenwood, Illinois.
And the day after Thanksgiving? Forget about it.
"I am scheduled to work—everyone who works at Walmart [is] scheduled to work on Black Friday," Haluska said.
Dried-Out Sub Sandwiches
"You will have to work on Black Friday, if you work at Walmart," agreed 46-year-old Barbara Gertz. She's been working at the Walmart in Aurora, Colorado, for nearly six years to help support her husband and stepdaughter.
What about bonus pay or benefits for working on such a chaotic shopping day? "If you work for Black Friday you get a coupon for 25 percent off one single item in the store," Gertz said. "And then they usually will serve dinner for the employees. But dinner can be anything from a Thanksgiving dinner to dried-out sub sandwiches."
Working at Walmart is no picnic the rest of the year either. According to the Wall Street Journal, the average nationwide wage for a Walmart cashier is $8.48, the lowest hourly cashier wage in the country.
Meanwhile, the company recently said it will end health coverage for employees who work fewer than 30 hours a week. For the few who remain eligible for company coverage, premiums will rise.
"A lot of workers are not getting enough hours. They're great workers and they want to work, but instead of giving those people more hours they [Walmart] hire in more part-time people," Haluska said.
She said many coworkers say they're losing their insurance at the end of the year. "They have been fighting to try to get more hours so they can hit that 30 mark, and keep it, but it just won't happen," she said.
Welfare King
While Walmart's 1.4 million workers struggle to put food onto tables they won't even be able to sit at with their families, Walmart has remained highly profitable.
According to an April study by Americans for Tax Fairness, as the largest private employer in the U.S., Walmart had $16 billion in profits last year, on revenues of $473 billion.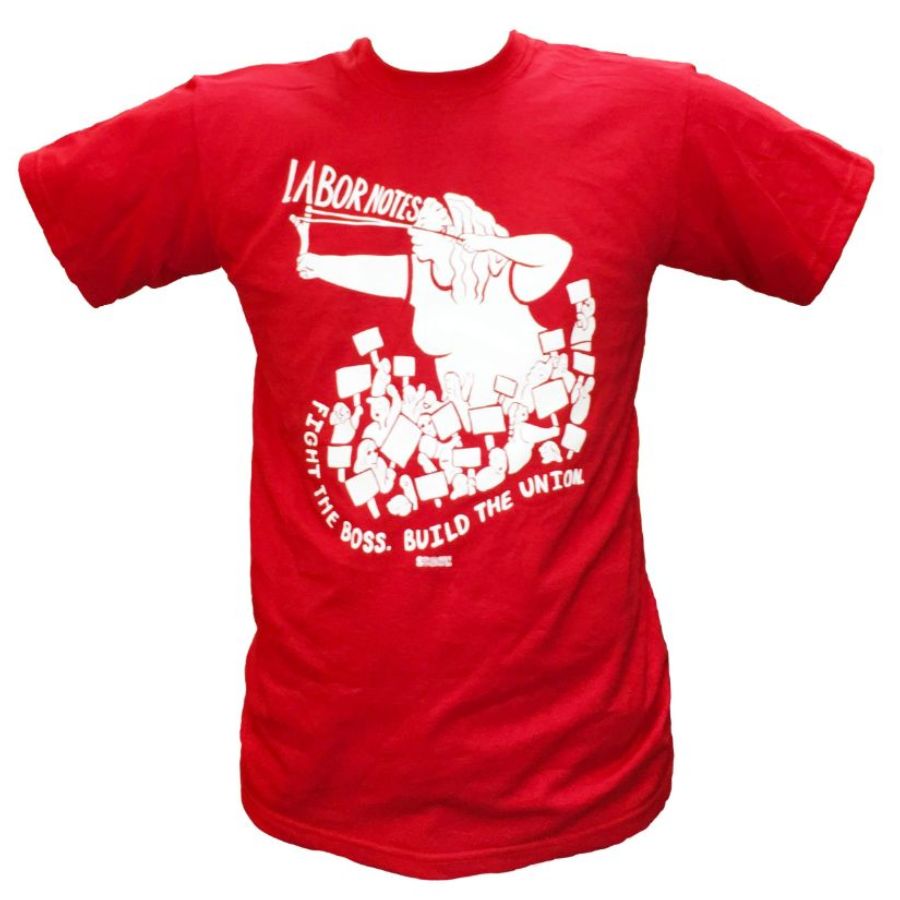 With $148.8 billion, the Waltons, who own more than 50 percent of Walmart shares, are the nation's wealthiest family. The six Walton heirs have more wealth than the bottom 30 percent of Americans combined.
This wealth comes from not only Walmart workers, but also from taxpayers—since low wages and lack of benefits mean employees have to rely on public assistance to survive. That adds up to $6.2 billion a year, the report said.
Another $1 billion comes in the form of federal tax breaks and loopholes. Plus, the Waltons avoid an estimated $607 million in federal taxes on their Walmart dividends.
In total, the report estimated that Walmart and the six Walton family heirs receive tax breaks and subsidies of $7.8 billion a year—roughly half the company's profits.
"I do believe that Walmart is capable of actually paying employees more, or even starting them off with more," said Haluska. "There's way too many people at my store that do the work but still have to go get supplements from the government."
"They're making billions of dollars off of our hard work, and they need to give us what we earned out of that billions of dollars," added Gertz.
Fighting Back on Black Friday
In the face of intimidation and pressure from the company to work more for less, Walmart workers in 2012 started a new tradition for workers and their communities: Black Friday protests at Walmart.
Again the organization of Walmart associates started by the Food and Commercial Workers (UFCW) in 2011—OUR Walmart—has called for nationwide protests at stores on Friday, November 28. Sixteen hundred locations are expected to have protests.
A new feature of the protest this year is the demand for an across-the-board wage of $15 per hour for all Walmart employees, taking lessons from the popular "$15 and a Union" demand by fast food workers.
Sandra Khalifa of UFCW's coalition Making Change At Walmart said the fast-food and Walmart workers' campaigns have been mutually supportive. "The actions of both groups have helped to inspire the other," she said.
"This is not just a Walmart fight anymore, or a fast-food worker fight anymore; this is a low-wage worker fight," said Gertz.
There was evidence of that at a recent march in New York where fast food, Walmart, and clothing retail workers marched together to Alice Walton's $25 million apartment, then sat down and were arrested in the middle of Park Avenue.
Feeling the Pressure?
The protests have changed some things in the stores. "After various public campaigns, petitions and protests, workers won access to more hours through a national system, improvements in Walmart's pregnancy policy, won full-time status for workers in many stores," said Khalifa. "Workers know that Walmart is feeling the pressure."
"The Waltons are in a position to make a difference, and they probably will get a better return in the long-run if they started actually paying their employees what they're worth," said Haluska.
Sales at Walmart were flat last year, partly because understaffing led to chaos and bottlenecks in stocking the stores.
The workers are asking supporters nationwide to join local Black Friday protests. To find one near you, visit BlackFridayProtests.org.
Diane Krauthamer is a freelance labor journalist. She can be reached at diane.krauthamer[at]gmail[dot]com.