'Vote No' Movement Sends UPS Bargainers Back to Table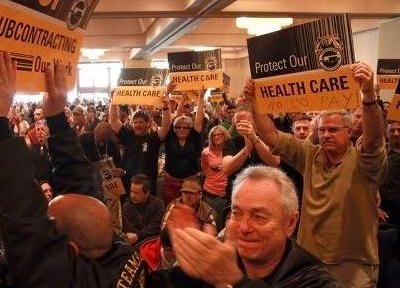 The largest union contract in North America is on hold at United Parcel Service thanks to a Vote No movement by rank-and-file Teamsters.
A separate national Teamster contract at UPS Freight was rejected by more than 2 to 1.
Members narrowly voted to approve the national master contract at UPS, covering 235,000 Teamsters, by 53 to 47 percent. But members rejected 18 regional and local contract agreements (called supplements and riders). These contracts all need to be renegotiated, re-voted, and approved by members before the national agreement can go into effect.
Sixty-three percent of UPS Teamsters are covered by supplements or riders that were rejected.
The national contract passed because of Yes majorities in three regions: the Southern, the Atlantic Supplement, and New England. In the rest of the country, a majority voted No.
See more here.
Higher Health Costs
The Vote No movement was fueled by a range of issues. Although chief negotiator Ken Hall had promised no increases to health care costs, the contract does just that for 140,000 of the UPSers. It was soundly rejected in many of the areas where those cuts would take effect.
But health care was not the only issue. UPS has made fat profits during the recession, including $4.5 billion last year, by cutting full-time jobs and increasing harassment and excessive overtime. Members are fed up with UPS.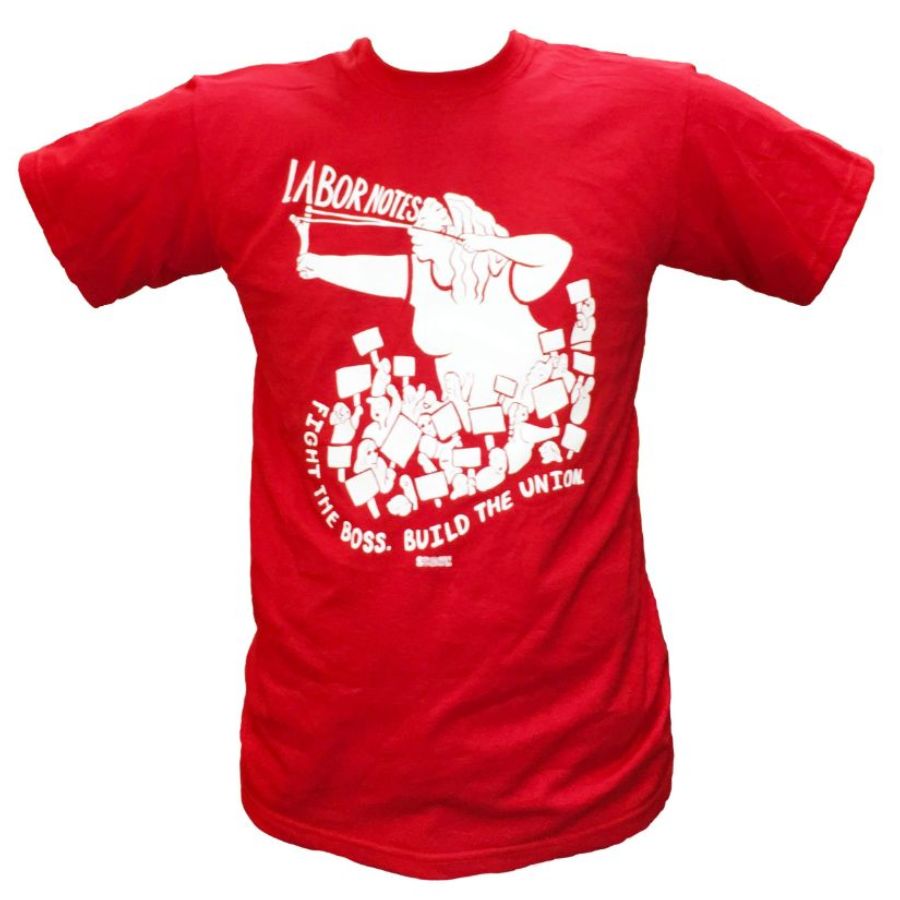 The national grassroots movement Teamsters for a Democratic Union, which has a strong base at UPS, says the rejections give the union and rank-and-file members leverage to better the contract.
TDU members and other UPSers are holding organizing meetings and rallies—and circulating petitions that say: "We'll Keep Voting No Until UPS Gets it Right."
In a post-vote press release, UPS headquarters made it clear management wants to settle both the UPS and UPS Freight contracts soon. Anxious customers can switch to other shippers if they are concerned about a labor disruption, which is why UPS asked the Teamsters for early negotiations in the first place, to remove the threat of a strike. The national contract expires on July 31.
The largest Teamster unit at UPS, Local 89 in Louisville, Kentucky, has stated members are prepared to strike if necessary. The 10,000 Teamsters there operate the main UPS air hub. They rejected their local rider by an 8-1 margin despite a concerted "vote yes" campaign by both the international and management, and a $1,000 bonus offer to air hub Teamsters.
The separate agreement covering 13,000 truck drivers and dock workers at UPS's Freight division was rejected by 69 percent. TDU's network of UPS Freight Teamsters is pressing now to eliminate a two-tier scale for road drivers and to get wage and benefit improvements.
The international argues that the two-tier language is needed to bring contracted-out long-haul driving work back in house, but that approach has been decisively rejected by the rank and file.
Angry members have ended the company's and the international union's dream of an easy early deal.
David Levin is an organizer for Teamsters for a Democratic Union.