Workers in the Northeast Come Face to Face with Climate Change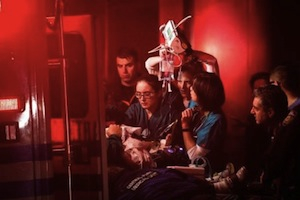 The concept of "rising oceans" suddenly became real this week on the New Jersey coastline and in lower Manhattan, where work crews are pumping salt water out of below-ground power and communications stations.
It's another disaster where union members work round the clock, saving lives and even risking their own to restore people's heat, light, phones, and transportation. Union members who last week were badmouthed for defending their pensions are now heroes again (until the next contract fight).
That hypocrisy on the part of the media and the pundits is infuriating. But even more enraging is the fact that climate change—almost certainly the cause of "Frankenstorm"—is not on the political radar. Climate change was not mentioned once in the presidential debates.
"To Obama and Romney: Now can we talk about global warming?" New York Transport Workers union activist Christine Williams wrote on her Facebook page. "Or you just wanna act like it doesn't exist?"
The Transport Workers are trying to figure out how to clear subway tunnels that filled with seawater during the storm. They can't start repairing the switches and tracks now immersed in corrosive salt water until the water is removed.
Elephant in the Room
Politicians and corporate bosses will send working people out to try to repair the awful results of climate change, but they won't talk about why our communities are being hit by these storms.
Some unions have been trying to break the silence. Two weeks before Sandy, 75 union leaders from around the world, including South Africans, Brazilians, and Australians, gathered in New York for a conference called "Energy Emergency, Energy Transition."
They heard from NASA climate scientist James Hansen, who described a "planetary emergency."
Many international labor federations have taken strong stands. "A trajectory which prevents catastrophic climate change is essential to the jobs and welfare of workers everywhere and to the long-term future of the planet," says the largest, the International Trade Union Confederation, with unions in 153 countries representing 175 million workers.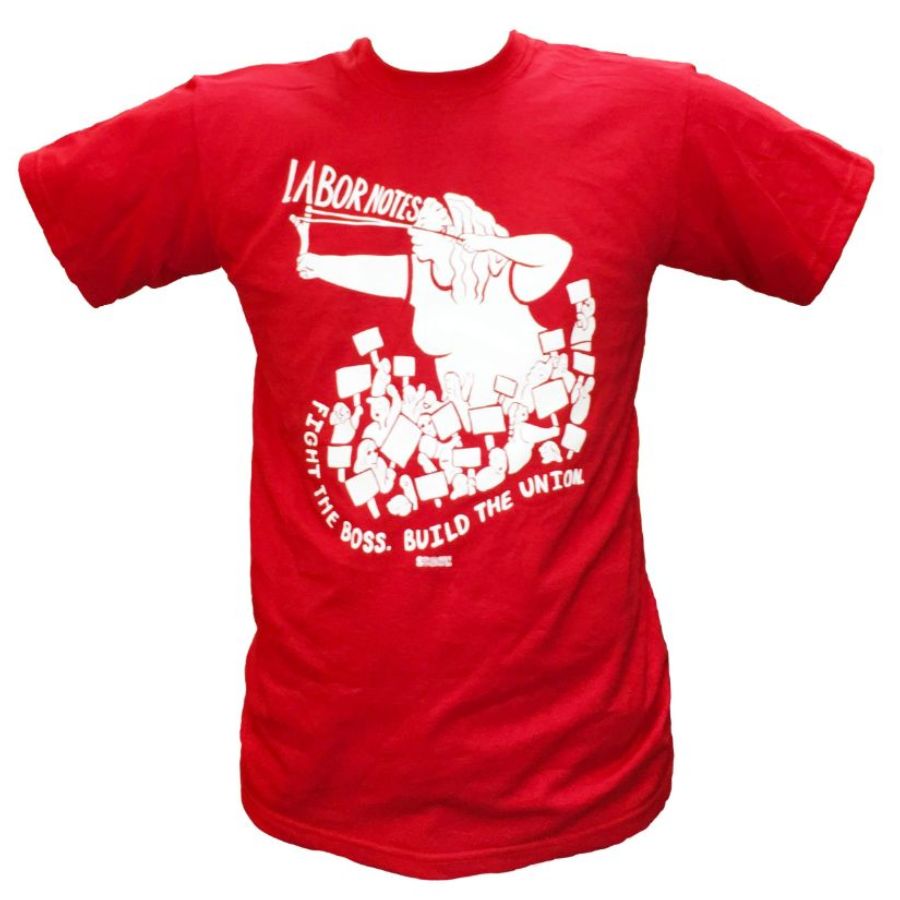 But U.S. unions have been slow to join the rising chorus. This is partly because the Democratic Party hasn't been making climate change a big issue.
It's also because unions outside the energy sector don't feel confident talking about it, said Sean Sweeney, one of the conference organizers. "We encourage unions to say everyone is an energy union," Sweeney said. "We all use and rely on energy; these policies are not going to just affect unions in energy."
And then there's the old idea that we need to choose between jobs and the environment. Last year, U.S. unions split bitterly over the Keystone XL tar sands pipeline from Alberta to Texas.
Building trades unions supported the pipeline because it promised construction jobs. The Transport Workers and the Amalgamated Transit Union said it would lock us into a future of rising carbon emissions and faster global warming.
Can Have Both
These transit unions are among several unions calling for a "Green New Deal," a complete change in energy policy that would create millions of jobs converting our economy from fuels that cause global warming—and trigger "weather events" like Sandy—to fuels that don't.
At the New York conference, Hansen called for mutual understanding between labor and environmentalists. "It's hard to communicate with people if they feel their job is threatened," he said, "but the jobs associated with clean energy technologies would be good jobs."
Climate change activists say there's a lack of consciousness and urgency because most people don't see the direct effects. Who is seeing the direct effects this week? Firefighters and emergency workers, but also electrical workers, nurses, transit workers, building service workers, and telecom. They're not just observing the result of climate change—some are risking their own safety to repair the damage.
While union members are being thanked for fixing our wind-torn and submerged infrastructure and slowly restoring power and transportation, unions should take the opportunity to demand a fix to our broken climate policies, too.